In kendo, the indication of success is not about how many battles you've won, it's about how much progress you've attained over time
Photos by Javier Lobregat | Art Direction by Marian Hukom
"It's a matter of how you're going to react and stay calm in a chaotic situation."
If you happen to stumble upon my short conversation with Karen Toyoshima, you would think that a 25-year-old actress was giving me a crash course on how to deal with the facts of life—she really wasn't but with the way she briefed me on the sport she loves, it somehow felt like it.
Our talk was all about kendo, a traditional Japanese style of fencing using bamboo swords. Samurais back in the 1600s used the shinai, a weapon made from dried bamboo, as a non-lethal way of keeping their sword skills sharp before it eventually evolved and became the modern sport that it is today.
While the sport has barely scratched the surface of Filipino consciousness, the scene is growing around the country. There are a few kendo clubs in Manila, one of which is the Manila Kendo Club Philippines (established in 1996) in Makati where Toyoshima has been harnessing her skills as a kendoka for the past three years.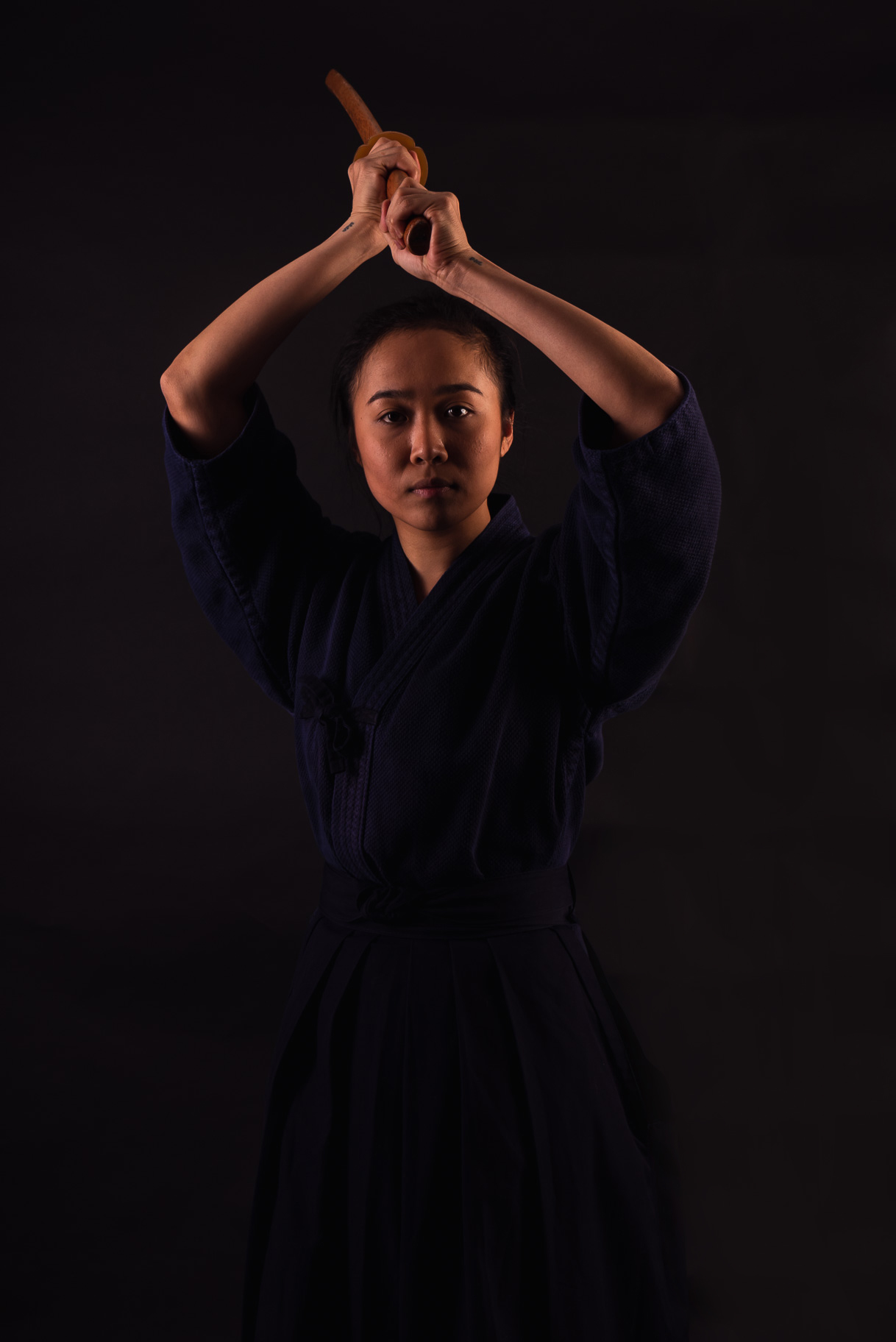 Kendo's code can be summed up into two: First, winning over your opponent is never the point. Second, the etiquette of the sport is what really matters in the grand scheme of things.
Compared to top-notch sports, kendo has a unique approach when speaking of one's competitive nature. It disregards the idea who's the better kendoka. Instead, kendo hinges on how better you have become compared to the last time. It's all about the progress of oneself. Simply, your biggest enemy is yourself.
"We see them [opponents] as our teachers and consider them as an opportunity to learn new things. They can certainly help us discover ourselves even more," says Toyoshima. "Kendo's main purpose is not to defeat your opponent, but its goal is to train your mind. We always battle with our own demons."
Behind a Kendoka's heavy armor called bogu, Toyoshima has a warm and cordial personality, perhaps in large part due to her acting career. I pictured her, "It's like you have an alter ego and you reveal a totally different persona and stature once you wear the gear and hold the shinai."
And Toyoshima couldn't agree more as she smiles and says, "Exactly. Personally, I'm very aligaga, [you can see from] the way I talk, diba? Very hyper and all. But Kendo, ito kasi 'yung nag papa-cool down sa'kin."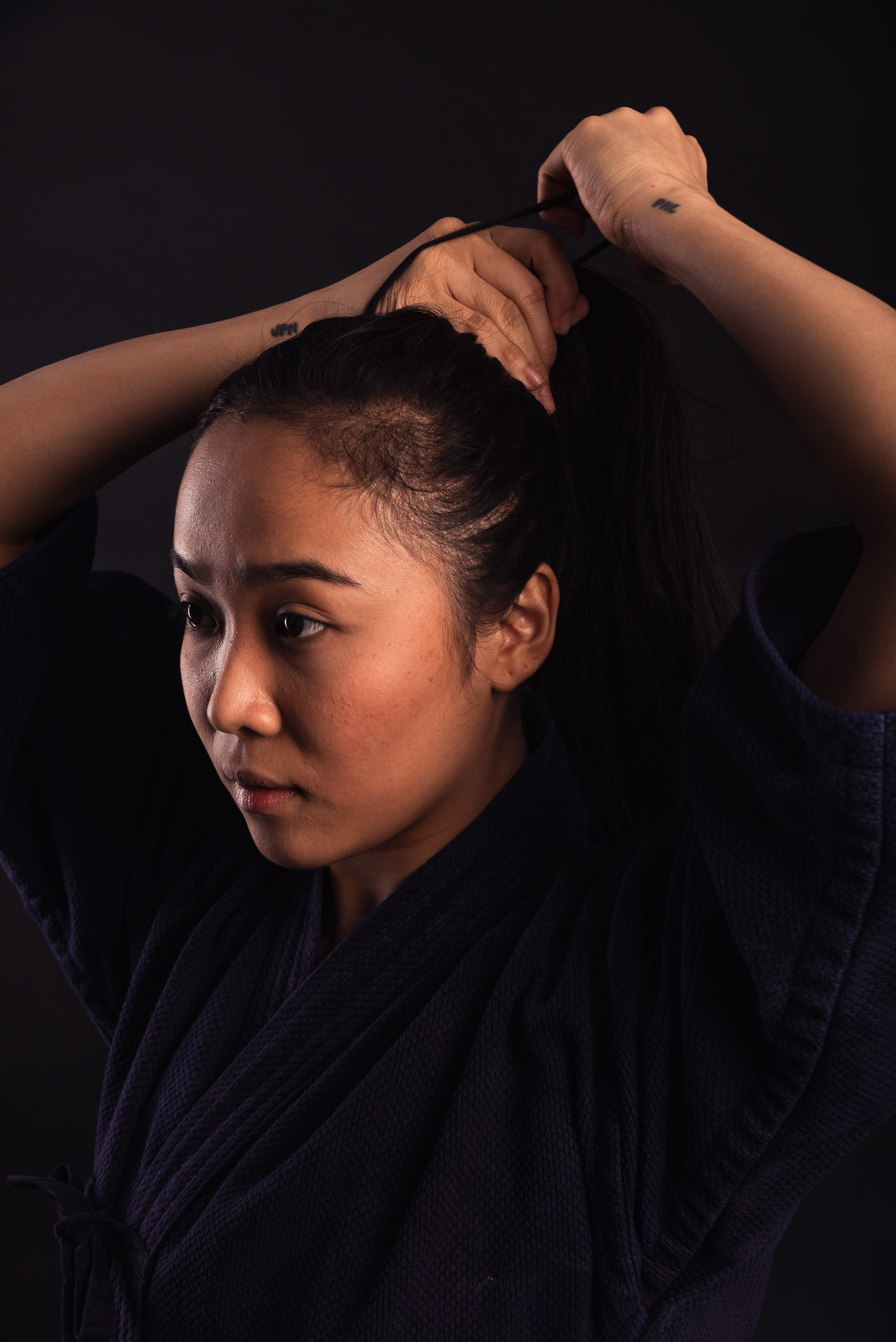 Before I met Toyoshima, I scrolled through YouTube clips of kendo competitions to accustom myself with the sport. Like what a normal person would think, I thought of it as brutal and intimidating. A match only lasts for about two to three minutes. It is a fast-paced duel where two kendoists in full gear from their heads to their arms and chests, spar with their long bamboo swords. There are only four valid strike zones: the head (men), trunk (do), forearms (kote), and a stab to the throat (tsuki), but young kendoists aren't allowed to perform tsuki until they reach the proper age as it is considered dangerous.
Contrary to what an alien to the sport would think, kendo is not a ferocious, merciless practice. Behind the frantic-looking duel lies a deeper and sensible meaning of the sport—the simple moral standard of kendo teaches a person to be focused, disciplined, and respectful. For some people like Toyoshima, kendo is more than just a recreational activity, it is a challenging way of building character.
"Every kendo competition starts with a bow and ends with a bow. It's not all about winning. It's more on self-discipline and discovery," says Toyoshima. "Practicing kendo has taught me that the only way to beat the negative emotions in life is to constantly train and try to turn those emotions into opportunities that will make you a better person."
That said, the whole free-your-mind mental training helps a kendoka's personality to develop by letting them paint their own canvas. It is the abiding value of kendo, where one has to be determined and concentrated and avoid being out of control—and mastering this value doesn't happen over night.
"Because of the mental training, we stay calm and balanced during stressful situations. Kendo teaches self-control, mercy, and respect," Toyoshima says.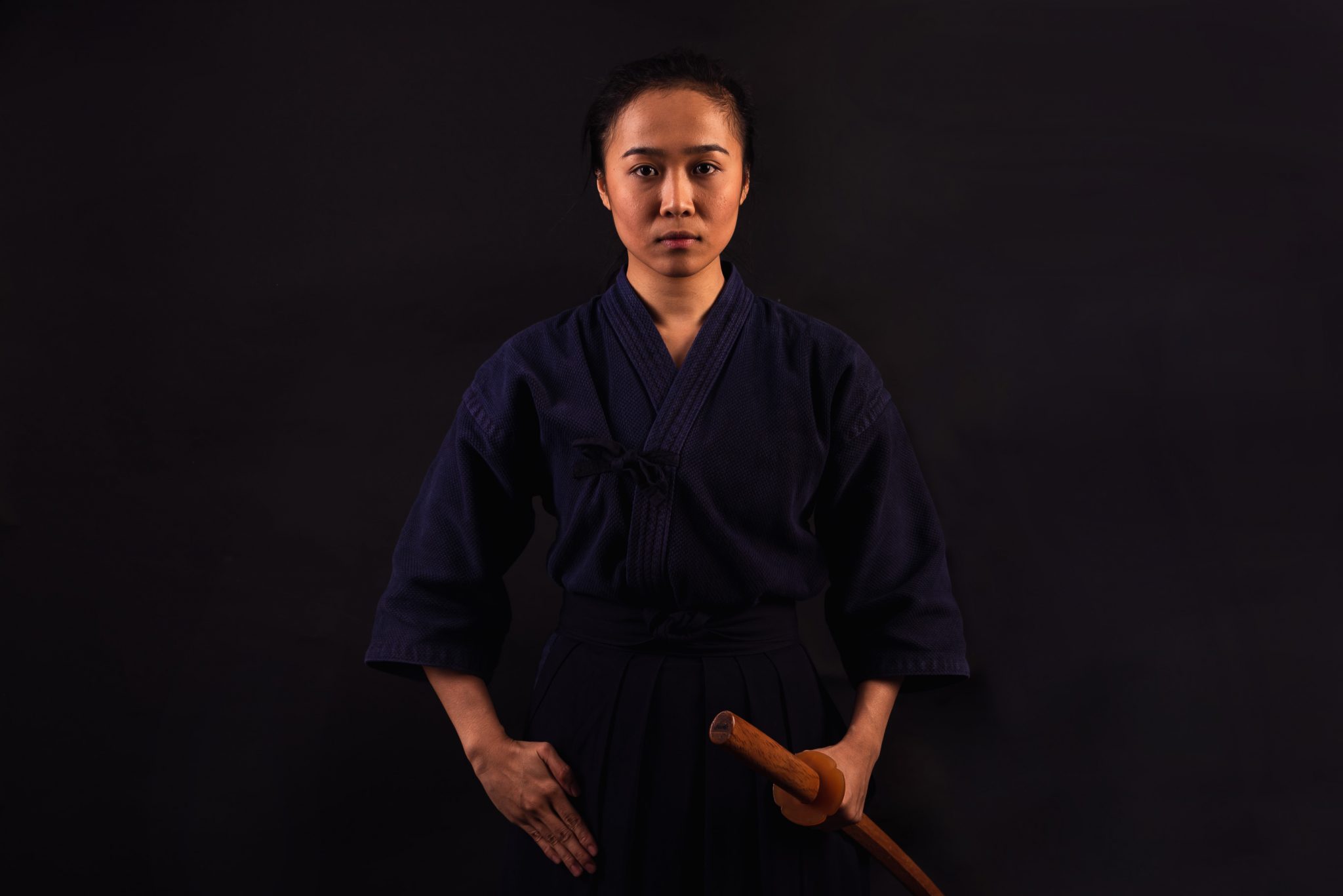 Toyoshima bared that it would take a lifelong journey to fully understand the essence of kendo. As seen in high-level kendo teachers or sensei, age is never a hindrance to someone who sees the martial art as more than a sport—it is a way of living, and Toyoshima has figured that out early.
Last March, she found herself in a practice battle with a 65-year-old kendoka, the time in which she passed her very first promotional exam in front of 15 judges in Hong Kong. It took three years of vigorous training for her to reach second dan and she knows that it will take many more to earn the highest rank in kendo.
"In kendo, age won't matter. It's not a big deal. It will take many, many years before someone becomes eight dan. It's normal to see 80- or 90-year-old kendoists making a bid for the highest rank," Toyoshima says.
"No matter what you think you can or cannot do, kendo will always be an art that can cater to anyone and everyone… If you do kendo, it will be good for your physical and mental health. You can practice it no matter how old you are," she adds.
Toyoshima is currently gearing up for the 19th Hong Kong Asian Open Kendo Championships this March and is hoping to put the Philippines on the map.
When asked what would it mean for her to earn the highest rank in Kendo, Toyoshima beams and answers calmly while posing for her graceful stances before the camera, "Everything."