The true meaning of MVP goes beyond the on-court awards and accomplishments
Storylines don't get brighter than this.
UAAP Season 81 MVP Bright Akhuetie from the UP men's basketball team started his year right by giving back to the kids in his hometown in Nigeria. While the big man wowed basketball fans with the way he powered the team to their best-ever finish in more than three decades, Akhuetie's off-court pursuits are just as inspiring, sharing sports gear with young, struggling players in his native Nigeria. 
Despite the no-nonsense demeanor he shows on court and the goofy persona people see off it, few realize that Akhuetie has an even bigger heart. Even before he moved to the Philippines to pursue his to studies, Akhuetie has personally witnessed the difficulties of these young athletes. Which is why giving most of his gear from Adidas—which believes that sport has the power to change lives—to a group of young guys from The Lord Knows Basketball Academy is something that comes natural to Akhuetie.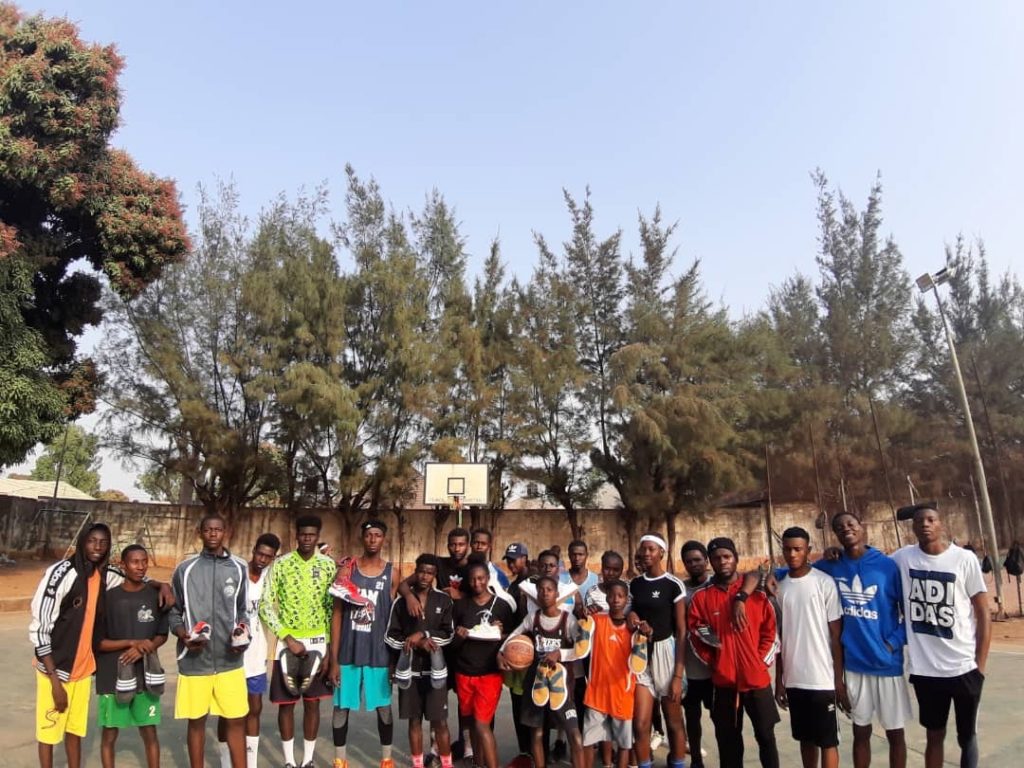 Recipients from The Lord Knows Basketball Academy
 "I'm just giving back to these kids struggling to get gear to play the game they love without much support. What I do is, I collect basketball shoes, gear (used or new) to help my community the best way I can," he explains.
Although he is now enjoying life as a student at the UP College of Human Kinetics, where he has even landed in the roster of top-performing students, Akhuetie has not forgotten his days as an aspiring basketball player. "I also went through the same thing playing basketball back in Nigeria so I know how it is for these kids right now, trying to make a better life without the support and supplies to help achieve that dream. I moved to basketball from football and a lot of people helped me out with gear, that's why I'm focused on giving back," he says.
It was through the help of other people that he was able to achieve his dream, and he would like to give back to perpetuate the cycle of giving by enlisting help from fellow student athletes. "I got stuff last year from Diego, Kyles, Jarrel, and my other teammates are going to join me again this year," he says.
Subscribe to our newsletter to receive the latest sports news and active lifestyle and fitness features you need