In scaling walls, Mara de Leon has unlocked newfound strength and a community to boost her
Photos courtesy of Mara de Leon
You could say climbing has always come naturally to Mara de Leon.
The 29-year-old climbing enthusiast recalls spending her childhood scaling her bedroom door frame and the gate enclosing her parents' home, no doubt unsettling the adults who had to supervise her.
Her mom, recognizing de Leon's outsized energy for Spider-Man-like feats, brought her wall climbing to one of the few available gyms then: Play Underground, formerly located at the parking lot of Makati's Power Plant Mall.
Over the years, new gyms in different parts of the metro have fueled more interest into the sport. In the case of this dentistry student and business owner, what started as a weekend hobby became a holistic fitness routine in 2019.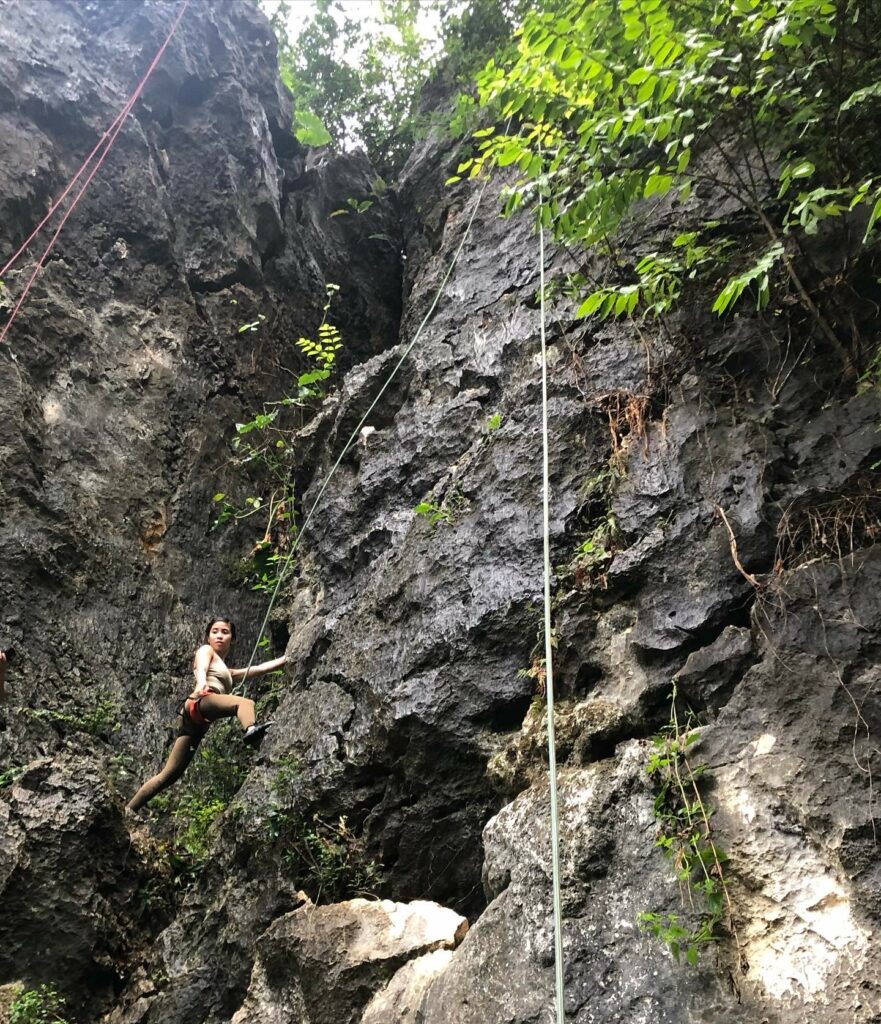 "I like that it is not just a physical workout. It also makes you stronger mentally. It is certainly a sport that is more than it seems," de Leon says.
She commits two to three days a week to the sport, and on weekends an entire day can be blocked off for the gym. Among her stomping grounds are Climb Central Manila in Mandaluyong, Bouldering Hive in Makati, and more recently, Power Up Alabang, particularly for its kilter board.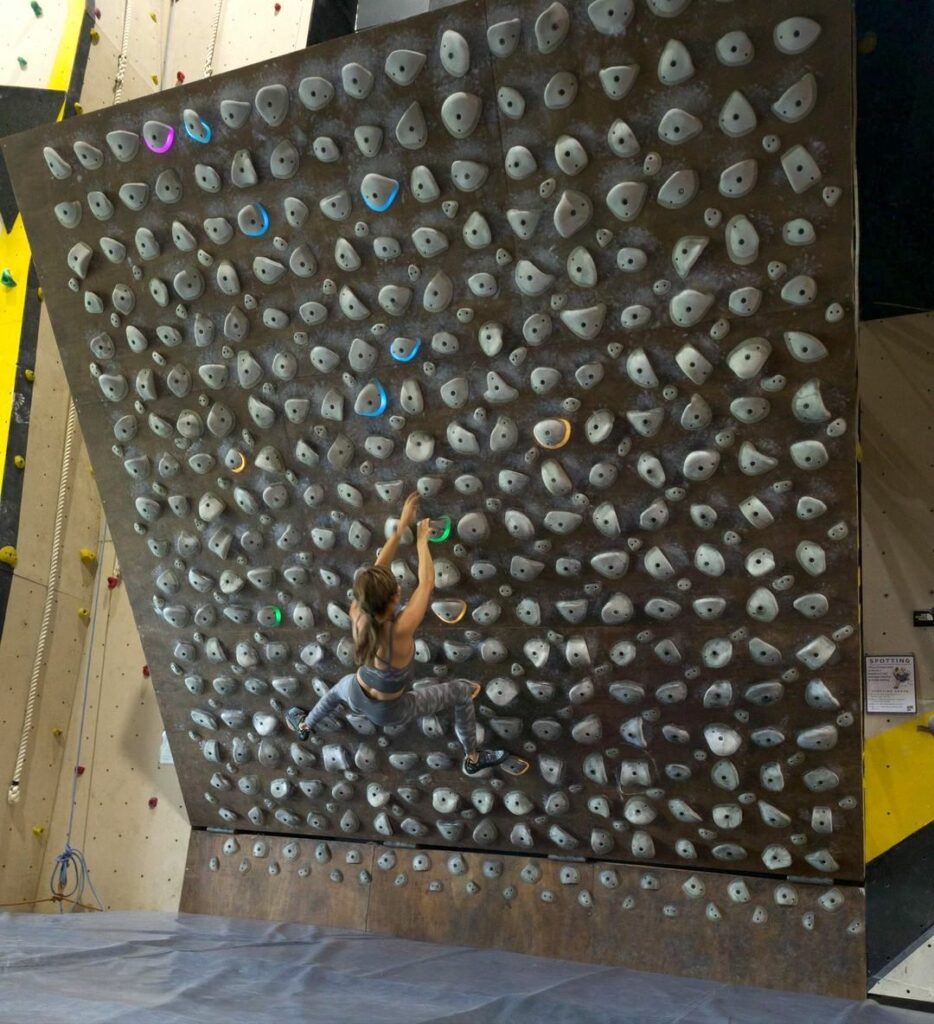 While she features her forays into different forms of indoor and outdoor climbing—and biking too—it is apparent she is drawn to bouldering.
"It's more exciting and adventurous as you do different kinds of movements that are a bit more risky because there's no rope," she explains. As for mastering technique, she still turns to top rope to practice sans the fear of falling.
Mara emphasizes that preparation is key: You need to check the problem, visualize it, and figure out how to do it best within your capacity before getting on the wall.
"It is a sport that gives you a sense of self-discovery about our capabilities and limitations," she says. "There are times when you're on the wall and you get surprised by a move without even knowing you could do it."
Highs and lows
De Leon documents her progress on her Instagram @marawannamove as a way to observe and tweak her technique. Her videos coupled with catchy music give a peek into the highs and lows of climbing. Achievements are posted side by side with the times she's fallen and has had to start all over again.
Among the milestones she is proud of is her execution of a dyno, a move where your body leaps off the wall—really, a leap of faith.
"Since it is risky it's usually what causes climbers to get into accidents," Mara says. "Being able to do my first dyno will always be memorable for me."
Then, there are other times when starting a problem requires multiple attempts.
"Falling numerous times is perfectly normal for us climbers but what really matters is we don't lose heart," she stresses. "We embrace our weaknesses, continue to show up to work on our weaknesses, and just try and try until we send our projects."
A safe space
If the physical and mental demands of the sport are what reeled de Leon in, it's the community lifting each other up that has made her stay.
"Because of climbing, I have discovered that I can actually have a safe space through a sport," she says.
While climbing is done solo, fellow climbers can observe you and provide beta—information on how to ascend a climb—if you ask for it. It is likely that sense of inclusion that has helped de Leon, a self-described shy person, make new friends through her climbs.
She credits that confidence boost to the sport: "Climbing has helped me step out of my comfort zone and at the same time be more accepting of myself."
Sometimes she is the only woman at a gym, but she doesn't feel out of place because of how friendly climbers are with one another. It is also understood that each person has their own way of finishing a problem depending on their own strengths and limitations.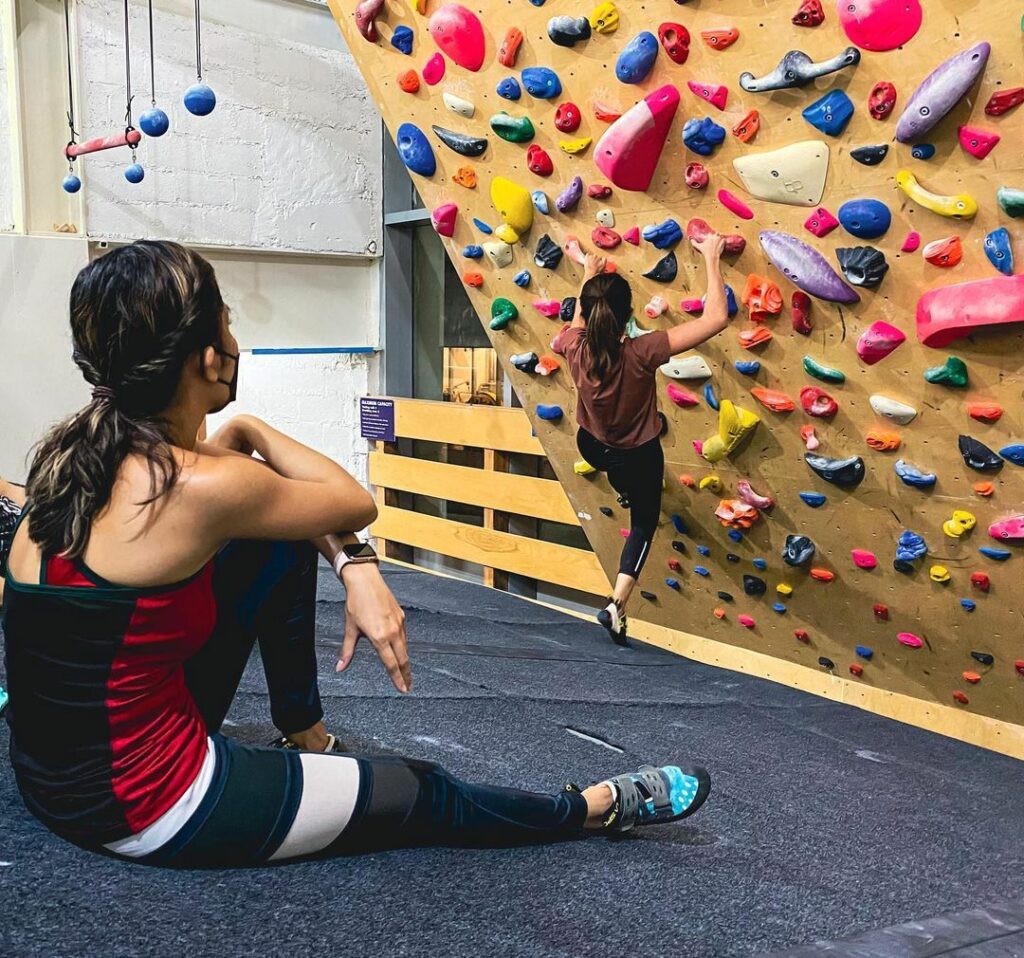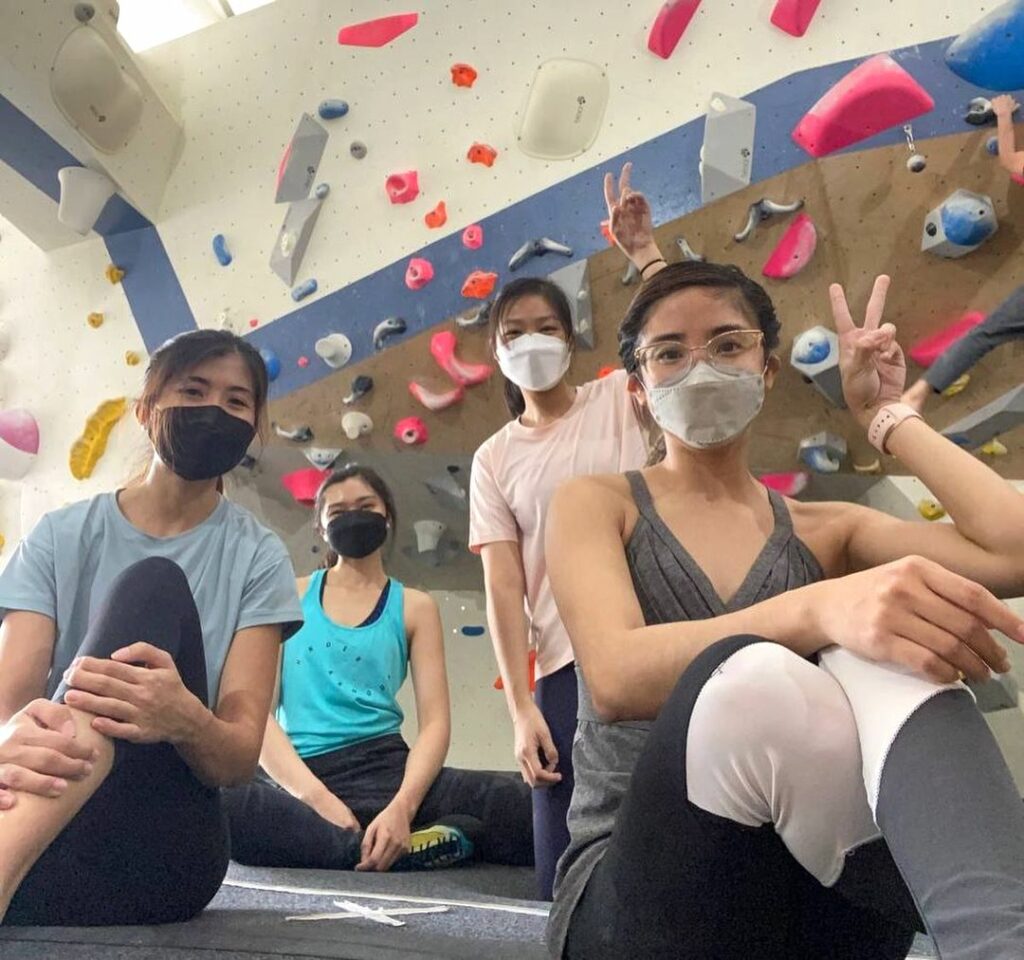 She is hopeful, though, that more women will join the climbing community as it grows. "Most of the time when we climb during the weekends, it's just nice to see there would be groups of girls who would come."
Commit to the move
That willingness to accept failure and learn from it is an ongoing project. "There are days I have lost confidence to climb because of the frustration of not being good enough for a problem," she admits.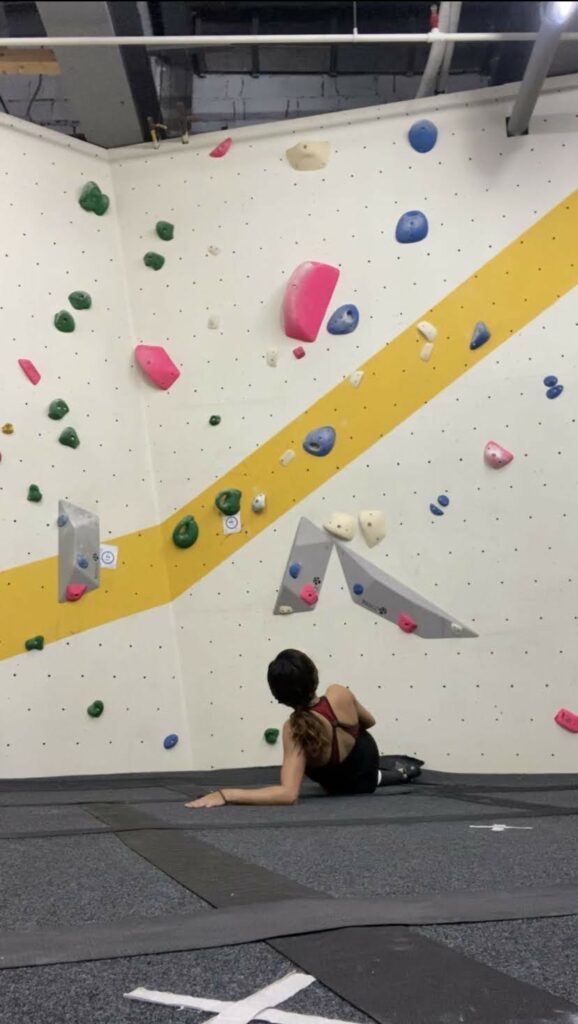 One source of motivation? Her favorite climbers, as seen in the documentary "The Wall: Climb for Gold." The film follows Slovenian champ Janja Garnbret, top British climber Shauna Coxsey, American record-breaker Brooke Raboutou, and Japanese climbing prodigy Miho Nonaka on their Tokyo Olympics journey.
She notes, "One of the climbers mentioned that the only enemy you have is yourself."
Despite the occasional cloud of doubt, she is working to level up: She hopes to send a V6 project this year—a step closer to an advanced grade—and is getting certified for the riskier and arguably more exhilarating lead climbing.
"Committing to the move," after all, is one of her favorite lessons from climbing. When you are told "commit, commit," she explains, "It simply means to stop thinking or hesitating and just do the move."
"You'll never really know when exactly the right time is," she says. "There are times when something will bring you closer to success then you just go for it."