Cebu City's Earol Belonguil and Marielle Estreba bagged the top spots this time
Photos by Javier Lobregat
Saturday morning saw hundreds of kids as young as four gathered by Azuela Cove in Davao City. At 6 a.m. sharp, a gentle rustling among the crowd of parents signaled that the now swim and run race had begun.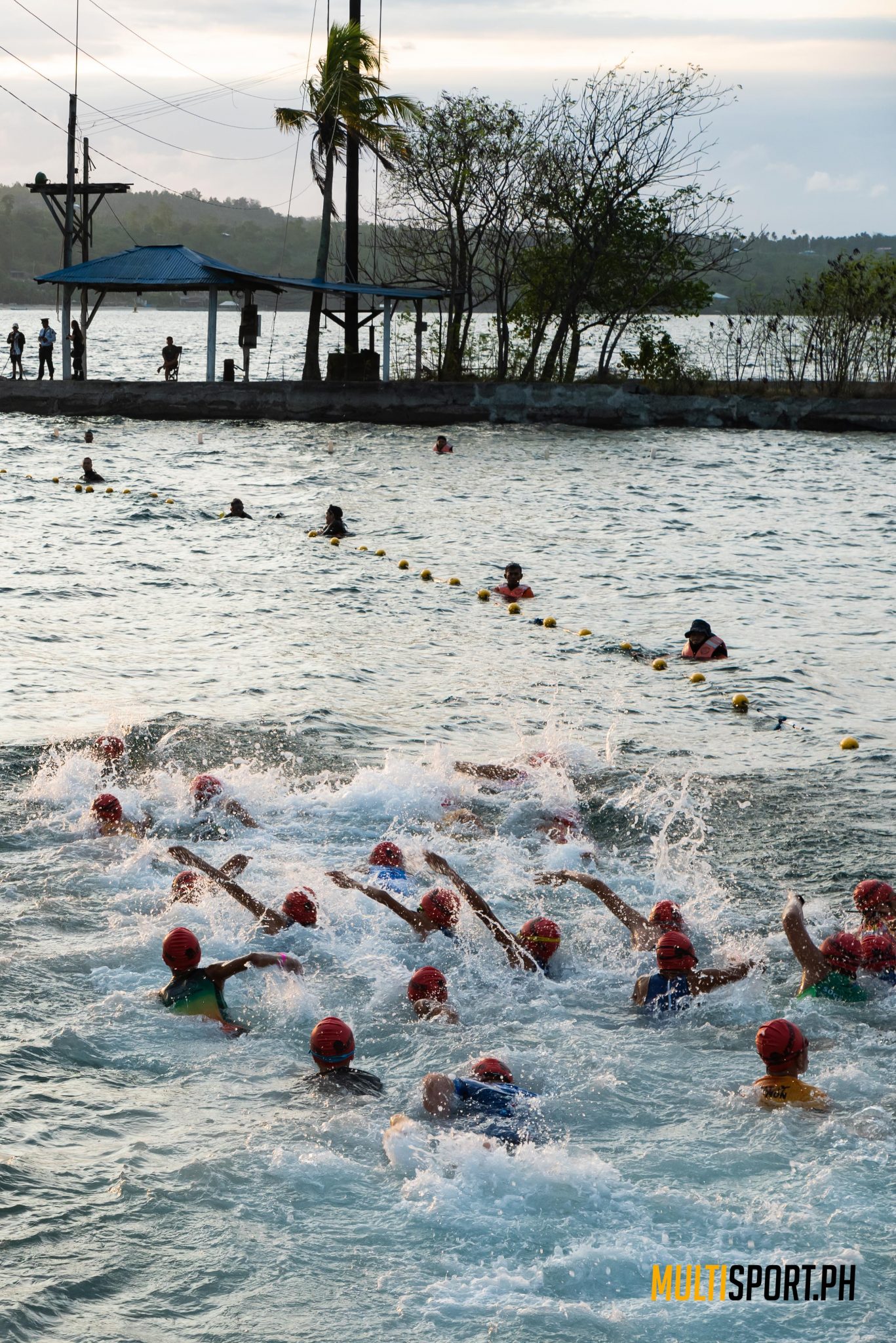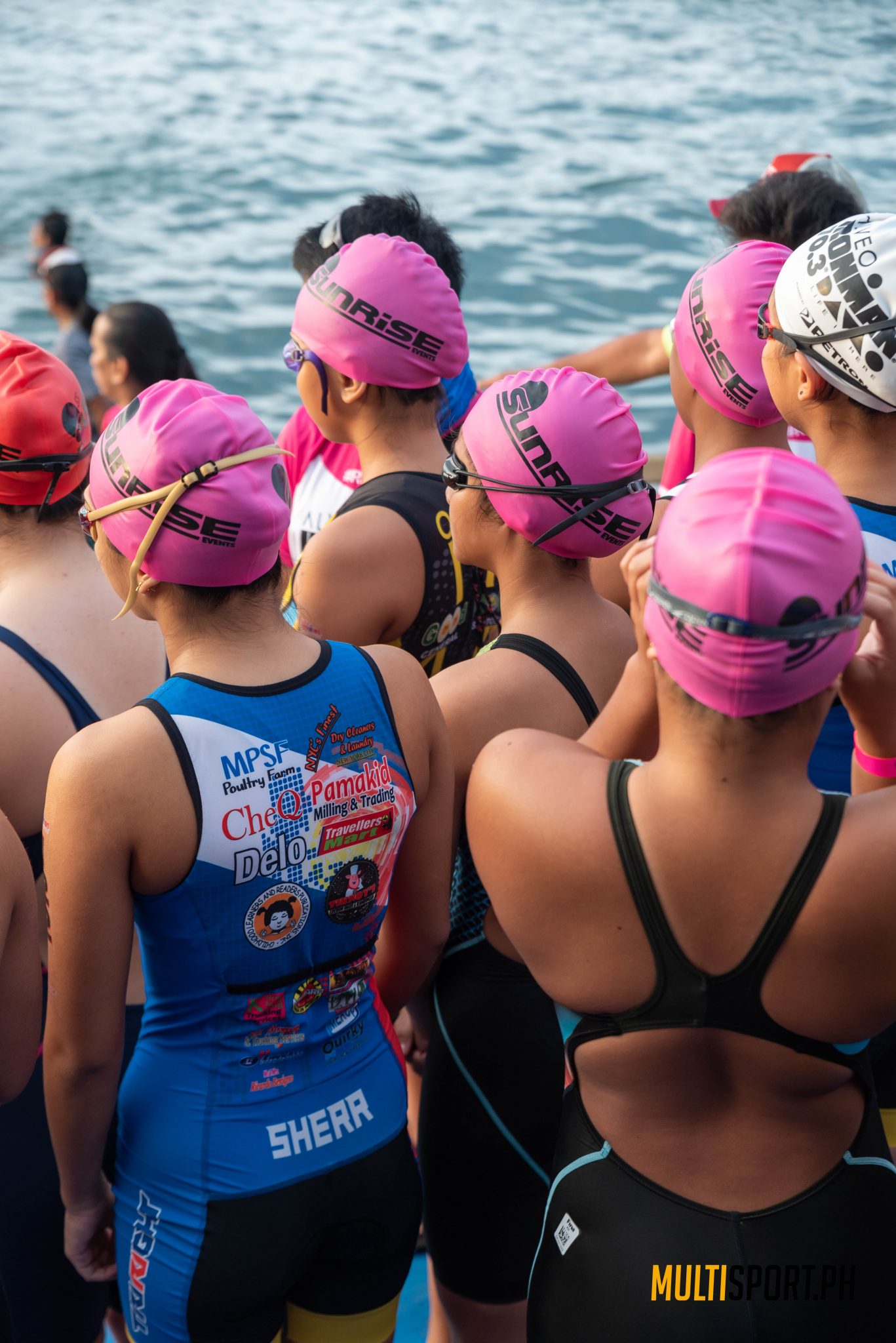 It didn't take long before winners emerged from the finish line—15 minutes after gun start, Earol Belonguil and Matthew Hermosa from the 13-14 age group completed the 400-meter swim and three-kilometer run course. Belonguil's and Hermosa's arrivals were separated by a single second, with the former finishing the race in 15:29. Belonguil, who hails from Cebu City and is a member of TLTG Go for Gold, topped last year's edition of IronKids Davao in the 11-12 age group.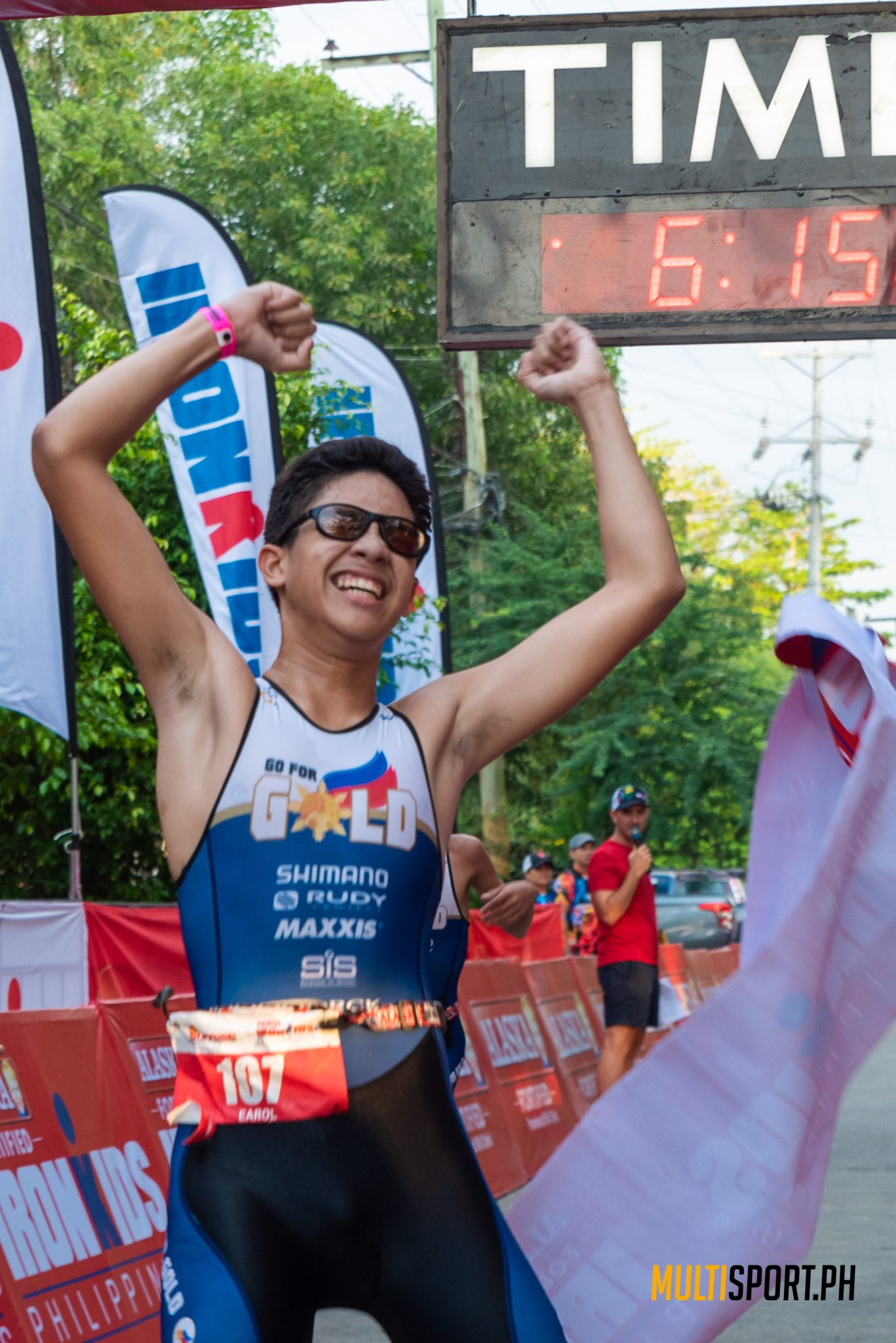 Claiming the third spot was Zedrick James Borja with a total time of 15:44. Borja is notable for successively bagging the top spots in previous IronKids races—he was the top male finisher in the 13-14 age group in last year's IronKids race in Cebu.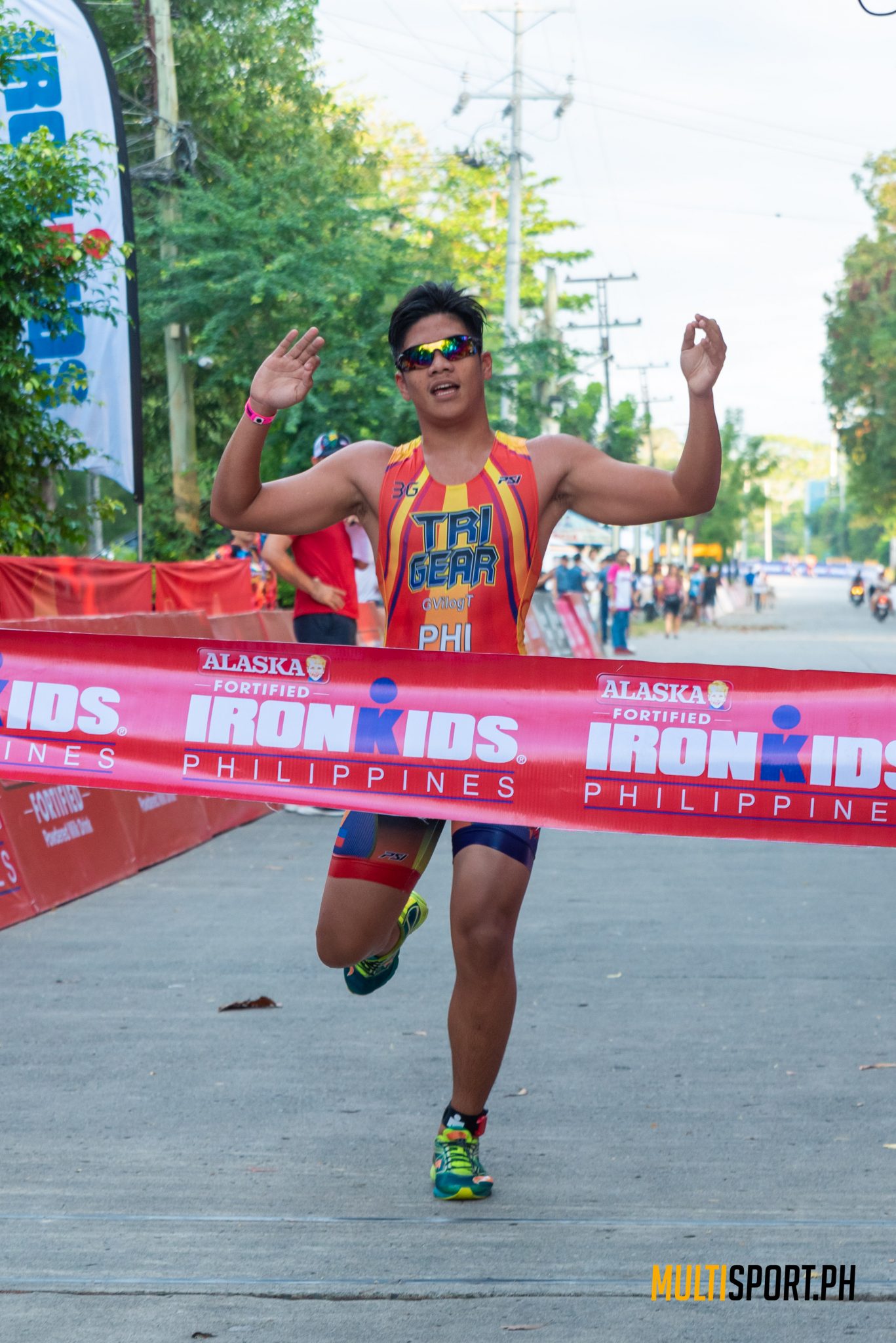 Marielle Estreba of the Cebu City Rider Omega Triathlon team was the first female finisher in the 13-14 age division; she completed the race in 17:20. Estreba was soon followed by Jeanna Cañete, who finished the course in 17:24, and Ariana Lim, who reached the finish line after 18:12.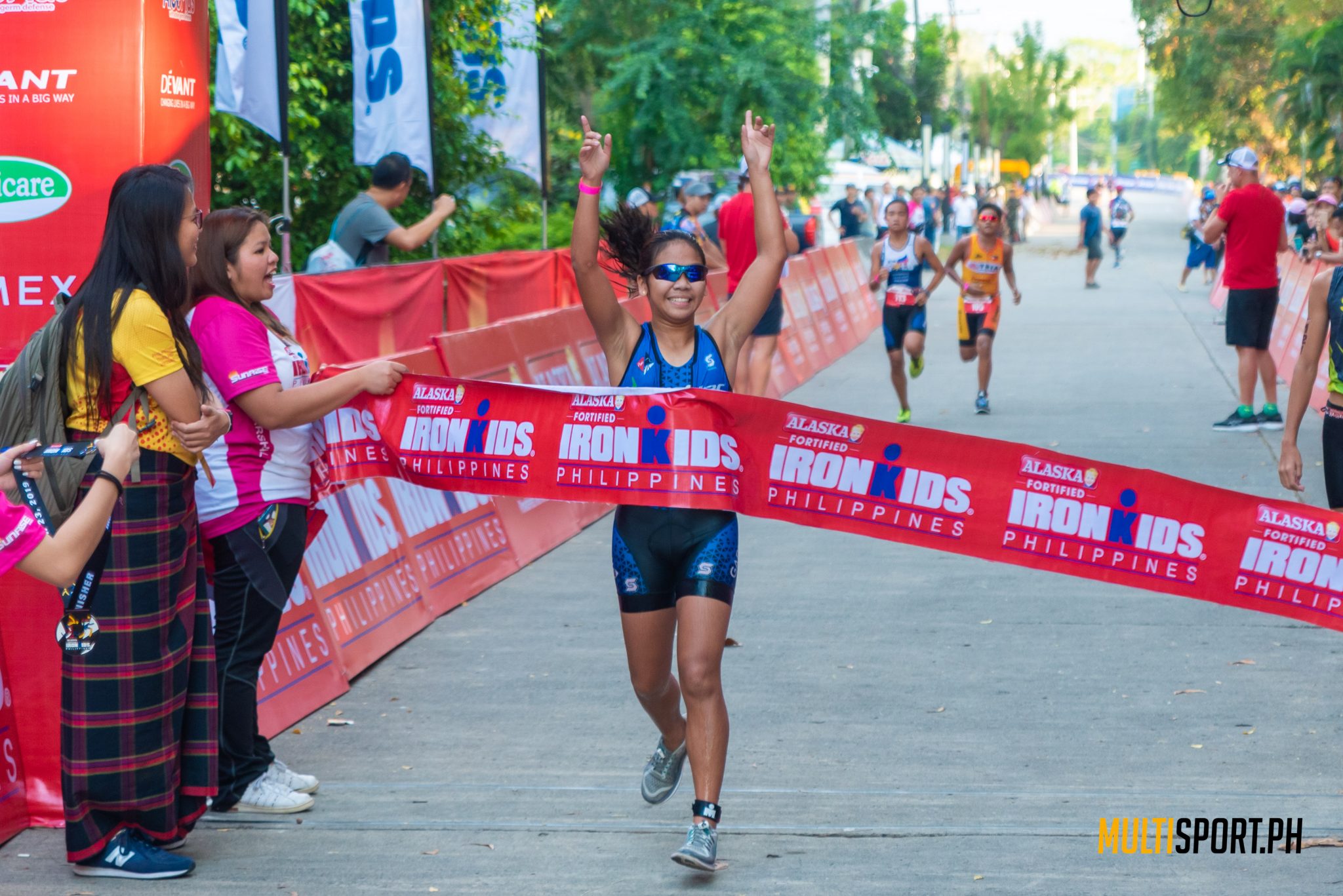 As for the 11-12 age group (who had to finish a 300-meter swim and two-kilometer run course), the top three finishers in the boys and girls divisions, respectively, are as follows: Juan Suarez (13:42), Matthew Cagape (13:48), and Chuck Amparo (13:53); Francesca Caballero (15:31), Aira Danara (16:06), and Raianelle Bacus (17:40).
No bikes
Launched about 10 years ago, the Alaska IronKids race has no doubt become a highlight in Ironman events. Catering to children between four to 14 years old, the race is a great way to encourage kids to live healthier, more active lifestyles. This couldn't be truer than in this latest staging where organizers decided to drop the bike leg from the usual 400-meter swim, nine-kilometer bike, and three-kilometer run, event. This decision was born out of a desire to lessen the competition's barriers to entry, of which purchasing a bike is a prime example.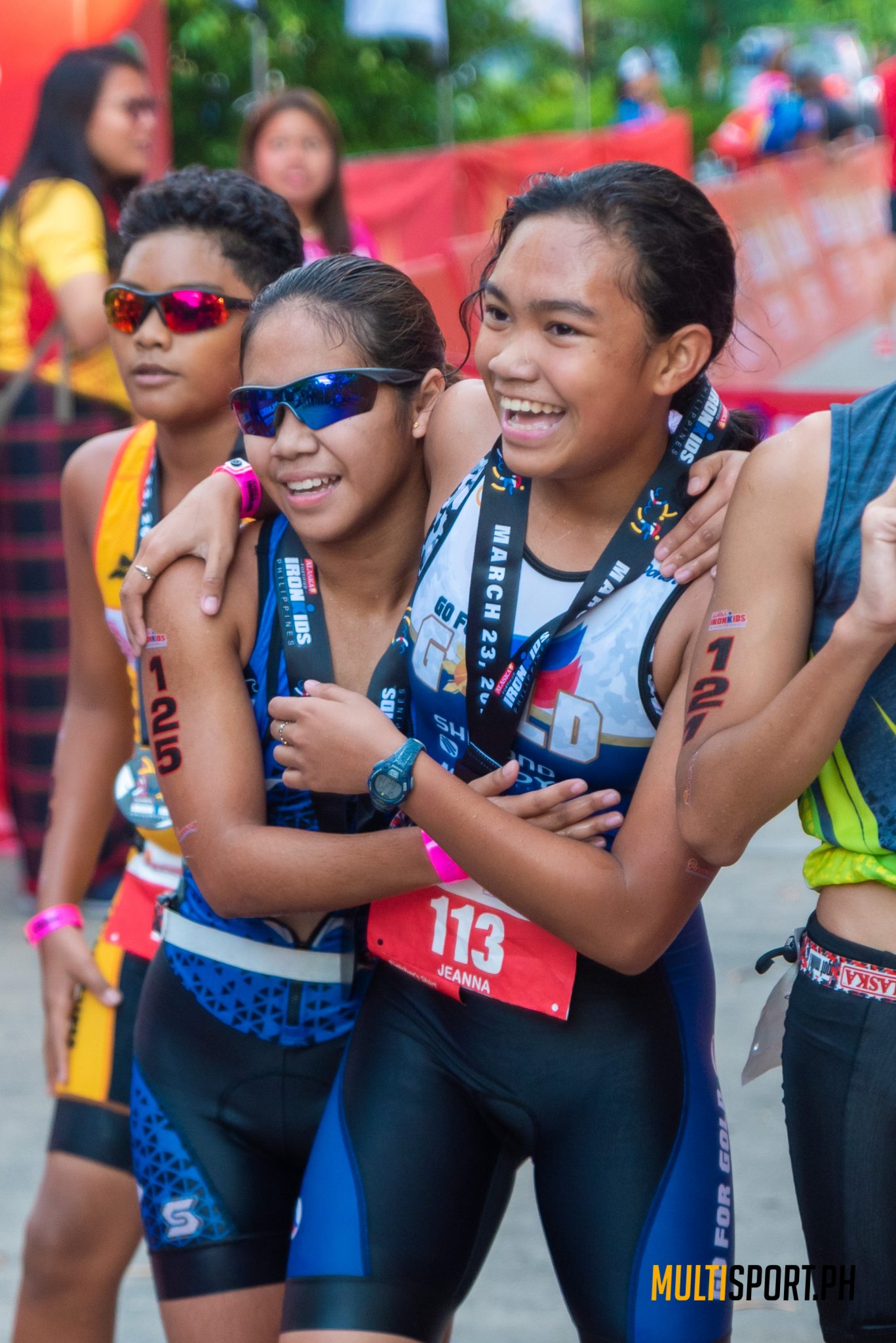 "Bikes can be expensive, and that's a hurdle to what we're trying to do with this event [IronKids race], which is to encourage as many kids as possible to live a more active lifestyle. We want more kids to stop spending so much time with their gadgets and instead exercise outdoors. Sports can make us better people," says Sunrise Events general manager Princess Galura.
Looking forward
The atmosphere in this edition of the IronKids race was far more tranquil than its previous stagings, which was probably apt for this half Ironman event's unofficial "theme" set by medal designer Kublai Milan's plea to the participating athletes to "race for peace."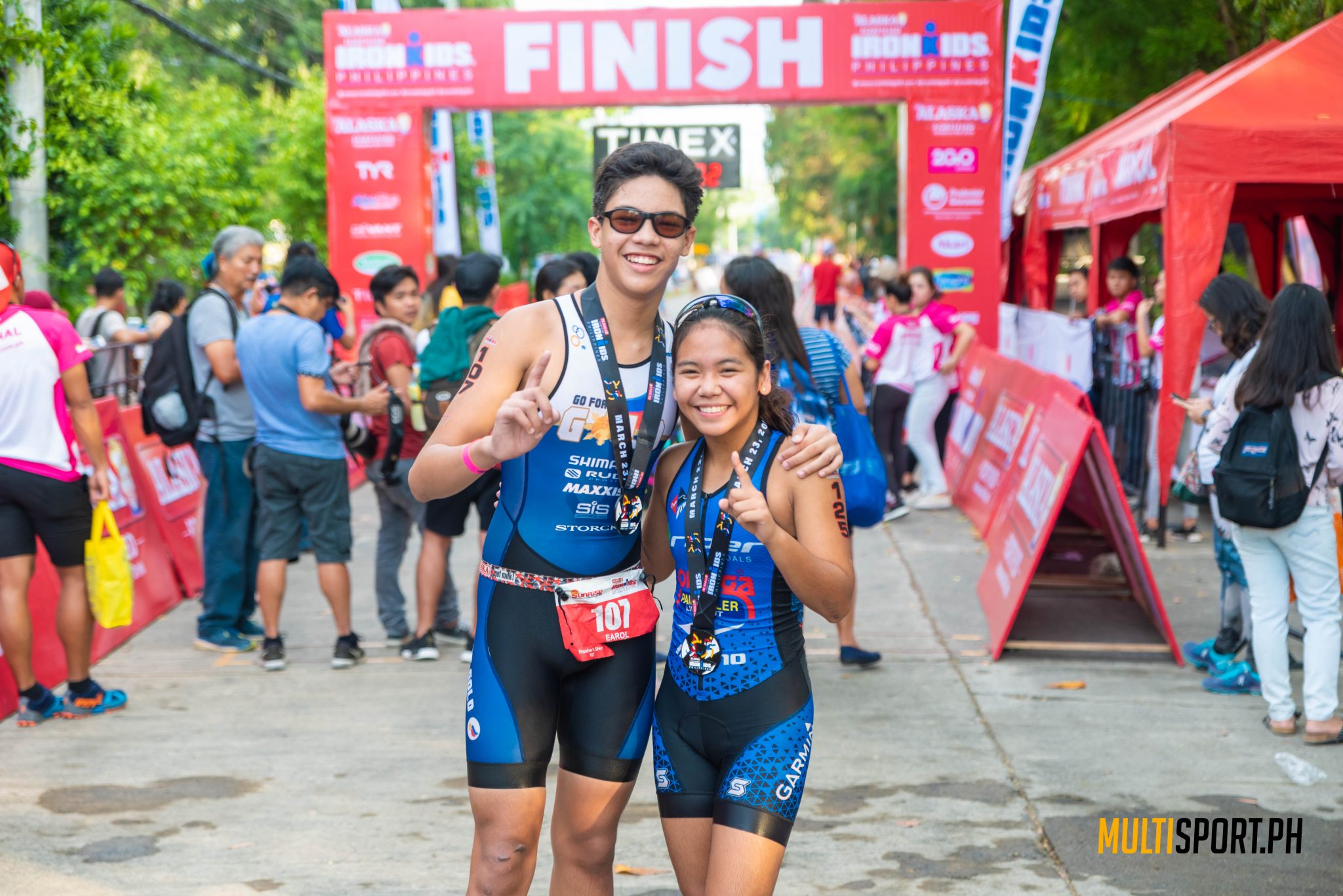 Creating better humans out of the youth through sports may seem like a lofty ambition, but seeing kids as young as four smiling through exhaustion as they go past the finish line, it's clear that sports can instill something valuable in the youth.
Looking forward, all eyes are on tomorrow's main event, which will see former XTERRA champion Mauricio Mendez and Czech Republic's Radka Kahlefeldt defend their titles as reigning champions in the Alveo Ironman 70.3 Davao.