Giving new meaning to pack your Baggins
Lead photo by Andres Iga/Unsplash
Eyewear, sports apparel, and accessories brand Oakley is taking you to Middle Earth with its "Pack Your Baggins" promo.  If you're dreaming to visit where The Lord of the Rings was shot, this is your chance. 
The promo lets you go on an all-expenses paid trip for two to New Zealand. Just buy any regular priced Oakley eyewear to get a raffle coupon. Fill out your raffle coupon with your name, address, mobile number, and affix your signature, then drop your entries at drop boxes at all Oakley authorized stores and dealers nationwide. Promo runs from Apr. 1 to Jun. 30.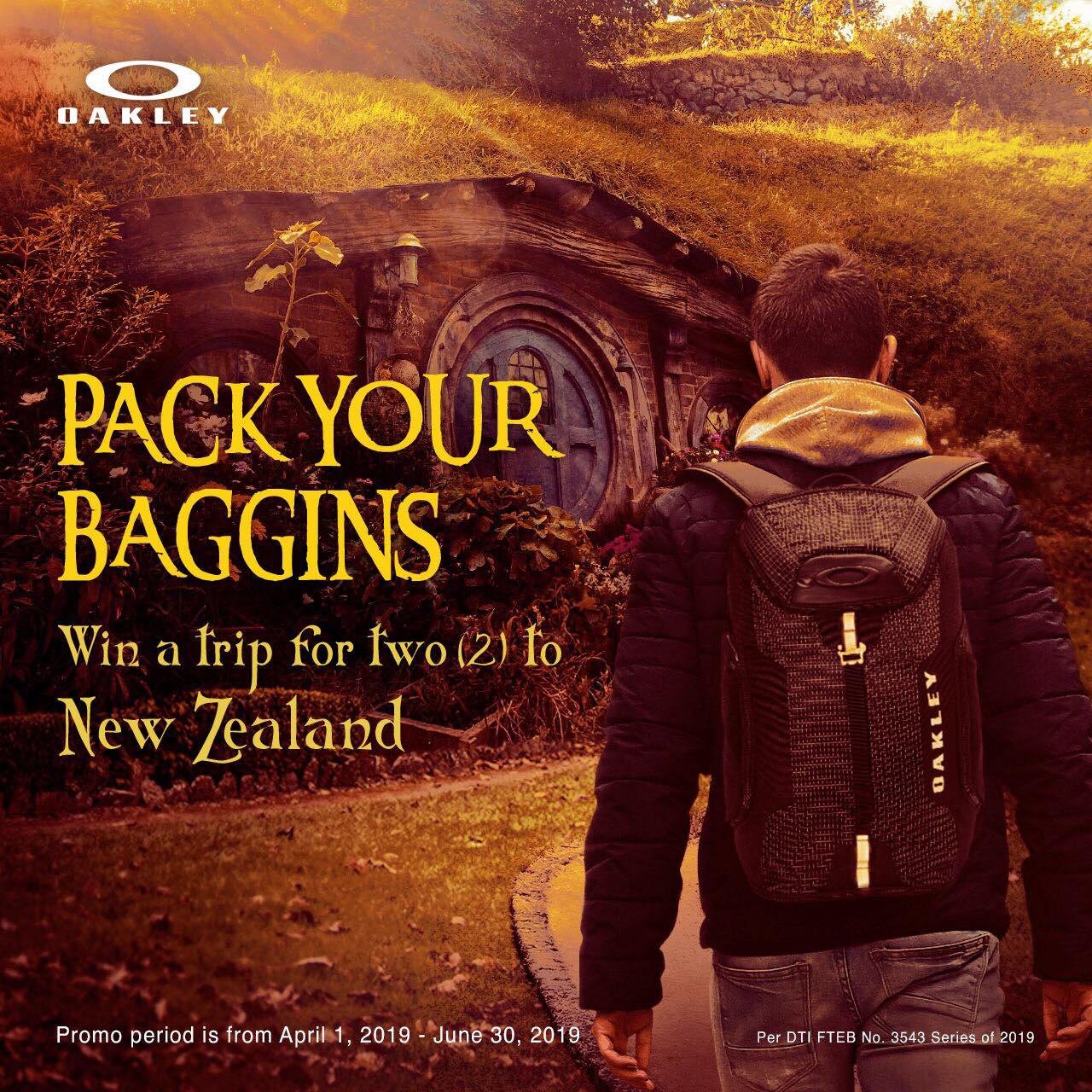 You could also win Oakley backpacks and eyewear in the minor draw on Jun. 29. On the final draw on Jul. 14, four winners will be awarded an all-expenses paid trip for two to New Zealand including roundtrip tickets, meals, tour trips, and accommodation. 
When you avail your favorite Oakley eyewear, not only do you get a chance to travel to New Zealand, you also help a charitable organization. A certain percentage of the sales will go to the Specs Foundation, a non-profit organization that helps underprivileged Filipinos with their eye care needs. They also provide long-term vision care with over 10,000 beneficiaries since their establishment in 2013.
Subscribe to our newsletter to receive the latest sports news and active lifestyle and fitness features you need