These pointers on how to choose the right gear can help you regain confidence after a fitness hiatus
Photos courtesy of Oakley
At the onset of the global pandemic, the sporting community retreated into unfamiliar territory—as in literally behind closed doors, shuttered arenas, and sealed-off courts. Events were canceled, tournaments postponed, and the Olympics moved a year later.
But the easing of restrictions on fitness and mobility as well as sports bubbles proving themselves to be a viable model have resulted in renewed energy within the community. You see more people biking or running on the streets, soaking in the sun with each stride and pedal, shaking off the rust from their quarantined bodies, and appreciating the restless joy of the outdoors.
So in case you get carried away and need reminding on certain gear-related problems, check out these recommendations and pointers because sometimes, tinkering with details can give your game a good boost.
Why do many athletes wear slides after a competition or workout?
Whatever your opinion on slides, which briefly came into fashion when paired with socks, this footwear is at the center of some immediate recovery plans among athletes. Sandals and slip-ons are good choices too—they allow your feet breathing space after being squished inside cycling or running shoes, especially after a tough day on the course. The idea of splaying out the feet—toes, in particular—post-workout or post-competition results in capturing that feeling of comfort, while relieving stress and strain and preventing possible injuries. Now all you need to decide is what kind of recovery footwear is best for you. Which for some is the easy-to-slip-on slides for cushioned comfort for bone-tired soles.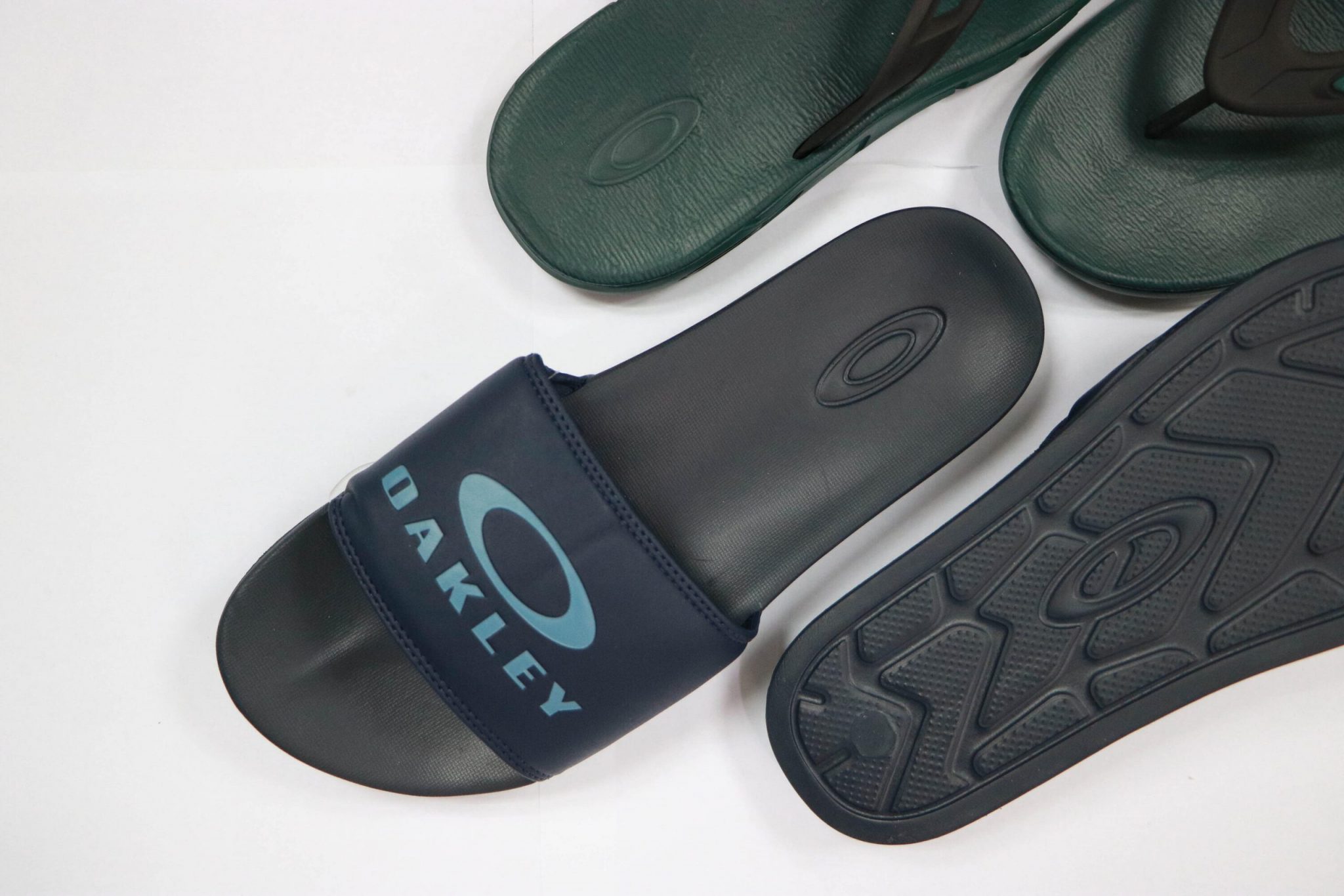 I want to replace my performance sunglasses for the (hopefully!) 2021 season. Are there new technologies that I should look for?
Aside from thinking about new sunglass technologies and trends like the "wild" new prototypes seen on Chris Froome and Sam Bennett at Vuelte a España, choosing the right sunglasses still comes down to a set of guidelines.
If you're looking to update your accessory rack for thrilling results on the run, find well-fitted frames with near-perfect coverage and protection for your eyes. After all, sunglasses should shield you from the sun and other elements that may come into play. Then there are the lenses, which could deliver a boost. One lens technology that stands out among the pack is Oakley's Prizm that reengineers the colors of the environment and fine-tunes your vision. The result? Sharper details, more vivid colors, and an overall rapturous experience on the road.
We recommend the Oakley Radar EV Path (P13,395). Not only do you get Prizm technology, you also get the benefits of better airflow, a durable frame design, and an extended field of view owing to its taller lens structure. 
What should I look for in a performance face mask?
While the Centers for Disease Control and Prevention has recommended cloth masks to help curb the spread of COVID-19, most of these coverings may prove unsuitable or inadequate for those who engage in activities rooted in physical exertion. For athletes, fit is a major issue with most face masks, as is breathability. The choice of materials also plays a crucial role when it comes to comfort—no one wants a sagging, soggy piece of fabric dangling heavily from the chin. This defeats the purpose of wearing one in the first place. So when considering a face mask for workouts, remember these:
The material should be lightweight, breathable, and pliable enough so it stretches with every move you make. Look for masks that can keep your face dry and wick away moisture and resist sweat, such as those made of polyester and Spandex.

"The mask should contain less cotton or linen-like materials, as these don't breathe as well, causing the mask to become more sweat-soaked as you go deeper into your run or workout," said former Olympic athlete Roberto Mandje to

Huffpost

. Breathability guarantees air flow and a breath of fresh air with each stride or pedal. Cloth face masks, while better than none, might not give you comfort in the long run.
As mentioned before, don't forget fit. As with any sporting requirement—whether bike, goggles, or running shoes—a well-fitted face mask can spell the difference between a successful workout that protects you and everyone in your vicinity, and one that turns into a soaked disappointment. There are even masks with adjustable straps or, if you're not into those, a hood-like covering could possibly do the trick.