The extension of the enhanced community quarantine has left the league with no choice but to cancel the remainder of the season
By Nicole Ganglani | Photo from Inquirer Sports
The UAAP board announced Tuesday, Apr. 7 that the remainder of Season 82 will no longer take place due to the coronavirus pandemic. 
The board said via a statement that the cancellation of the season is also for the safety and welfare of student-athletes, coaches, officials and fans. Among the sports events terminated are volleyball, football, tennis, baseball, softball, basketball 3×3 and athletics.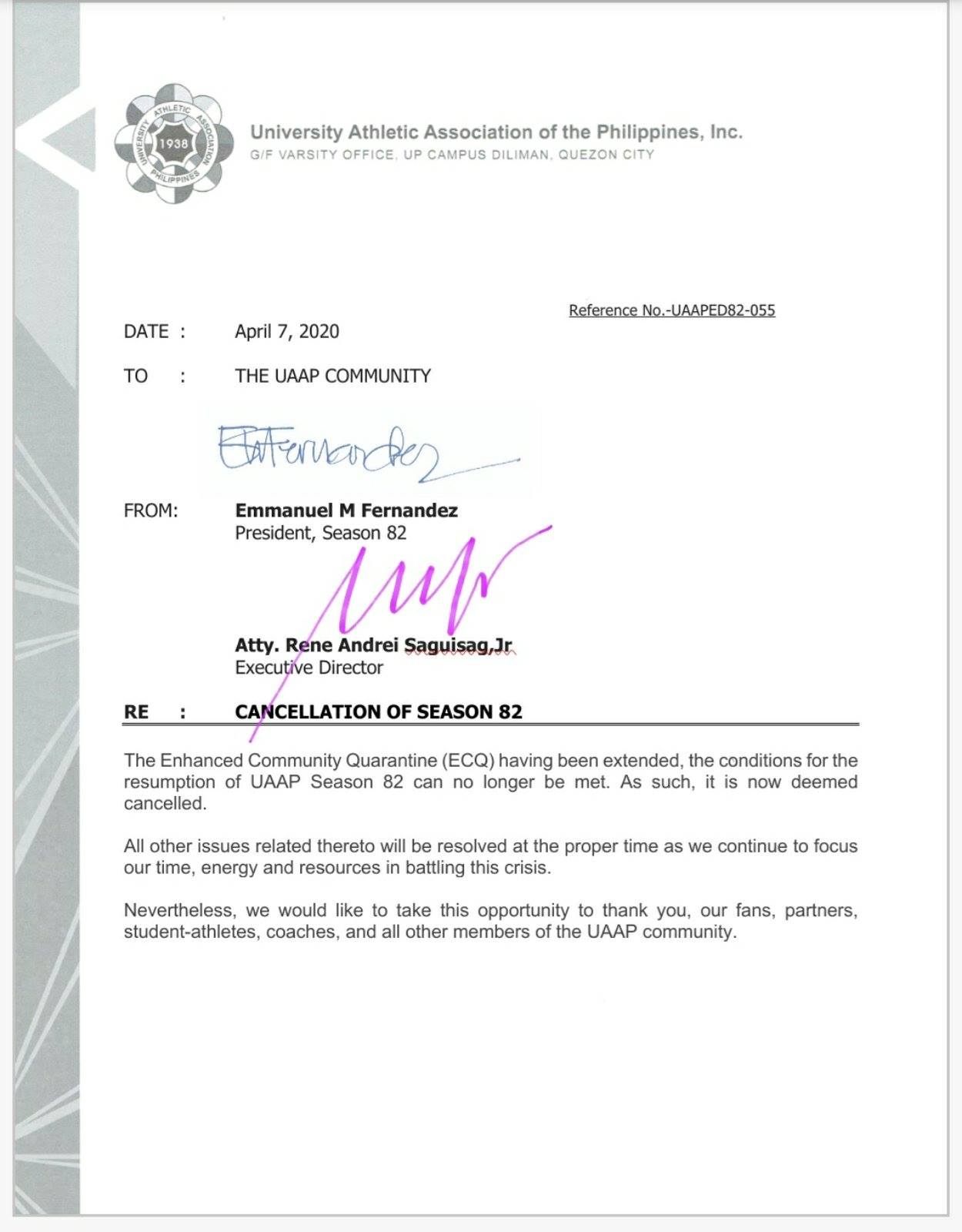 "With the enhanced community quarantine (ECQ) having been extended, the conditions for the resumption of UAAP Season 82 can no longer be met," the league's statement co-signed by Season 82 president Emmanuel Fernandez and executive director Atty. Rene Saguisag read. "As such it is now deemed canceled."
Initially, the league was looking to implement a new format if the ECQ was lifted on Apr. 14. However, the extension of the ECQ has left the league with no choice but to cancel the remainder of the season. 
"All other issues related thereto will be resolved at the proper time as we continue to focus our time, energy and resources in battling this crisis," the statement continued. "Nevertheless, we would like to take this opportunity to thank you, our fans, partners, student-athletes, coaches, and all other members of the UAAP community." 
Subscribe to our newsletter to receive the latest sports news and active lifestyle and fitness features you need