One of the ways you (cyclist or not) can do to help create a safer biking environment is to educate yourself on road safety
Photos by Gelo Gonzales/Pexels
Manila's bike culture is gaining traction right now in more ways than one.
Cycling heavyweights like Le Tour de Filipinas and PhilCycling are already in talks to turn Manila into a more bike-friendly city. And with the growing interest of the commuting public in bikes right now (case in point: the dry run of the EDSA bike lanes), there could be more cyclists on the roads of Manila soon. 
Currently, the country lacks the necessary infrastructure that's conducive for safe biking. The dearth of bikeways and parking spaces in cities—on top of the fact that the Philippines is still considered one of the worst places to drive in the world—means that there's still a long way to go before biking can truly be a legitimately inclusive mode of transportation.
Just last May 23, Bong Nebrija, head of special traffic and transport zone of the Metro Manila Development Authority (MMDA) warned cyclists about the danger of biking in Metro Manila's roads after a biker was found dead along EDSA Southbound Magallanes.
"To all fellow bikers out there, please make sure you're fit enough to endure the distance and heat while pedaling to work," wrote Nebrija in a Facebook post. 
The World Health Organization Philippines reported in 2018 that there were 11,264 deaths from road accidents—53 percent of which involved motorcycles, tricycles, and two- or three-wheeled vehicles. If motorcycle drivers are vulnerable in the streets of Metro Manila, what more for cyclists?
Meanwhile in the United States, the cyclist death toll alone increased in 2020 because of incidents involving drunk drivers, speeding drivers, and hit-and-run mishaps, which also happen in Manila.
While some cities have been taking steps to make roads safer for cyclists, turning biking into a safe and viable mode of transportation will need systemic change—one that requires effort not just from cyclists and advocates but also (and perhaps most importantly) local governments and non-bikers sharing the road.
For one, there's clearly a need for legislation protecting cyclists—policies that ensure safe biking not only via the construction of infrastructure but also ones that can change the mindset of non-bikers when it comes to how they treat cyclists.
If you're a cyclist, one of the ways you can do to foster a safer environment is to educate yourself on road safety. Knowing what to do in case of bike crashes specifically isn't only crucial, it's also a way to empower yourself on the road. Here, we asked select bike and safety experts and a triathlete who used to regularly bike commute to tell us more about what to do in case of a crash.
Cyclists should stay immobile to prevent further injury
"Cyclists that get taken down by an automobile should stay immobile to prevent further injury. Remember, physical safety first before legal concerns," says photographer and avid cyclist Miguel Nacianceno.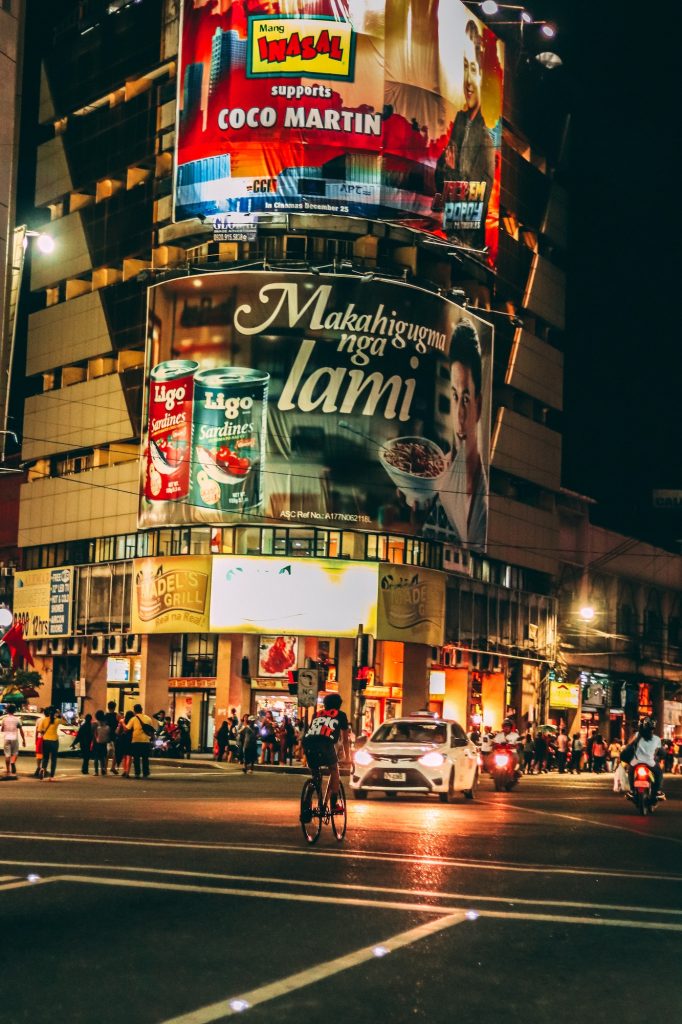 It's easy to react by going after the person driving the car but it's important to look after yourself first to avoid additional injuries. The first thing you should do after getting hit by a car is to get out of the street (if that's where you were hit) and check yourself right away. See if the crash resulted in any serious injuries.
Dial 911 and call the police immediately
Transport cyclist and active mobility advocate Aldrin Pelicano prescribes calling 911, the police or an ambulance immediately. Don't dismiss the incident until the police or law enforcers arrive and file an official report. This provides documentation detailing the incident and the identity of the witnesses for actual proof you can present. Pelicano also says it's best for police to see the scene of the incident if possible so don't clear it out just yet.
"Get the name and position of the officer too. Immediately seek medical attention, either at the scene, or at the hospital. When in doubt go to the emergency room. Give all complaints to the doctor. Medical records are proof that you were injured and document the extent of your injuries," says Pelicano.
Document and take your own photos
Anton Siy, chief transport planner of Pasig City, says that documenting and taking pictures of the incident is a must. Since Manila isn't exactly the most bike-friendly city yet, cyclists are normally targeted as the victim.
Arguments like "Bakit ka kasi nasa daan ng pang kotse?" or "Bicycle ka lang" might be thrown at you but remember that just because they're driving a vehicle doesn't mean you don't share the same rights. It's also important to know the rules of road cycling so you're ready to defend yourself when you need to. You may also invest in safety gadgets like a cycling fly camera or a halo belt you can use while biking.
Get the driver's information
The police or road officials may not always take the side of the cyclist, so it's important to collect driver information too. You can take note of the driver's full name, contact information, and whoever witnessed the accident. These are valuable information you can present to insurance companies, hospitals or during court hearings in case of serious incidents.
"Never negotiate with the driver of the vehicle, regardless of who may be at fault. Get the driver's name and their insurance information along with the names of any passengers," says Pelicano.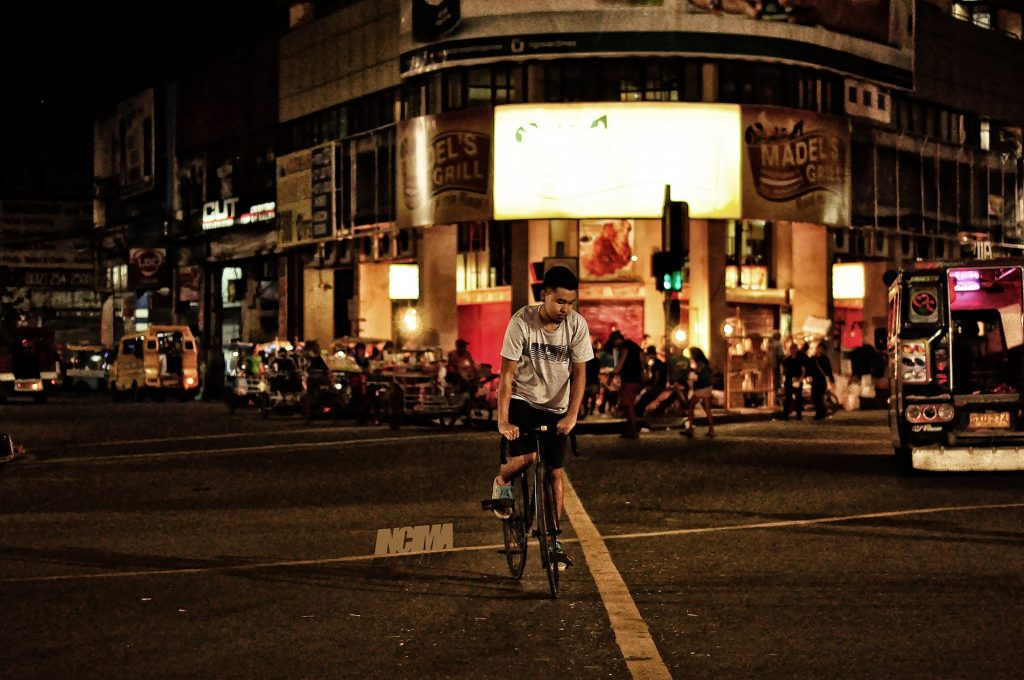 Remain calm and collected
Vermosa Sports Hub triathlete Miguel Aldeguer was once involved in a bike incident along EDSA Magallanes en route to Bonifacio Global City in December 2019. "I got slightly nudged by a car while I was on a bike. We didn't stop to assess what happened, I just gave him a look and saw his kid and wife inside the car. I let it go since I knew to myself that nothing was damaged, I just went off balance," says Aldeguer. 
Not all bike incidents will be as minor as Aldeguer's but being calm and collected helps prevent further conflict. We tend to get frustrated or overreact when bike incidents happen but acting on these emotions may worsen the situation. It's best to approach it as calmly as possible.
Cyclists, don't take blame if you're not wrong
The driver may be frustrated and can therefore pin the responsibility on the cyclist. If you know that it wasn't your fault, never take responsibility for the crash. John Duggan, a Seattle attorney who specializes in bike law and safety says that you must not admit you're at fault because this could likely affect you if you plan to press charges or get insured. If you don't know your bike is damaged, you can consult a bike mechanic or even a professional about your bike and the incident itself.
With additional reporting from Catherine Orda