A closer look at the methods triathletes employ when bringing water on the bike
Photos by David Dvořáček/Unsplash
1. Front
Having your water bottle or receptacle directly in front of you is a plus because it saves you the time and theatrics of having to coast, pull it from the frame-mounted cage, take a sip while keeping an eye on the road, and reinserting the bottle back without running off the road.
Take note though that out-in-front mounts are only practical when you can place them between your aerobars. That means it isn't an option if you only have drop bars on your bike. Be careful also because the extra weight of a full front-mounted receptacle changes the handling and dynamics of your bike. Don't let the drinking straw poke you in the eye as you decipher your Garmin display or when you position yourself into a tuck on that long descent.
2. Mid
The bicycle frame is the common location for water bottle mounts. Traditional frames have two sets of bosses on the down tube and seat tube, and aero frames usually have at least one to accommodate a standard cage that holds a normal water bottle.
The Cervelo P4, which is one of the tri bikes to pioneer the aerodynamic integration of water bottles, even came with a specific water bottle that acted as a wind-cheating fairing while it was on the bike. Specialized, meanwhile, has a tri-specific model of the Shiv that has a bladder inserted into an oversized down tube to hold water inside the frame.
Speedfil brand receptacles are the aftermarket alternative and use a similar fitment to the P4, which can be retrofitted to most bikes. Once mounted, the Speedfil is not easy to remove, so it has a wide mouth with a filter to aid in replenishing fresh supply from water stations. It's convenient to use and appears to be a hit with many female triathletes in the country, but it also takes more time to clean and sanitize after a race.
Be alert for crosswinds, too, because just like a disc wheel has its aerodynamic advantages in a straight line, some triathletes have had to fight to control their bikes in a crosswind when the gusts push on the Speedfil like a sail.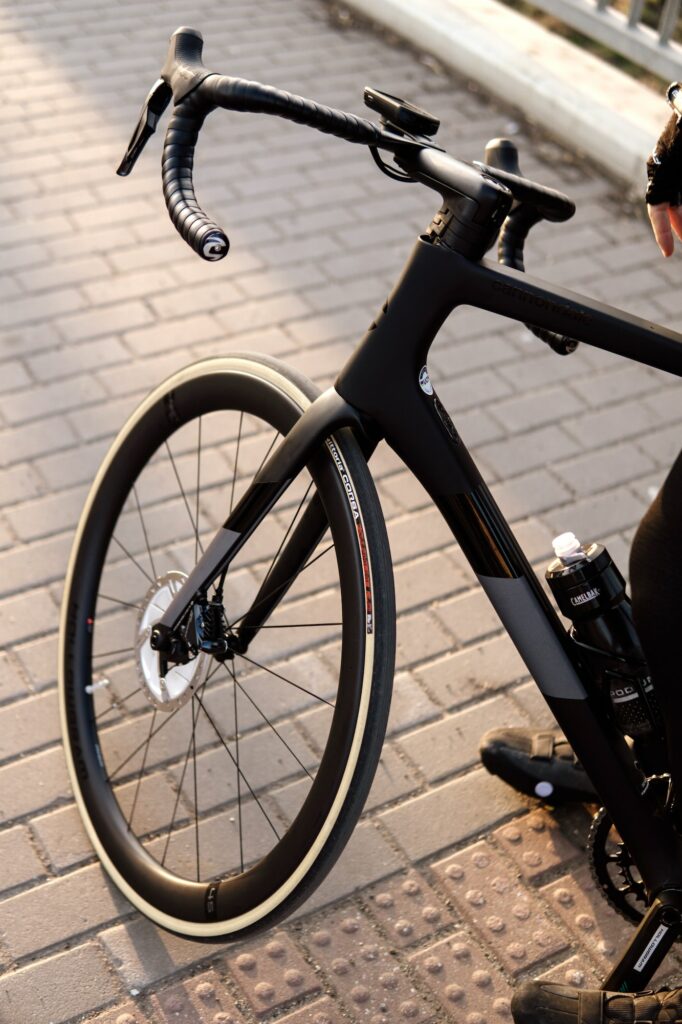 3. Back
The most aerodynamic option for mounting your water bottles is the location behind the seat. Various manufacturers offer a wide assortment of mounts and methods of securing a standard water bottle cage to your seat, so see what is available and learn what is right for you. The more innovative ones even have separate holders or attachments for your pump, CO² canister, or gels.
Using a rear-mounted cage takes lots of practice, so use it in training and go through the motions of reaching back, locating the bottle with your hand by feel, extracting the bottle from its cage, and returning it without taking your eyes off the road. It's not a motion that comes naturally when biking, and a race-day mount that has two bottles and your spares will get in the way when you jump on your bike at T1.
4. Pack
Another option worth exploring is actually carrying your water on you rather than on the bike. Popularly known as the Camelbak (for the brand that introduced packable hydration in the late '80s), quite a few competitive local triathletes swear this is the least complicated method of staying hydrated in the heat of battle.
It requires you to wear a backpack fitted with a hydration bladder and you drink through a long straw, which has a one way bite-valve on one end. The only thing you have to reach for in order to drink is the straw, which ingeniously spurts water into your mouth when you bite down on the valve and is conveniently located at the end of a clip on the pack's shoulder strap.
The trade-offs? Not all packs are comfortable in an aero tuck; some straps cause chafing; it's an extra load to bear; and not all packs are well-ventilated when worn—something you must consider in our equatorial climate.
So choose your weapons for the fight to stay hydrated on the bike. Talk to your fellow athletes to learn more about why they chose their particular method and what they discovered on the way to getting used to it. There are so many ways to take your water to go.