The Don't Rest Lux sports bra is designed with a knitting technology to give females the freedom to move with zero distraction
By Nicole Ganglani | Photos courtesy of Adidas
Let me start off this review with a confession: I have never invested in finding the right sports bra.
For someone who's been into sports and fitness since grade school, I've never spent enough time to figure out what sports bra suits me best and instead just went with whatever was available or given to me.
Because of this, it didn't occur to me how big of a difference a sports bra can make—the ones I've used in the past made me think of it as a super tight bra that prohibits my breasts from breathing. And feeling uncomfortable while working out is a huge no-no for me so I often just use bras that I feel are appropriate to exercise with.
However, this changed when I got to try out Adidas' latest Primeknit Lux bra—the first of its kind created with the brand's famous knitting technology. The bra is made of a soft and absorbent nylon yarn engineered to be the perfect fit while giving females freedom of movement. It's designed with a non-padded compression, a round neck, and a racerback design that manages the bounce, stretch, and strain movements of the breasts to provide support and comfort.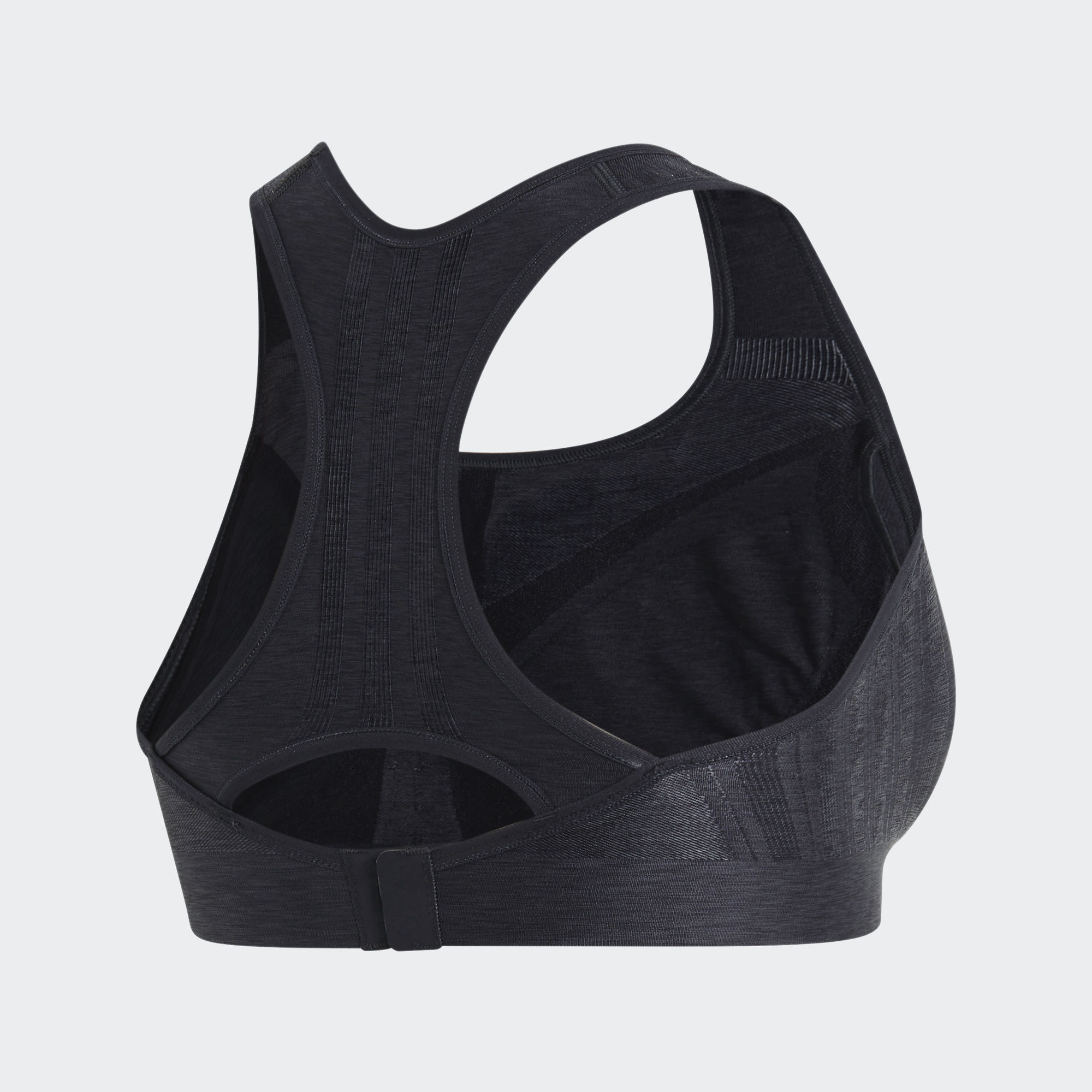 What stood out the most was the bra's round neck and racerback that made me feel comfortable throughout my 45-minute cardio workout. Putting on the bra was also a trouble-free process and I didn't feel the tightness I usually do when I wear a sports bra.
It felt like my chest was protected and that I could move with no restrictions whatsoever. I ran a few laps on the treadmill and felt no bounce or irritation; instead the bra provided the right support and stretch. In fact, it felt so cool and comfortable that I didn't mind wearing it while lifting weights.
The key factor behind the bra is the Primeknit knitting technology. Because of this, we get the exact amount of flexibility and support required for the breast. The breathable knit and absorbent nylon yarn are great for the skin, making the workout more pleasant. I would recommend this sports bra for running, cycling, yoga or Pilates where you sweat a lot and those that require you to move the upper body.
Along with the bra, Adidas also launched the complimentary Primeknit Lux tights. The high-rise waistband tights is also developed with the same technology and fabric construction that moves with the body to deliver support, ventilation, and comfort in targeted areas. Just like the Lux bra, the tights are designed to be soft and flexible.
So what did I learn after trying it out? I realized there are sports bras that are actually more comfortable than my usual go-tos.
The Don't Rest Primeknit Lux bra and Primeknit Lux tights are available for P3,500 and P4,500 respectively.