Rafael Cahilig did everything in his power to bounce back from a bad bout of rhabdomyolysis on the platform
Photos by Vito Angeles
It all started with what felt like routine cramping from a dehydrated body during a bench press attempt. Filipino powerlifter Rafael Cahilig figured he could power through what he thought were just his limits during a local meet in August 2021.
But the cramping wouldn't stop—from his legs, the pain shot up to his back then his arms, and finally to his chest. He couldn't move at all. His only choice was to get rushed to the hospital or else he would die right there on the platform.
The diagnosis was swift: It was rhabdomyolysis, the dreaded condition that all athletes never hope they'd get. For those who haven't encountered the term before, rhabdomyolysis (or rhabdo) is when the muscles become overexerted, releasing the protein myoglobin into the blood, where it goes to the kidney and potentially leads to kidney and other organ failure.
Cahilig, a big and strong lifter who works as a virtual assistant, was severely dehydrated due to a weight cut he had to do before the meet, and he was just never able to rehydrate for various reasons. It certainly didn't help that the weather was too warm and humid.
Because Cahilig was rushed to the hospital immediately, the only effects he sustained were severe spasms, damage to his muscles, and a numb lower back. His organs were healthy, which is how he was able to survive the incident. But he couldn't stand or walk for a month.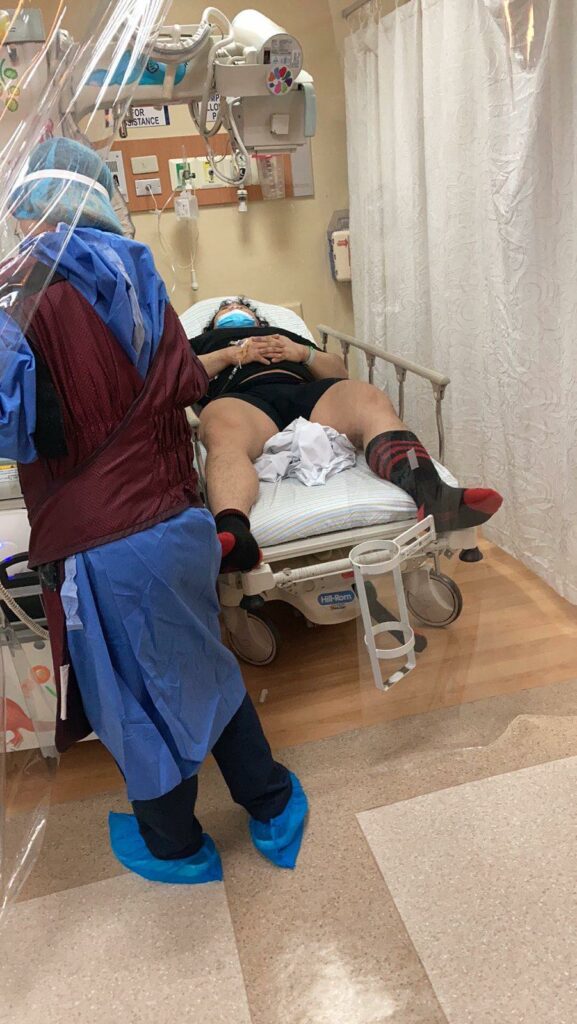 Fortunately, he was able to resume training after a few weeks. "It was depressing in the first few weeks but if I just kept on standing by and gave up, nothing would happen," says Cahilig. "I gave myself ample time to grieve in order to not be overwhelmed in forcing myself to go back to normal. It still comes and goes but it's up to me whether I let it take over or I overcome those moments. I have to fight through all adversity anytime I can, little by little."
He took the shot of losing his strength and conditioning and worked his way back up to competition level by doing what he could. "I just had to accept I was broken, but I also [had to] put my foot down [to remember] that I hadn't given up, and [that] better days will come," he says. 
Cahilig managed to do all that and get back on the platform after seven months this February. He nailed a 310 kilogram squat, which led the Powerlifting Association of the Philippines to formally endorse him for the 2022 IPF World Open Classic Powerlifting Championships in South Africa this June.
He won't be able to go due to a lack of financial support, but the turnaround from near-death experience to qualifying for a huge international meet is nothing short of astounding.
"I would like to thank my family that still supports me even though I know a little bit inside they wanna stop me, my girlfriend for taking care of me amid everything I've been through, my gym friends, especially the people that train in Zest Power Gym and the whole powerlifting community for lending a hand when I was in need. For the friends and colleagues who checked in on me at my lowest point, I would never forget it," says Cahilig.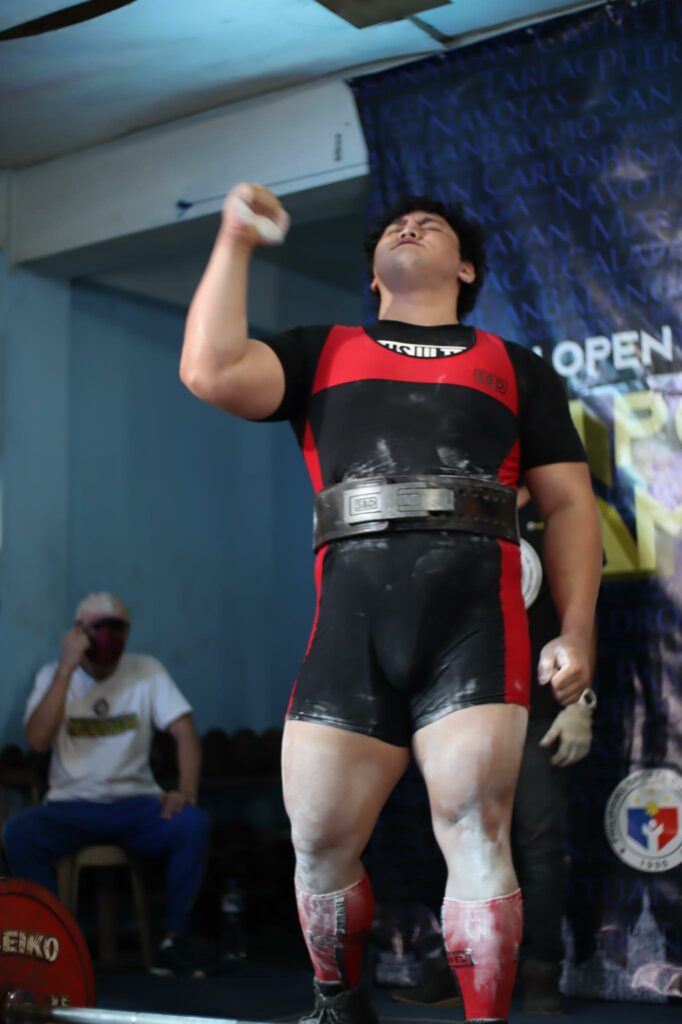 Cahilig leaves his story of almost dying as a tale of redemption, and proof that anyone can overcome any adversity through their own strength and, of course, proper support.
"Everyone who supported me when I was having trouble financially with my hospital bills got me thinking that I can't be scared because I got a whole community supporting me; no matter what happens, they trust me," he says.
"It also gave me a lot of mental toughness, thinking anything is possible through sheer hard work, no matter what the odds are and through all adversity. I will go beyond further with what I am capable of and still surpass my limits because I know a lot of people have my back and trust in me. I almost faced death once; the world doesn't scare me anymore.
"Surpass your limits, no matter what adversity the world throws at you. Keep on going. It will get better."