Fifty years on, legendary bowler Paeng Nepomuceno personifies the belief that athletes are made, not born
Photos by Artu Nepomuceno (lead) and from Paengbowling.com
Legendary bowler Paeng Nepomuceno is not the gifted athlete you think he is.
Sure, being a four-time Guinness World Records holder and having 133 titles to his name, it's reasonable to assume that perhaps the 65-year-old athlete was simply born for bowling. But as he revealed to Lifestyle Inquirer in an exclusive interview for his 50th year in the sport, that simply wasn't the case.
"The first lesson I learned was nobody is born to be a champion," says Nepomuceno. "My score then was 63." 
Like many beginners, Nepomuceno struggled with bowling after first discovering it at the age of 12 when he was intrigued by its team dynamics. Few would probably remember that Nepomuceno first came from golf—a stark and solitary contrast—and that he spent plenty of time after school in La Salle Greenhills, honing his form, holds, spins, throws, and hooks at a nearby bowling alley called Coronado Lanes to be able to deliver strike after strike—seemingly at will.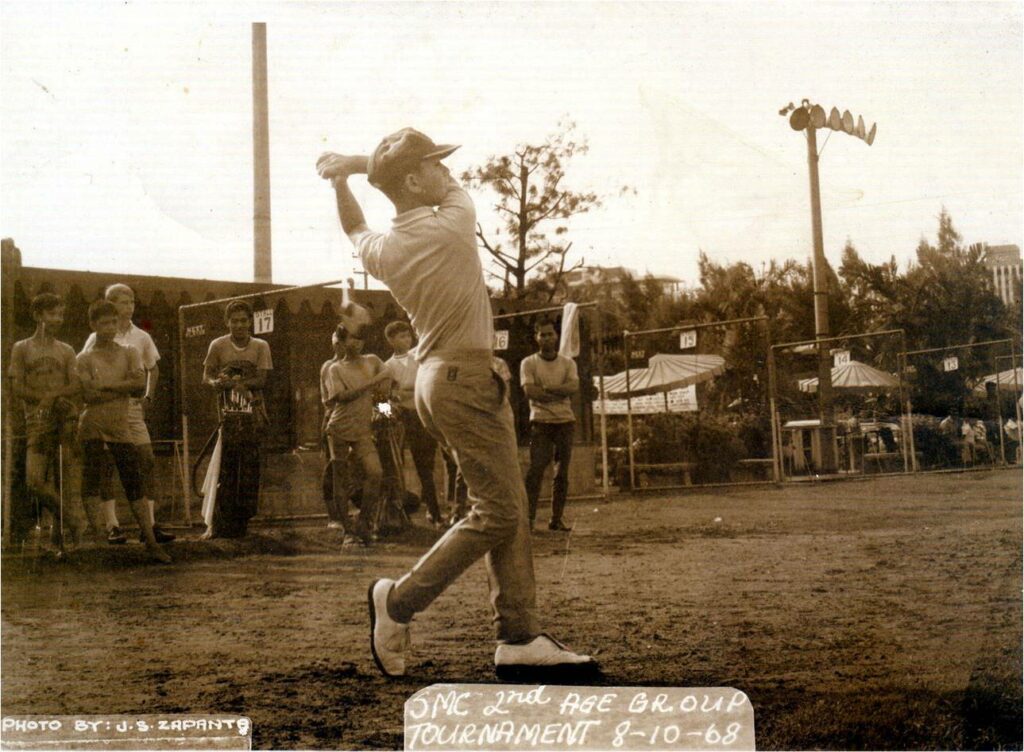 Sacrifices can strike you (in a good way)
Soon enough, success seemed to be in the cards for Nepomuceno as he consistently got better and better at his craft. In a personal display of his own talent, he managed to be the best at his own local bowling alley within the span of a year. This meteoric pace would soon characterize his young career as he would find himself climbing up the ranks at an unprecedented rate.
That said, with each and every tournament, sacrifices needed to be made. He did not waltz into every game and dominate without breaking a sweat. Preparations were intense. Training was tough. And a certain amount of self-discipline was necessary to be able to peak at the right moment.
One of the things Nepomuceno had to avoid was partying during weekends. "Maraming bawal because bowling is a game of feel where you have to be in tip-top shape when you compete. You cannot commit mistakes."
Alongside practicing restraint from youthful impulses was his father's demand to perform well in school as a prerequisite to bowl. In short, Nepomuceno had to do away with some simple pleasures to be both successful in sports and academics. As he's currently "enjoying life now," this staunch dedication (and the sacrifices he's made) proved to be worthwhile for the sake of greatness. 
The journey to the top isn't lonely
But for as talented as Nepomuceno is, his success is not self-earned. Nor is it a lonely road. He owes a lot to his father Angel who believed in him as he emerged and showed signs that he could be a sublime bowler in the future.
"When he knew that I had a future in bowling, he started reading books and coaching me. He was my coach in every tournament that I have won, and he was there during all the World Cups. So I attribute it to him."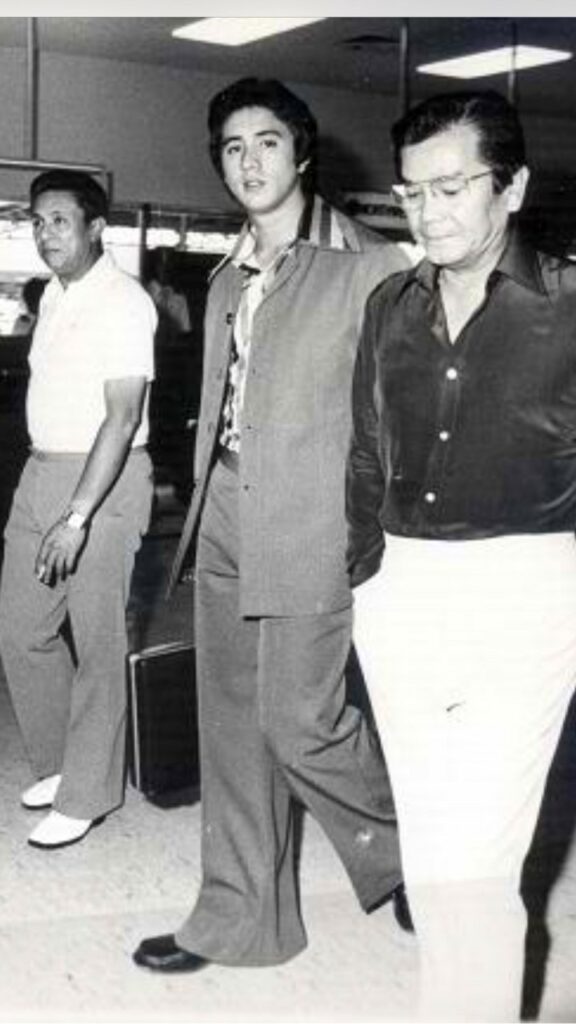 Aside from family support, Nepomuceno also applied strategies that aided him in local and international tourneys. He gives special credit to his mental fortitude.
"In sports, there are two things that are going on: the actual game and what's going on up here," says Nepomuceno, pointing to his head. "I believe that if there are two athletes of the same skill, the one with the better mental game, the one that does not get distracted or does not get nervous easily is the better athlete." 
With a heavy emphasis on the cerebral aspects of bowling, Nepomuceno goes into every match prepared to deal with whatever comes his way. He does not head into it fully reliant on his gifts, rather he visualizes a game plan to execute. "You do not just simply go there and play. No. You have to make some mental notes on how you will play your game for that day."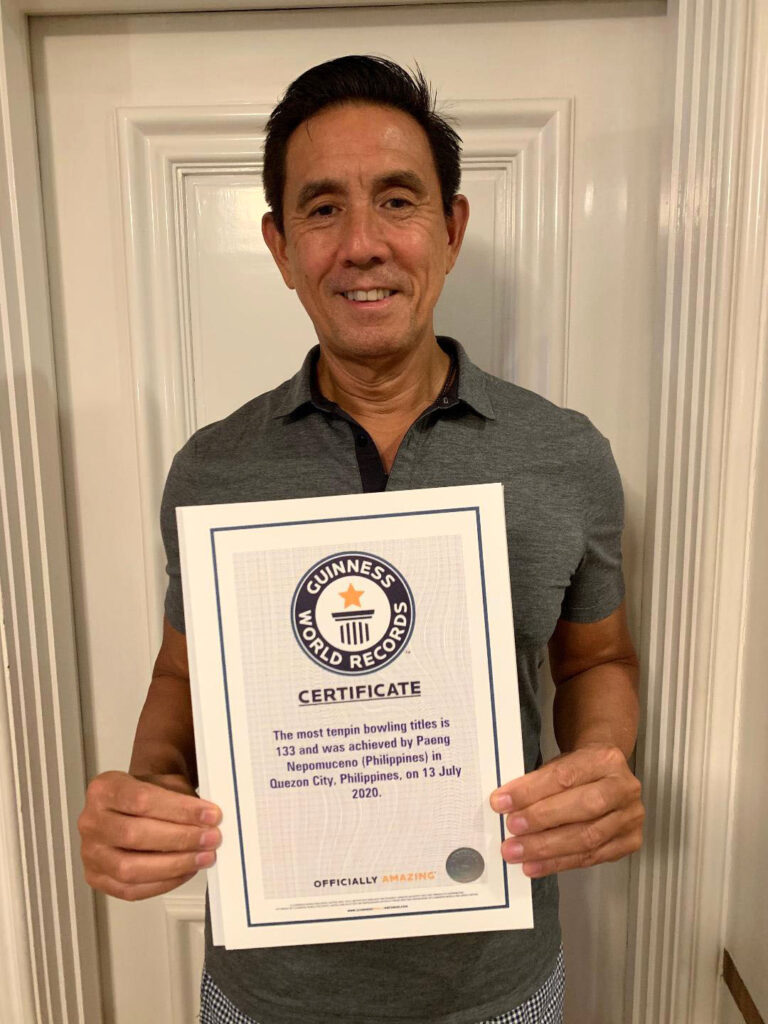 Ultimately, these have also allowed Nepomuceno to learn how to handle defeats. He believes in picking up lessons from mistakes and doing better after a loss. 
Case in point: After finishing second to then rookie Peter Ljung during the 1986 World Cup in Copenhagen, he admitted that parts of his game needed work. But despite the disappointments, "I always look at it as a lesson on what I need to work on if I don't win. That's normal in sports, you win some, you lose some, it's just a matter of whether or not you have the will to continue and work on it and perfect your fundamentals."
Bowled over by a champion's mindset
"I wanted to be the best among the youth in the Philippines. When I did that at 15, my next goal was to be the best among adults, which I did at 17. My next goal was to be an Asian champion, which I did, then a World Cup Champion, all in a span of five months in 1976 when I was 19."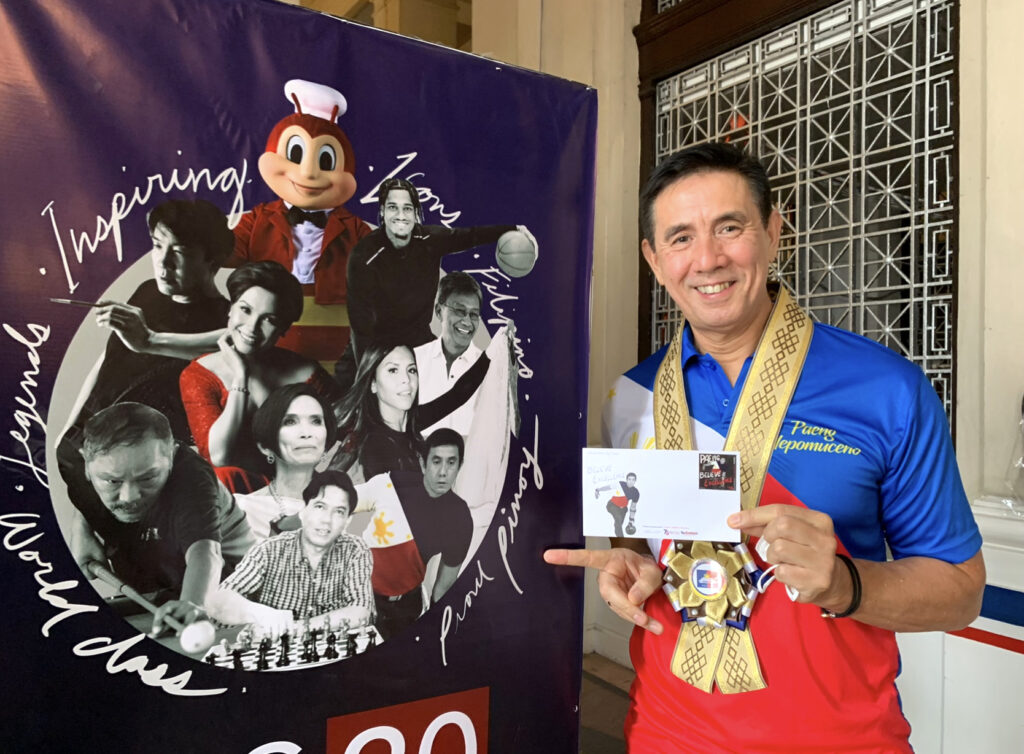 There are not many, if any, that can say that. Nepomuceno is undoubtedly one of the best athletes in sports. But behind all the experience and achievements is a person who identified his talents, nurtured them, and gave it his all to reach where he is right now. 
Learning from him may not mean breaking world records and bagging multiple trophies, but these nuggets of wisdom, of humble beginnings, of sacrifices, and of the things we carry with us to the top, are lessons we can bring to our own battles and be champions in our own right.
Read the full story on LIFESTYLE.INQ