We bet you didn't realize that a kayak can play an important role in pushing sustainable ecotourism and adventure sport in the Philippines
Kayak Philippines is inviting anyone interested to participate in its two-day event called Paddlefest 2022 on October 22 to 23, 2022 at Doña Nena Family Beach Resort in Laiya, San Juan, Batangas. This event is open to both beginners and experienced kayakers and is organized in coordination with the Department of Tourism.
The first day will consist of an introduction to kayaking including an overview of the different types of kayaks and basic paddling instruction for both sit-on and sit-in kayaks, followed by a short paddling trip of about five kilometers. Later, there will be short talks on various topics and opportunities for more instruction and demos, fun games, and a camaraderie night.
The second day will be a longer coastal paddling trip in the morning of about 10 kilometers. It will definitely be two days of learning, exploration, and adventure in an eco-friendly activity.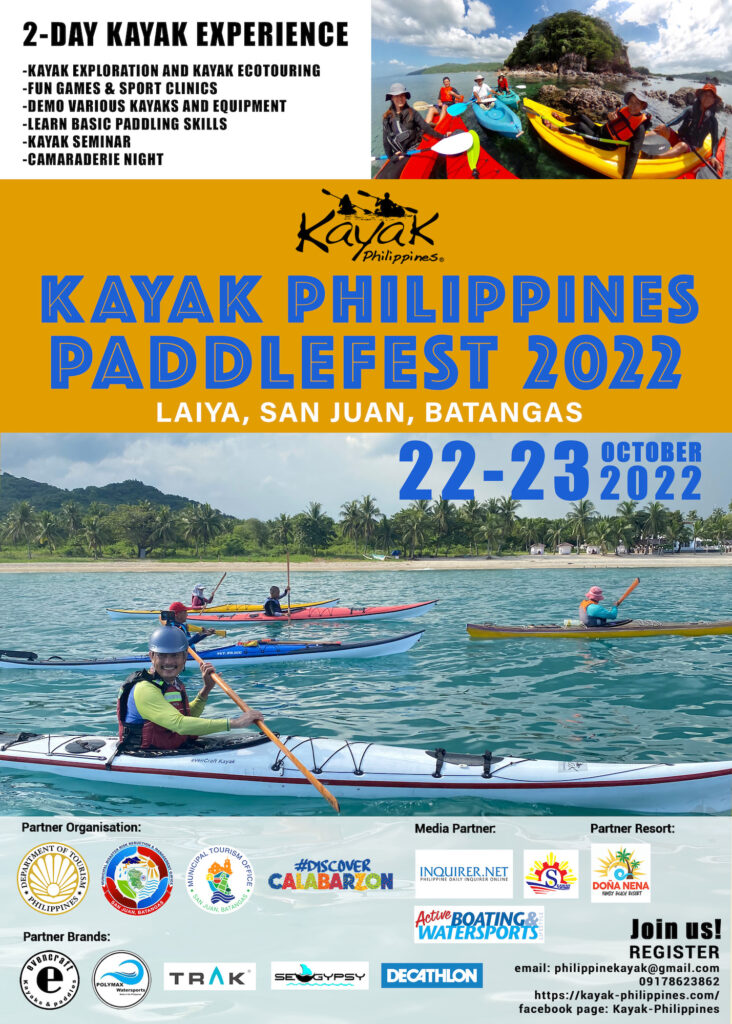 Participants are welcome to bring their own kayaks and equipment. For those without kayaks, sit-on and sit-in kayaks are available for rent. Due to limited availability, reservation is required at the time of registration.
Kayak Philippines' goal is to promote kayaking as a sport as well as develop the local community of paddlers and spirit of camaraderie. With the global trend towards natural, sporty, and healthy lifestyles, Kayak Philippines believes that environment-friendly kayaking has an important role to play in the development of sustainable ecotourism and adventure sport in the country.
Traditionally, the group has run kayak races and marathons, as the predecessor organization, Philippine Kayaking Association. This time around, they decided to have a more leisurely and non-competitive activity to enjoy more relaxed paddling and attract more kayak owners and enthusiasts.
This is a great opportunity to meet and paddle with other members of the kayaking community. The team hopes they can do this annually.
For more details about the event, contact them via:
Email: [email protected]
Numbers: 0917-862-3862 / 02-7959-3054
Website: https://kayak-philippines.com/paddlefest-2022
Facebook: Kayak Philippines