Five bags that will make traveling lighter and safer for you and your partner
An ideal travel bag is one that is durable, convenient, and of course never goes out of style. These are the bags you want to invest in, especially if you and your partner are constantly traveling. If you are looking for stylish, functional, and travel-friendly bags, here are our five favorites.
Pacsafe Venturesafe, P7,290 (25L in red)
If you're that couple who likes to get around the city and explore or even go on hikes, the Pacsafe VentureSafe backpack will carry all your essentials securely. It's equipped with anti-theft technology and comes with an internal padded 15-inch laptop compartment. Not only does it have an RFID blocking pocket but it's also cut-resistant, keeping your travels worry-free.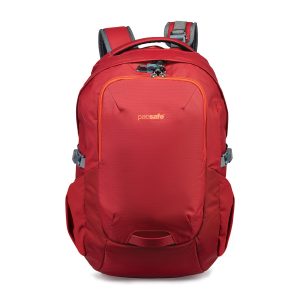 CabinZero Classics, P3,690 (Classic 44L cabin bag in Jaipur Pink)
Have you ever lost something and wished you had a device to track it down? That's the special feature this Cabinzero bag offers. It comes with a built-in lost and found tag that lets you trace your bag in case it gets lost or stolen. Another feature we love is that it also follows most airline hand carry specifications. Not to mention that it comes in hot pink and red, making for appropriate statements on the go.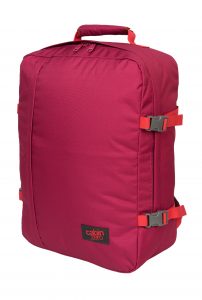 Osprey Fairview Series, P7,990
The Osprey Fairview Series is the ideal travel bag if you and your significant other are fast-moving travelers. It's made of durable fabrics that offer added protection, a compact size carry-on compliance that fits in most flights, lockable sliders that keep each gear and compartment secure, dual front compression straps that slim down the pack, and a padded laptop and tablet sleeve to keep electronics and valuables secure.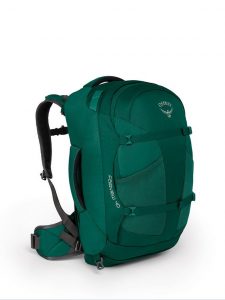 U Element Switch Tech, P2,990
From a messenger bag to a backpack real quick, the U Element Switch Tech bag is a versatile two-in-one bag that is great for everyday use and those who see their daily work commutes as an adventure in and of itself. It's the ideal work bag that can fit and organize the following gadgets: a 15-inch laptop, a 10-inch tablet, a phone, and a power bank.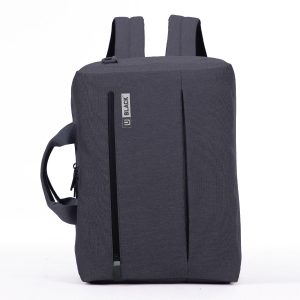 Travelon Anti-Theft bag, P4,173
The Travelon Anti-Theft bag is made out of cut-proof straps and locking zippers. But the best part is that it's constructed to be slash-proof. It's the best option to bring when you're going to be exploring possibly sketchy areas as it has lock-down carabiners, an RFID blocking feature, and a flashlight to ensure belongings are secure and easy to find.