How does notable fashion designer and triathlete Dennis Lustico start his day?
Photos by Ronan Capili
The work of a fashion designer is tough. Not only is it physically demanding, but it's also mentally taxing. However, being one of the most sought-after designers in the industry, how Dennis Lustico still finds time to train for triathlon is astounding.
What time do you wake up during an early morning training day?
I usually wake up between 4 to 4:30 in the morning. I am a fast "waker." I don't use an alarm except when I need to wake up at 3 a.m. whenever I bring my mom to the airport.
Do you have some sort of habit you automatically do right after waking up to jumpstart your day?
I'm doing this ritual that I was able to program into my morning routine during the course of my training: prepare a quick breakfast, prepare a protein shake, fix my gym or swim bag (depends on what the day's training will be) while watching news, wash and brush, walk the dog, then off I go.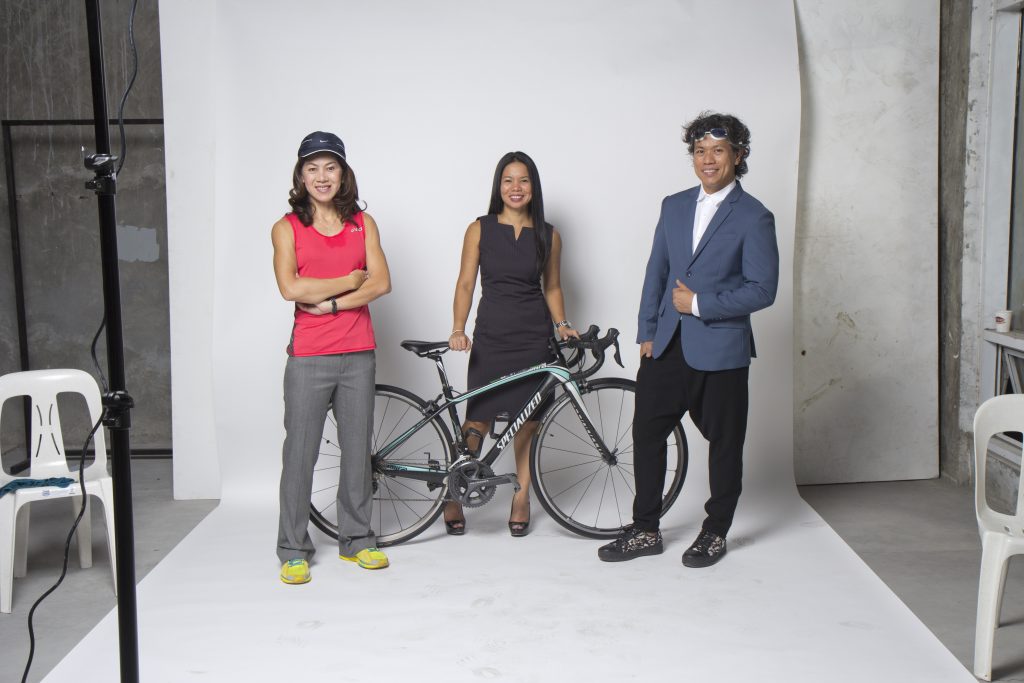 What necessary food or supplements do you usually take before or during training in order to sustain your energy?
Either one of the following: a peanut butter/banana sandwich, muesli, or granola in soy milk. When pressed for time, a banana will do. I have learned to bring with me some boiled camote (sweet potato) as my snack wherever I go. Buko juice is also a staple in my ref.
As a designer, what kind of sportswear do you prefer? Are you particular with the design rather than comfort and functionality?
Comfort is necessary in sports. Otherwise, you die! In this area, color, design, and proportion may come in second. However, I do not sacrifice proportion. Somehow, there is always a piece that is perfectly done.
What is your early morning training routine like and where are your usual training grounds?
Tuesdays and Thursdays at 6:30 a.m. are my swim training sessions with coach Noy Basa at Makati Sports Club. Wednesdays and Fridays at 6 a.m. are my bike and run training with coach Kaye Lopez either at MOA or University of Makati track field.  Saturdays, I am either at Fitness First in RCBC for lightweight lifting/stretching or at Makati Aqua Sports Arena for my own swim. Sunday is Nuvali day for long rides. Mondays, I take either a rest or still head to the gym.
After training, what is your recovery breakfast like?
I would always have my protein shake after every training but I do look forward to my comfort breakfast, which is a toss between fried corned beef with sunny side up eggs or fried strips of sun dried pusit from Samar with scrambled eggs and sardines. If I still feel deprived, I would rush to a Japanese restaurant for lunch and dinner.