Easy and healthy ways to make toast more exciting
Recipes by Kimberly Hung | Photos by Javier Lobregat
In times of morning rush or even laziness, there's no better way to fuel for the day than with toast. Of all the breakfast staples, it's the easiest way to eat—just smear some spread here, top it with butter there. But if you have extra time to upgrade your daily toast, take a look at these nutritious and filling toast toppings courtesy of dietitian Kimberly Hun for inspiration. It's astounding how a little more time can yield more fruitful, even pretty, results.
Chicken Pesto Toast
Serves 3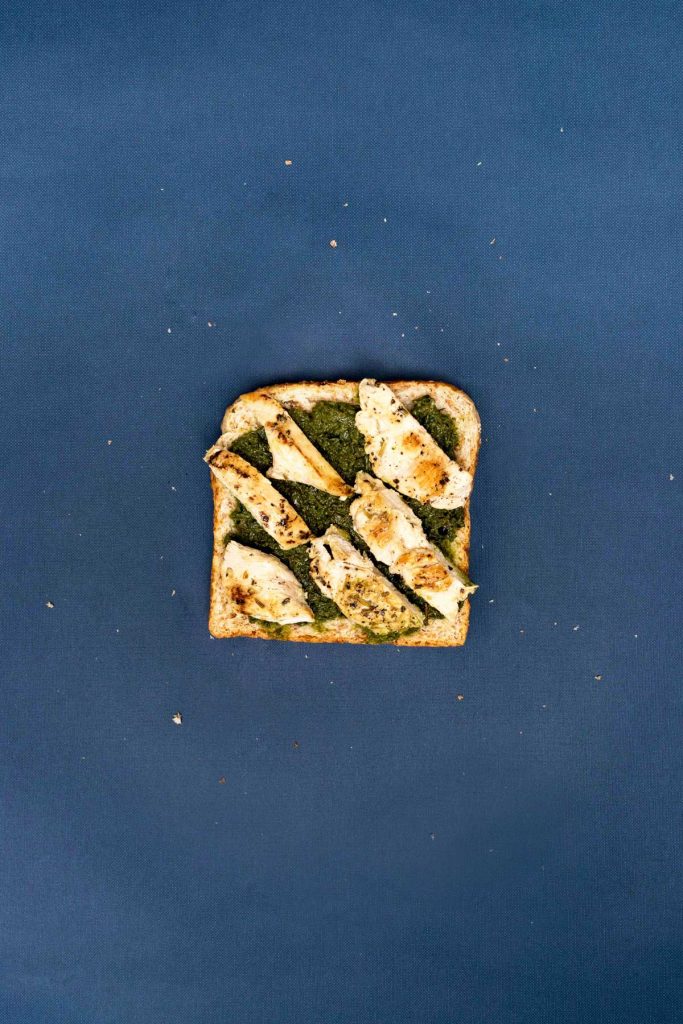 Ingredients:
½ piece of chicken breast, butterfly fillet
3 teaspoons of garlic powder
1 cup of basil leaves
4 cloves of garlic minced
1 tablespoon of olive oil
1 tablespoon of pine nuts
Salt and pepper, to taste
Directions:
Mix chicken, garlic powder, salt and pepper in a bowl

Grill or roast chicken until done. Set aside.

On a pan, roast the pine nuts until light brown color and set aside.

On the same pan, sauté garlic onion until fragrant. Put in half of the basil leaves. Cook until the leaves are tender.

In a blender, mix in roasted pine nuts, and the remaining raw and sautéed basil.

Scoop a little pesto and spread it onto toasted. Top with chicken.
Chicken, Zucchini, Cheese
Serves 3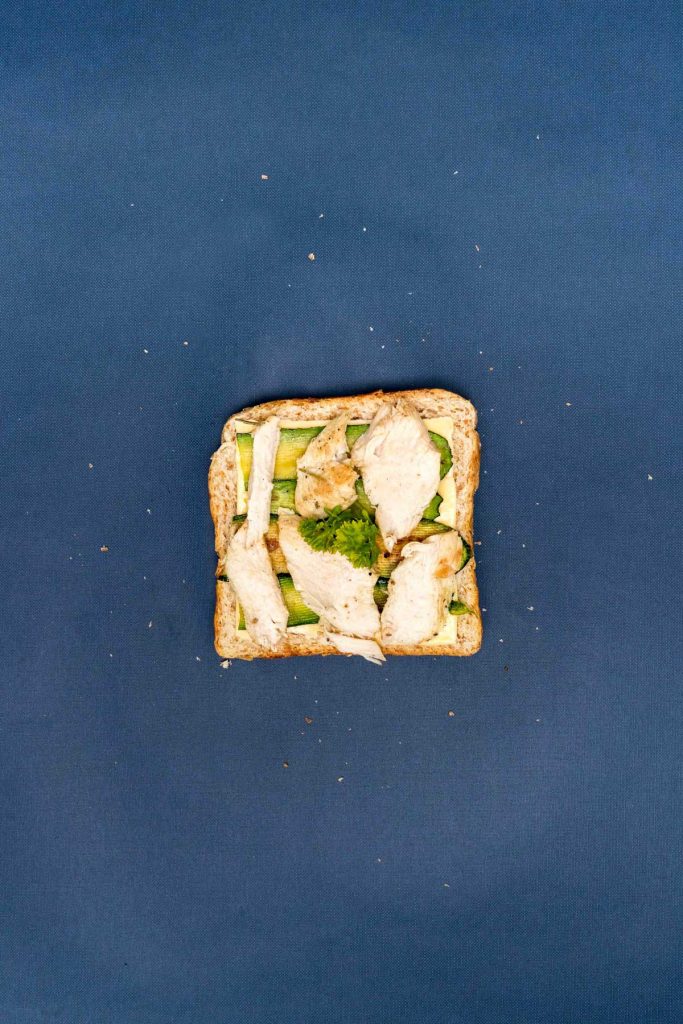 I always use yogurt as a substitute for mayonnaise because it has carbs and protein unlike mayo, which is pure fat. The problem with yogurt is mas mabilis siya masira. I prefer plain yogurt because Greek can be maasim.
Ingredients:
2 heads of garlic, crushed
½ cup of yogurt
¼ piece of lemon
½ piece of chicken breast, butterfly fillet
A sprig of rosemary
1 zucchini
Directions:
Marinate chicken with lemon, rosemary, salt and pepper for 10 minutes.

While waiting, use a peeler to cut the zucchini into thin slices.

Grill zucchini until tender. Set aside.

Using the same griller, grill chicken. Set aside.

Assemble your toast.
Salmon Herb
Serves 2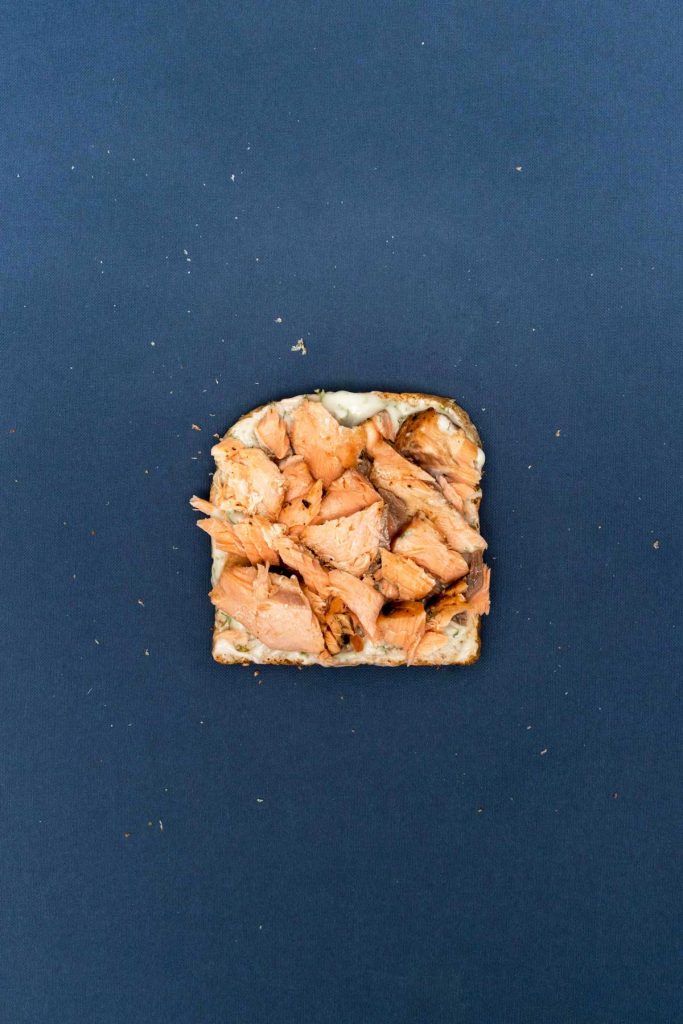 Salmon is rich in omega-3 but the problem is you can't offer it to pregnant women. Iniiwasan kasi natin ang mercury poisoning
Ingredients:
½ salmon steak of salmon belly
4 teaspoons of fresh dill, finely chopped
½ cup of yogurt
Salt and pepper to taste
Directions:
Rub salmon with a teaspoon of dill and salt and pepper.

Grill or bake the salmon. Using a fork, flake the salmon.

In a bowl, mix in yogurt and dill.

Assemble your toast.
Sardines, Tomato, and Aioli
Serves 2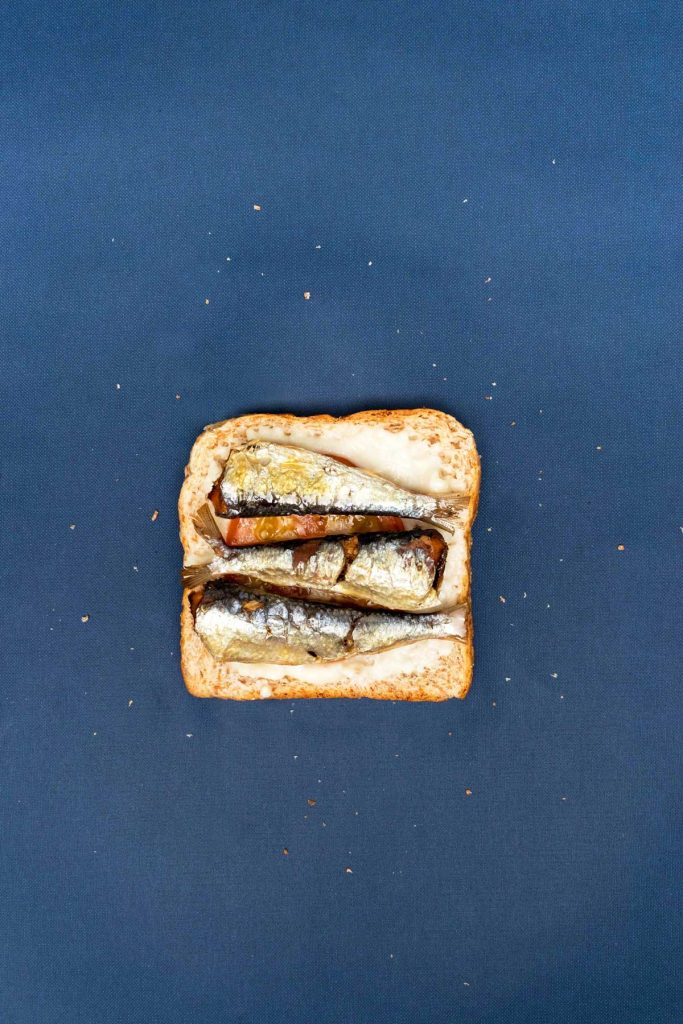 Ingredients:
1 bottle of Spanish sardines, drained
1 piece Alicante tomatoes, rondelle cut
½ cup of yogurt
4 cloves of garlic, sliced into half horizontally
1 cup of water
Directions:
In a pot, simmer the garlic until tender.

Drain water.

Put the garlic and yogurt into a blender.

Blend until smooth

Assemble Spanish sardines, tomato, and aioli on a toast.
Tuna Yogurt
Serves 5
Ingredients:
½ cup of yogurt
1 cup of tuna in water, drained
2 pieces of light cheese triangles
1 medium onion, bruniose
1 piece small carrots, bruniose
2 teaspoons of hot sauce
Salt and pepper to taste
Directions:
Sauté onion until clear. Add tuna and carrots.

Let the tuna mixture cool.

Add yogurt, cheese slices, salt, pepper, and hot sauce into the tuna. Then serve.
Subscribe to our newsletter to receive the latest sports news and active lifestyle and fitness features you need