Like running with pillows on your feet
Photos courtesy of Nike
We're halfway to 2017 when so many trends have come and gone—and some have stayed for the time being—and even though I already own two pairs with the same fabric, I still don't understand Flyknit.
It's light, breezy, and comfortable, but it's not my preferred sneaker material. There's still something to be said about rubber and leather despite the Big Two footwear brands' shift towards knit running shoes. In my mind, these are what runners are supposed to look and feel like.
While their shoes are sometimes a mouthful to say, I quickly learn that the Nike Free RN Motion Flyknit 2 in particular is minimalist and elegant. It wasn't like any of Nike's previous Free (and Flyknit) editions or any of their runner drops for that matter. The shoe, with two Velcro straps crossing over each other to secure it over the foot and its high-cut ankle support, looks like a smaller, lighter version of the LeBron Soldier X.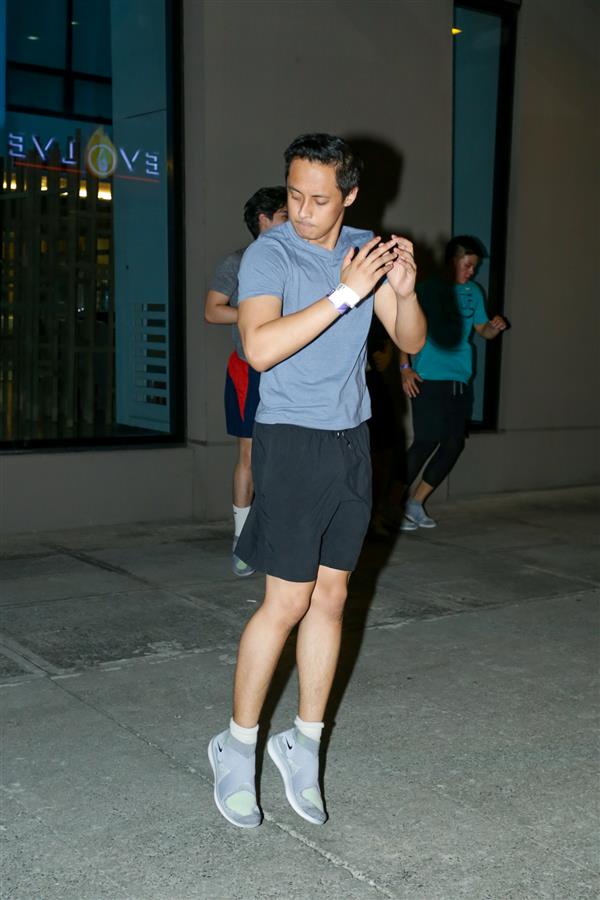 It's the first thing I mentioned to Pat Reyes, Nike Philippines' marketing head, when he said hi and agreed that it's what made this particular variant awesome. It's safe to say that this was the first salvo that hit my Great Wall of Footwear.
But the real X factor of the Motion Flyknit 2 is immediately apparent when you first put it on: Even when it's super snug and you still have to break it in, it hugs your foot like your best pair of socks.
And I don't just mean they're tight on the foot—the insides actually feel like soft cushions and the trademark Free sole means my feet weren't as dead as they normally would be after a run. I felt like I could run forever in the Motion Flyknit 2. 
The only "flaw" I could see is that the design makes it look too casual. A friend described it as a sock with duct tape (in reference to the straps, which were gray on top of the gray base), and while I dug it, I couldn't help but agree.
Despite the design slip, I would recommend the Motion Flyknit 2 to just about anyone who runs. Although I can't say for sure whether the Flyknit would be ideal for races, it makes grueling pavement-pounding more bearable. It's like running with a pillow on your feet—it doesn't make a lot of sense when you hear it, but you'll get what I mean when you experience it for yourself.
The Nike Free RN Motion Flyknit 2 is available at select Nike stores for P 7,645.