Pace Prehab and Recovery's Francis Diano breaks down the steps you need to beat your own personal record
Illustrations by Alysse Asilo
For any competitive runner, shaving a few minutes—or even seconds—off your time is easier said than done. Whether you're a marathoner or a middle-distance racer, a six-week program is the ideal length of time for your body to maximize the effects of training, concentrating on the specific muscle groups you need to increase speed. Following a consistent schedule of running four times a week and doing daily drills are key to not only achieving your goal, but significantly reducing the risk of injury. Here's your plan of attack to beat your biggest competition: yourself.
Six weeks before: Base building
Focus: Increase hip and core stability
Drill: Running Man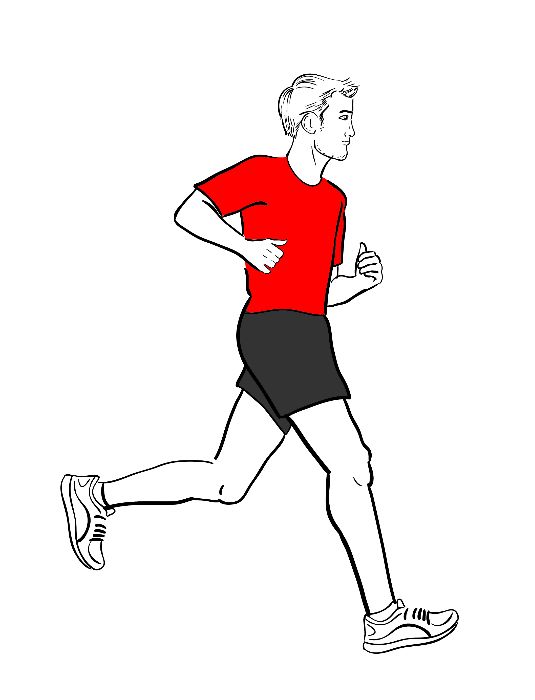 Stand with one leg firmly planted on the ground, the other leg on a 90-degree angle. Match with opposing arm swing as if you were running. Hold this position for five seconds and while maintaining an upright posture, slowly extend the flexed leg backwards as if pushing off. Do 10 reps and two sets daily.
Four weeks before: Challenge your pace
Focus: Improve your stress tolerance
Drill: Fartleks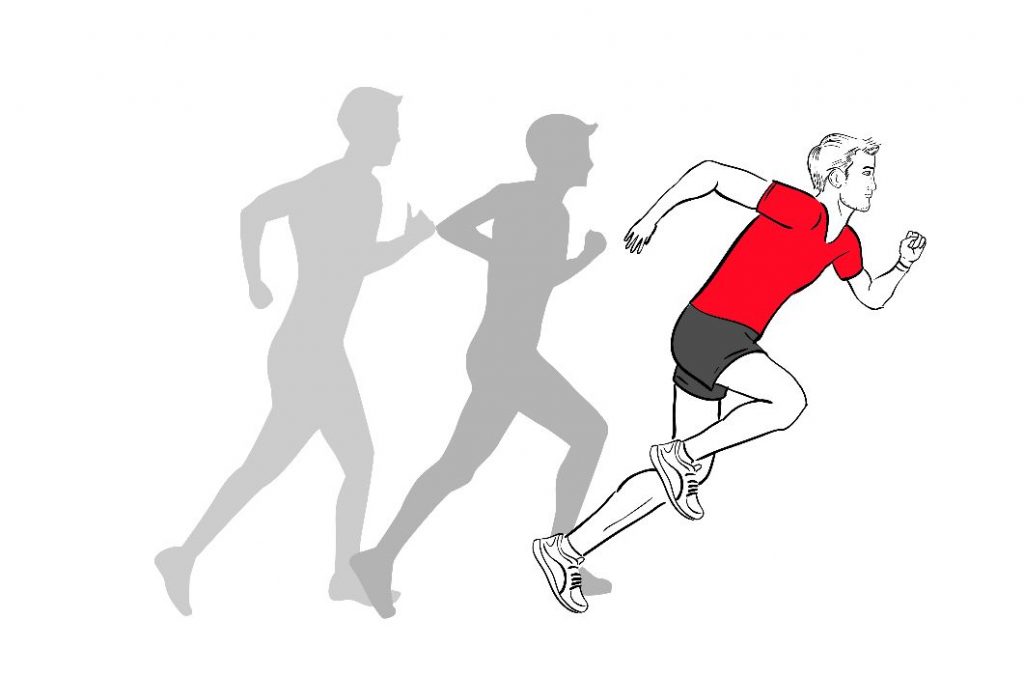 A Swedish term that translates to "speed play," this drill will help push your threshold. When on a training run, select a visual target in the near distance, (like a lamp post or sign) and launch toward it at a speed beyond your comfort zone. Once you pass your target, slow down to your regular speed to recover for 30 seconds before finding a new target. Repeating the process 10 times.
Two weeks before: Fine-tune your form
Focus: Maximize your arm swing and stride angle
Drill: High Knees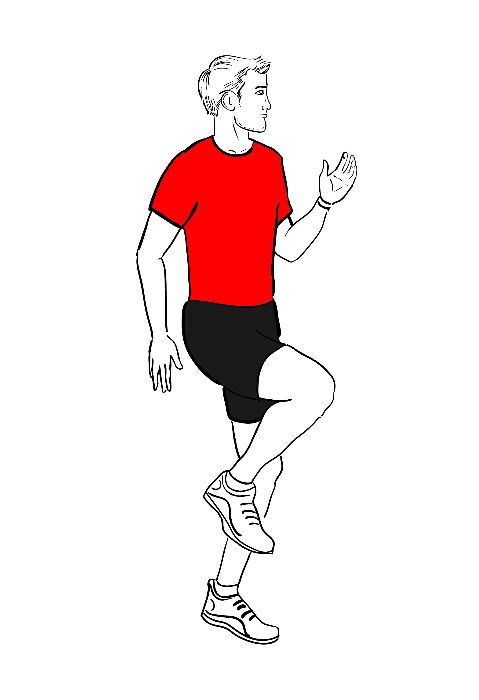 Run in place with your back straight. Bring your knees to a 90-degree angle, swinging your arms to reciprocate. Slowly build a rhythm and progressively increase in speed. This trains the hip flexors, extensors (the muscles in charge of extending your legs), core, and arms to work together. The co-contraction of the four muscle groups will give you a more stable and efficient ride. Do eight 30-second reps daily.
Race week: Recovery
Focus: Allow your muscles to rest while maintaining fitness level
Drill: Running Man and High Knees
As you approach the race, try not to introduce new workouts to your routine. Because you have a specific goal, keep the scope of activities that you do to a minimum. Repetition is more important than variety in order to form motor patterns that will make each stride feel more natural come race day.
Sample periodized training schedule:
| | | | | | | | |
| --- | --- | --- | --- | --- | --- | --- | --- |
| Week | M | T | W | TH | F | S | SUN |
| 1 | 3K | Recover | 3K | Recover | 3K | 5K | Recover |
| 2 | 3K | Recover | 3K | Recover | 3K | 5K | Recover |
| 3 | 5K | Recover | 5K | Recover | 5K | 7K | Recover |
| 4 | 5K | Recover | 5K | Recover | 5K | 7K | Recover |
| 5 | 6K | Recover | 6K | Recover | 6K | 8K | Recover |
| 6 | 3K | Recover | 3K | Recover | 3K | Race | Recover |