Casual isn't really a bad thing for exercise
Photos courtesy of EON
When it comes to traditional sportswear, you can't wear it casually without looking either like you just came from the gym or about to go to the gym.
Lately, I've been working out more often than usual and I've always appreciated good clothing I could put on wherever I was going. The challenge is always finding exactly what I'm looking for—with a decent price tag. The best brands are usually pretty exorbitant. Sometimes rightfully so, but ordinary athletes can only go so far at times.
If there's any brand that's been busting its butts to come up with the-best-of-both-worlds apparel, it's Uniqlo. Their Uniqlo Sport line is the latest attempt at stylish and functional sportswear you could wear wherever you want.
"Uniqlo takes pride in making comfortable clothes that improve the way Filipinos live, and this philosophy also applies to our activewear," says Katsumi Kubota, chief operating officer, Uniqlo Philippines.
To show they weren't messing around, Uniqlo took us to test-drive the new pieces.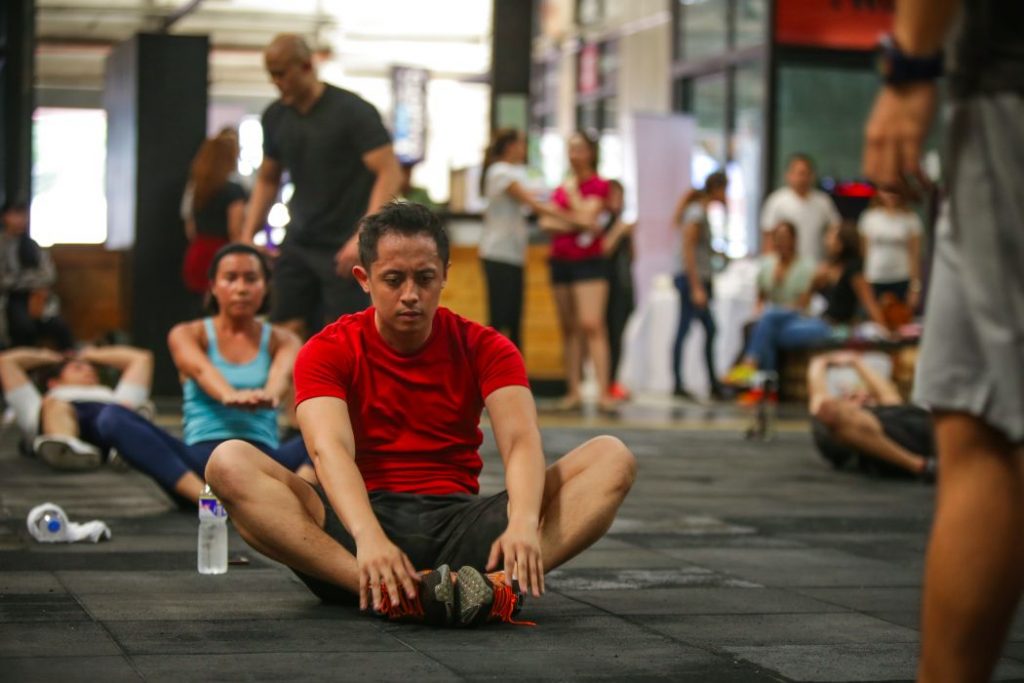 The first workout I did was a bootcamp-style bodyweight circuit session at Primal Ape, wearing a red crew neck DRY-EX t-shirt and a pair of DRY-EX shorts with a subtle camo print. The whole outfit, especially the shorts, doesn't immediately look like workout clothes. The shirt looks ordinary until you put in on and feel the breezy fabric, which Uniqlo boasts "draws heat away" from the shoulders and sides, parts of the body that generate a lot of sweat.
The conditions at Primal Ape were perfect: a non-air-conditioned warehouse around noon at the beginning of summer, doing a workout that required a lot of constant aerobic body movement. Normally, my clothes would be drenched, but I was pleasantly surprised to find out that in this case, the DRY-EX shirt performed as advertised. Score one point for Japan.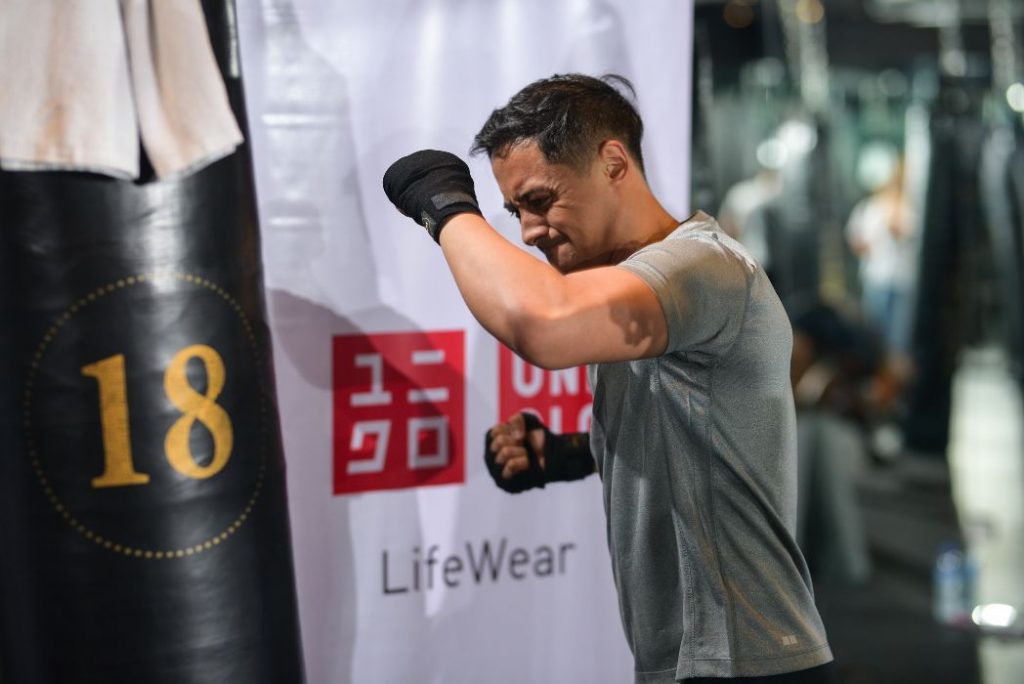 The second workout was a group boxing session at Flyweight, the studio that fashions a workout based on punches and movements. The intensity of the activity was the same but the conditions were different. It's still possible to sweat your butt off even when the room is freezing as long as you move enough, so perhaps the test was whether it would keep my body from heating up.
The DRY-EX crew neck and shorts—this time, a solid gray shirt and black shorts—were called on again to do what they do best and, like the first time, they did enough to stave off heat and absorb sweat. The latest Uniqlo Sport collection is worth investing a few pieces in. Casual isn't really a bad thing for exercise.