Going gluten-free? Let's get straight to the concept of giving up gluten
Photos by Jannis Brandy and Kate Remmer/Unsplash
Do you think ordering a plate of gluten-free pasta is the best decision you could ever make?
Choosing where and what to eat these days is infinitely more complicated with all the available options. We can have sugar-free iced tea, organic eggs, or a free-range chicken dish. While these may be great choices, they may not necessarily be the right ones for you. Take gluten, for example.
Some of us have decided to strike this protein found in wheat and grains such as rye and barley from our diet. It may be "hip to go gluten-free," says former Harvard Health editor Holly Strawbridge because people have attested to losing weight, feeling an energy boost and healthier in general. But in her article "Going gluten-free just because? Here's what you need to know," she learns from Dr. Daniel Leffler, director of clinical research at the Celiac Center at Beth Israel Deaconess Medical Center in Boston, that "this doesn't make much sense."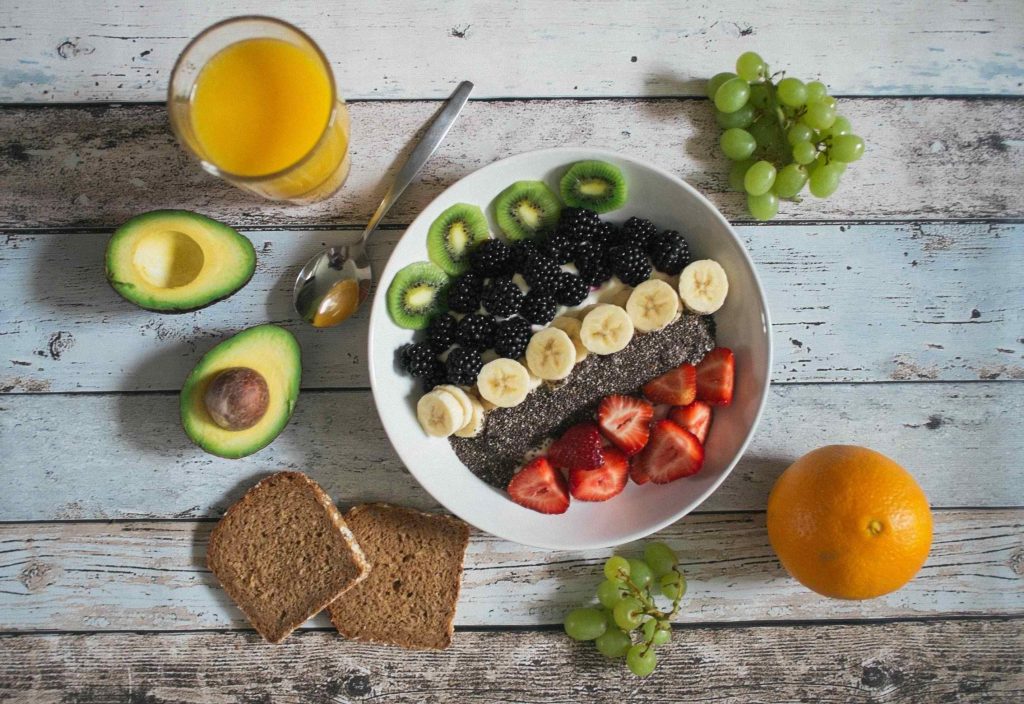 According to Leffler, those "who are sensitive to gluten may feel better but a larger portion will derive no significant benefit from the practice." Unless your doctor has confirmed that you are gluten-sensitive or have celiac disease (unable to tolerate gluten as it damages the lining of your small intestine), going gluten-free can mean causing "nutritional deficiencies" to your body, Strawbridge maintains.
In June 2017, The New York Times reported a study confirming that one in 140 Americans have celiac disease. In the article Who Really Needs to Be Gluten-Free, Jane Brody reveals that some people may not even be aware that they have the disease as the "disorder can induce a host of vague and often confusing symptoms" that includes "abdominal pain, chronic diarrhea, or constipation, unexplained weight loss, discolored tooth enamel, bone loss, and fractures."
If someone avoids gluten, they may not know that they have celiac disease as consuming the protein (along with a blood test) is needed to determine if they should avoid gluten or not.
Brody found out from Mayo Clinic's Dr. Joseph Murray, an international expert on celiac disease, that a "gluten-free diet is not necessarily a healthy diet," explaining that people with the disorder who go without gluten gain weight because their bodies do not absorb the nutrients correctly. This may put a patient at risk of heart disease and Type 2 diabetes.
He recommends screening for the disorder, especially for persons with Type 1 diabetes, anemia, premature osteoporosis or those with chronic bloating, headaches, fatigue, or mouth ulcers—all possible signs of the disease. The article also lists persons who feel "tingling or numbness in the arms and legs, thyroid disease, rheumatoid arthritis, and Sjogren's syndrome" to have themselves checked for the autoimmune problem.
As always, it's best to consult with a dietitian before subscribing to a gluten-free diet. Limiting yourself to certain foods is a change that carries the risk of not getting enough nutrients. 
Where to go for gluten-free eats?
The Wholesome Table
Corner Tree Café
This place proudly calls itself as the "home of comfort vegetarian food in Manila." Gluten-free options are available, along with vegan and non-vegan choices. Choose from the gluten-free arroz a la cubana, veg sinigang, kare-kareng gulay, orange and lemon sorbet, and chocolate cake depending on what time of the day you are visiting.
Runner's Kitchen
Servings of peppercorn and sesame-crusted tuna, pan-seared chicken, and paprika prawns are all gluten-free in this establishment on Tomas Morato, Quezon City. Other gluten-free options include grilled cheese sandwich, chocolate waffles, and black rice champorado.