Full-time real estate broker Jolly Co, 28, is leading the Brazilian Jiu-jitsu charge into the future
By Philip Alegre and Christine Carlos | Photos courtesy of Jolly Co
Meet Jolly Co, 28, a Filipina Brazilian Jiu-jitsu (BJJ) martial artist of DEFTAC-Ribeiro, loving wife of BJJ black belt and former Universal Reality Combat Championship winner Allan Co, working professional, and a mother of two.
On the first day of the recently held World Jiu-Jitsu Competition—coined as the Mundials—in Long Beach, California, Co won a bronze in the female purple belt rooster division. An amazing feat considering she only started BJJ only four years ago by chance.
What was supposed to be a trip to accompany her husband to his friend's gym to try Zumba instead turned into her first taste of jiu-jitsu. Now, she has a purple belt and holds multiple medals under DEFTAC-Ribeiro.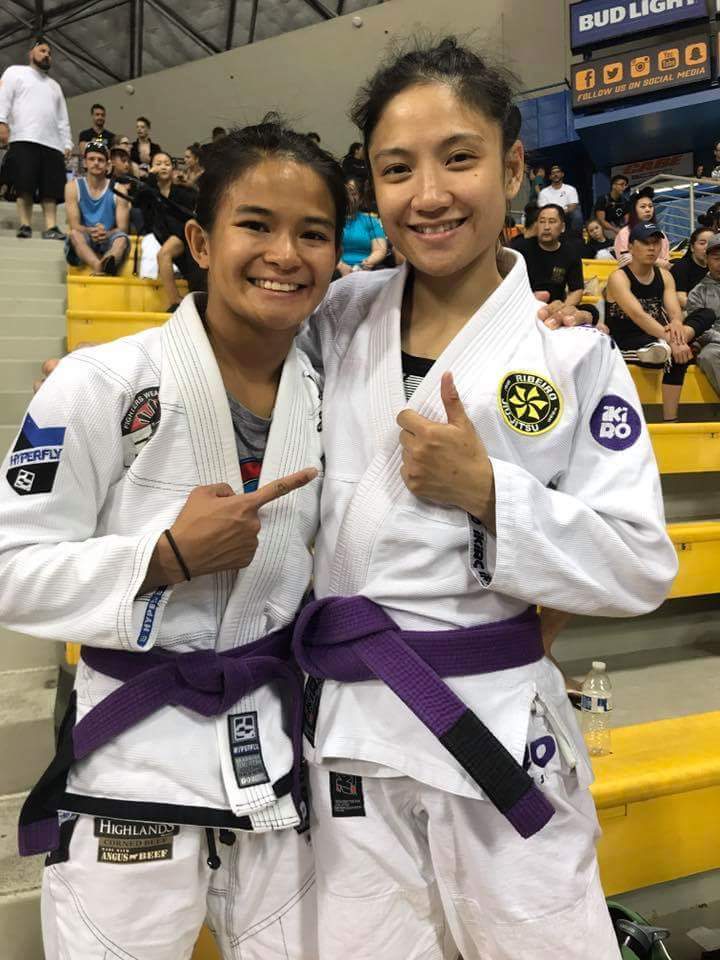 Jolly Co, right, with co-medalist Meggie Ochoa 
So how exactly did she do it when many podium finishers or medalists are full-time jiujiteiro who live, eat, sleep, and breathe jiu-jitsu? How do you stack up again athletes who compete week in, week out?
A little time management pays huge dividends in balancing her daily duties and mat time while still being competitive in BJJ. Her day usually consists of spending time with her family in the morning, working in the afternoon, and training in the evening. Her career in real estate allows her work schedule to be flexible.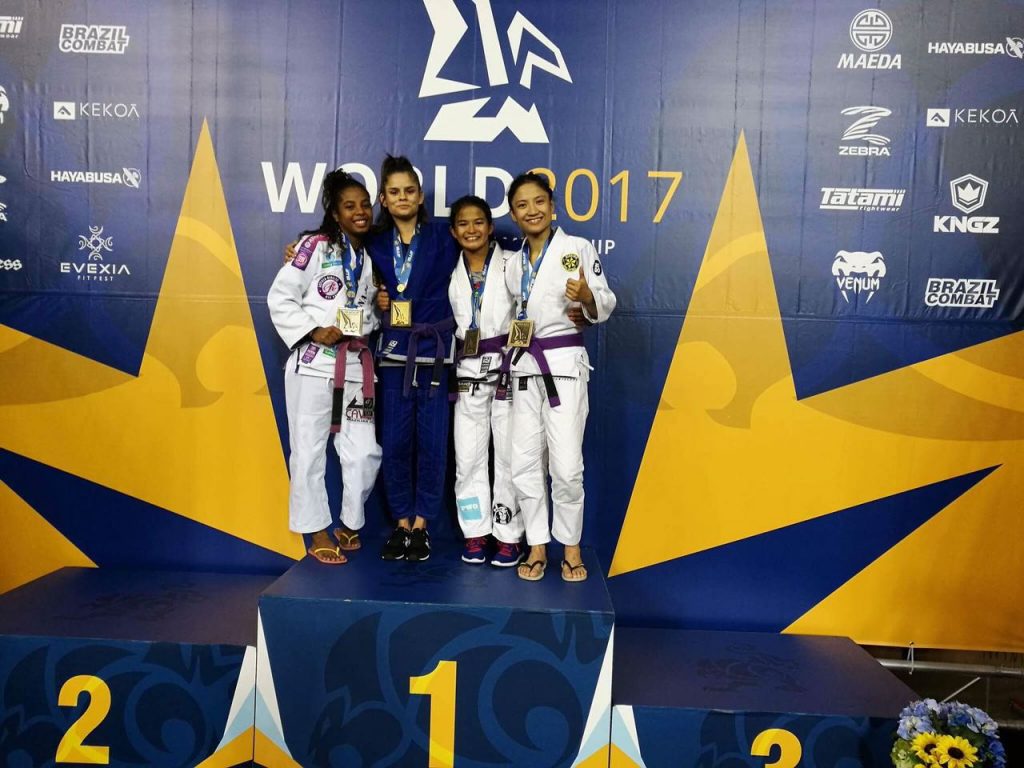 Though she may not train as often as her rivals, husband Allan updates her techniques on their free time. While it was certainly a difficult task to balance her responsibilities while preparing for the Mundials, it was still a dream to compete in the most prestigious BJJ tournament.
Her next goal? Build on her Mundials experience and improve her game and train as often as she can without sacrificing too much. The next time she steps on the mat, you'll know she'll win gold.