This is how Southeast Asia's heat lifted Amelia Watkinson to greater heights
Photos by James Mitchell
"I'm making a quick recovery from surgery last month."
And yet despite that fact, Amelia Watkinson still manifests a natural spunk. Her attitude is proof of her rightful place and position in the triathlon circuit where Watkinson has racked up convincing wins and finishes in a region notorious for its vicious hot spells. "Heat training is said to be as good as altitude training, and I definitely found it lifted my performance."
Perhaps her architecture background inspires the way Watkinson has built a compelling sporting career but her introduction to triathlon at an early age echoes a more thoughtful side to this competitive Kiwi character. "I loved the variety in training. How a race could unravel between everyone's strengths and weaknesses in each discipline. And how hard you could push yourself and how good you'd feel afterwards."
But that's only a fraction of her story. Watkinson, having lived and trained in Phuket for some time, now finds herself racing alongside the BMC-Etixx Pro Triathlon Team and looks ready to clinch a podium finish at this year's Ironman 70.3 Philippines after just missing out last year.
When asked about her chances this year and what's crucial in order to claim victory, Watkinson responds, "It depends on how the race plays out, other competitors, and of course my personal fitness levels at this time of the year. I'm in 70.3 Worlds buildup so I hope to be in solid form."
You've been making inroads in Southeast Asia, winning 5150 in Subic and Bohol, a 70.3 in Thailand as well as finishing sixth last year in Cebu. What have you learned from your experiences racing in Southeast Asia?
I love the atmosphere and the heat of racing in Southeast Asia. Although triathlon is still a relatively new sport, most races have a brilliant, colorful, and energetic vibe to them. The heat adds an extra element to race day, and nutrition and hydration become even more important, especially getting in enough salt. Last year I was based in Thailand for half the year so I became well acclimatized, which no doubt helps come race day. Making use of ice sponges is also a must.
Do you feel any pressure now to always do well here?
I always feel some pressure no matter where I'm racing. Although triathlon is an individual sport, we have supporters who also have expectations. Also, as a pro, our performance is our living. But in Asia specifically, I actually feel more relaxed.
Are there any differences between racing here and New Zealand?
Yes, every race has its own distinctive energy, that's what makes destination races even more exciting. We certainly don't have the same heat or humidity but we do have some beautiful lakes and coastline on display. New Zealand had its first Ironman in 1983 so it's a well known sport and perhaps has a bit more of a competitive nature.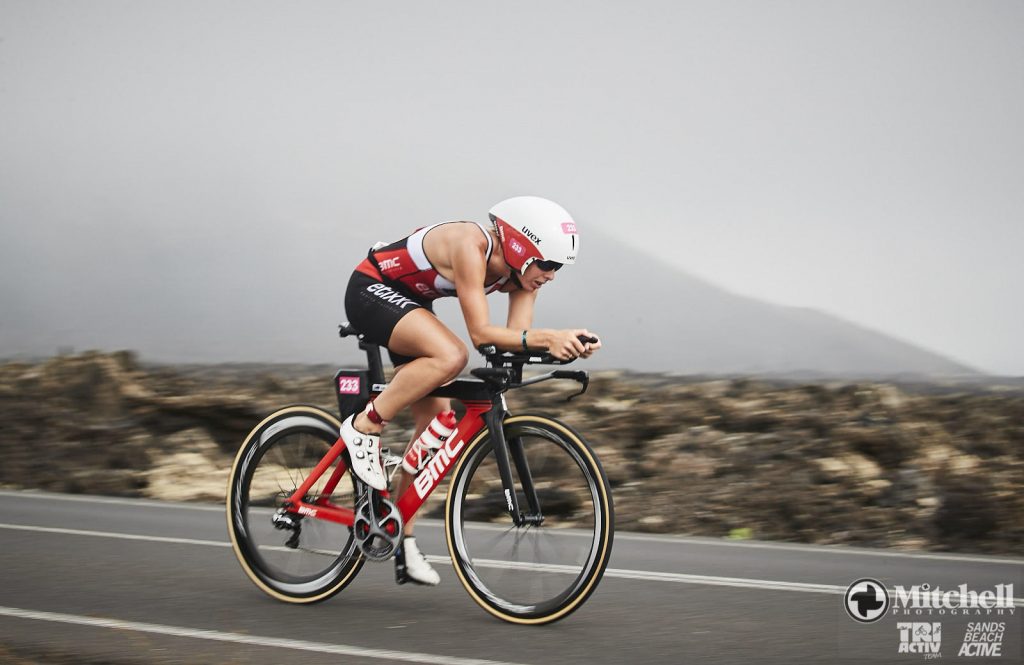 Can you describe your training regimen and how did you prepare for Ironman 70.3 Philippines? Did you do anything different this year?
In a training block, I'm doing 25 to 30 hours per week, 20 to 25 kilometers in the pool preferably with a swim squad and then two triathlon-specific sessions. On the bike, 350 to 450 kilometers that's terrain-dependent but always involving lots of hills. Running four to six hours on trails if possible. Two to three strength, conditioning, and stretch/foam rolling sessions are also important parts of my week.
Coming from Switzerland, I'm probably going to find the heat a little more challenging this year but I'm using 70.3 Philippines as more of a training race so I will just have to embrace the extra challenge.
As a triathlete, is it important for you to have a community of like-minded individuals?
Yes, for sure. Athletes tend to have a great energy about them but we can't all stay motivated 100 percent of the time. Having to meet someone for a run if you're tired or if it's raining gives you that extra boost and gets you out the door. This year I've done a lot of travel through Europe, moving countries every couple of weeks. Although it's been a great experience and I've seen a bit more of the world, it has been difficult to build a training routine and social community. Next year I will definitely try to have a couple of home bases throughout different parts of the world.
What do you do when you're not training?
This is always a question that catches pro athletes out [laughs]. I know age group athletes manage a family, job, and training, and I admire this a lot! As a pro, we have the luxury of extra recovery time, which gives us a lot of extra benefits in staying injury- and sickness-free. Preparation of good meals, organization of travel plans and travel itself, sponsorship and social media commitments, and, of course, sleep is a big priority when you're in a hard training block. I need at least 10 hours per day.
Is there a specific part of the course that you love?
Although swimming itself isn't my favorite discipline, the waters in the Philippines are stunning! I'll have to admit you don't necessarily notice the fish and coral on race day, but the days before I definitely appreciate the crystal clear waters.
Can you give advice to people who want to improve their bike-to-run transition?
Before race day I always mentally sit down and picture myself going through the movements of the whole race, including transitions. It can help to have three keywords to remind yourself of the process. I leave my shoes clipped on to my pedals. I have 'optional' Compressport socks, which I put on if I think I have time and roll them so I can stick them straight on. I pre-clip my Polar V800 together so I can slide it on and then tighten when I'm racing.
Good luck to everyone racing on the weekend!