A first look at this refreshed folding bike that lets you zip around city traffic with ease
By Kara Santos | Photos and video by Nicco Santos
Proudly Philippine-made bicycles are now riding their way to global success. In the past few years, we've come across a number of homegrown brands in bike expos and demo days. One of these brands is Nyfti, a foldable bicycle borne out of the necessity of city living as well as frustration over Manila traffic.
I personally got to test ride the first model of the Nyfti Bikes a couple of years ago and was impressed with how practical and tough the bike is while still managing to look sleek and elegant. The Nyfti is convenient for urban commuters because you can easily take it with you on other forms of transport including your car, the bus, train or cabs if needed.
On its third anniversary during History Con 2017, Nyfti launched the improved version of its popular Raio folding bike frame. We caught up with Carl Mamawal of Nyfti Bikes to talk about their beginnings and latest developments.
Can you share a little bit about how Nyfti started and why your group decided to manufacture bikes here in the country?
Nyfti started as a design project of my partner, Isidro Marfori III, around September 2013. He realized he needed a personal bike he could take with him when he rides the shuttle to and from work. When he started looking for a compact folding bike, the most compact one was too expensive while the cheaper ones weren't compact enough. Being an engineer, he decided to design his own bike.
Come December 2013, I told him about this technology startup business competition and if he were interested to join with me. Long story short, we entered our pitch to the Ideaspace Technology Business Competition and were heralded as one of the 10 startup awardees in June 2014.
We decided to make the bikes locally because my partner and I are experienced in rapid prototyping and small-scale production. We've made a couple of things together prior to the folding bike, so we knew how things would work. Also, if we decided to outsource the manufacturing of the frames, it would be very costly to get them made outside. It was also our first time to make things for consumers, so we wanted to keep the whole process very close and easy to monitor.
What are the current models available in the market and how much do they cost?
Our flagship product is the Raio Folding Bike and we have a refreshed model for 2017. It is more rigid and folds more compact, compared with the 2016 model. The Raio retails for P25,000.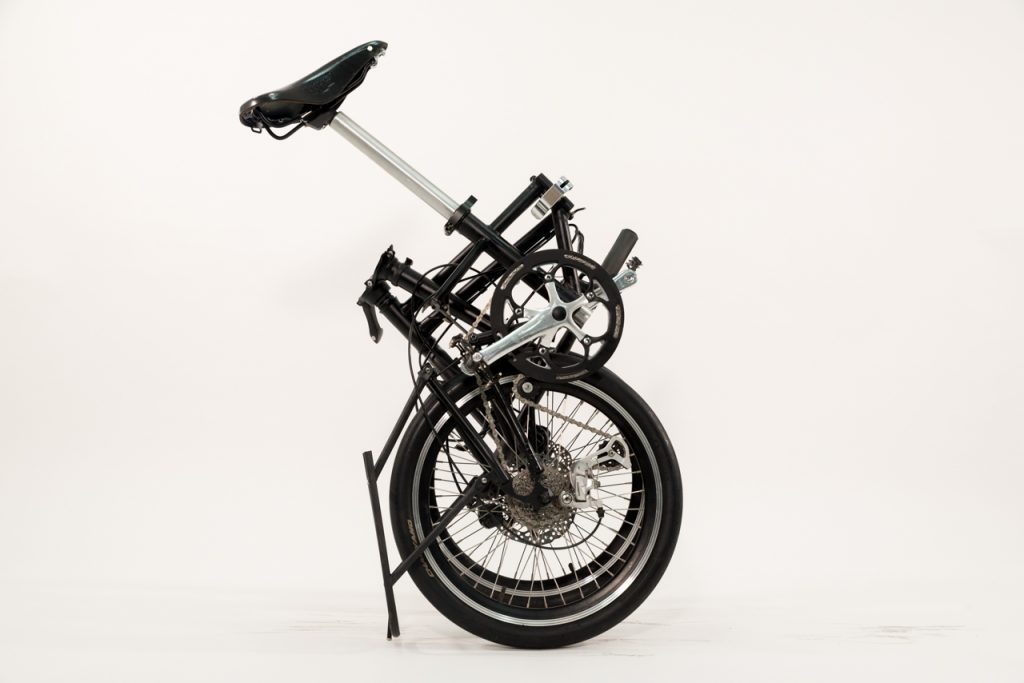 2017 Raio Folding Bike
Our next product is the Nyfti Cargo Bike. The frame costs P30,000 and a full-complete basic cargo bike goes for P45,000. However, we do have customers who want higher-end parts on their bikes, so we let them choose the parts and the finish of the bike. Some of our bikes have gone as high as P75,000, depending on the parts.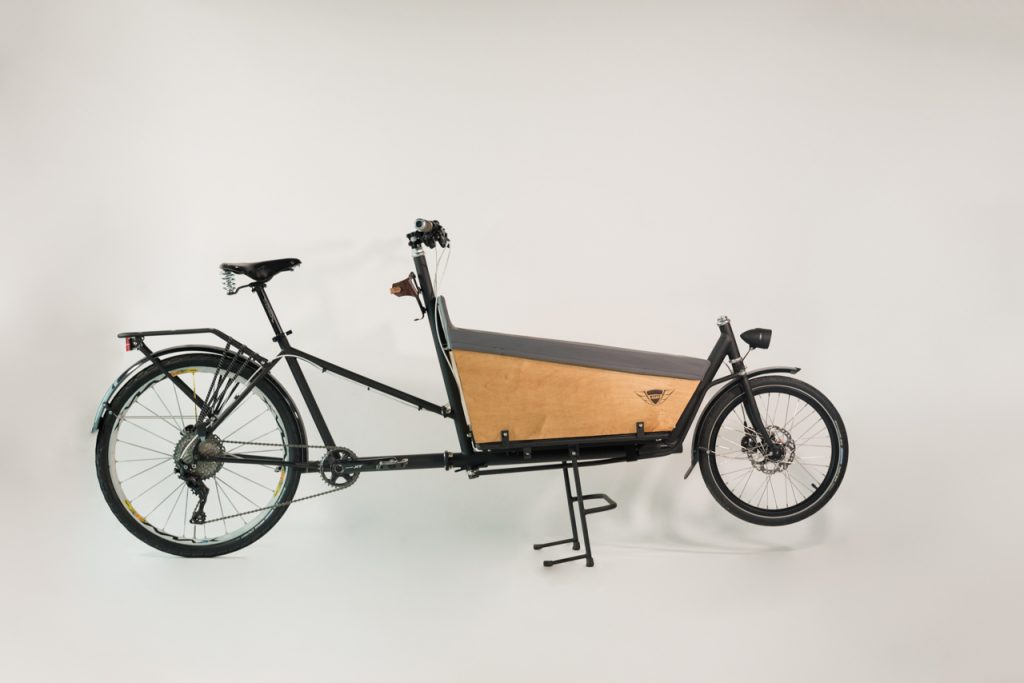 Nyfti Cargo Bike
What type of riders would be most interested in the bikes?
A lot of our buyers appreciate that we are a local company trying to make globally competitive bikes. They like the features of our bikes since most of them like to have a compact folding bike without having to pay a lot. They use our bikes for commuting to work and also riding along with family during weekends.
In your opinion, what sets the Nyfti apart from other brands available (locally and internationally)?
We differentiate ourselves from other folding bikes through our patent-pending designs. The ride of our bikes are very comfortable and stable because of the long-wheelbase design we adapted. However, we also have the most compact design compared with other folding bikes with the same wheelsize. Our bike can easily fit in a standard suitcase for easy storage and transport for traveling.
Facebook.com/nyftibicycles