How to get up, stand up, and make a splash atop a paddleboard
Photos by Tower Paddle Boards, Daniel Frank/Unsplash, and courtesy of Jules Rodriguez
Stand-up paddleboarding (SUP) isn't new in the Philippines.
Homegrown brand BIC (yes, the ballpen) is already churning out SUPs on a constant basis and local surfboard shapers are entertaining the idea of creating SUPs to extend their roster of board products. So, it makes sense that after surfing, stand-up paddleboarding is the next big thing.
Why though?
Well, take the stoke of surfing and the motion of kayaking, and you end up with hours of fun on a board that can be used on placid waters and on gnarly waves. The sport also offers a full body workout that engages the core as you stand at your full height and retain balance for hours.
What you need
To get started, lessons are advised to understand the basics of SUP. A typical lesson will include studying parts of the SUP, arriving to the proper stance and retaining it, properly handling the paddle, moving, and turning.
For the gear, you will only need the essentials, most of which can be rented:
Stand-up paddleboard
SUPs are relatively more expensive than surfboards or kayaks because of their sheer size. There may be a variety of sizes and shapes depending on the kind of SUP you want for the job. Choosing the right one depends on its function, whether for flat waters or hitting the waves. All-around SUPs normally range from 12 feet to 12 feet and six inches long but tend to be wider and more buoyant.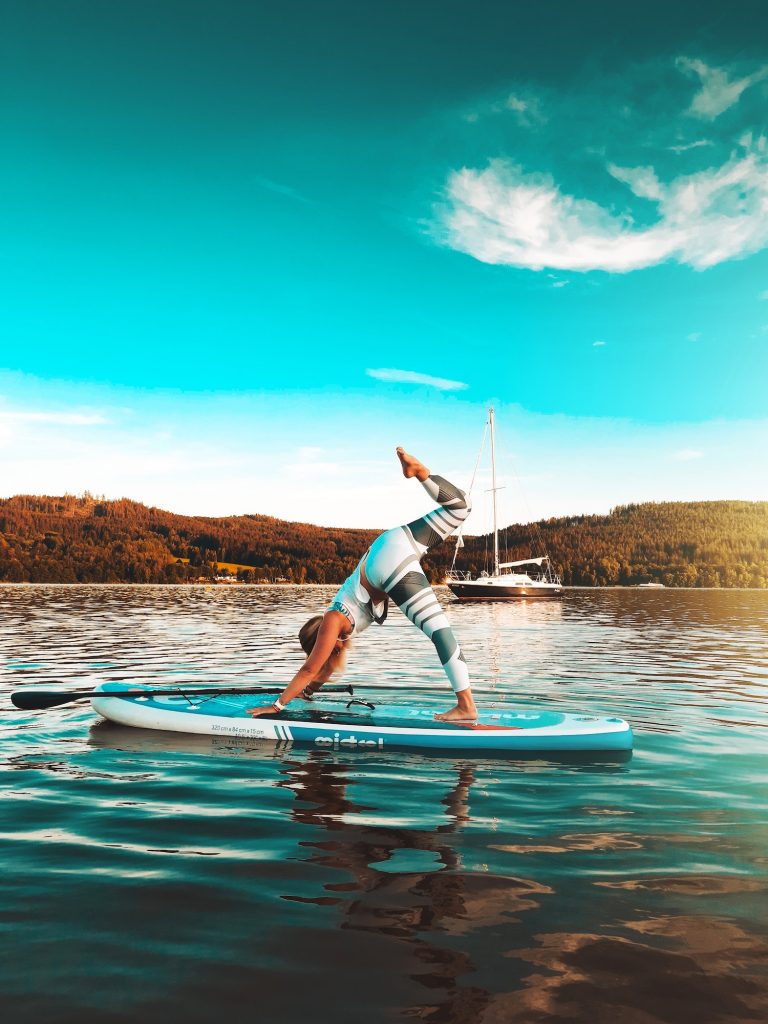 More aggressive boards like surf SUPs are less stable on the water but have higher maneuverability on waves. Other SUPs are treated as open-air boats for activities like fishing and even yoga for those who want to take it to the next level.
Standing on a SUP can be challenging, thus the option to paddle in a kneeling position for beginners. But if you do stand, keep in mind your stance—legs parallel, hip-width apart, and centered on the board's rails. Keep your gaze steady at the horizon to keep balance.
Paddle
SUP paddles have an edge because of its angled blade at the end of the shaft, which is normally straight. For placid waters, the rule of thumb is to get one 10 inches taller than you.
How do you know if you're gripping the paddle right?
You'll know you're gripping properly if your grip is mid-palm with squared shoulders and hand extended over your head. Paddling, on the other hand, requires the core to maintain balance. A lot like cycling, you gain more stability with momentum.
Leash
Even when stand-up paddleboarding in flat water, a leash is essential for your safety and the safety of those around you. Furthermore, a leash protects you from drowning or losing the board if anything does happen like a rogue wave or an underwater attack.
Personal flotation device
It's vital to wear a life jacket or anything similar especially when you're just starting out. The life jacket also offers the option to rest off the board. More often than not, an SUP tour will require a life jacket.
Where you can get SUP lessons and tours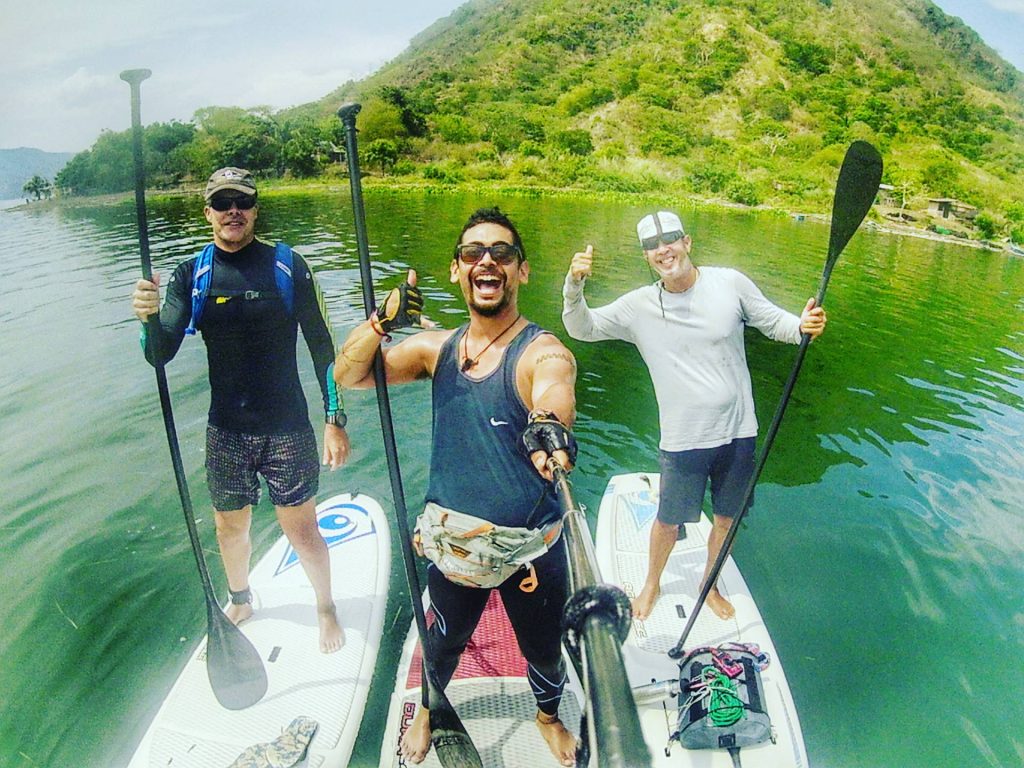 The Philippines is an archipelago, so any body of water is possible to navigate with a SUP. The popular white-sand beaches of Boracay have garnered some SUPpers while La Union has been an emerging hub for SUP yoga during sunrise. However, if you want an SUP tour, you can do so by contacting SUP Tours Philippines, which offers tranquil river and lake tours in Loboc, Negros, Siargao, and Palawan. Another option closer to Manila is Tono Legarda's personalized SUP tours through Taal Lake for the day.