From nearly drowning in his first race to winning sprints and setting his sights on longer distances, Jake Cuenca is slowly taking over triathlon on his own terms
Photos by Artu Nepomuceno | Assisted by Ignacio Gador | Grooming by Peps Silvestre
In the teleserye "Ikaw Lang Ang Iibigin," Jake Cuenca plays the role of triathlete Carlos Dela Vega but being a triathlete isn't really just for show. Cuenca has become more and more serious about the sport, even going as far as competing in the highly competitive Ironman 70.3 races. For months now, the 29-year-old has been training at the crack of dawn and racing alongside his co-stars and fellow athletes Gerald Anderson and Kim Chiu. Now 29, the athletic Cuenca sees triathlon as a life-changing experience, setting up bigger goals for himself in the future.
First things first, how did you get into triathlon? Were you influenced by friends like Gerald?
No, I started triathlon because of the role I'm doing now. I never thought I'd be doing triathlon. I told myself if I was going to do this role right, I was going do it for real. The thing is, I'm a method actor as well so I did it and got obsessed with the training and started winning races. Now, I've come to really love triathlon and everything that comes with it. Of course, there's also the health benefits. Ultimately, I see myself in triathlon for the rest of my life. That's just the kind of impact it's made in my life.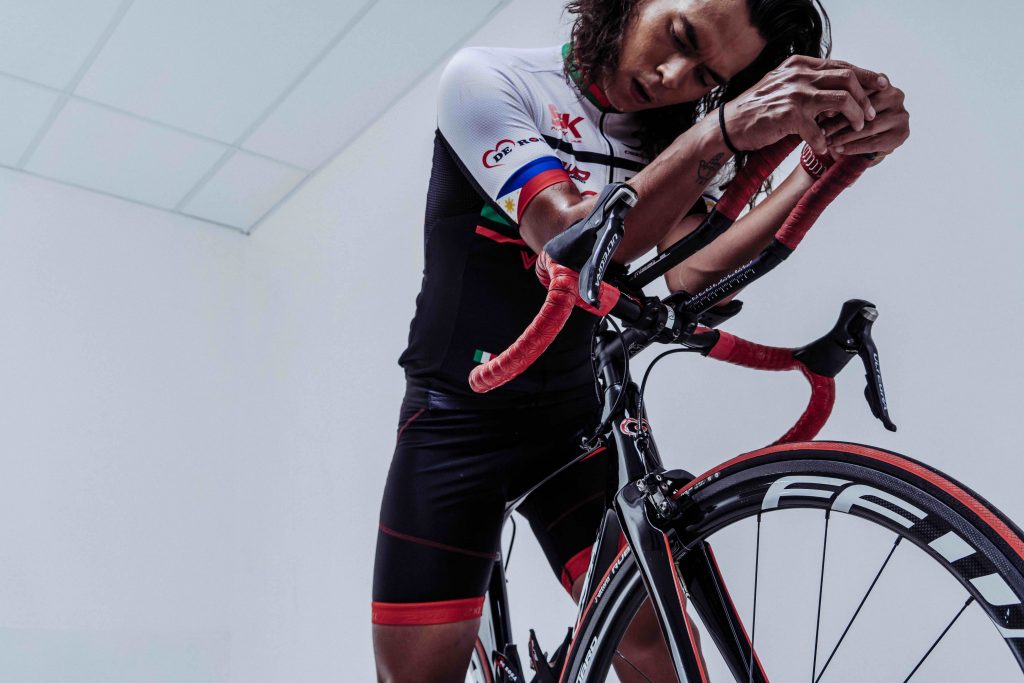 If you hadn't gotten your role, do you think you would have gotten into triathlon anyway?
Honestly, I had a very different lifestyle before; I would go out at night and socialize. I would always be into sports but not this structured. Now, I train every day. If I have a call time at 7 a.m., I'm up at 4 a.m. training already. I've always loved sports but never this disciplined and coming into my 30s, it's something I want to keep for the rest of my life.
You also starred in the film "Requited." How similar are you to your character Matt?
Very different. Completely different. But I guess the cycling part of it was similar. I think one of the reasons why I accepted it was that it was so different.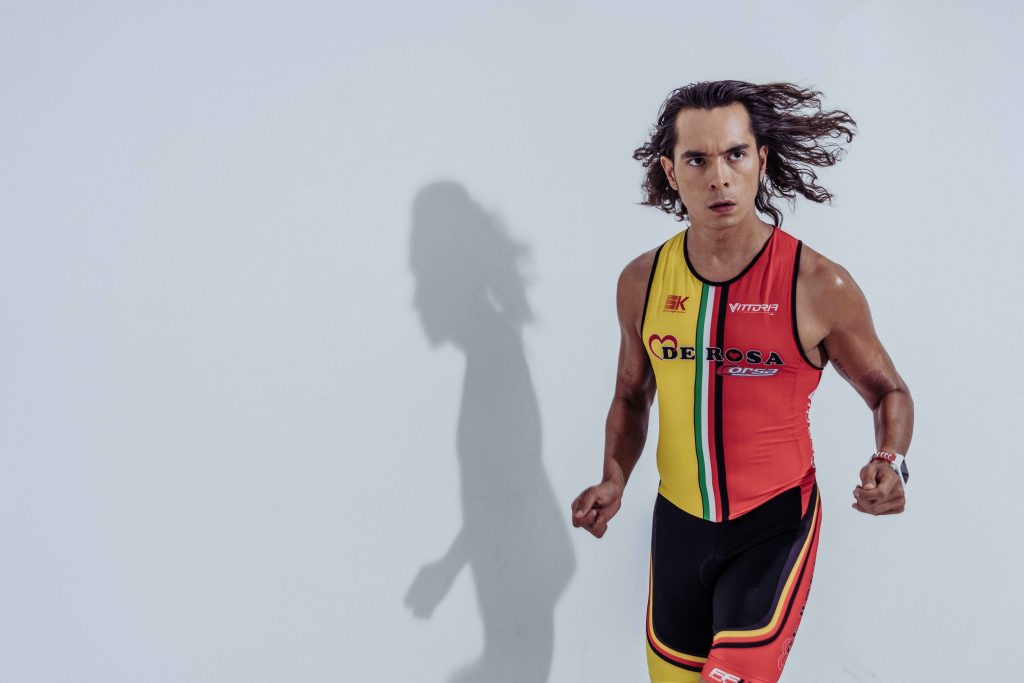 Could you describe the transition from not knowing a whole lot about the sport to competing?
It's like jumping into a whole new world. Aside from having a different lifestyle, I didn't know how to swim. That's one thing I did not know how to do, so I had to learn how to swim first. Before I even touched a bike, I made sure I was decent in swimming, that I can do a kilometer, maybe two, straight. Once I was confident with my swim, then I started riding the bike. I got so obsessed and addicted to cycling. So cycling has been my favorite part.
Running was something I wasn't so much into, but I kept joining runs. I even bought a treadmill, so running for me is like my time to myself. It's when I meditate. I like to go on long runs, meditate, and think about my goals and things I do. So I've come to appreciate running as well.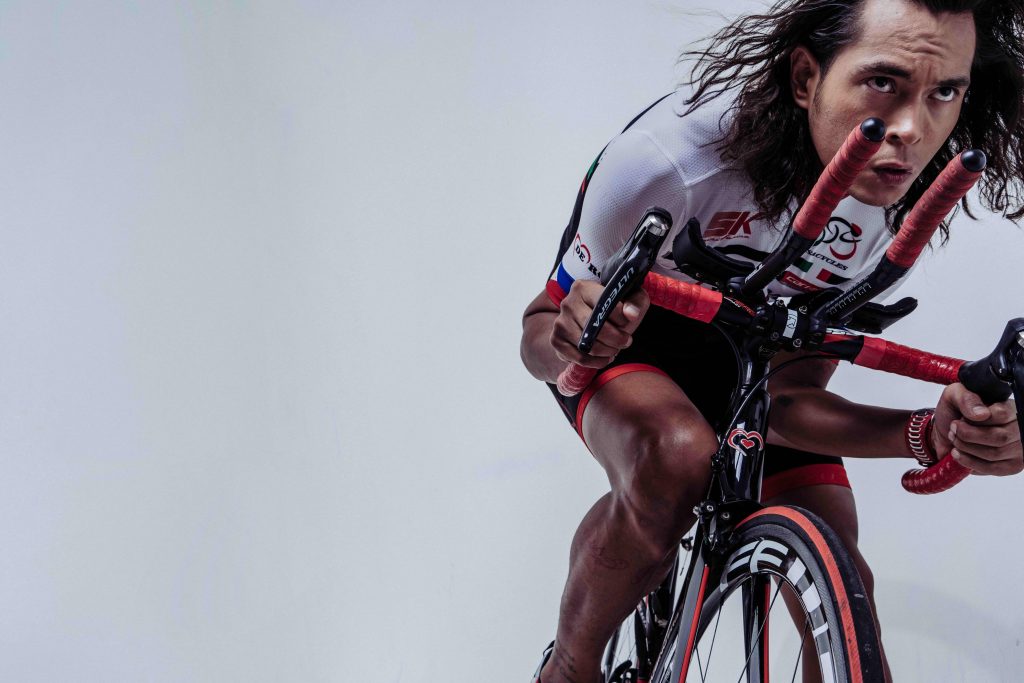 How do you decide the races you want to compete in?
I just keep joining. Whatever my schedule allows me to because the thing is to stay motivated and structured, you have to be excited for a race. If not, you're going to be training and you're going to ask yourself, 'What is all this training for?,' 'Why am I up in the morning?,' 'Why am I doing these things if I'm not joining a race?' So I think the best motivation, especially for people who do multisport, is sign up for an actual race. That'll be what wakes you up at four, your alarm clock, your motivation every day to do it.
Can you tell us about your experience in your first race?
My first race [NAGT] wasn't bad at all. I thought I was going to drown in my swim; I thought I was going to drown three times. To be honest, I thought about quitting three times in the swim, but I thought 'Sayang naman lahat ng pinaghirapan ko.' I didn't want everything to go to waste, and I'd hate myself if I wasn't able to ride the bike. So I just pulled through the swim and made up for it in the bike and run. I ended up placing 22nd overall in my first race. Even my teammates said there's a lot of potential there; I just had to work on my swim. True enough, in the next race I already cracked the top 10. I was seventh then.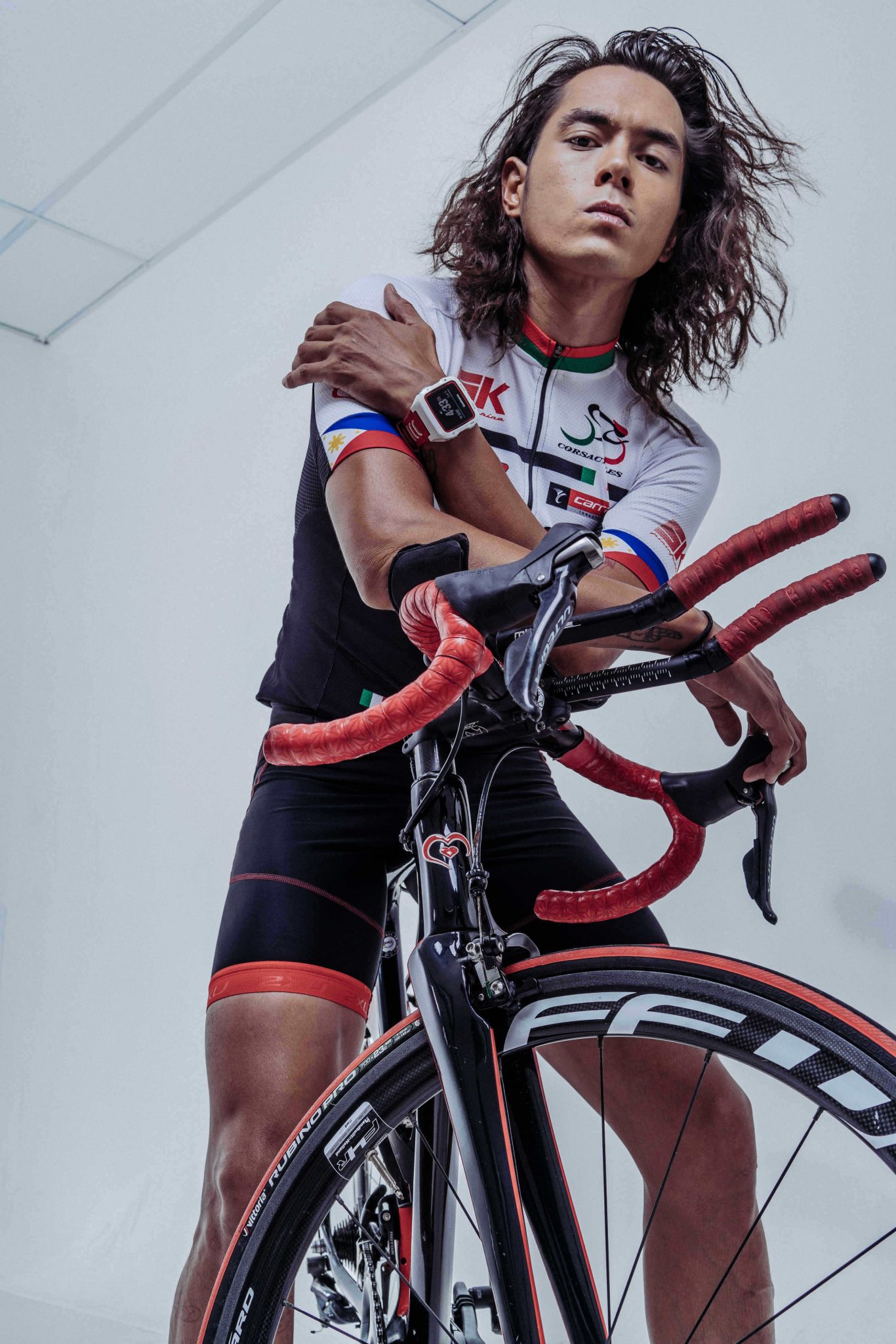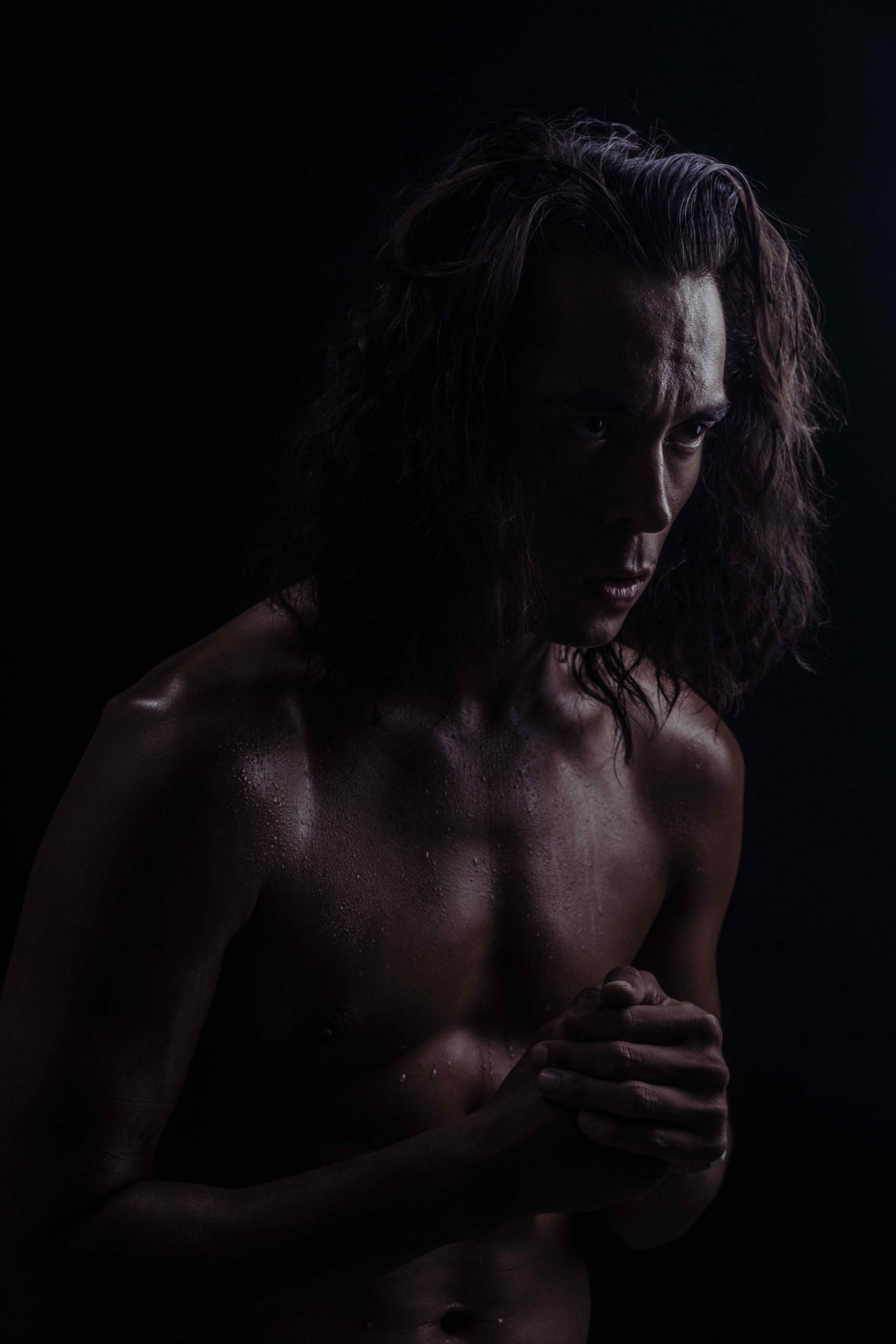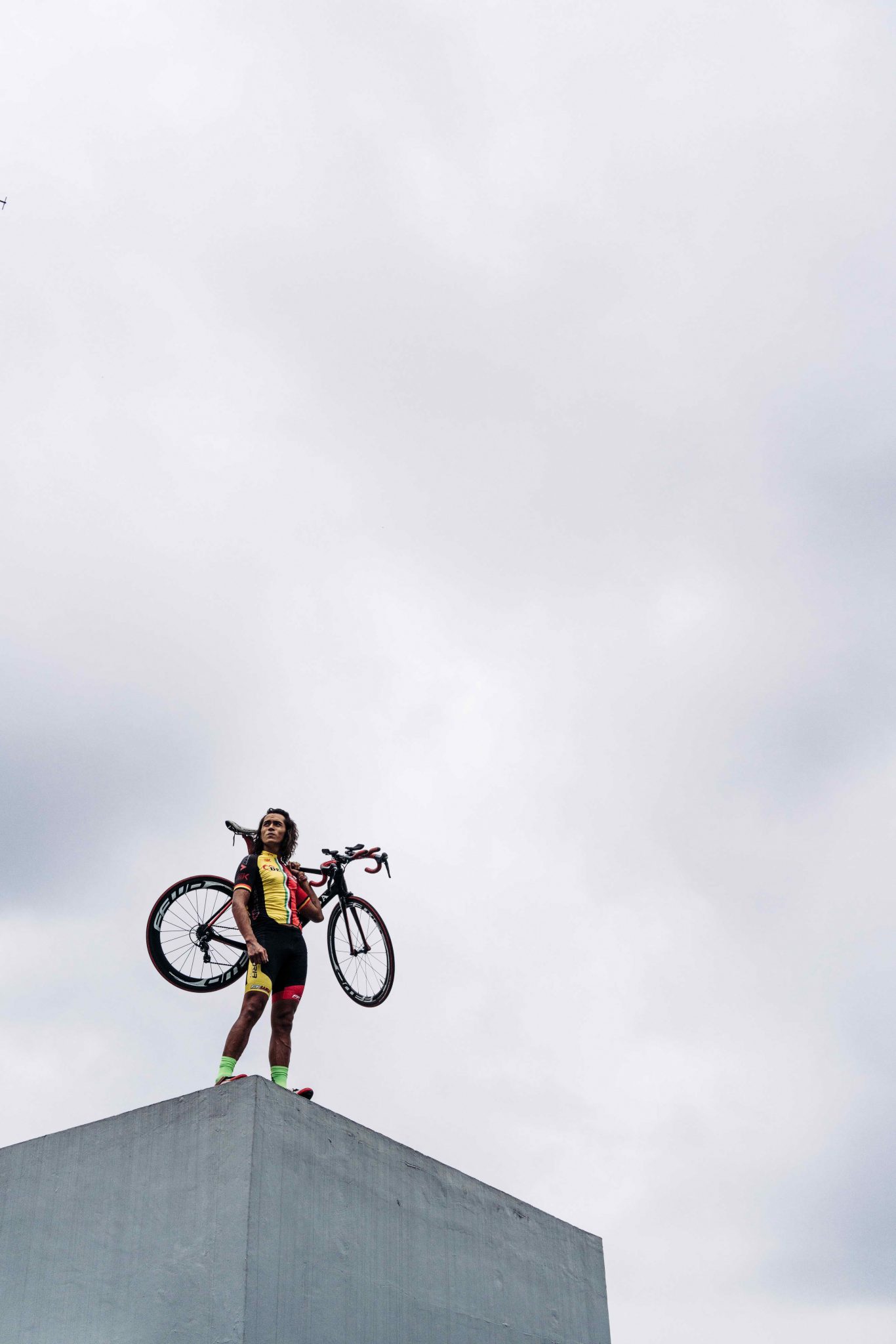 Could you describe what your training is like? How do manage to work around a busy schedule?
It's intense. I work around my schedule. Sometimes if I have a 7 a.m. call time, I'm up by 4 a.m. I have a bike trainer at home. So I use my trainer and treadmill to I train until 5:30 am and then go to work. But if I don't get to do that, kunwari bitin ako sa tulog or puyat or if I pack up at like 1 a.m. or 2 a.m., I'll still go for a 5K run at 12:30 or one in the morning. The races I join are sprints. So what I do is like today I'm free, I'm up at Nuvali. I do a 65K bike ride and when I get home, I'll do a 10K run on my treadmill and then do one-kilometer swim at home. That's what I do in my free days.
Do you plan on joining the full Ironman next year?
I already joined an Ironman 70.3 twice but the relay category. I did the bike but for me, a lot of people who do triathlon get burned out right away because they join an Ironman the first year. I'm winning sprint races now and I see myself doing this for the rest of my life. Right now, I'm very busy, but next year when the schedule allows me, I'll do Olympic and after that I'll do 70.3 so little by little.
There's peer pressure also in triathlon in which people tell you, 'Kaya mo yan,' 'You can do it,' 'You're strong'. The thing is I don't buy into that; I race because I want to win. So if I know I'm just going to join an Ironman 70.3 and just have to survive myself… I don't want to hate this sport. I want to enjoy it little by little.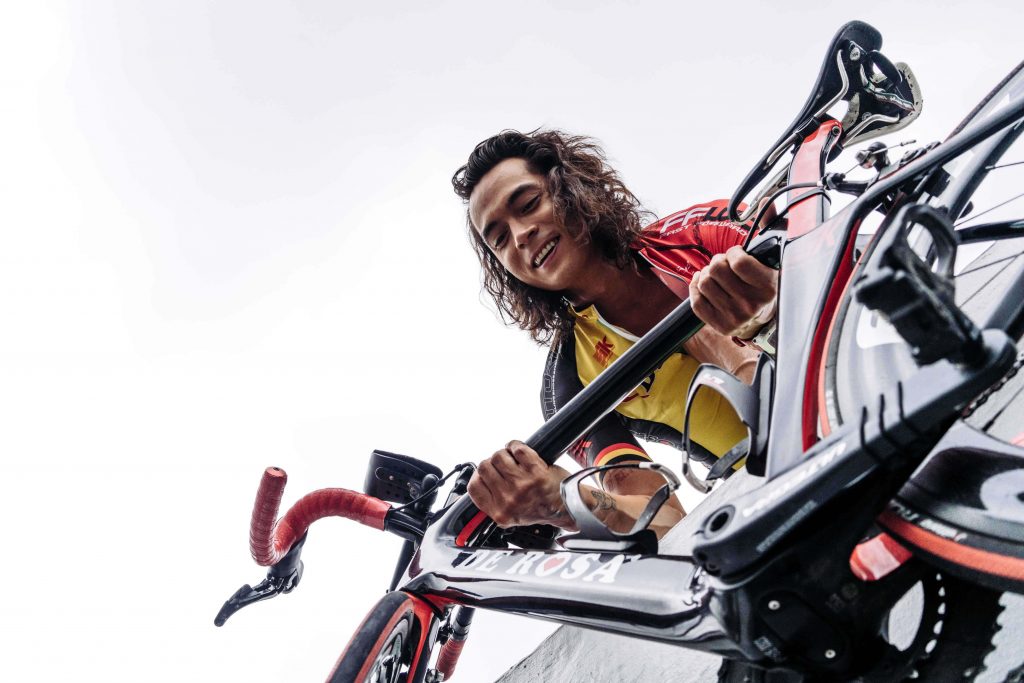 How would you promote triathlon or cycling in general for people who want to get into it?
I speak highly about cycling because it's really an exhilarating feeling. I was just in the mountains the other day, biking with my team in Tagaytay. Just the feeling of seeing it, conquering it, and going the distance. Your body taking you there five kilometers out and seeing the scenery. It's hard to describe. It's so fulfilling and satisfying at the same time. You know when you're a kid and you ride your bike, it's the funnest thing in the world. And when you get older, you ride the bike again, it's still the funnest thing in the world.