Practical advice for an enduring—literally—life exploration with your significant partner courtesy of couple Ross and Anne Cruz
Photos courtesy of Ross and Anne Cruz
Between them, husband and wife Ross and Anne Cruz have two kids, over 10 triathlons, three duathlons, and several fun run finishes. Their 13th year of togetherness sees them spending around six hours on a bike every Saturday, swimming for three hours twice a week, and running for hours.
For such hardcore athletes, it is hard to believe the two met in the last place you'd expect—a donut store. This was where Ross worked, and where Anne also earned extra as a working student.
Many say that couples who train together, stay together and this couple is a definite testament to that. While there are those who become so-called triathlon widows and widowers, Ross and Anne have used their common love for the sport to strengthen their partnership.
The Cruzes have been joining triathlons for less than three years. But friends have already taken notice of their tanner-than-usual complexion in addition to the finishes and events they share on their Facebook accounts.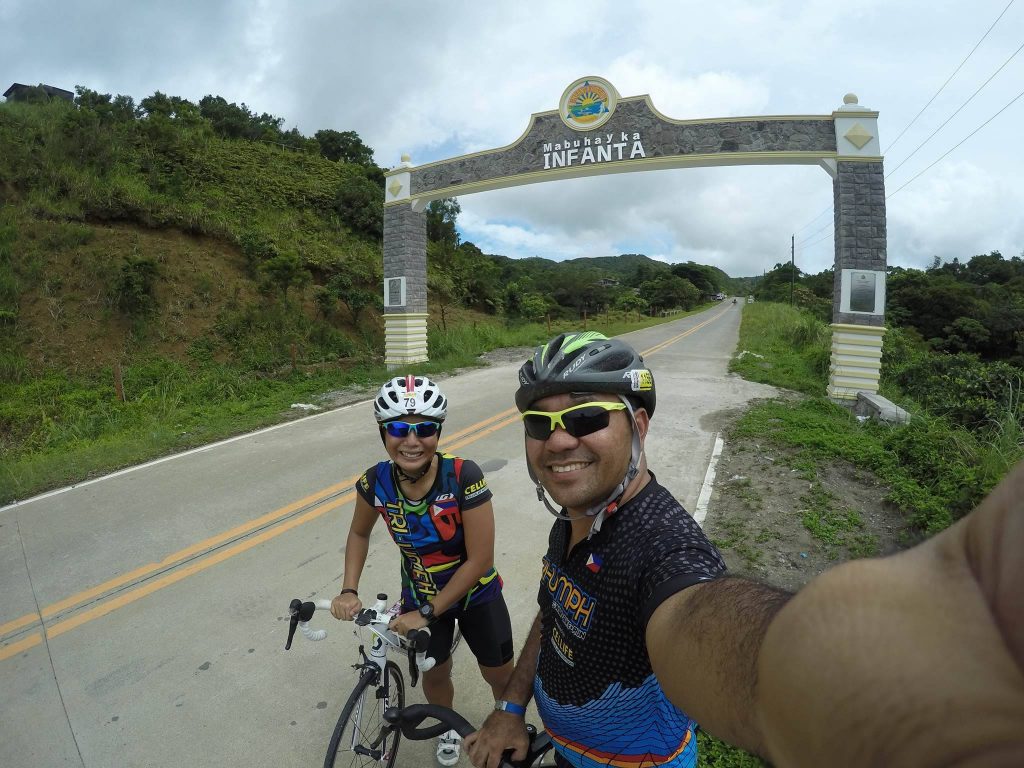 Ross only used to ride a mountain bike and play basketball. When an ACL (anterior cruciate ligament) injury from a game sidelined him, it fortuitously led him to triathlon.
"I had to strengthen my knee before I could go back to basketball," Ross, now a sales manager, explains. "I had to find another sport with less impact. I tried swimming, and that's where I met my triathlete coach Samuel Lapena, a swimming teacher in PhilSports Arena. I began to enjoy it and later on, he introduced me to multisport and triathlons after he learned I have a background in mountain biking."
Anne, who works for a global consulting firm, went to the gym and attended yoga classes after giving birth to their youngest daughter to shed the pounds she had gained from pregnancy. Initially content on just being a spectator, the mom of two changed her mind after seeing Ross compete in his second Ironman 70.3 in Cebu last year.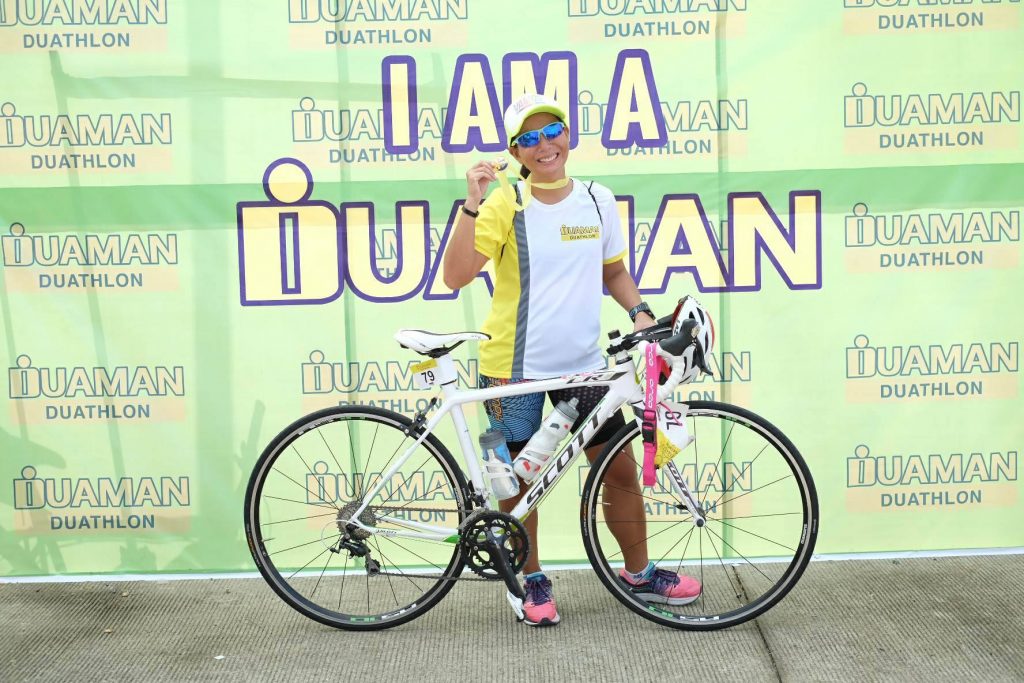 "I joined the IronGirl 5K fun run and noticed how the spectators cheered for us," she recalls. "It boosted my self-confidence and made me enjoy the run. I couldn't believe I was able to finish the entire race without walking. It was a proud moment. After that, I kept joining races!"
Last February, the Cruzes finished their first race together: Tri United 1 in Subic Bay. "It was a nice shift to go from supporting my husband with his training and races to being in one with him," Anne says of competing with Ross who is five years older at 40.
"Even though my gun start was earlier because of my age category, he was still able to see me on the bike track. He was cheering for me. It was memorable to see him waiting for me at the finish line. We capped off our day like we always do after competitions—with a serving of halo-halo and a well-deserved massage to celebrate what we accomplished together."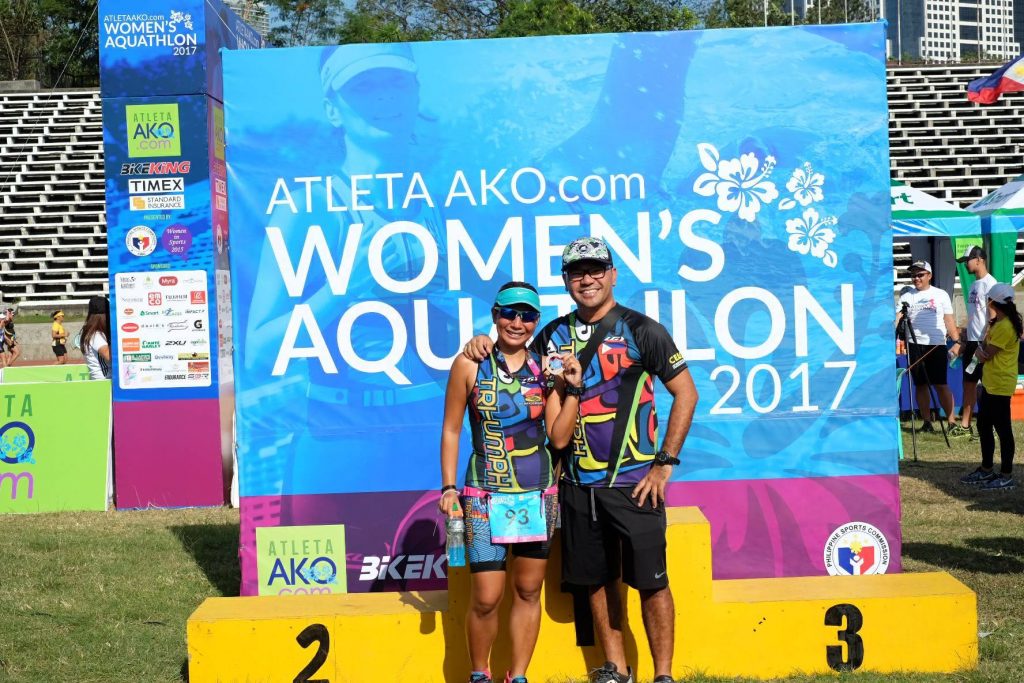 "Ross' patience with me is overwhelming," says Anne, who has participated in four duathlons and eight fun runs to date. "He never gives up, pushing me to do the things I'm afraid of like swimming in open water and using cleats for my bike. I never thought I could ever do these things but he helps me go beyond the limits I have set for myself. His confidence in me pushes and energizes me to become a better athlete."
Ross, who has finished eight triathlons, says he is reciprocating the support his wife has given him. "Now, she understands what it takes to be a triathlete after experiencing it," he says. "She has many fears but slowly, she is able to overcome these. She just needs to trust herself more and believe she can do things and break through mental barriers."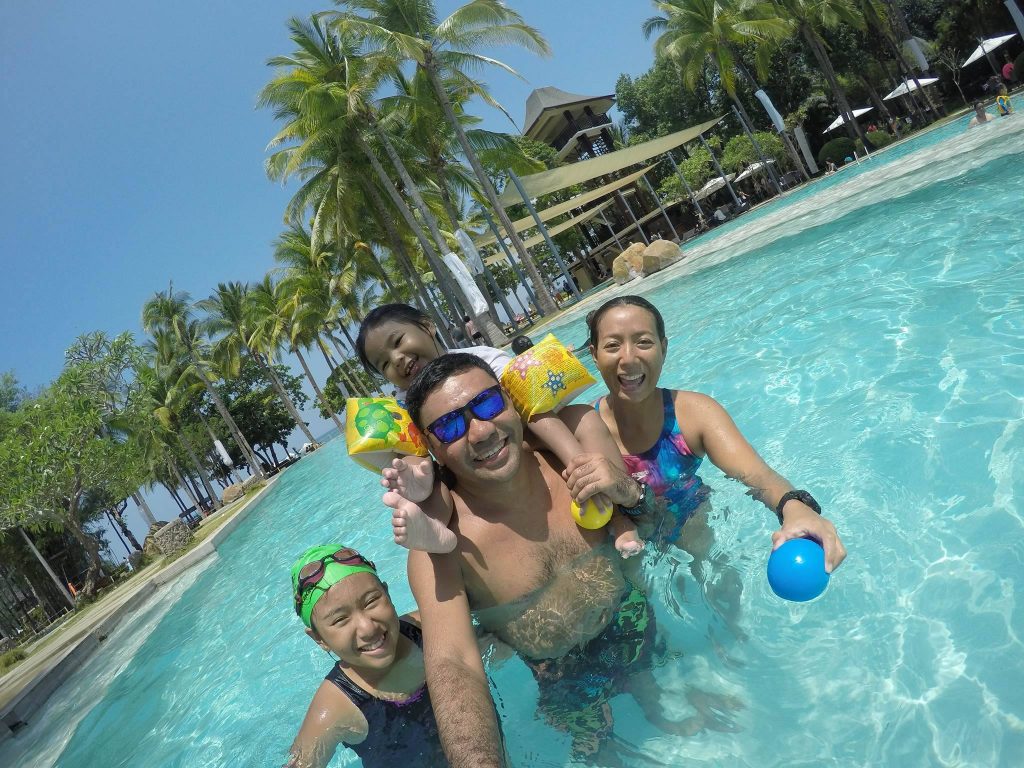 But no matter how demanding training gets, Anne says their two daughters are "always first. We always make sure that we hear mass every week together, then we bring them to the mall to bond. We review and help our eldest, Leyo, with her assignments and attend her school events."
The Cruzes sometimes bring their eldest daughter with them when they race while her baby sister is left in the care of Anne's sister. "She always looks forward to the medals we bring home from our races," Anne enthuses.
"We still do our responsibilities at home and have fun during training," she concludes. "You cannot separate the two. As cliché as it sounds, it does take two to tango. And doing multisport helps a lot in our marriage."