Couple Miguel Aldeguer and Myks Suficiencia play on the idea of properly mixing the personal with the professional, making us rethink how emotionally mature relationships should be
Photos courtesy of Miguel Aldeguer and Myks Suficiencia
Words and images may not always capture reality, but in Miguel Aldeguer and Myks Suficiencia's case, they already speak volumes.
In case you haven't seen this twosome toy with tactics that strengthen their personal relationship, then I implore you to take a closer look to feel the power of their presence.
And regardless if you're committed or not, there's plenty to take away from this spirited couple's relationship—finding balance, embracing the highs and lows, respecting each other's differences, and working your way through your weaknesses and shortcomings.
They're all here.
Then there's the fact that they also share a professional coach-athlete connection, which makes this relationship exploration intriguing to say the least. 
That you can learn so much from training for a new sport—and taking the fact that your significant other is also your coach in good stride—is no surprise. But to see yourself in what someone else is going through is a reflection of not only how far you've come along, but also of how humans need each other to progress and move forward.
"It's kind of a learning process for the both of us," says Aldeguer, a marketing brand coordinator for Brooks Running Philippines and part-time running coach. "Training exploits strengths and weaknesses. It gives us both a view on the critical areas we have to improve on."
"I could see a slight reflection of my old self when I asked what her goals were for the sport, shooting for the stars and throwing herself into the sport head on," he adds.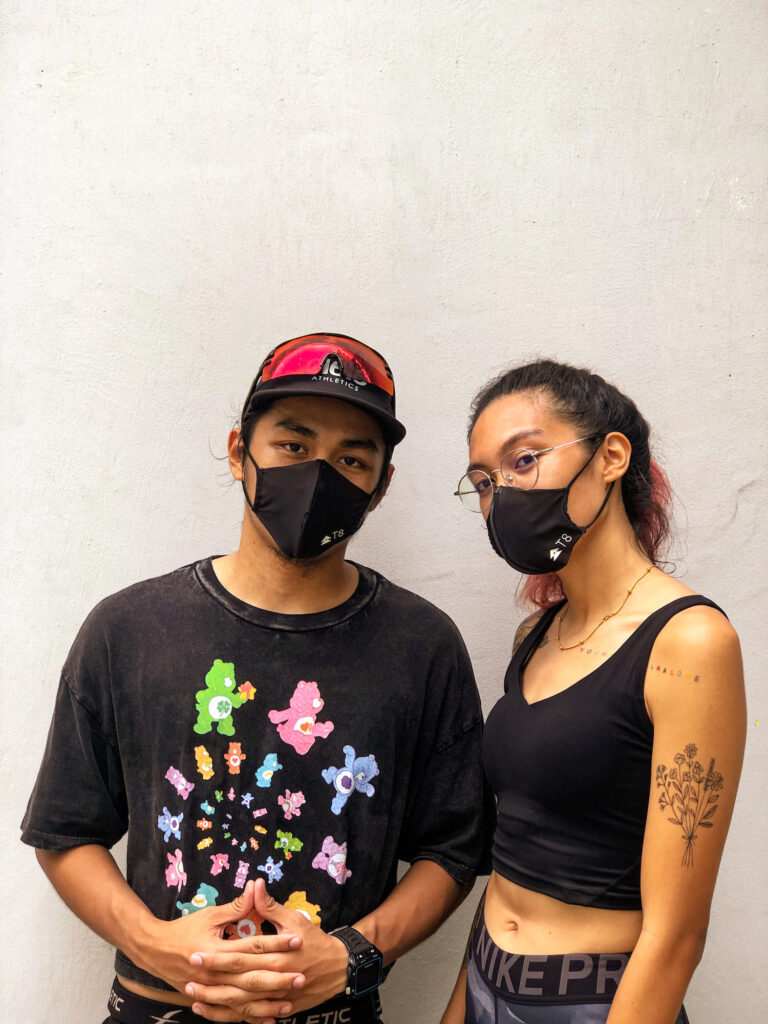 Unbeknownst to both of them, their dynamic feels like the plot to a romance-fueled triathlon film that keeps other sports couples in check—of those who may be losing touch with what drove them together or sporty singles who may find themselves in a similar narrative.
"Deep down, I know his intentions are for my benefit," says Suficiencia, an e-commerce marketing coordinator for Toby's Sports.
Whether Aldeguer and Suficiencia know it or not (or if I'm simply reading between the lines too much in their nearly two-year relationship), they've taken it upon themselves to encapsulate what makes an athletic partnership work.
To me, at least, their track record at preserving their relationship is the reason why we could all learn a thing or two from them. And I'm taking mental notes. 
Miguel and Myks, tell us a little bit about yourself.
Myks: Ever since I was young, I have been exposed to sports such as badminton and tennis, which were the sports our family used to play for bonding. Then I got into volleyball in high school and became part of the varsity team. I was also drafted to play for Polytechnic University of the Philippines' varsity team but because of personal reasons, I had to decline—although I did play for my department until my third year.
After graduating and meeting Miguel, I started to run and eventually, bike and swim.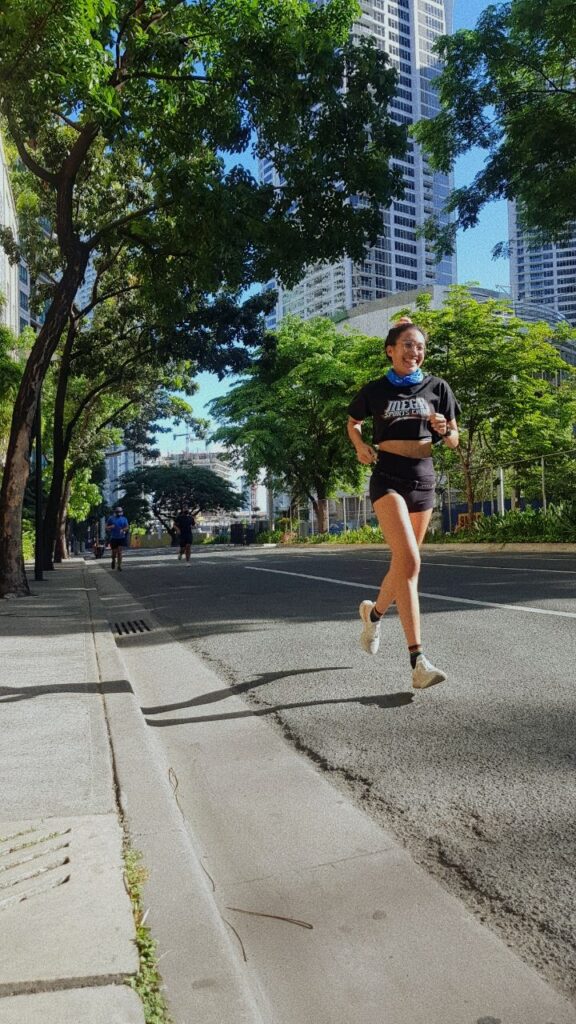 Miguel: I got into multisport through aquathlons, which started in 2014. I was a struggling varsity swimmer in De La Salle University-Dasmariñas because I only started training competitively in 2012. I lacked the swimming experience (in years) compared to my teammates who have been training since they were kids.
But I also wanted to take my chances outside competitive swimming and see if I can excel in multisport. It was a good decision for me because I found out that I excelled at running.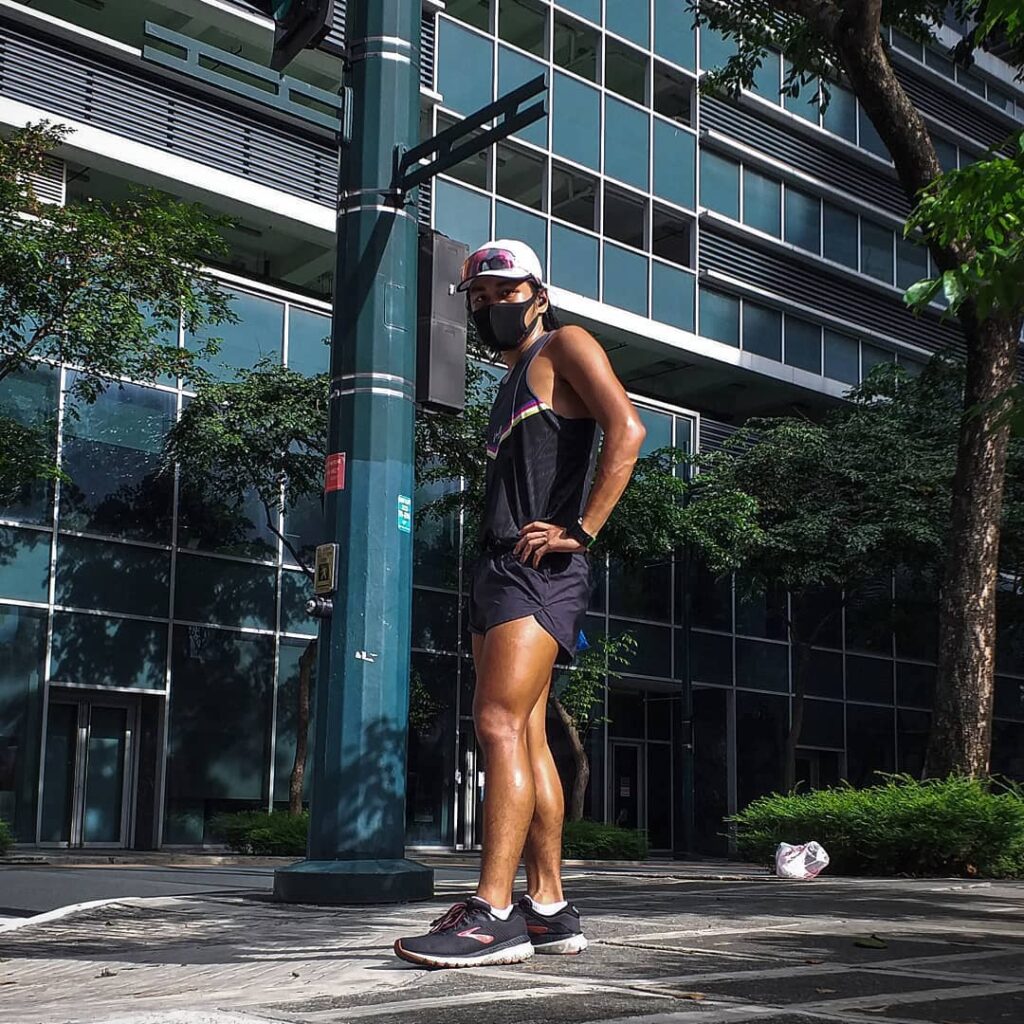 Myks, I learned from Miguel that you are an aspiring triathlete. Whose idea was it to venture into triathlon?
Myks: Mainly my idea [laughs]. I saw how triathlon made Miguel so happy, so I got curious. I also wanted to know if I can (in the future) do an Ironman.
What attracted you both to triathlon?
Myks: I think it's the diversity of the sport. Three different disciplines mean that I can learn three different things at once, and that makes it so exciting. No time wasted because you're always training and growing to become a better person and athlete.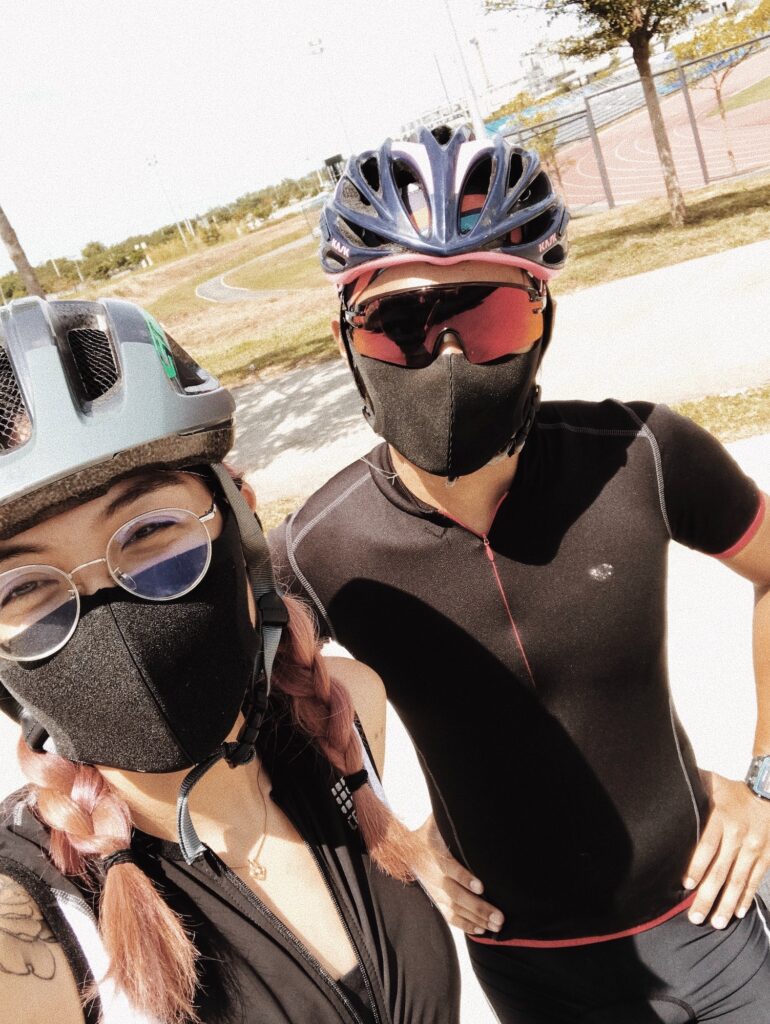 Miguel: It kind of made sense that triathlon was something that I was heading towards after a couple of successful races in aquathlon.
I honestly wanted to redeem myself through triathlon. Being a struggling swimmer taught me the value of hard work and what it brings you. It kind of gives you the mentality that all of the work you put in will eventually pay off, even if the odds are stacked against you.
Miguel, I would assume you crafted Myks' triathlon training plan. Was there anything specific or different about this plan you made?
Miguel: Yes. The specific thing was getting her used to training multiple disciplines at the same time. It is an exhausting process to go through, especially when you're just starting out. But that's where the fun begins.
Myks, how's training so far? When did you start, what are your goals, and any target races coming up?
Myks: Training has its ups and downs. It's a mental challenge as much as it is a physical one, especially because most of the time, I have to do it alone. I started running religiously in August 2020. Back then, my average pace was 8:45 to 9:00/km and I was already gasping for breath at the second kilometer.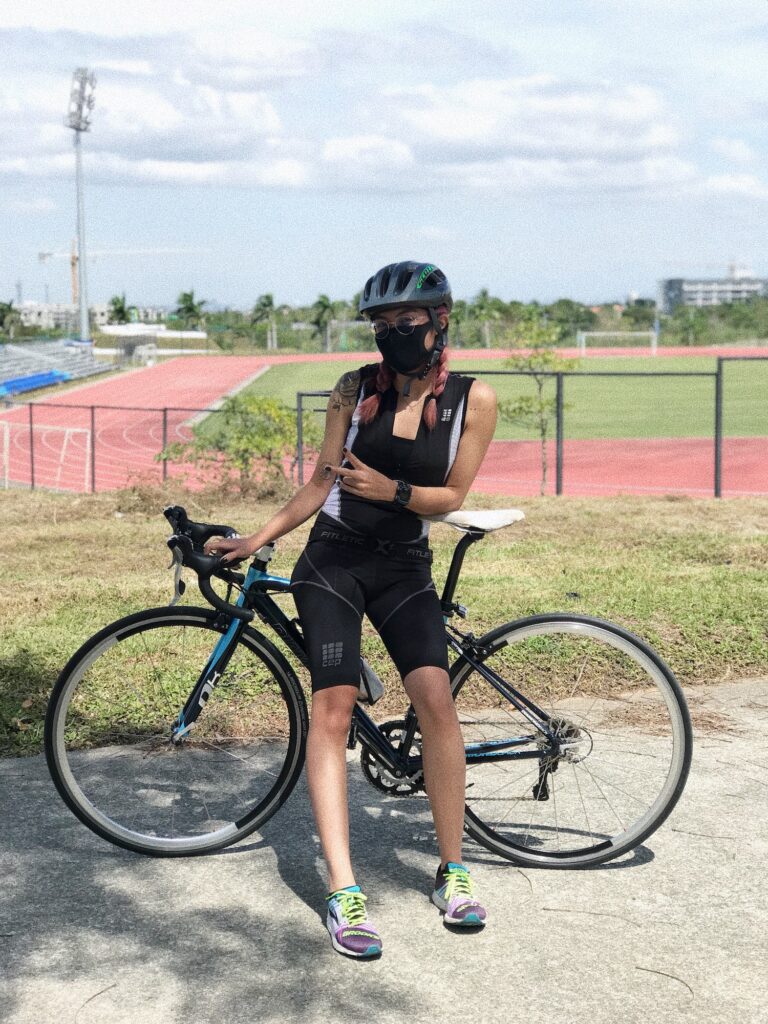 My first goal was to run a sub-30 5K and then after I hit that in February 2021 (26:12), I changed my goal to run a sub-one 10K (which I also achieved last June). I also started incorporating bike workouts. It's just a struggle now to train to swim since there are no pools available. That's why when Migs and I heard there was a duathlon this December (The Outlets Duathlon in Lipa, Batangas), I immediately signed up. We thought it was the perfect first race for me.
What are the easiest and hardest legs for both of you?
Myks: The hardest would be swimming since what I know about it is just from my P.E. class in college. I'm not sure though which is the easiest. I'd have to know after the race [laughs]!
Miguel: For me, the easiest legs are the swim and the run. Cycling is my weakest link. I've found myself in many situations where I get passed on the bike and run like hell just to chase those who passed me.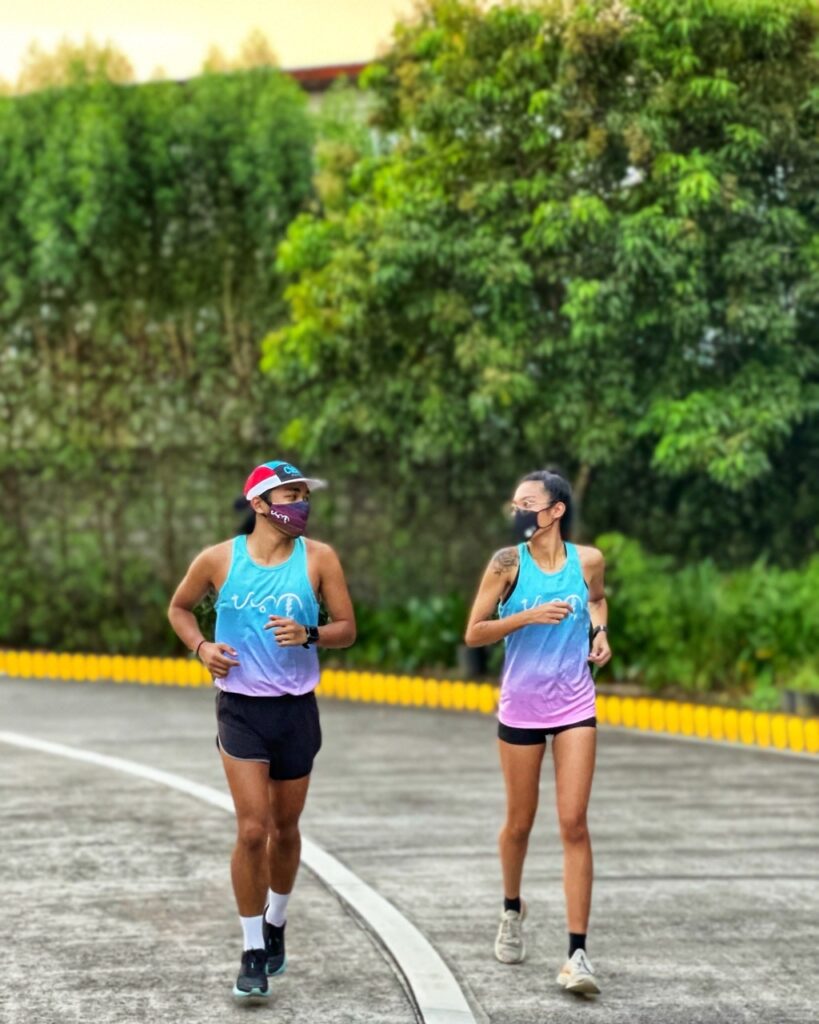 How do you maintain boundaries between your personal relationship and your training dynamics?
Myks: There are times when maintaining boundaries is difficult. Like, when I try to negotiate the workouts he gives. I've been training every day now since race day is coming up. Sometimes I feel like the workouts are too much but deep down, I know his intentions are for my benefit. 
Miguel: The dynamic is an ever-changing organism to deal with. Giving workouts to your significant other can definitely affect your decision-making, especially when you have mutual empathy towards each other.
To make it short, the workouts I give can be easily altered without any friction [laughs].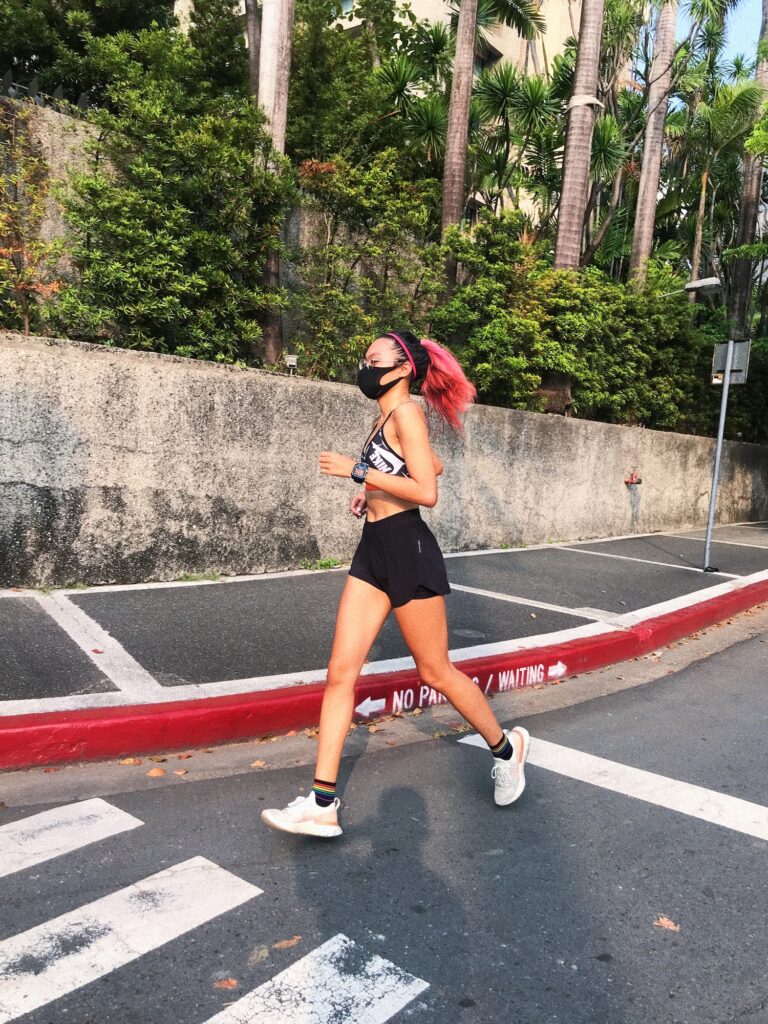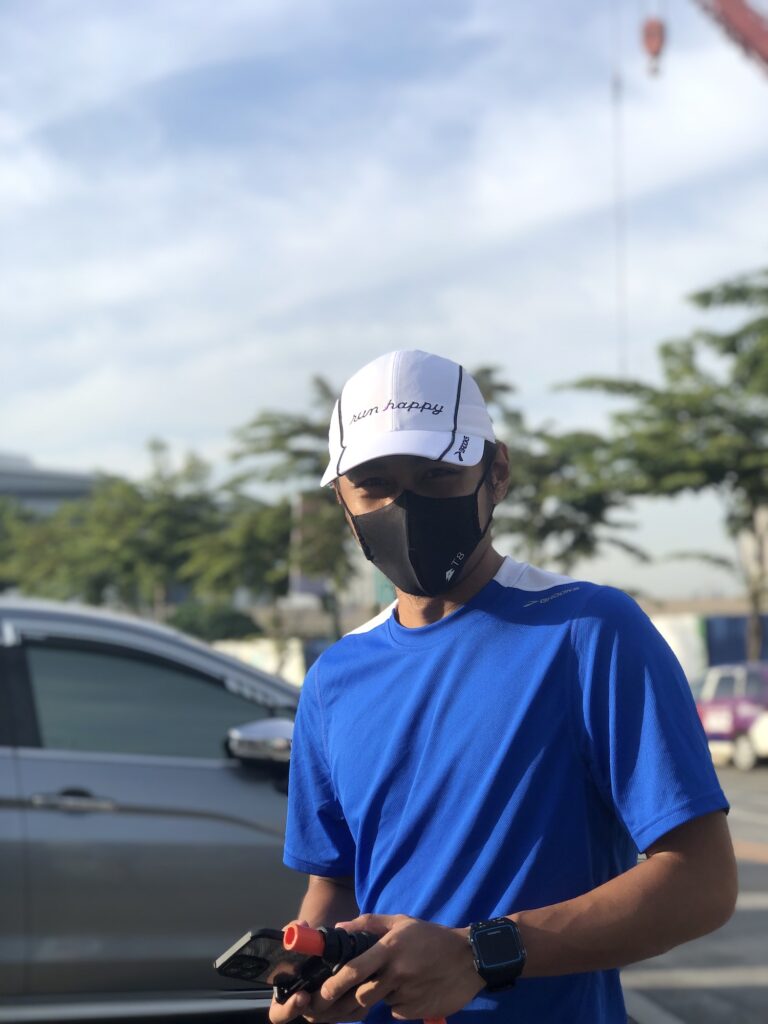 Does it also get frustrating and overwhelming when the two spheres of being a coach-athlete and a couple merge?
Miguel: Not gonna lie, it does get frustrating especially when it comes to tough love, you know? Of course, we want to push each other to become better versions of ourselves and we sometimes cross the line. But at the end of the day, we respect each other even when things get out of control.
Any key milestones you've accomplished so far, Myks?
Myks: I recently did a brick workout that had a fairly hard bike workout, and I was surprised that my off-the-bike fartlek run was on point. It was set at a pace that I usually have a hard time with. I also know how to change my tires already! I had to learn too because I use a bike trainer at home and so I changed it into my indoor tire so as to not ruin my outdoor tire.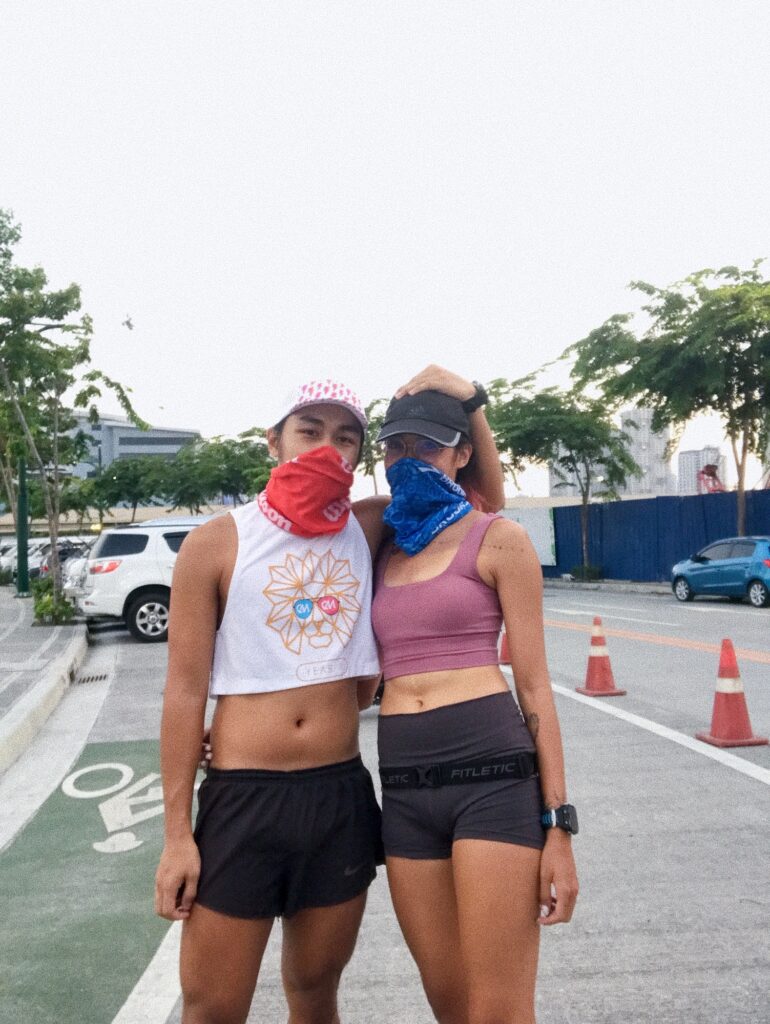 Miguel, what are you most proud of with Myks, both as a triathlete and a partner?
Miguel: It's the ambition and eagerness to learn. I could see a slight reflection of my old self when I asked what her goals were for the sport. I believe that she can achieve great things. It's just a matter of how willing she is to do whatever it takes to make these things happen. I'll be here, every step of the way.
Any tips on how to make an athletic couple relationship work better?
Miguel and Myks: Compromise. Always try to understand each other and step into each other's shoes. Always communicate. Maintain healthy boundaries in the relationship and know when it's time to be professional and when it's time to vouch for all the food expenses when the other is hungry [laughs].
But kidding aside, trust that both of you know what's best for each other. And be each other's rock.