The mother of all recovery plans to get you back to regular programming after an Ironman 70.3
Photos by Munbaik Cycling Clothing/Unsplash
Completing the cycle of your race period doesn't end at the finish line. Just like any workout, your body goes through a degenerative phase during the activity then progresses to a regenerative phase 12 to 72 hours after.
Adopting a recovery plan is just as beneficial to your training as is perfecting your swim stroke. Not only will this allow you to go back to your body's regular programming faster but it will also allow your muscles to heal properly before training for your next race.
But, recovery doesn't only mean rest. The single most common pitfall of athletes post-race is to enter a period of complete inactivity. Although your legs might feel like bricks, and your arms like jelly, we give you the five main areas you need to cover to proactively make the most of your recovery.
Nutrition
Eat: High-glycemic whole foods or carbohydrates such as rice, bread or even a candy bar. These will top off your glycogen stores after the hard effort your body endured.
Drink: A 16 to 24 oz carbohydrate-intensified liquid with sugar and sodium to replenish lost nutrients, immediately after the race. Luckily, one of the best options is native to Cebu—coconut water. Coconut water is high on electrolytes and has as much potassium as a banana. Another great option that is easy on the taste buds? Chocolate milk.
Compression
Graduated compression garments aid in minimizing inflammation. Use compression tights that begin at the ankle and come up to the waist. You can begin wearing the gear right after the triathlon while resuming normal activity. Leave the tights off at night though, too much pressure during sleep may lead to circulatory issues. Resume wearing them the next morning and over the course of two days.
Get moving
For the first two days, engage in light exercise such as a 20-minute bike ride, walk or freestyle swim. Follow with a gentle stretch of your neck, chest, calf, hip flexors, quadriceps, and hamstrings, holding each body part for 30 to 45 seconds with two repetitions. During days three and four, begin low-level dynamic stretches like lunges, butt kicks, straight leg kicks, knee to chests and heel drops, holding for one to two seconds with 10 repetitions.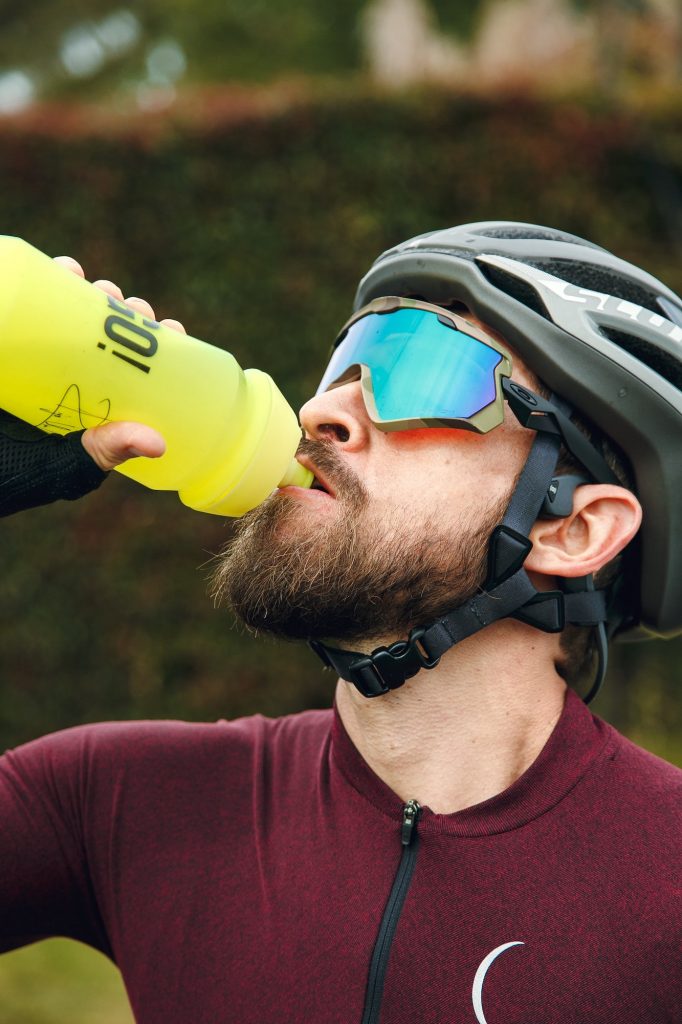 Foam roll
Trigger points, or those spots that feel sore, are hypersensitive nodules within a tight muscle. They are formed after muscle waste has pooled along a large muscle group and cause the pain you feel all over your body. Roll out your quadriceps, IT band, butt, and calf muscles with a foam roller. You should do this twice daily over the course of the next week. This will break up the muscle adhesion and flush out the waste.
Sleep
Finally, you have the best excuse to sleep in. Our bodies naturally go through a unique rebuilding process as we sleep. Take it easy for the first three days (read: no long nights out), and clock in eight to 12 hours of slumber. When in bed, elevate your legs above heart level to facilitate the return of blood towards your heart, or venous return.