Rising Filipino fighter Joshua Pacio improved to 12-2 after taking out Thai foe Pongsiri Mitsatit
By Klyde Manansala | Photos by Tristan Tamayo and courtesy of ONE Championship
Team Lakay's Joshua Pacio once again came out triumphant in front of his home crowd after making Thai opponent Pongsiri Mitsatit tap out early in the first round of their fight in the preliminary cards of ONE: Reign of Kings on Friday at MOA Arena.
The rising Filipino star dominated Mitsatit right from the start after locking the Thai down on the ground and landing several hard elbows in the head. This saw Mitsatit totally lose control of his position as Pacio forced him to submit after stretching his arms backwards with the Filipino's legs locked in his torso. The fight ended at the 3:37 mark.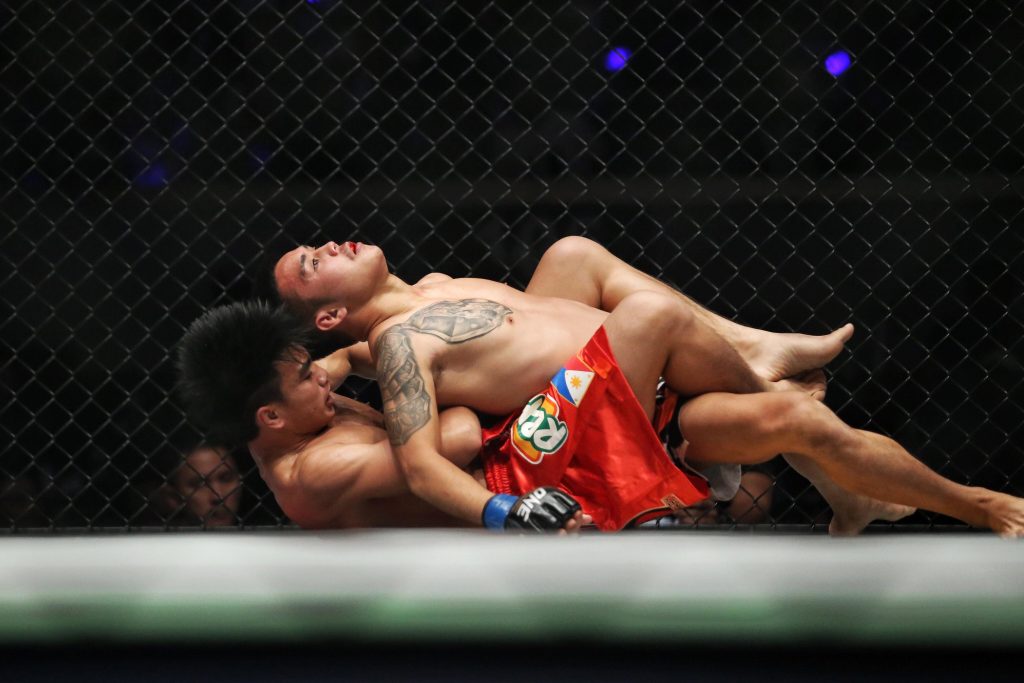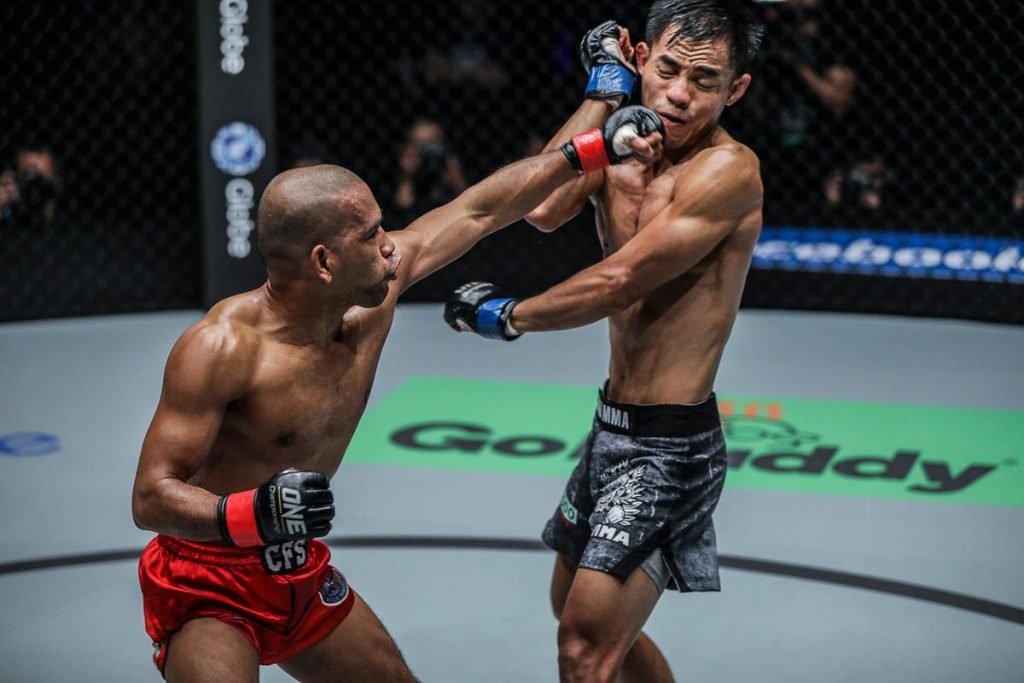 "I call that 'Passion Lock.' I've tried that move in training and I thought I would do it here," Pacio said of his finishing submissive move.
"I feel awesome and I can't express the feeling of fighting in front of the home crowd," he said after remaining unbeaten in the Philippines.
Pacio wasn't the only Filipino who booked a spot in the preliminary cards.
Rene "The Challenger" Catalan was able to keep his exemplary winning momentum and stretched his win streak to five, outlasting Indonesian Steffer "The Lion" Rahardian to give him his first ONE career loss, 9-1.
Catalan dominated all three rounds, but Rahardian, despite being unable to withdraw from the Filipino's head strikes and heavy kicks, stood his ground until the final round.
Catalan wins via unanimous decision as he improved to 5-2.
Subscribe to our newsletter to receive the latest sports news and active lifestyle and fitness features you need