A race filled with sprint finishes and close fights saw six- to 14-year-old kids vying for a podium finish
By Klyde Manansala and Catherine Orda | Photos by Javier Lobregat
Fourteen-year-old Zedrick Borja emerged as the top male finisher in the boys' 13-14 division at the Alaska IronKids race, beating second-placer Clifford Pusing by 0.7 millisecond.
While Borja was ahead by at least a minute during T1, the race's entirety otherwise found the two athletes in a very close fight, with each one posting almost the exact same time throughout the race. Borja, who also placed first in the last IronKids race in Century Tuna Ironman Philippines, clocked in at 38:24.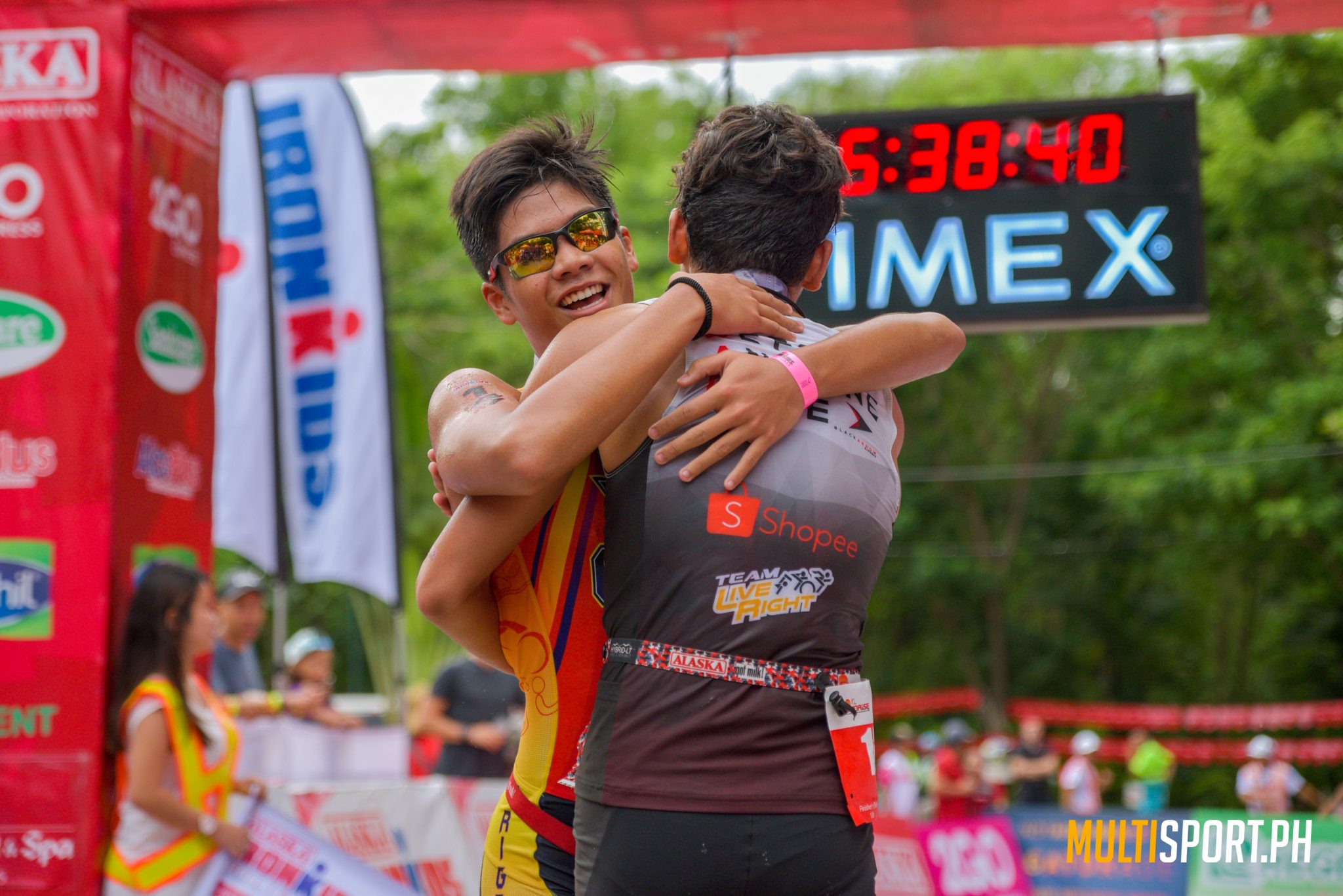 "Sa buong race po, sa una talaga may mga parts na kabado… tapos 'yon, nahirapan lang ako sa bike dahil ang technical ng course, pero overall masaya naman. Kami ni Clifford, salitan kami sa harap eh, magkadikit kami buong race," said Borja in the Meet the Champs press conference.
About 41 minutes into the race, the first two participants of the girls' 13-14 age group neared the finish line. It was 13-year-old Moira Frances Erediano who clinched the top spot, defeating Nicole Marie del Rosario by about 40 seconds. Though del Rosario initially took the lead during the swim, Erediano recovered in the bike leg to eventually run her way to the finish line.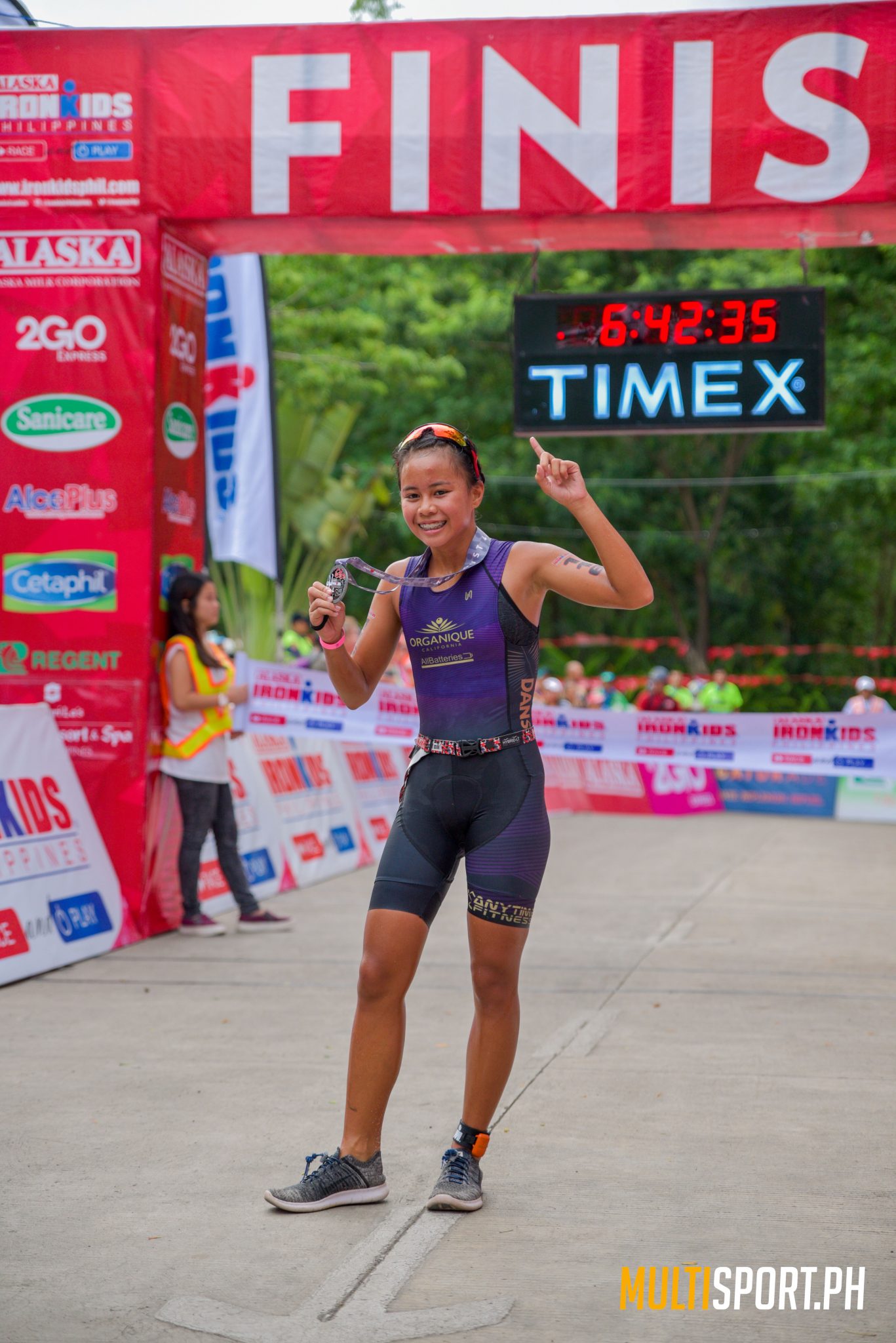 "We want to say thank you for helping us continue to champion the values of dedication, discipline, hard work, and team work. It has always been Alaska's purpose to encourage kids to take on the healthy and active lifestyle," said Harvey Wong, marketing and business development director of Alaska Milk Corporation.
Now on its ninth year, the Alaska IronKids in Cebu brought together almost 400 young athletes—a far cry from its initial 60 participants in its inaugural edition almost 10 years ago. The race, which has become a highlight in Ironman events is a three-kilometer run, 400-meter swim, and nine-kilometer bike event joined by kids ages six to 14.
"It's just so impressive, the energy in this room and in the race course this morning. You know, these kids are amazing, as you can see they have such a bright future ahead for triathlon in this country," said the IronKids' coach Ani de Leon-Brown.