Moira Erediano successfully capped off her Alaska IronKids career with a fifth title while Matthew Hermosa claimed his third
By Nicole Ganglani | Photos by Samantha Ong
After winning her fifth and final Alaska IronKids crown, Moira Erediano admitted that this title felt bittersweet. The 14-year-old athlete from the Talisay Luigi Triathlon Group-Go-For Gold (TLTG-GFG) team was nostalgic about the end of her Ironkids career—but she wouldn't have wanted it to finish it any other way. Erediano dominated the 13-14 year old girls category for the third straight time after clocking in 39:22:01 at this year's race.
"I feel so happy right now that I finished first in my last IronKids and I became a champion. I also feel sad because I still want to compete and meet new people in the tournament," says Erediano. "[Competing in the] IronKids taught me sportsmanship, discipline, and responsibility."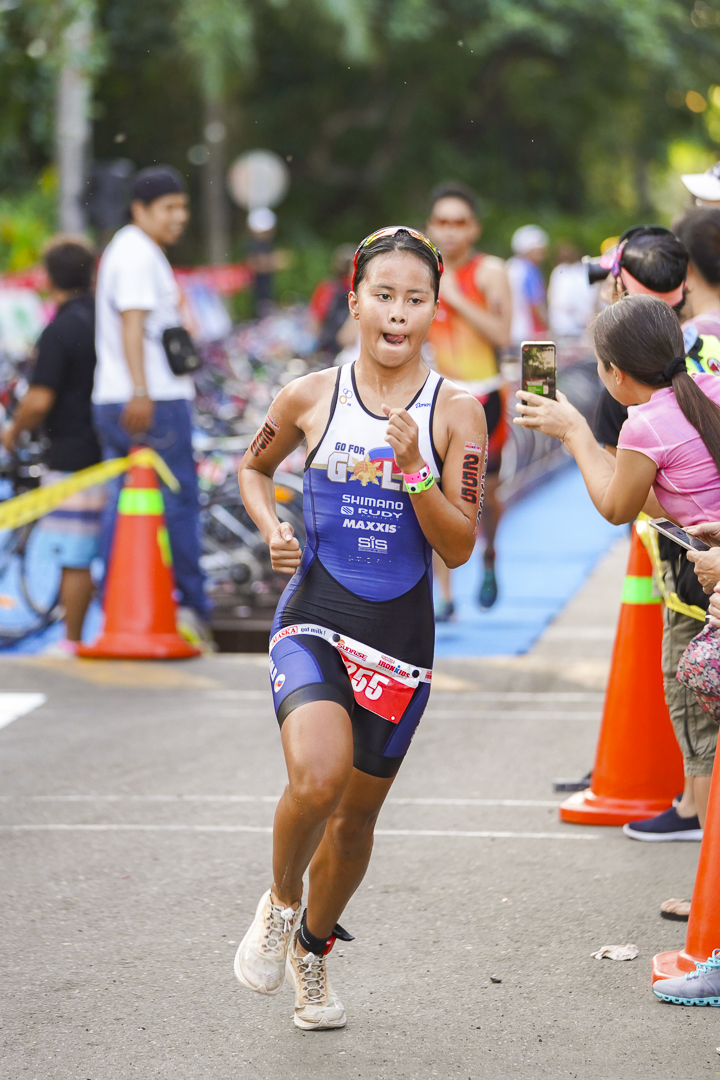 Moira Erediano finished her final IronKids race in 39:22:01
The Cebuana native from Sacred Heart School-Ateneo bounced back from a slow 400-meter swim start and finished both the 12K bike and 4K run in less than 30 minutes. Just a minute behind Erediano was Jeanna Mariel Canete who finished in 40.38.71 followed by Malaysian Kelly Yw Long (43:24.46).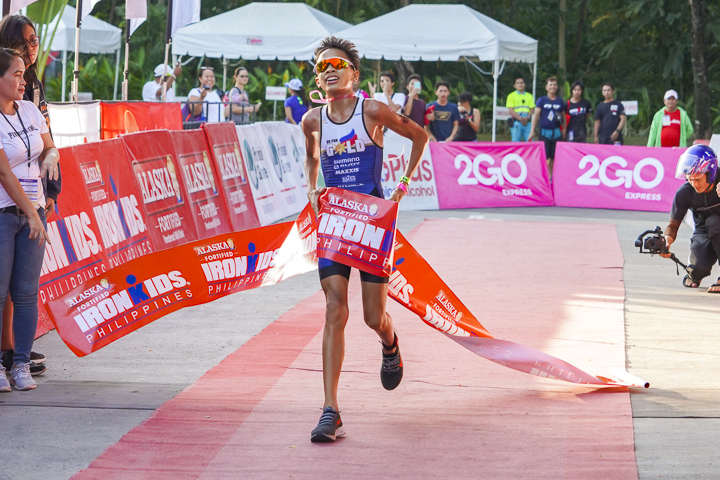 Matthew Justine Hermosa nab his third IronKids title 
Erediano's teammate Matthew Justine Hermosa came in the swim leg fifth but managed to outlast his opponents in the 13-14 boys category with the time of 35:08.33. This marked Hermosa's third straight IronKids title since he joined in 2015 and the first one under the category.
"I was really pressured when I started the race," says Hermosa, who grew up in Talisay. "I managed to overcome the nerves that I felt and I was able to motivate myself especially knowing that my whole family was watching" 
TLTG-GFG topped all teams in the 11-14 mixed division thanks to Erediano and Hermosa's outstanding results.
Next to Erediano was 2019 Alveo Alaska IronKids champion and Cebu native Earol Belonguil who stepped in the finish line at 35:43.04 followed by Eryk John Omandam (36.02.78).
In the 11-12 age group (who had to complete a 300m swim, 9K bike, and 2K run) Michael Gabriel Lozada was the top finisher (32:27.56) followed by Gino Camille Lamoste (32:31.08), and Juan Alessandro Suarez (32:36.56). Meanwhile, Kira Ellis ruled the girl's division with the time of 35:15.24 followed by Aira Danara Gregorio (38:05.18) who was a second ahead of Catroina Danelle Vasquez (38:06.21).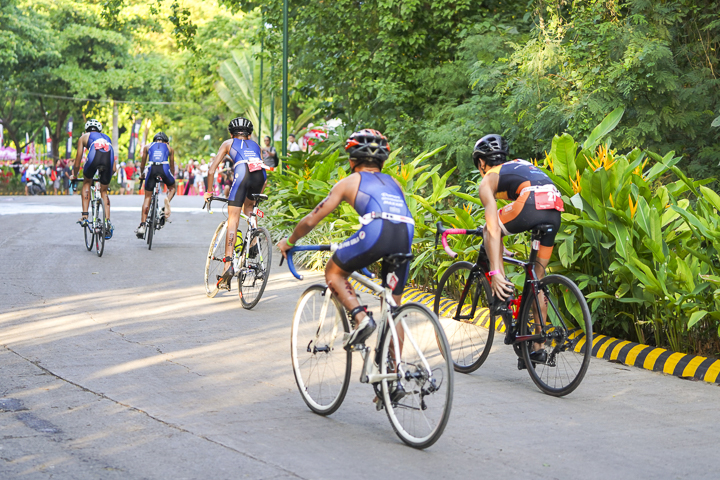 The IronKids race kicked off its fourth year in Cebu
This year's swim-bike-run tournament was a good sign for the future of triathlon in the country. The competition had over 348 participants ranging from six to 14-year-old—a far cry from its initial 60 participants when it was first held 10 years ago. The swim-bike-run race has become one of the most anticipated events in Regent Aguila Ironman 70.3.
Subscribe to our newsletter to receive the latest sports news and active lifestyle and fitness features you need