Assertive teenagers are a pattern that we keep seeing in competitive sports, even in the 18th Asian Games
Photo from Asian Games and by Musong R. Castillo (Yuka Saso) via Inquirer Sports
It's a bittersweet affair, tracking the performances of our national athletes in the first week of the Asian Games.
On the one hand, we've got Hidilyn Diaz's groundbreaking victory and the more recent win of the women's volleyball and golf teams—results that have swiftly dispelled doubts surrounding our athletes' talents. Meanwhile, Gilas' unfortunate loss to China has given us much to think about: that while it was devastating to see them struggle, their performance last Tuesday is telling of the kind of results they have yet to turn in.
The latter can be a point of contention for some, but if there's one thing every participating nation can agree on, it's that the Asian Games have so far been pretty compelling to watch. One trend that's caught our attention is the slew of young athletes dominating different fields. In the past three or four days, it's teenagers as young as 15 years old who have been landing impressive podium finishes. Take a look at some of the teens that have been taking over the Asiad:
Yuka Saso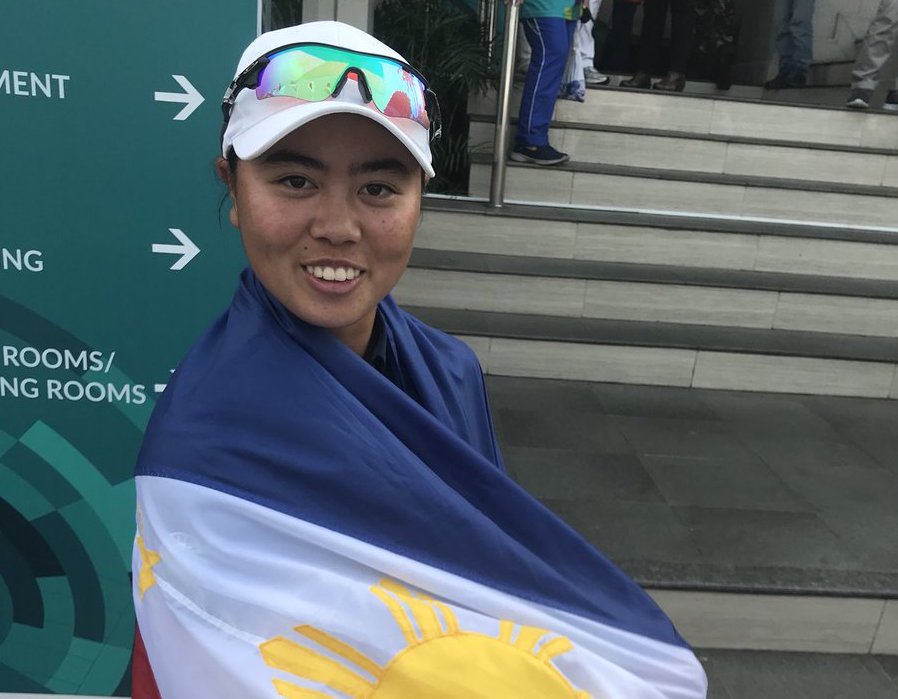 Our national athletes have already outdone themselves as far as redemption is concerned: 17-year-old Filipino-Japanese golfer Yuka Saso nabbed the gold medal in the women's individual golf competition last Sunday (which also elevated the women's golf team to the gold medal spot), thus continuing our country's gold medal search in the Asiad. Next for the Bulacan native is the Youth Olympic Games in Buenos Aires scheduled from October 6 to 18.
Yeo Seo-jeong
This 16-year-old South Korean gymnast made rounds in a number of headlines after clinching the gold medal in the women's vault, beating 43-year-old Oksana Chusovitina, a veteran who currently ranks ninth among top female medalists by total medals won. This victory is the second of the day for Korea, but it's also more significantly Yeo's first career gold medal.
It's worth mentioning that Yeo's father Hong-chul won back-to-back Asian Games titles in the men's vault in 1994 and 1998, making her first podium finish at the Asiad an even more interesting feat. This impressive 14.387-point finish is only the beginning for Seo, who, as early as now, is already gearing up for the 2020 Tokyo Olympics.
Rikako Ikee
Japan's Rikako Ikee is bent on making Asian Games history after winning her fifth gold and her seventh medal overall in Jakarta. The competitive swimmer recently topped the 50-meter freestyle Thursday after clocking in at 25.09 seconds, making her a name to watch out for in the 2020 Tokyo Olympics. Ikee, who had just turned 18 last month, said in an interview: "I just hate losing. I'll win through sheer willpower if I have to."
Lakshay Sheoran
The 18th Asian Games is Indian shooting prodigy Lakshay Sheoran's first appearance at the continental showpiece and he's already earned a medal. The 19-year-old was a picture of both calm and intensity as he shot a total of 10 targets in last Monday's trapshooting event, bagging him the silver medal. Though he lost by five points to Taipei's Yang Kun-pi, it's undeniable that Sheoran is a promising athlete. His win is also notably the first out of the three consecutive trapshooting victories for India at this edition of the Asian Games.
Saurabh Chaudhary
India's second consecutive trapshooting victory comes courtesy of 16-year-old Saurabh Chaudhary who shot the bullseye to win the gold medal in the men's 10m Air Pistol on Tuesday, making him the fifth Indian shooter to win gold at the Asian Games. Chaudhary's win is notable for such reasons, but it's also worth knowing that his winning shot (also his final) was against Tomoyuki Matsuda, a two-time world champion.
Shardul Vihan
Completing India's triple win streak is 15-year-old Shardul Vihan, who won silver in the men's double trap event. Vihan shot 73 in the final round, losing to South Korea's Shin Hyunwoo who scored 74. Vihan is currently the youngest Indian athlete to win a medal at the Asiad. India's team of young shooters has gotten everyone talking, but Vihan's victory stands out if only because it comes as a testament to the Indian youth's athletic prowess.