TJ Jimenez, a finisher of Norseman Xtreme triathlon, says the race has given him the ultimate test of grit, endurance, sportsmanship, and, more than anything, faith
Photos courtesy of TJ Jimenez
A 3,800-meter swim in ice-cold water, 180 kilometers of mountain cycling, and a 42.195-kilometer run, which ends in the most peculiar way: climbing a mountain. Isklar Xtreme Norseman triathlon is regarded as the toughest swim-bike-run event in the world, and certainly, those numbers alone already hints at what triathletes have experienced after conquering the so-called "death race" in Eidfjord. It takes an exceptional kind of boldness to throw yourself into a race like it, but for 51-year-old entrepreneur TJ Jimenez, it's one of those experiences he can't afford to miss in his lifetime.
What drove you to join the Norseman Xtreme Triathlon? Was this your first time to join the race?
I turned 50 last year and realized that Kona takes years to accomplish. So I took the chance in the Norseman's famous lottery since it's at the top of my bucket list. It's known as the ultimate triathlon on Earth—triathletes know that. I joined the lottery a week before it closed and to my surprise, I was given a slot out of the thousands who joined. Norseman gives out only 260 slots regardless of how many people joined the lottery.
After getting a slot, how did you prepare for the race?
In November 2017, they sent me an email, stating that I was picked. It was then that I started to join as many races as possible. I did almost all Audax Philippines and Fondo Manila events. I made sure I had two full and four half Ironman races before Aug. 4, 2018. I registered practically in every race—whether duathlon, marathon, ultra marathon, trail run, or sprint triathlon. I wanted all my weekends to be filled with races as my training prep for Norseman.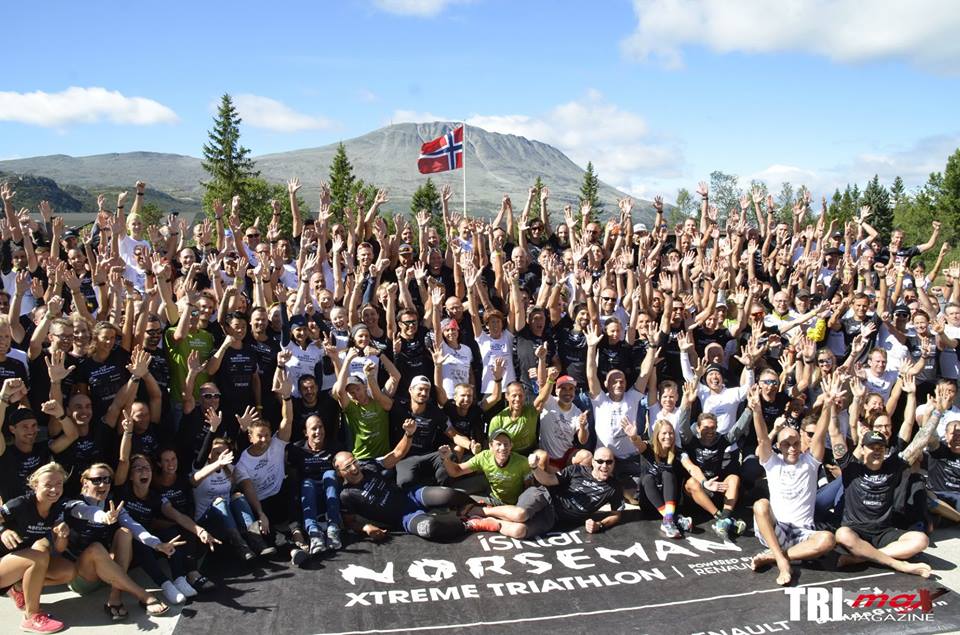 Can you tell us about the race itself? How did the toughest endurance race treat you?
There's no doubt, Norseman's the ultimate test of endurance, grit, sportsmanship, and, more than anything, faith. It was a race of a lifetime. It was daunting as soon as we boarded the car ferry at four in the morning, while it was still dark and cold, taking us to the swim start at 16 degrees Celsius. The 3.8-kilometer swim was legendary as we jumped from the ferry into the dark, deep fjord surrounded by snow-clad mountains swimming to the harbor of Eidfjord.
What was the most difficult part of the race for you? Was there a point when you wanted to give up?
The 180-kilometer bike was a long day. We climbed up the infamously tough, technical, and unforgiving but beautiful mountains of Norway. Mother Nature made sure to throw us at every weather there was in Norway . The climbs were tough, but the descents were technical and precarious. The weather climbing up almost made me give up the bike leg.
How did it feel to cross the finish line?
Norseman's run route is known for it's brutality where the first 25 kilometers are flat. From the 25th kilometer, the climb starts in Zombie Hill where you have to go up all the way to the finish line. My wife, who was my support, kept pushing me on, but my legs couldn't go any faster. I knew from the start of the race that this is mental more than physical. I kept fighting all the way to the finish line. I was moved hearing our national anthem being played as I, together with another Filipino athlete and our support, crossed the finish line. We're humbled by the experience and we're grateful for all the love and support of my family, friends, and the whole Norseman community.
What was it like to have your wife Grace supporting you in the course of your journey in Norseman?
Grace has always been my biggest fan, one who doesn't just wait for me at the finish line, but one who goes out to join me in the race course. She's always present in all my races, as photographer, cheerer, SAG (support and gear), and everything in between. She has stepped up from a fan to an athlete, making her my only choice as my Norseman support. We've been doing races together, even crossing the finish line together like in Ironman 70.3 Taiwan and Ironman 70.3 Davao. I knew I couldn't have done it myself, just as one of the Norseman tees said: "You can't do it alone." I take pride in knowing that not by might, not by power, but by God's grace that I was able to finish the race.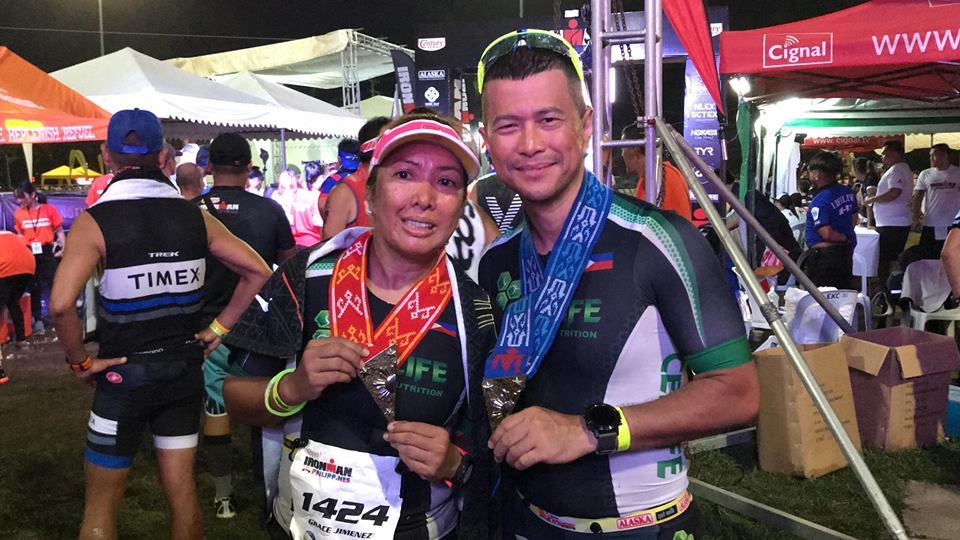 What does it mean for you to finish this race?
Norseman has changed my perspective. This taught me to hold nothing back, to go further than what I think or imagine, and unearth the potentials I never knew I had.
Would you encourage other triathletes to take on the same challenge? How sustainable do you think an extreme triathlon race like this is for Filipino athletes?
"The race isn't to the swift, nor the battle to the strong; but time and chance happen to them all" (Eccl 9:11). This has been my guiding principle as an age grouper. I hope this will encourage the rest of the Filipino athletes to take the challenge. Norseman provides all information an athlete needs to know prior to joining the lottery. That should be the number one consideration of anyone who wishes to know whether it's sustainable or not. Norseman triathlon is an experience of a lifetime both for the athlete and the support (as my wife would always tell me). It's priceless. One that will be remembered to the grave.
What are your plans after this?
After Norseman, I'm scheduled to race in Rockstar Triathlon and Ironman Taiwan, finish the remaining Audax events this year as I prepare for Paris-Brest-Paris 2019, Audax UK. God willing, I plan to join Norseman again in 2020.