Triathlete and coach Omar Paredes overcomes the biting cold to become the first Filipino Norseman Xtreme finisher
Photos courtesy of Omar Paredes
What makes Isklar Norseman Xtreme Triathlon one of the most difficult endurance races today?
The annual race happens in the wilderness of Western Norway. After swimming almost four kilometers in 13-degree Celsius waters to the remote Eidfjord, participants will bike 180 kilometers over five mountain passes in Hardangervidda, and run 42 kilometers to the top of Mount Gaustatoppen.
With neither a stop nor a break, only the first 160 athletes are awarded the black "survivor" T-shirt and allowed to enter the finish line. Besides the rugged terrain, what makes it more difficult is that it happens in the most extreme weather conditions. Not everybody gets to be picked to join the race. My wife Laarni sent our names. It works like a lottery and I was lucky I got in.
How did you prepare for the race?
Even from the start, the biggest challenge was the cold weather. I live in Los Baños, Laguna and the water in Norseman was as cold as water right out of a freezer. To prepare for this, my wife and I stayed at Eidfjord for two weeks before the race, so I can somehow acclimatize to the weather. I practiced swimming in these cold waters.
Tell us about the race itself. How did the toughest endurance race treat you?
The race was brutal. The level of competence of the European and other foreign triathletes is way beyond the ones I've seen in local races. I was the only Asian athlete, and an age-grouper at that. Most of my competitors are either elite or pro. The weather was really a major factor because we only got to acclimatize two weeks before the actual race. Coming from a tropical country, it was a major adjustment.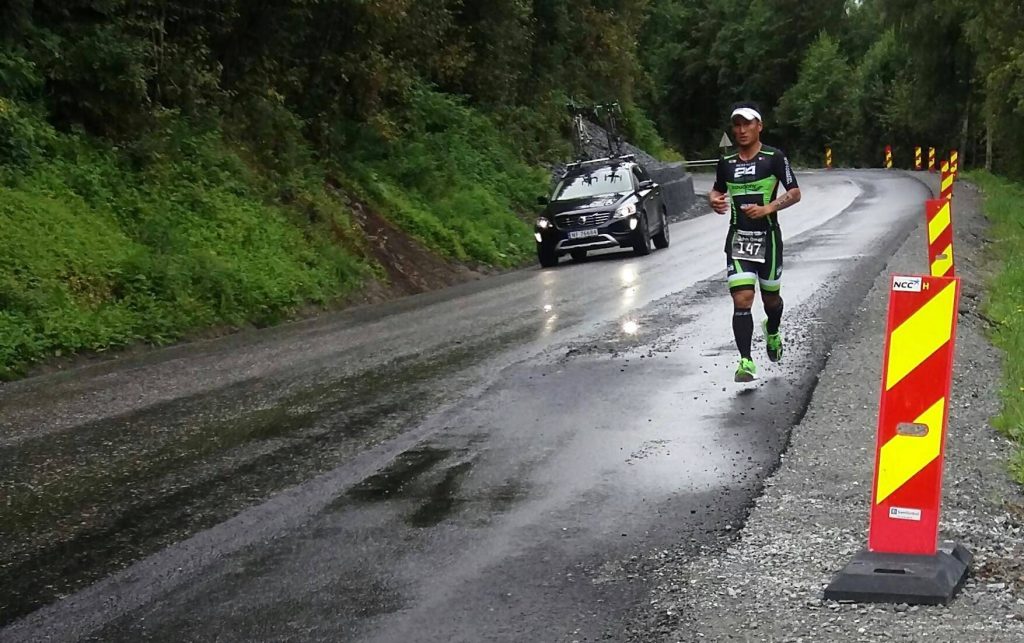 Even if I trained in the water every night, my body felt the shock of the freezing lake, which was the swim part of the race. Flashes of my family, friends, and supporters kept me afloat, even as I felt numb. Nutrition before, during, and after the race really mattered because as athletes, we have specific needs.
The 180-kilometer bike part, I thought, would come easy for me since I'm really a biker. But pedaling through the cold rain and past mountains, most of which are uphill climbs, really tested my endurance. That experience left an imprint on me. It made me respect more all my fellow athletes. Respect for being part of the race, respect for finishing the race.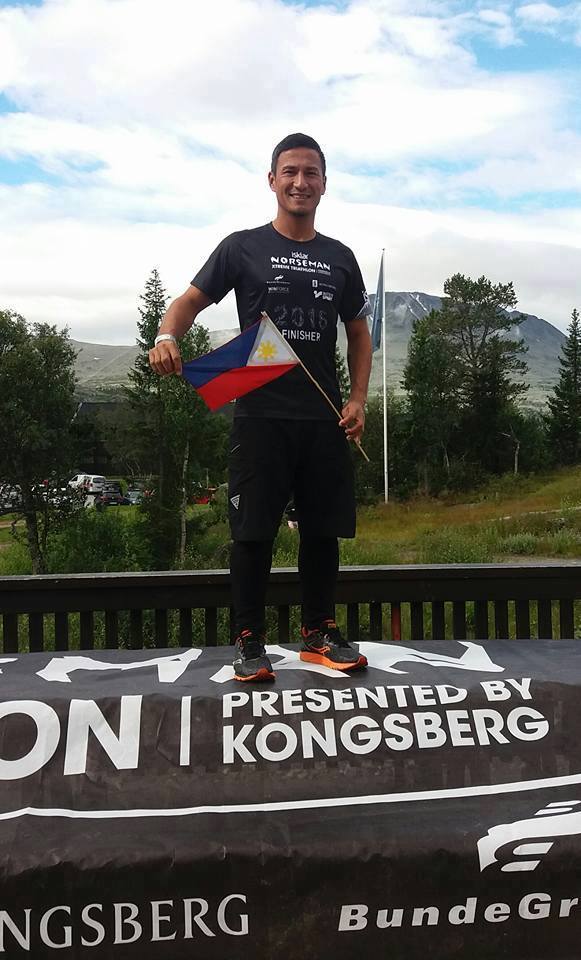 How did it feel to cross the finish line?
I cried when I reached the top of the mountain. I was so tired and cold, and after it was all finished, I was seized by chills. When I reached the top, I cried so hard I made it there alive. My whole body was in pain but it was all worth it.
What does it mean for you to finish this race?
It made me discover some parts of myself, which I was not aware existed. I thought doing long-distance races like Ironman is already my benchmark. Finishing Norseman made me realize that I can still do more and be more. Through this race, sharing what it takes to finish it or become a triathlete takes on a new meaning. It becomes more personal, more meaningful. It means I am ready as a mentor to train new blood to face similar challenges. There are a lot of Filipinos who are taking the challenge of triathlon. They need to be guided properly to conquer the races. I think after this challenge I have more to give.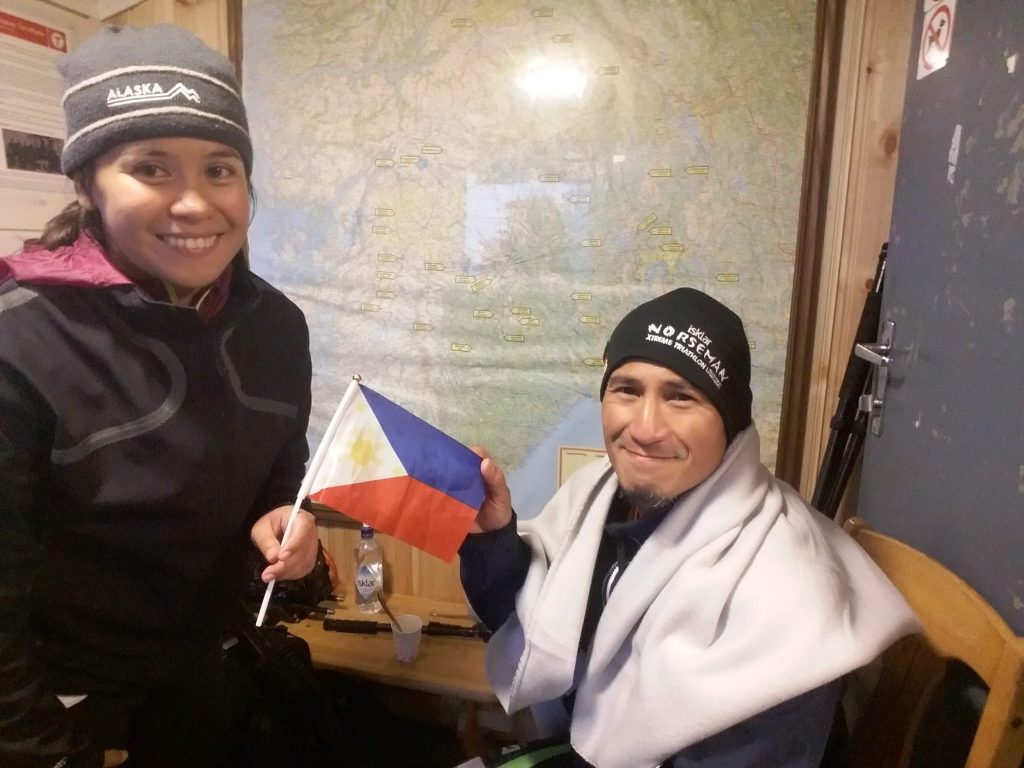 Was there a point in the race when you wanted to give up?
The swim at 5:00 a.m. was a huge surprise. The water was too cold and I had to keep swimming to beat the cold. I thought it was the end for me. There were several times in the race when the thought of quitting crossed my mind. But those were the times I thought of my family, team, and country. It helped me get through those difficult times in the race. My wife was also there to cheer me and support me.
Would you encourage other triathletes to take on the same challenge?
Norseman Xtreme is not your typical Ironman-distance race. It's extreme and brutal. Maybe for endurance athletes who have already experienced several Ironman-distance races under their belt (and are used to racing in the cold). If you have raced an Ironman, expect to finish anywhere between two to five hours plus your PR. Definitely, it is not recommended for newbies, but with will, determination, and proper preparation, you can also conquer the race.
Remember to give the race the respect it deserves.