Gubat, Sorsogon will once again host its annual surfing competition Lunad sa Balod
Photos courtesy of Gabs Battalones and Adrian Ayo
In a country made up of over 7,000 islands, La Union, Zambales, Baler, and Siargao are some of the most recognized surfing destinations visited by tourists every year. But apart from their coveted waves, a barely charted territory on the edge of Bicol lies a secret surfing haven that offers a different experience: Gubat in Sorsogon.
The past years have seen Gubat rise as an emerging surf spot with Lunad sa Balod, a national surfing competition and music festival organized by Gubat Sorsogon Surf-Riders Association (GSSA), as its most defining signature.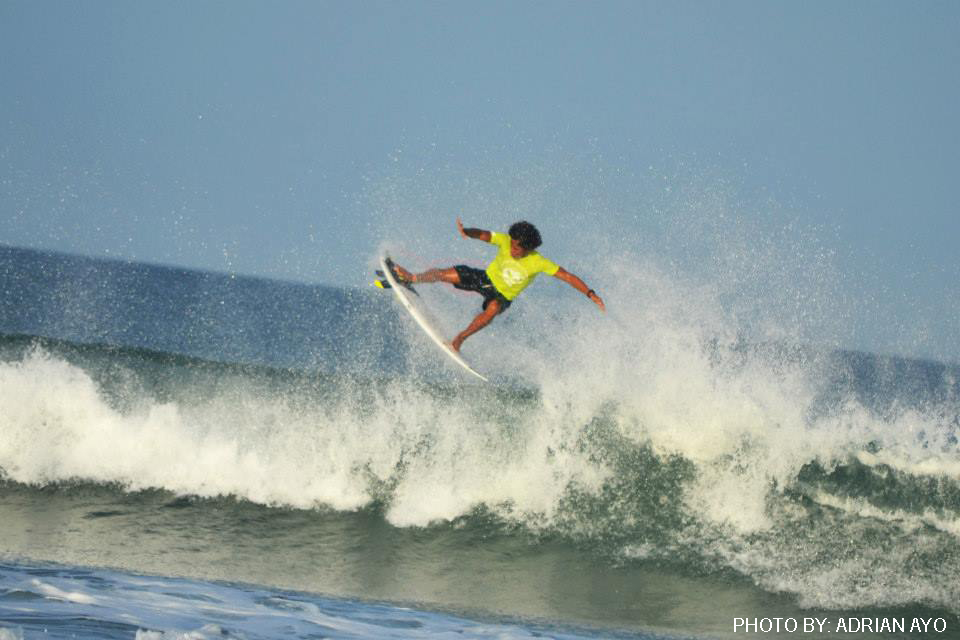 This coming weekend, the best wave riders from all corners of the country will flock to the shores of Buenavista Surf Camp to partake in GSSA's fourth consecutive surfing competition that not only attracts surfers but all sorts of people looking to escape the urban life. Aside from the surfing competition, Lunad sa Balod is also known for holding the biggest music festival in the region in an effort to create an atmosphere where surfers, non-surfers, locals, and tourists can foster camaraderie.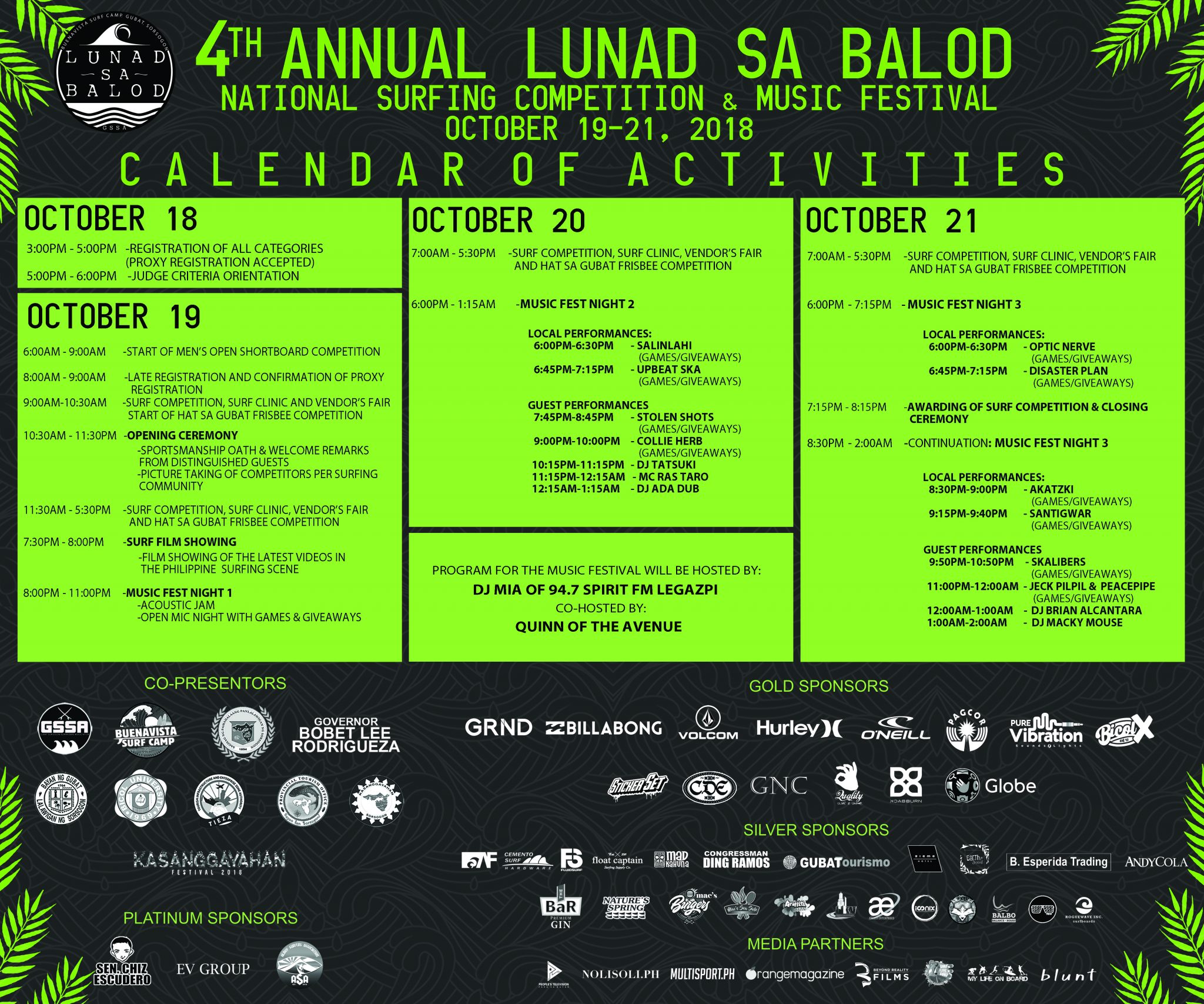 Since its inauguration four years ago, GSSA has contributed greatly to the local surfing community in terms of tourism, environmentalism, sports, music, and most notably for the children of Gubat who, at such a young age, have found surfing as a way of life and source of income.
In line with the province's Kasanggayahan Festival, this year's Lunad sa Balod will have five surfing categories from Oct. 19 to 21: Men's and Women's Shortboard Open, Men's and Women's Longboard Open, and Grommet's Shortboard. Winners will bring home a total of P250,000 in cash prizes and up to P100,000 worth of products.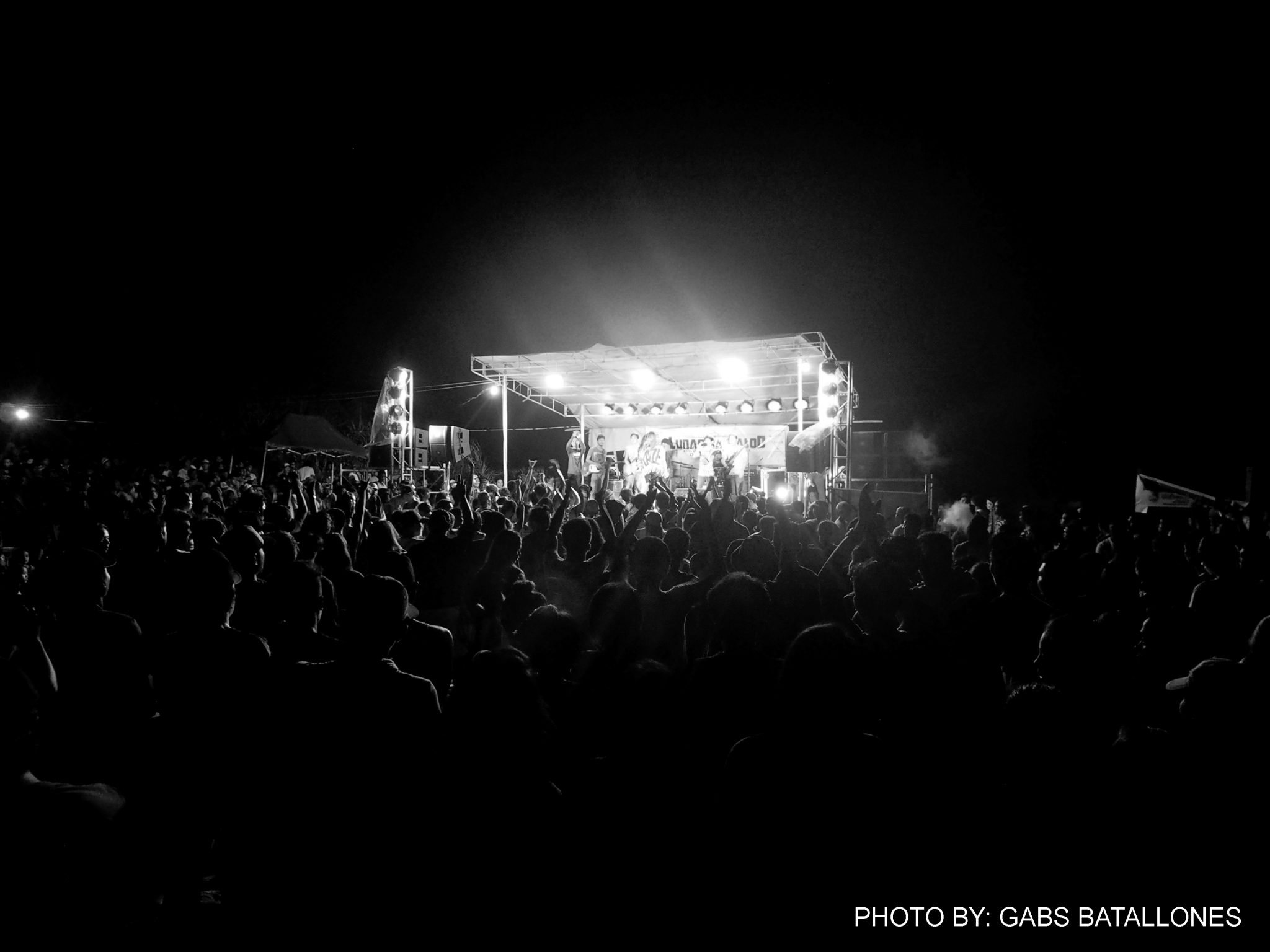 Beyond the surfing competition, surfers and audiences will be served with various music genres like rock, reggae, ska, and rave music for three nights. Open-mic performances will take place on the first night while Stolen Shots, Collie Herb, DJ Tatsuki, MC Ras Taro, and DJ Adu Dub will grace the second night. Performances by Skalibers, Jeck Pilpil & Peacepipe, DJ Brian Alcantary, MC Macky Mouse and a set of local bands will cap off the three-day event. The awarding of this year's winners will also take place in the last night.