For the children of Gubat, Sorsogon, surfing provides lessons to carry in all aspects of life
Photos by Klyde Manansala
The surfers laid on their boards, waited for the perfect moment, paddled with their hands, looked ahead, and stood up—some kept their balance, some didn't—as the waves brought them closer to shore. They did exactly the same thing for half an hour with eagerness across their faces.
Everybody's eyes were fixated on them. Watching the surfers unceasingly change their position while they ride the high waves already looks tough, but it seems as if each one of them finds pleasure in the fatigue and exhaustion they'll endure after.
I used to think that surfing is just a form of leisure. Nothing more than a challenging sport where you try your best to keep your body in sync with the current. Until I met the people behind the Gubat Sorsogon Surf-Riders Association, Inc. (GSSA), who flaunted that surfing could be a way of life. A sport that will get you on the right track in life, be it developing self-discipline or learning the value of respect.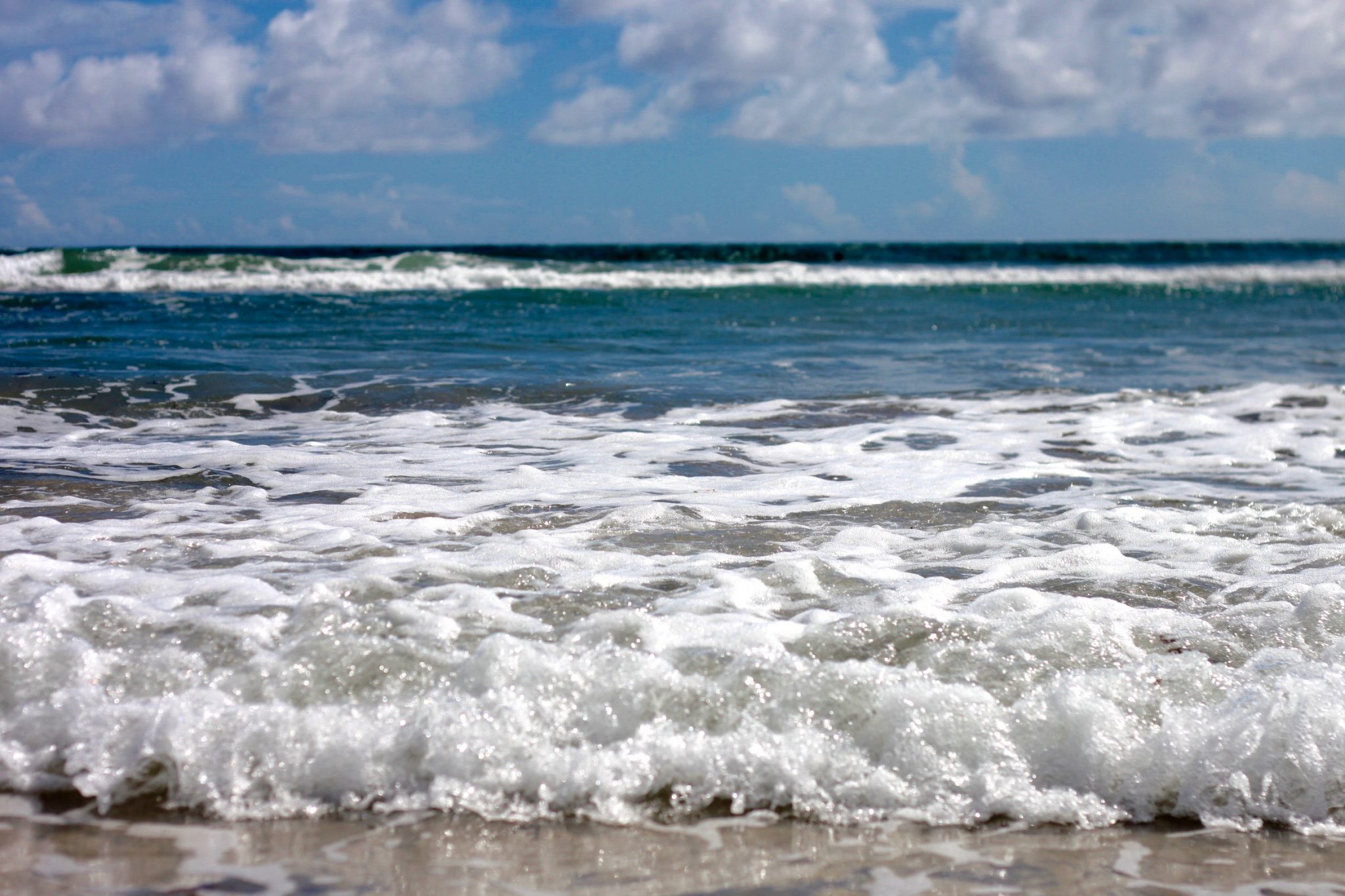 GSSA is a surfing community based in Sorsogon and throughout the years it has seen the number of locals and tourists swarming its coast soar, thanks to Lunad sa Balod, an annual surfing competition and music festival held in the tranquil shores of Buenavista Surf Camp.
Undoubtedly, GSSA has done an amazing job at organizing the event the past four years. People visit every October to jam to different genres or witness the best surfers of all ages from various parts of the country take on the waves of Gubat.
Throughout the four days of immersing myself in their community, I've observed one thing about GSSA that raises the bar high among the surfing communities: harnessing the qualities of their young avid surfers by treating them as their own children. About 70 percent of GSSA's population are minors, with some as young as seven. As of now, they have about 70 members.
"Our focus is really to make sure that the surfing community can push through its goals. Developing great surfers, environmentalism, tourism development. Each of these goals comes with a life lesson that we can instill to the children," says GSSA president Bidge Villaroya.
Developing young athletes is no easy task, but Villaroya has been through hell and back to figure out the proper way of guiding children in balancing their lives as surfers and as students. In fact, it's gotten to the point where some of the children skip school just to surf—a familiar situation that GSSA faces every year.
"The moment na may problema diyan, automatic text yan (principal and teachers), dahil may hindi pumasok na estudyante. Then titignan ko 'yung forecast online, kaya pala nag-absent ang ganda ng alon," Villaroya laughs. "Then I'll drive to the beach, makikita mo na lang they're surfing, naka-khaki pants pa and shirtless, then I'll call them out, takbuhan kami niyan, ibabalik ko 'yan sa school basa."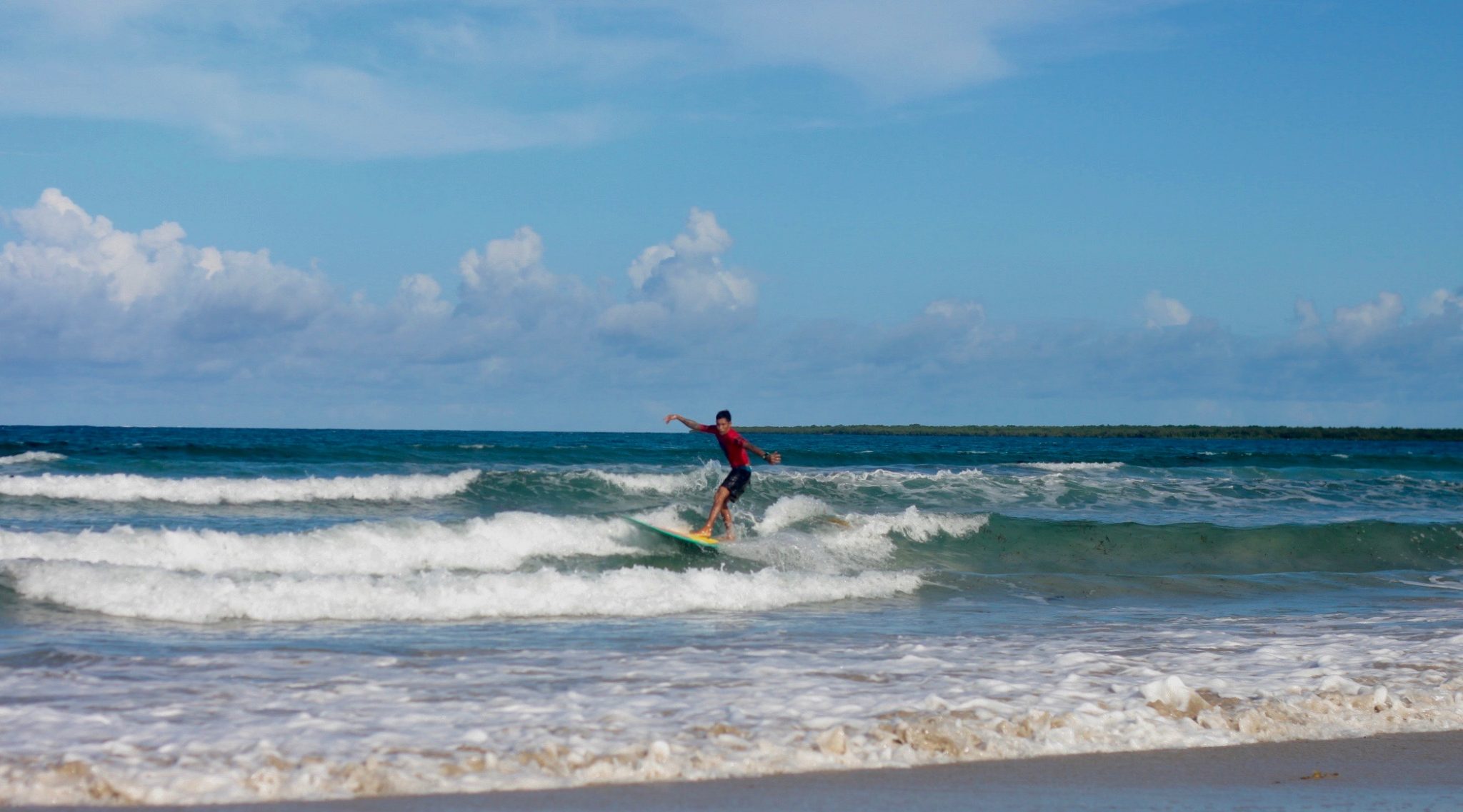 The passion of the children of Gubat is apparent. And Villaroya is relatively aware of the feeling of wanting to connect with nature, the clarity surfing affords you, and the pleasure that comes when you pull off a well-executed wave ride. As much as he's enthusiastic about the kids' love for the sport, he couldn't bear the thought of them flunking due to surfing.
"I taught them na sa first quarter, focus on school kasi June to August, panget 'yung alon—flat season. So you should focus on school and make your grades so jacked up high na kung mag-absent ka man later on, pag in-average 'yung grades mo, papasa ka pa din. Hindi ko na talaga sila mapipigilan na mag-absent eh. All I can do is guide them na hindi sila mag-fail," says Villaroya.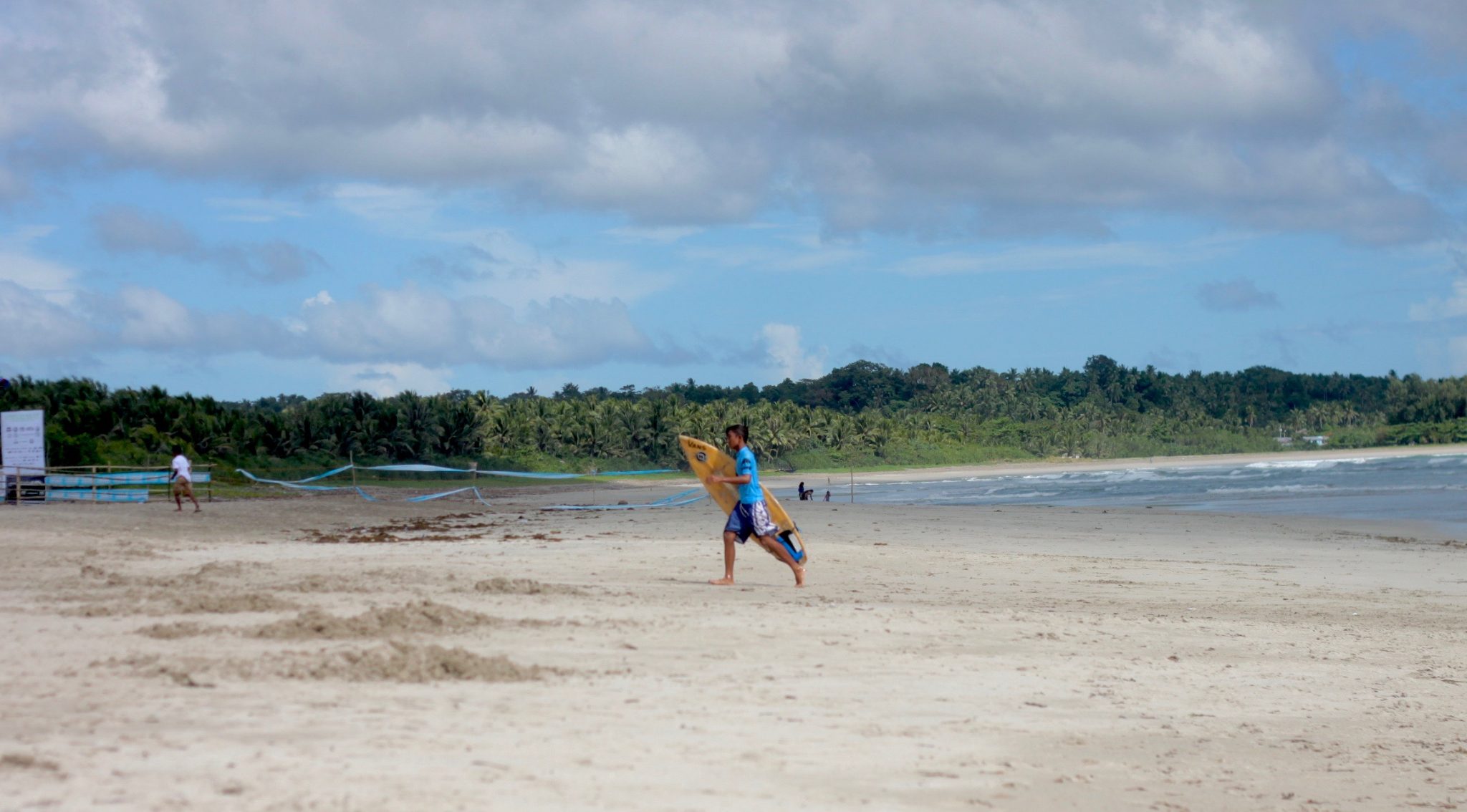 Performing in school is just one of the many things that GSSA instills to its surfers. It's not just about being smart though. As early as now, the Gubat children are being honed to treat their surroundings with decency. Moreover, they're inclined to respect something as intimidating as the ocean. Ego has no room in surfing.
"I told the kids, tayo 'yung nakababad sa dagat. Hindi naman pwedeng tignan lang natin 'yung basura and feel sorry for ourselves. Do something, I told them, and hopefully by doing something you inspire others to do something also," says Villaroya. "Sad to say, some people have to take responsibility for other people's irresponsibility.
Surfing has helped them put things into perspective. Aside from valuing education and the environment, the children have adopted and cultivated a mindset of accepting things the way they are and making the best of their situation. But one thing's for sure: A lack of budget for their surfing trips isn't a hindrance to doing what they love.
"We cannot afford [to stay at] hotels or [eat at] restaurants when we travel. So we have to cook, which means one of them has to wake up really early in the morning and heat the water para sa kape. You have to take turns. The next guy na gigising, siya na 'yung magsasaing, you have to get the firewood. Sa ganoong system, in the end, sobrang responsible," Villaroya says.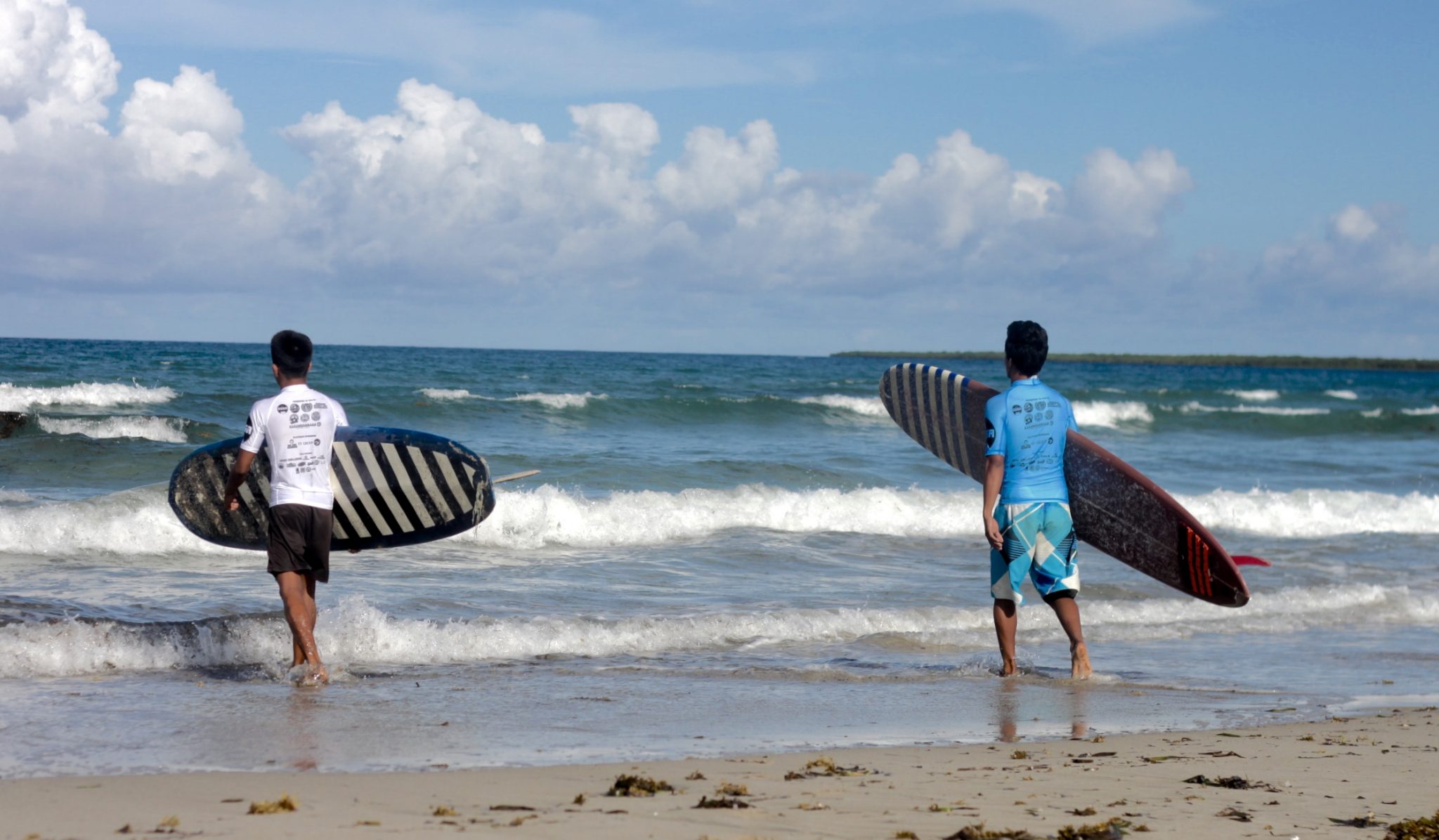 GSSA is also aware that the key to keeping a kid away from bad habits is to involve them in sports. If there's one lasting thing that Villaroya has shared to the children of Gubat, it's this:
"Life has calculated risks. If you surf big waves, sooner or later you're going to get wiped out bad. If you keep doing illegal stuff, sooner or later, you're going to have to pay the price. You can't keep kicking the dog and then cry when the dog bites you. You have to man up, be responsible for your actions, stop doing stupid things kasi I'm not going to be always there to bail you out."
For as long as there are people like Villaroya, the children of Gubat will always be ready when an opportunity presents itself as they have been equipped with the right outlook at a young age through the one thing they all love—riding the waves.