In building base fitness, it's not the quantity but the quality of training mileage that matters—especially for age groupers
Photos by RUN 4 FFWPU, Munbaik Cycling Clothing, and /Pexels
Assuming you're done planning your season (if not, refer to my previous article), it's time for a reality check. Ever wonder why despite all the hours and kilometers spent in the pool, on the saddle, and in your running shoes, you're still barely making it to the cut-off time of your "A" race? I suggest taking a hard look at your training log to determine at what intensities you've been doing these long sessions. My guess is that you tend to stay at the lower end of the intensity spectrum.
Nothing wrong with the traditional LSD (long slow distance) approach to building your base fitness when training for long distance events. But the truth is, despite missing parties, waking up early, and spending time away from loved ones, you're probably not doing enough to reap the benefits of this approach. 
Why build your base fitness?
The purpose of base training is to create a foundation through a healthy balance of aerobic endurance, muscular endurance, and form/speed/power work. Time well spent in this training phase results in favorable physiological adaptations such as improved aerobic and muscular endurance, increased delivery of oxygenated blood to the working muscles, and even increased pumping capacity of the heart. These are likewise accomplished through traditional high-volume training but it's going to cost you a minimum of 10 to 20 hours a week.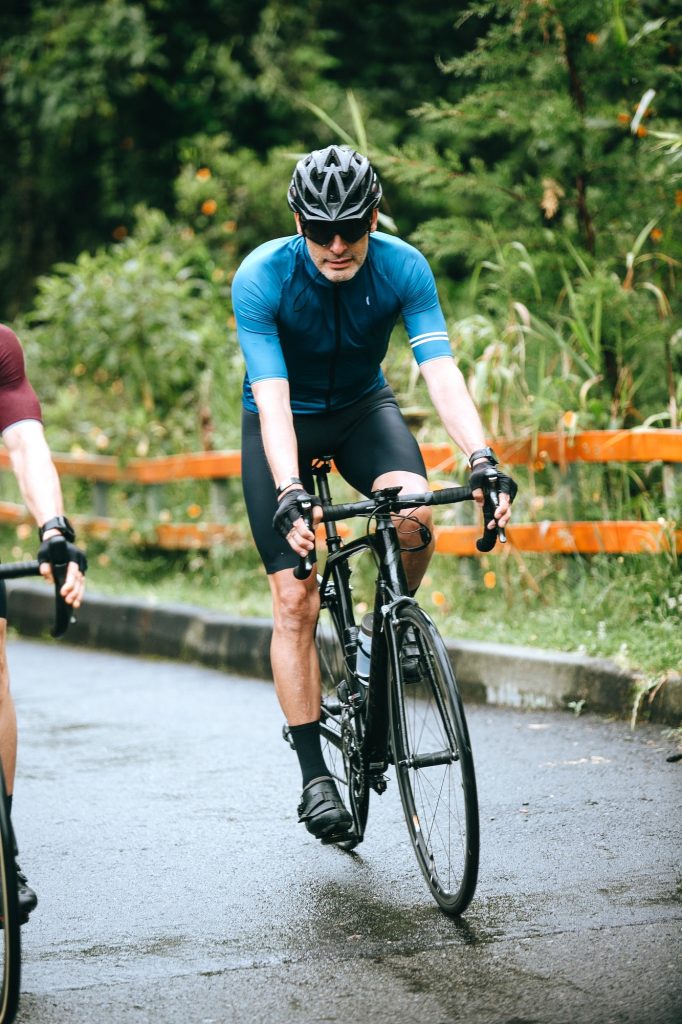 But not everyone has that available time unless you're a pro. So what's a time-crunched athlete to do? Enter TrainerRoad head coach Chad Timmerman's "Sweet Spot Base" approach. His science-based "Sweet Spot Base" method, backed by 25+ years of racing experience and 10+ years of coaching cyclists of all disciplines and backgrounds, will get you base ready in no time—in as little as five hours per week to be exact.
How to build your base fitness?
But just because you can get away with less training hours, it's not going to be a walk in the park. In order for the sweet spot base approach to be effective, you have to be ready to do high-quality workouts that will get you out of your comfort zone early in the season. Whereas the traditional approach focuses mainly on tempo, endurance, and active recovery workouts, all of which are done at lower, more manageable intensities, Timmerman's lower volume training consists of a wider variety of intensity zones that fall inside or around the sweet spot zone, which includes VO2max, sweet spot, threshold, and tempo workouts. That translates to training intensities from the top end of your aerobic zone to beyond threshold pace.
This makes perfect sense if you look at base training like building a house. In order to raise your ceiling (aerobic fitness), you need to raise your roof (maximum power), which justifies the need for high-end work. So, if you were to do these sessions indoors, these are not the kinds of workouts you can do while watching your favorite show on Netflix.  These workouts require a lot of focus. 
How hard?
To fully understand what sweet spot base training is all about, you will need to gauge the quality or intensity of your workouts, which is a whole other article in itself. For now, suffice it to say that although swim, bike, and run intensities can be measured based on percentage of maximum heart rate and rate of perceive exertion, there are also sport-specific ways to measure each discipline with corresponding test protocols.
Based on my experience, I use CSS (critical swim speed) for swim workouts, FTP (functional threshold power), and distance-based pace zones (marathon pace, half-marathon pace, 10K pace, 5K or 3K pace) for running. These quantitative values, coupled with heart rate and perceived exertion, go hand-in-hand to create something like a 3D image of your training intensity. Knowing how to interpret these numbers on their own and as they relate to one another will be of great value not just during training but, more importantly, on race day as well.
To start you off on your 20-week training plan for next year's Alveo Ironman 70.3 Davao, I've prepared the first four weeks of a low-volume, eight-week base training block for beginners. This is perfect for those training for their first half-distance race as well as those hoping to get ready with the least number of training hours possible. Don't be discouraged if you find yourself struggling to finish the top-end intervals. It's normal to find yourself wanting to throw in the towel during these intense workouts. It may take a while but you will eventually get used to the discomfort.
Just listen to your body and know when to push and when to back off. I highly recommend not skipping this phase especially if you're new to the distance or coming off a long hiatus. This first step is crucial in preparing your body for the physiological demands of the next two phases. But if you've been doing some unstructured training over the last few weeks or months then you've probably built some general base fitness foundation so it would be safe for you not to spend as much time in this phase.
Download the Alveo Ironman 70.3 Davao four-week training program here.
If you have any questions, feedback, or suggestions, comment below or e-mail at [email protected]