And the misconceptions surrounding these Ironman 70.3-specific scenarios
Photos by Beau Runsten and Ashley de Lotz/Unsplash
If you've just signed up for your first Ironman 70.3, you're probably brimming with excitement and anxiety. What should you expect while preparing to cover unchartered territory? What's at stake for you over the next few months? With the new season just around the corner, now's your chance to plan and prepare for an epic season ahead. Here's what you should focus on as you set your sights on your longest race yet.
You'll smell more like chlorine
Covering 1.9 kilometers is no easy feat. Unless you've been a swimmer at a very young age, it takes a lot of practice to swim continuously. Since most don't have access to the beach, pool swimming will suffice. Gone are the days when you can just jump into a pool, count the number of laps, and call it a day. When you level up in distance, intensity and structure are crucial. Include warm-ups, drills, a main set (e.g. intervals), and a proper cool down. This means you're probably going to swim more than 1.9 kilometers regularly.
Weekend mornings are reserved for training
Preparing for a long race obviously needs more time and dedication. One of the key sessions is the long bike or run. Unless you have complete control of your time or you're willing to get scorched by the sun (or the wife), the best time to do this is during weekend mornings. This means waking up really early when your old self would have probably been spending the night out. Set aside around two to three hours to cover these sessions. If you do decide to sleep in, there's always the bike trainer and treadmill.
Swimming, biking, and running aren't enough
Most people have the notion that if you just train for all three, you're good to go. Technique work and strength and conditioning are often overlooked yet are nonetheless very important. Chronic injuries are often the result of both muscle imbalances and bad biomechanics. Spending some time every week addressing these two will pay huge dividends especially as your mileage increases.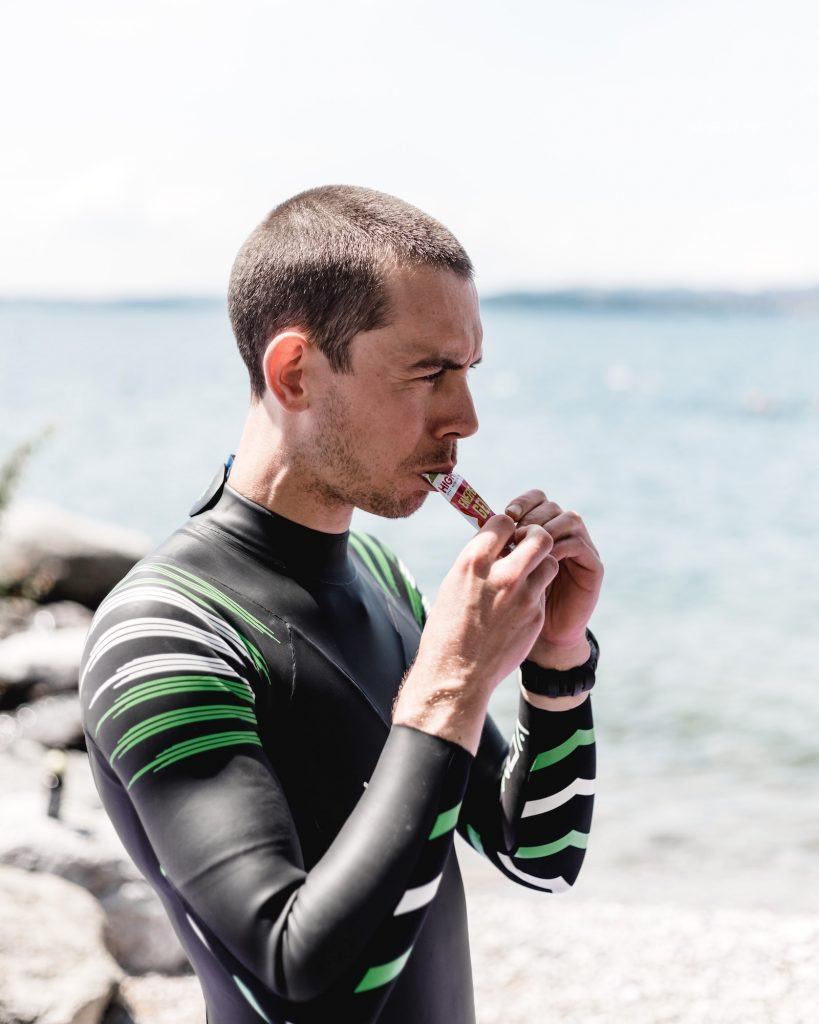 Recovery is key
Another common misconception is that more is better. Such is the case only if your body can recover from it. Strength, endurance, and speed aren't built during training; rather, these are broken down during each session. These are rebuilt as we rest and recover. If you train hard, you should recover hard. To add complexity, recovery has different aspects—nutrition, hydration, sleep, and physical therapy (even mental and emotional rest) are important and should be addressed accordingly.
One Ironman 70.3 is not enough
To get better in racing, you have to get used to racing. There are a lot of intangibles that come into play during a triathlon. There are a lot of little things that you might encounter; things like setting up transition, drafting during the swim, psyching yourself up during a race, and even pushing yourself when it matters. As much as we try and simulate these during training, nothing beats the real thing. Signing up for shorter races will allow you to have a taste of the competition without necessarily wiping yourself out. Of course, these have to be properly timed, planned, and executed.
Seek professional help
As recreational athletes, you might think that hiring a coach is an unnecessary expense; nothing can be further from the truth. A competent and compassionate coach is not meant to make things harder for you. They are there to help make things more manageable and effective. Whether it comes to teaching technique, designing workouts, motivating, or just offering support, a proper coach knows the ins and outs of the sport.
Make friends
Aside from having a coach, a support group of co-triathletes can be a huge boost. They don't have to have the same goals or abilities as you. They just have to have a similar mindset. It helps to have friends who've been there and done that, and it's also great to have friends who are on the same boat as you.
The best piece of advice I could share to someone joining their first Ironman 70.3 is this: to just enjoy the journey. We often get caught up with the destination that we fail to appreciate the enriching experience that comes with it. This doesn't mean being haphazard or careless in training and racing. Preparing hard and preparing well makes the outcome more fulfilling.