Aiming to be more than just a platform for health and fitness, the MediCard Sprint Triathlon drew 400 participants from all age groups
Photos by Alec Corpuz and MediCard Phils
They swam, they biked, they ran. Most importantly, they sweated it out while having fun.
Speed and stamina were on full display at the first ever MediCard Sprint Triathlon held at Fontana Leisure Park in Clark, Pampanga on Nov. 25 under mostly sunny conditions sprinkled with a bit of drizzle for good measure.
"The Sprint Tri is in line with MediCard's advocacy of making healthcare affordable and accessible to Filipinos," said MediCard president Nicky Montoya, addressing the sizeable crowd that gathered to support the event.
Teenager Adrian Thomas Dionisio of Team Black Arrow Express finished in 1:07:46 to dominate the 15-17 age group as well as the entire men's field while Sante Barley's Ian Banzon sealed the fastest finish on the women's side in 1:19:53 to also top her 35-39 age group.
The #MediCardSprintTri is a beginner-friendly triathlon that consists of a 600-meter swim, 20-kilometer bike, and five-kilometer run for individual participants as well as relay categories for families and friends looking to have a taste of the multidisciplinary sport.
The race course was the perfect venue for veteran triathletes who wanted to stay active in the off-season or for newbies preparing for their A-races in 2019.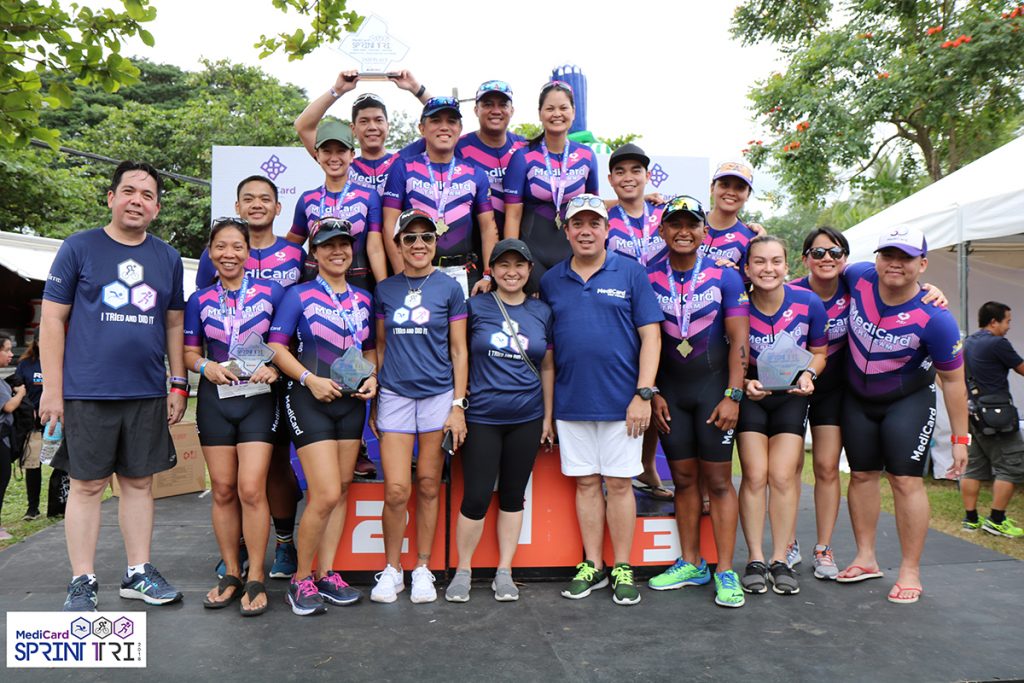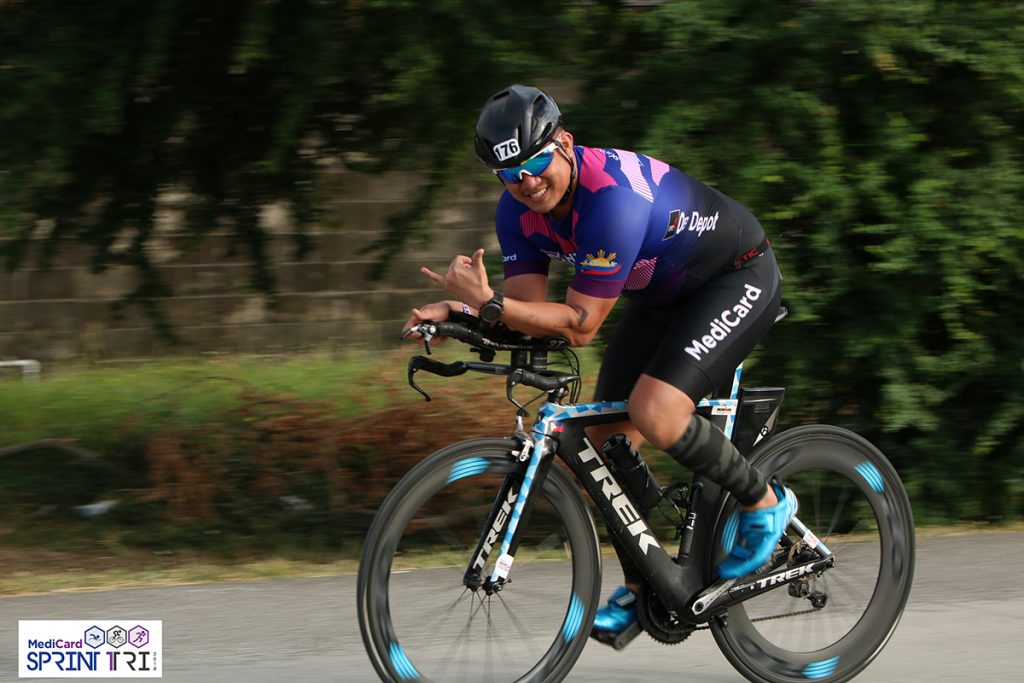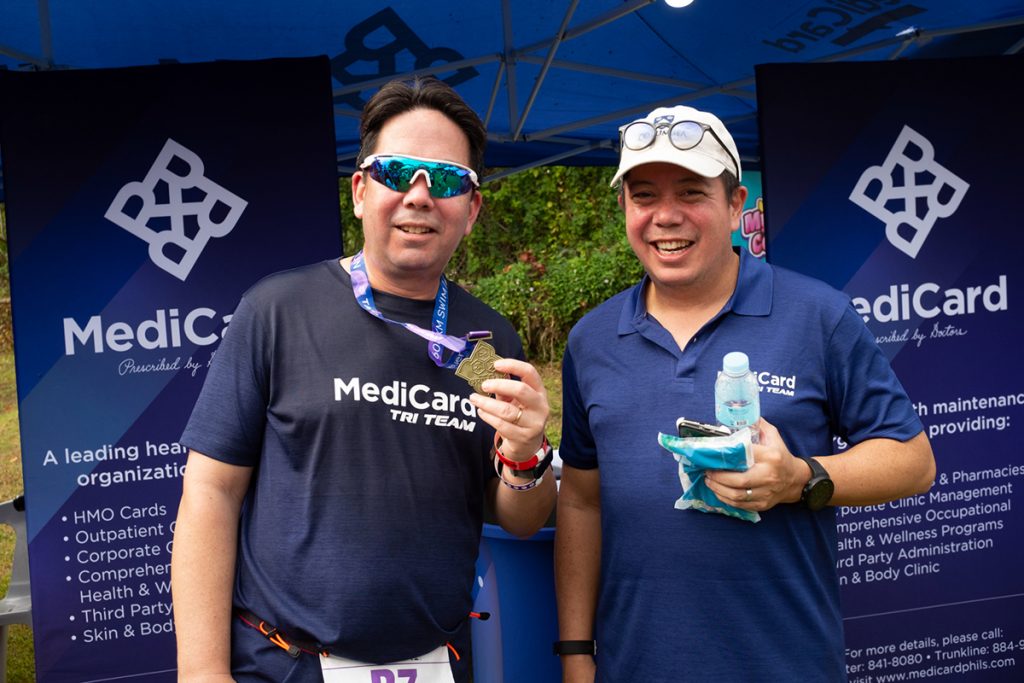 MediCard is a leading health maintenance organization (HMO) dedicated to building a culture of health awareness and behavior. Its extensive connections with outpatient clinics, partners, and affiliate doctors nationwide allows it to offer an array of healthcare services.
The family- and beginner-friendly triathlon is the first HMO-spearheaded race in the country. "As an HMO, we want to be able to help people maintain their good health and one way of doing that is to encourage them—everyone from little kids to adults, even the senior ones—to exercise and move," Montoya said.
Organized by Bike King in partnership with MediCard, the MediCard Sprint Triathlon took participants through several laps in the Olympic-sized pool of the Fontana Water Park to a single-loop bike course around the Clark grounds before ending in a one-loop run on the rolling paths of the resort.
Supported by official timekeeper Tag Heuer, Standard Insurance, Vittoria, Gardenia, and partner hotels The Villages at Global Clark, Fontana, and Royce Hotel & Casino, specially designed trophies and gift items were handed out to the age group, team competition, and relay category winners.
Watch the exclusive video that features highlights from the event at https://web.facebook.com/L.INQph/. For more information, visit medicardphils.com