Training on a track offers many possibilities, including building muscle, increasing joint mobility, and boosting calorie burning
Photos by Artu Nepomuceno and RUN 4 FFWPU/Pexels | Shot at Vermosa Sports Hub
Are you tired of shuffling along at a comfortable pace and ready to take your running to the next level? If you've been running regularly for the past several months, you might be looking for ways to challenge yourself even further like sneaking in some speed work into your runs. Whether or not you're interested in racing anytime soon, the great thing about speed workouts is that the benefits go beyond the starting line.
Even recreational runners who run for fitness can benefit from even short bursts of faster running. Speed work elevates your heart rate, builds muscle, increases joint mobility, and boosts number of calories burned during and after your run. If your goal is to run faster, incorporating speed into your training helps improve form and efficiency at all paces by teaching your body to develop fast-twitch muscle fibers. When done effectively, running out of your comfort zone leads to favorable physiological adaptations that make your body better at supplying oxygen to your muscles. All these benefits combined will help make you a fitter and faster runner at any distance.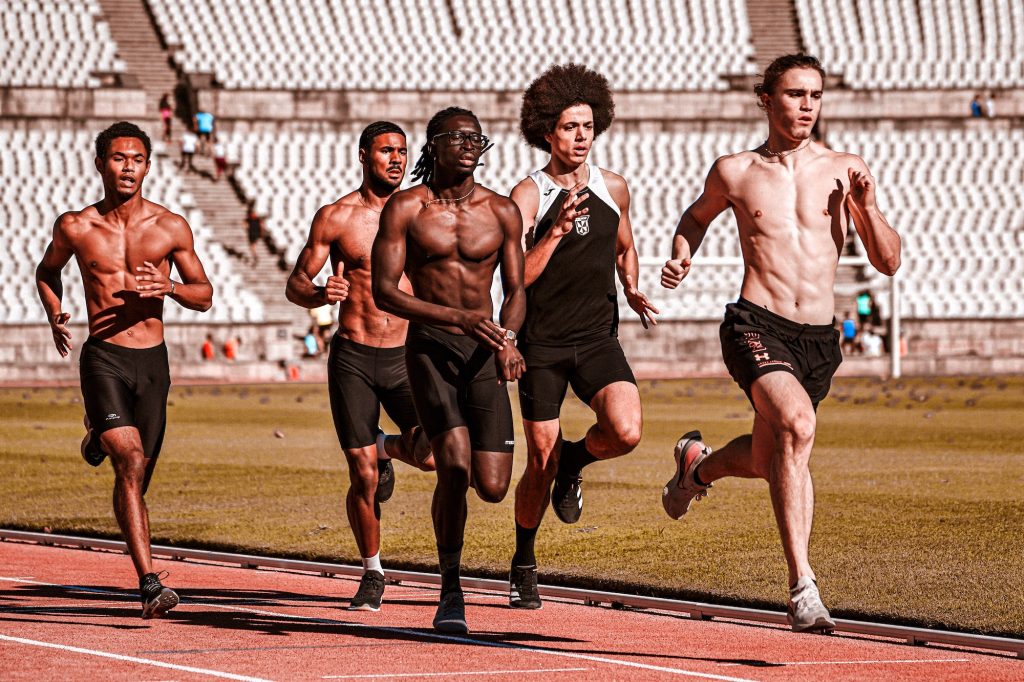 Ready to ramp up?
Speed work is recommended for experienced runners who have been logging base miles at least three times a week for the past two months. Beginners as well as those who are coming from a long break or injury may choose to tack on an additional month of base running to build up a solid base. Aerobic base building is a crucial step towards ensuring you have a strong musculoskeletal system to support the heavier demands of faster running on your connective tissues. But it wouldn't hurt to start introducing some short bursts of speed like six 30-second sprints or strides into your easy runs during the base period. This is a good way to get used to running faster while maintaining good form and without putting too much stress on the legs.
Stay on track
Speed work can be done both on and off the road but the most ideal venue would be on a track oval. As previously mentioned, running faster increases the demands on your connective tissues and running on a softer surface such as a track oval will minimize the excessive pounding on your muscles and joints. It's also an ideal surface for doing dynamic drills in preparation for the main set. Running around a pre-measured loop ensures a more controlled training venue for structured workouts that include several repeats of a fixed distance. It also makes it easier to compare training data and track your progress from week to week.     
Sample track workouts
If you are new to the track, finishing off a couple of minutes of easy running with a handful of strides is a good place to start. The short bursts of speed on mildly tired legs gives you a taste of speed work stress while minimizing the risk of injury.
Run for 45 minutes at an easy pace that feels like a four up to six out of 10 on your own scale of perceived exertion.

Conclude your run with 4 to 6 x 20-second strides at all-out effort without sacrificing form, with 40-second recovery jogs in between.
When you're ready to take it to the next step, you can move on to 400-meter repeats, running at your 5K or 10K pace. You can also go by feel and build your pace once you get comfortable with the distance and load.
Warm up 1K to 2K at an easy pace.

Spend 5 to 10 minutes doing dynamic drills like this ABCD sequence followed by a couple of strides with ample recovery.
Do 8x400m at 5K or 10K pace with two-minute walk or jog in between each interval.

Cool down 1K to 2K at an easy pace.
One track session per week is enough to produce significant gains in your running performance while allowing enough time for recovery. As you get stronger, you can gradually increase the load by either lengthening the work interval (e.g. from 400 to 600 meters), increasing the repetitions (e.g. from eight to 10 reps), or shortening the rest intervals (e.g. from two minutes to 200-meter easy jog).
With time, you'll be able to run faster for longer periods with the same perceived effort. When training for a specific distance, it would be good to use these sessions to simulate the demands of your goal race. For example, when using the 8×400's to prepare for a 5K or 10K race, you could do the first four to five reps at your goal race pace then do the remaining reps at nearly all-out pace to practice your finishing kick. 
For any training-related questions, feedback, or suggestions, please feel free to drop me a note on the comments section below or e-mail me directly at [email protected].