Does a COVID-19 vaccine necessitate a halt? Perhaps not a complete pause, but calmly check in with how you're feeling
Photos by Masao Mask/Unsplash and courtesy of Jaymes Shrimski
For the past year, I've made it a goal to be deliberate with my running vocabulary.
While I have never run "slowly," I certainly do run "calmly" at least once a week, just as I never run and "feel like crap" (or some other choice word) but rather find myself "gassed" after some more difficult efforts.
Now, as I am closing in on the two-week anniversary of my second COVID-19 vaccination, I look back at the runs I've had over the last two weeks. For most of them, I was certainly "gassed" and managing only to run at a "calm" pace. Any efforts to break past that pace had my chest weighing on me unlike it usually would—continuously getting heavier and heavier until a mild bruise-like pain would eventually halt me completely.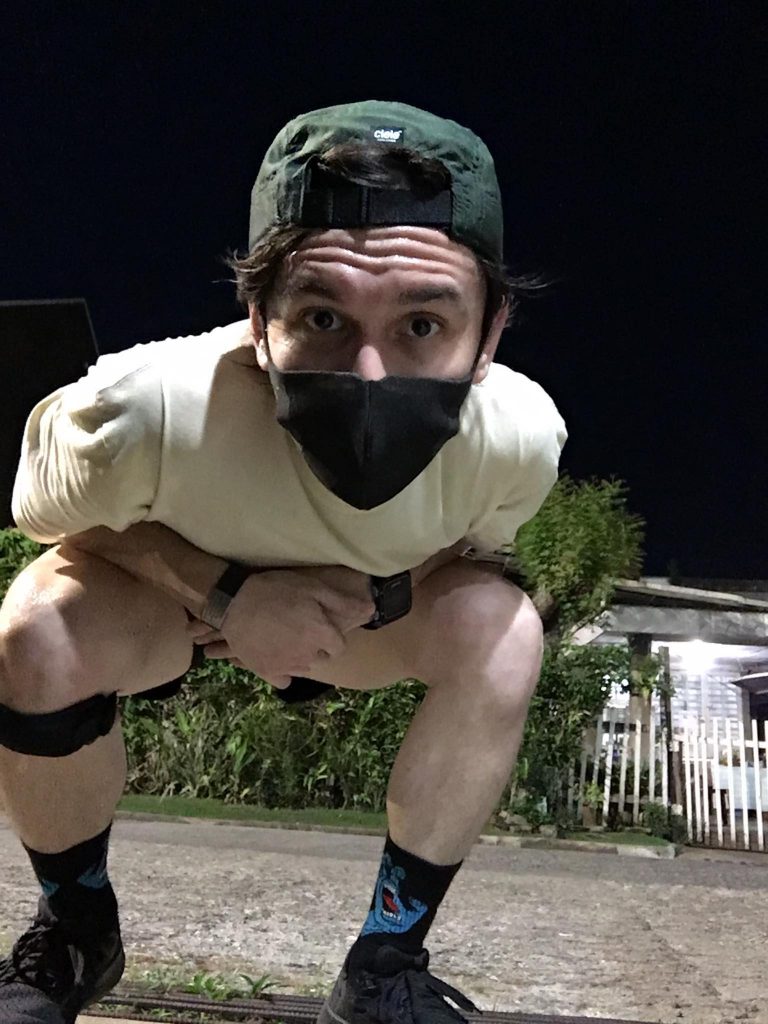 Gasping for air through my mouth, the flow bristling through my running mask now audible, I massaged my quads, looked at my feet, and chanted, "Light for now, not forever."
And indeed, I sit here gazing retrospectively, proud of the mantra I birthed. While I spent two weeks in a rehabilitative segment of training, the renewed strength in my legs and the return to normalcy of my stamina allowed me to train as I once did.
Which is why you should definitely get vaccinated ASAP
If not for yourself, but for your loved ones and everyone around you. The WHO outlines it succinctly: "If you are protected from getting infected and from disease, you are less likely to infect someone else."
You may experience side effects like those disclosed by the Department of Health (DOH), namely: tenderness, pain, warmth, redness, itching or swelling on the arm where you got the injection; a generally unwell feeling, fatigue, chills, fever, headache, and joint or muscle pain.
These however typically improve in one to three days. Within those days, should you give your body ample time to rest, you should be on your way to improving feelings of wellness, and importantly a level of immunity.
Note that on the rare chance you experience a severe reaction to the vaccine—such as difficulty breathing, wheezing, swelling of the face, and tightening of the throat—DOH advises that you proceed to the nearest hospital emergency room. Largely unlikely, but a fact in need of disclosure.
Many agree that working out after a few days is safe
Talking with Health, Humberto Choi, MD, pulmonologist at Cleveland Clinic, suggests that there is no evidence that exercising before or right after the vaccine would affect the effectiveness of the vaccine you receive. While some doctors suggest that the vaccine's side effects—aches and mild fever—may take away from the pleasure of the workout, they do not recommend foregoing workouts altogether. "There's no stopping you from exercising after getting the vaccine if you can tolerate the side effects," Aditya Shah, MD, infectious disease specialist and hospitalist at the Mayo Clinic tells Health.
In another article, Ihab Khreis, personal trainer at Gymbox in London and Dr. Deborah Lee of Dr. Fox Online, an online medical consultation and prescription clinic, concluded that if you have no side effects, you should "feel free to train."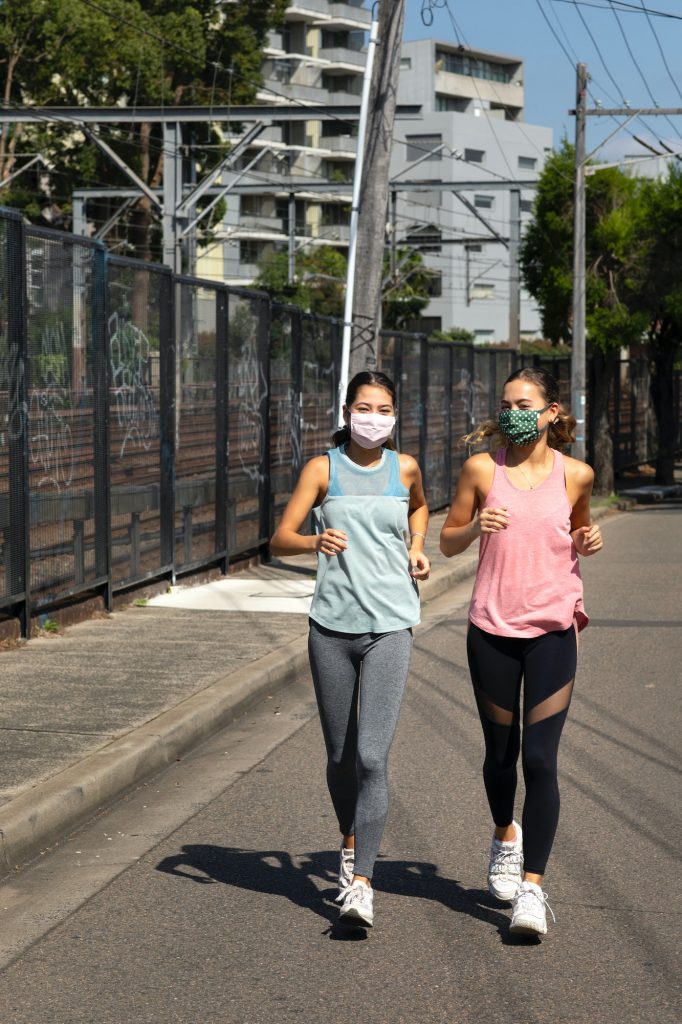 And there's good reason to continue doing so. Dr. Choi suggests that a healthy lifestyle may actually aid the effectiveness of the vaccine. "​​Some evidence shows that people who maintain healthy lifestyles and exercise regularly seem to have enhanced responses to the vaccines. Their bodies create more antibodies compared to people who are not as healthy or in good shape."
Further, exercise should somehow be built into our lives even as we wait for the texts containing our vaccination schedules. Recent research published in The British Journal of Sports Medicine found that "consistently meeting physical activity guidelines was strongly associated with a reduced risk for severe COVID-19 outcomes among infected adults."
Considering your vaccination schedule, there is merit in taking it easy in your athletic pursuits. Dr. Choi recommends listening to your body and engaging in less strenuous exercise if needed. You know how somewhere inside your mind you've been searching for an excuse to take a day off running and go for a gentle walk instead? Well, this might be it.
And seriously, listen to your body
This is where I look back with a whole bucket of gratitude. Keep in mind I initially felt some pain in my chest.
An article from Singapore's The Straits Times reported that on July 5, the Singapore Ministry of Health (MOH) issued a clarification on an existing advisory: "Swimming, cycling, lifting heavy weights, as well as ball and racket games are some of the activities individuals should avoid for seven days after receiving their first and second COVID-19 jabs." (Editor's note: On Sept. 16, the Singapore Ministry of Health updated its advisory to "avoid strenuous physical activity for two weeks after any dose of mRNA COVID-19 vaccines).
While this is in specific relation to m​​RNA COVID-19 vaccines, this may also be relevant for any individual who received a jab.
The MOH release followed the case of a 16-year-old male suffering a cardiac arrest after a strenuous weightlifting session six days after his first dose of an mRNA COVID-19 vaccine. Another article reports that The Expert Committee on COVID-19 Vaccination has observed "emerging data on the small risk of myocarditis and pericarditis" following vaccination with mRNA COVID-19 vaccines. The committee advised that this applies in particular to adolescents and men under 30 years old.
So whether you fit in the parameters to which this advisory applies or not, this doesn't absolve you from taking care of yourself or recentering exercise as a way of remaining healthy and not always improving, getting faster, or stronger.
Bottom line: Be present with your body
While news strikes most effectively when it shocks or frightens, the intention here is simply to help inform and aid your fitness journey.
More importantly though, it's a friendly reminder to get in better touch with your body. Detach from all the news, the pulls to look or train a certain way. Find yourself being present with how you are feeling inside your body.
Am I tired? Am I breathing fast or slow? Am I breathing short shallow breaths? Or rich and nourishing ones? Do my legs and arms feel vitalized and strong? Or do I need to rest today?
After prompting your mind to re-center back into your body, only you can decide how quickly you'll work today. Naturally—and I feel this—giving less than 100 percent doesn't feel too fantastic. But don't let that get you down.
Remember: Light for now, not forever.