Sports isn't just about mastering the fundamentals—you also need to be mentally tough to able to bring out the best in you
Photos by Cottonbro/Pexels, Max Winkler, and ilip Mroz/Unsplash
Here's a fact: Height has always been a major asset in basketball.
In this new era we're witnessing, big men are taking their games to the next level. Not only can they post up for a high-percentage shot, they can also stretch the floor by shooting from the distance. Today, front-court players have a greater impact to the game more than ever.
But, height alone doesn't sum up the impact someone could provide for their squad. It doesn't matter if you're doing the dirty work or you're running the offense. Regardless of your role, you can be the most indispensable player in your team the moment you bring your A-game. So how exactly can you pull that off and steer your team to victory?
Refrain from thinking too much
Team practice is the time to think about the mechanics of your game—like your shooting form and dribbling routine. During the actual game, you have to be able to make decisions right off the bat. It's everyone's responsibility to determine their teammates' place in every play being executed. When you think too much about your next move, chances are, those second thoughts or hesitations will only result in a bunch of blunders.
Find your zone and stay there
When you stop thinking too much, you'll definitely be in the zone, and you've got to do your best to stay there the entire game. But how do you really look and feel when you're in the zone? You have to discover it for yourself.
Being in the zone means you're playing the game with such ease that it feels as if every shot is effortless. It's going to feel like you're playing simple basketball by making smart plays for everybody. When you're brimming with confidence, good things will start to happen. Just take a look at some professional basketball players. If there's one thing that's common in the way these pros approach the game, it's that they just keep on shooting, they never stop. They let that unconsciousness take over. And the result? 40-point games.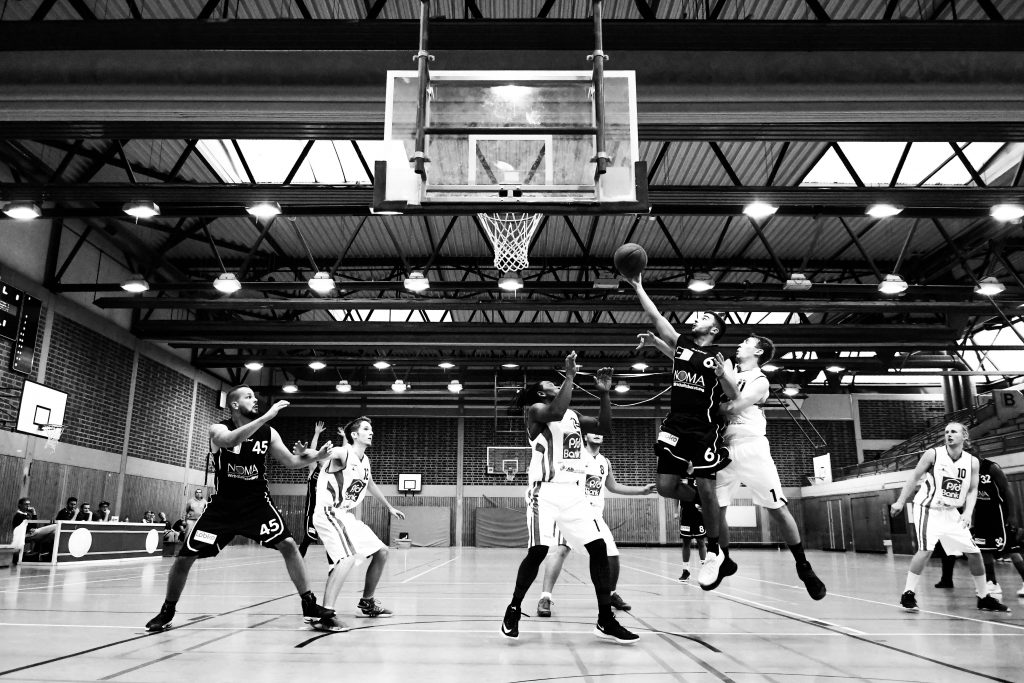 Don't be afraid to miss your shot
Even the best basketball players in the world miss half their shots. The point is, the game isn't all about making a tough layup or nailing long bombs. If you're struggling with your offensive game, you can still contribute in different ways such as dishing the ball, cleaning the glass, or setting up screens. Those might be the most unglamorous aspects of basketball, but efficiency on the floor matters the most.
Own up to your mistakes and learn from it
Finger pointing is the worst thing you can do when things don't turn out the way your team planned it to. If you know you made a mistake, admit it and move on. Don't let it eat you up because you're not the only one who will suffer, so will the team chemistry. Set aside your ego—what's best for the team always comes first before anything else.
Take care of your body
Aside from the required strong mental game, basketball, of course, demands a lot of running up and down the court. It's completely normal to sweat out because that only means you're working hard hard on the court—but the last thing you want to worry about is stinking during the game.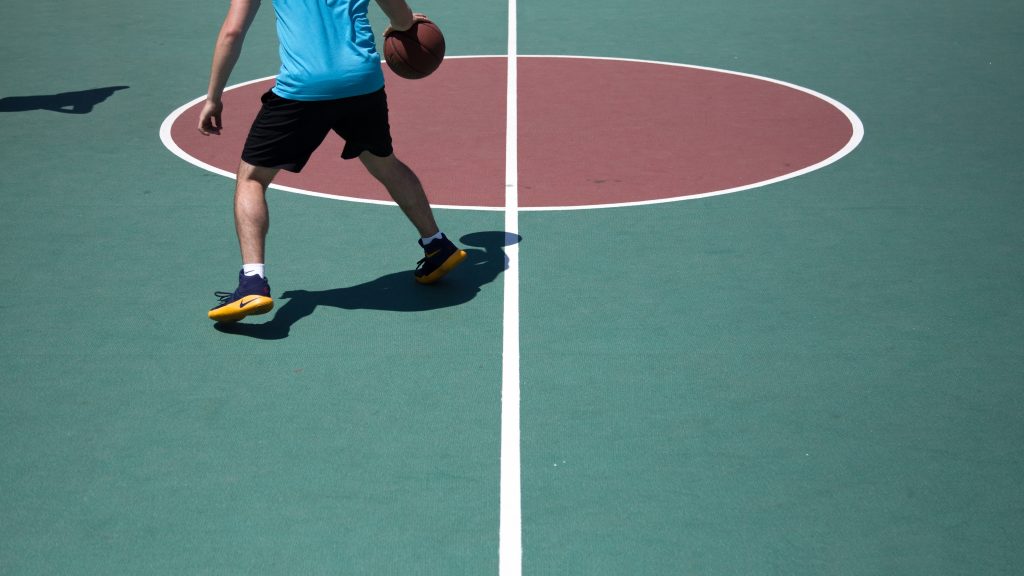 Running in transitions will result in perspiration and there are glands in your skin that secrete fats and proteins. When mixed with sweat, these macronutrients will react with bacteria that ends up in body odor. Keeping yourself from sweating too much may seem impossible at times, but there are ways to avoid bad odor.
Before the game, arm yourself with Rexona Ice Cool with anti-stain. Its clinical protection is scientifically proven to help with excessive sweating when you need it most. Keeping a focused mind is one thing, but having a strong, agile, in-shape, and odor-free body is an entirely different discipline.