Dane Zamudio was walking around the streets of Clark City one day when an accident completely changed her life
Photos courtesy of Dane Zamudio
Last year, Dane Zamudio was on her way to yet another duathlon event thinking everything would go as planned; that it would be a life-changing milestone where she'd rack up her best performance yet. That race did end up changing her life—but in the worst way possible.
"I was about to leave the hotel in Clark, Pampanga, when I was side-swept by a drunk driver along with my sister's boyfriend. I was rushed to the hospital because I sustained several injuries: fractures on my left upper arm and fourth digit on my right foot, torn ACL and PCL on my right knee, and multiple lacerations on my legs, arms and face."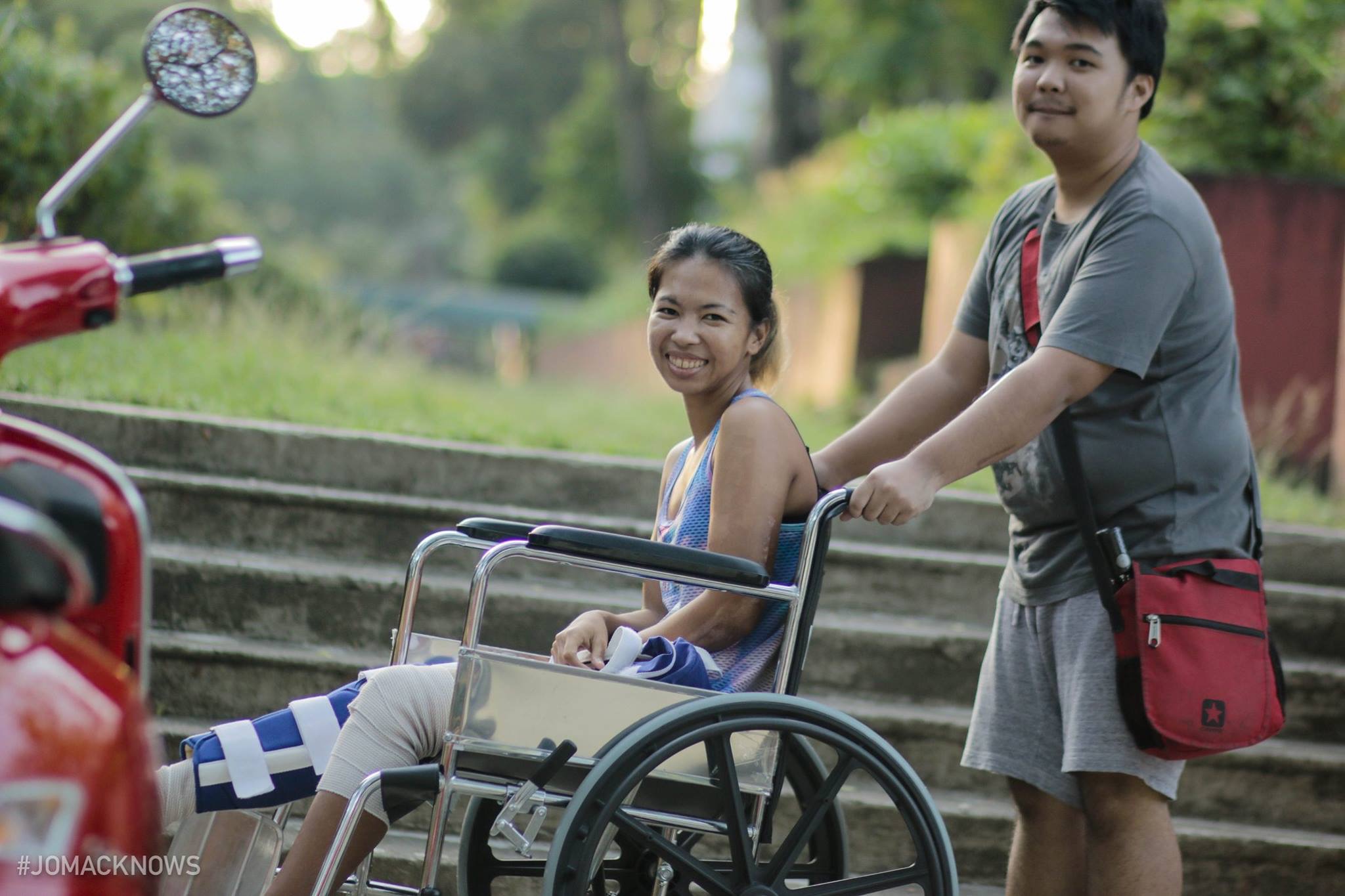 "I went through surgeries for my left arm and my right knee, and was confined in the hospital for 11 days. My left arm was on a sling and right leg immobilized. I couldn't walk and had to use the wheelchair for almost two months. I also had to undergo rehab starting the day after all my surgeries were done. And I'm still doing rehab until now, 10 months after the accident." 
The accident that changed her life
Zamudio has been a triathlete since 2015 and already completed three Ironman 70.3 races. Before the accident, she was in her best shape and fastest form, hitting all her personal targets and was in the process of training for two 70.3 races.
That was all put on hold when the accident happened.
It's bad enough to suffer an accident if it's caused by your own doing, but to endure one because of another person's recklessness is extremely tragic. Zamudio questioned her fate numerous times and even wondered how things would've turned out had she decided not to leave her hotel room that day.
But amid such a tragedy, one thing Zamudio never questioned was whether or not she would be able to race again. Her mind was always set on coming back stronger to keep doing what she treasured most in life. 
"Honestly, giving up training and sports never crossed my mind, especially when my doctors said I can go back to sports eventually—with a brand new arm and knee."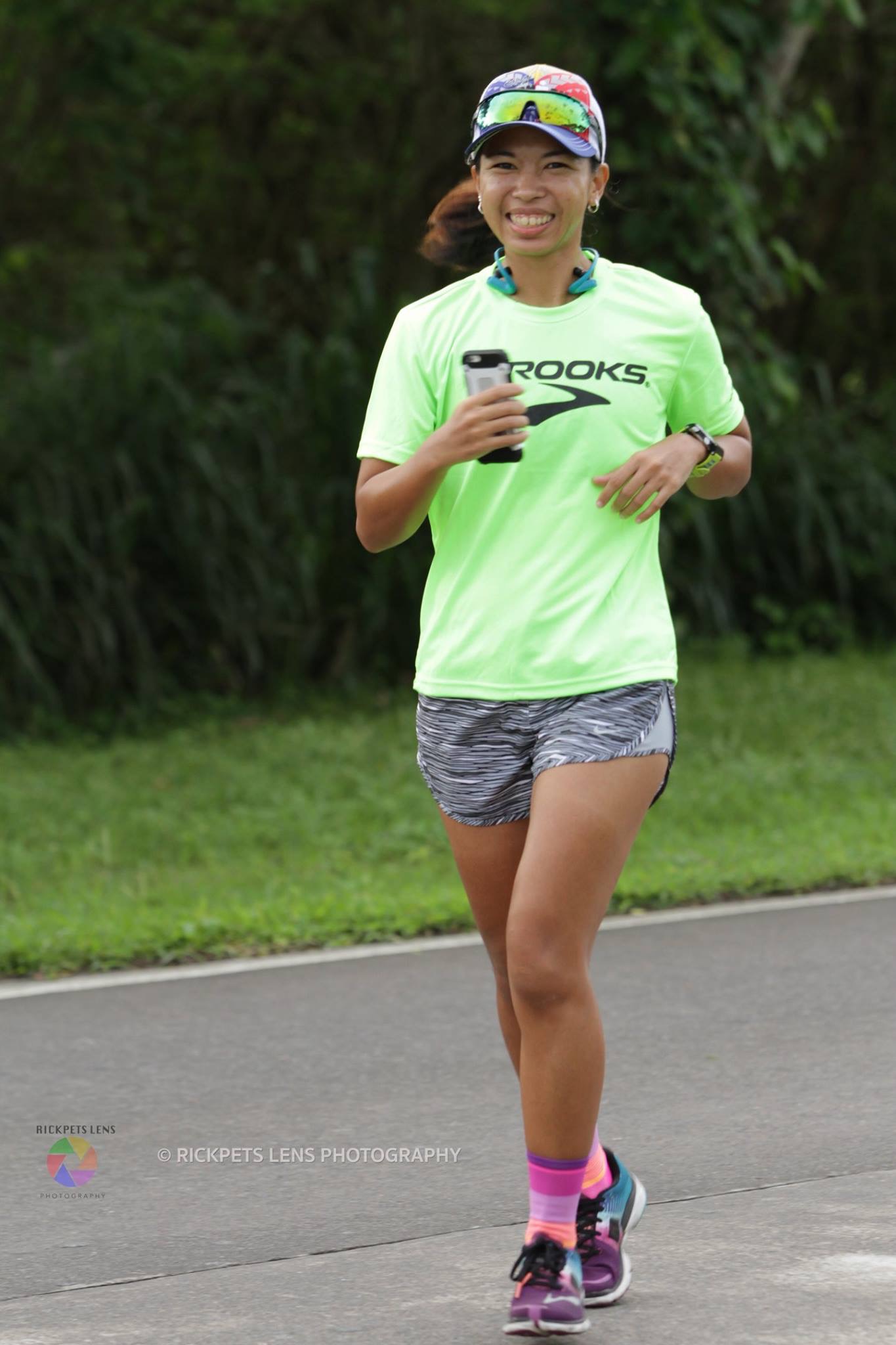 That was always Zamudio's mentality—though she was never going to let the accident stop her from doing what she loved, she also understood that getting back stronger was yet another tough challenge in itself. 
"[The accident] also gave me another perspective. Physical therapy and rehab have been very painful and challenging—physically, emotionally, and mentally. Just being able to walk normally again took a lot of work, so it would take much more to be able to go back to swimming, cycling, and running. 
There were numerous times when all Zamudio wanted to do was give up. She thought the progress was slow and even had moments when she felt too exhausted that she wanted to quit already. 
However, one of the many life lessons she learned from practicing her sport is that having the right mindset, patience, and discipline are keys to endure any challenge. Zamudio mentioned that this aided her in believing she could come this far as well as the support she got from the people around her. 
"The support that I received from my family, friends, and the whole running and triathlon community was so overwhelming. I couldn't disappoint everyone by giving up. Random people would message me and share inspiring stories of recovery. Other people with more life-threatening injuries did it, so I believed I can, too. All the inspiring stories made me want to recover better and come back stronger. I knew I still have a lot to prove and a lot to give. I just thought of the accident as another hurdle I needed to pass through in life." 
Against all odds
The upcoming Vermosa Aquathlon race will be Zamudio's first tournament since the accident. She says that the main challenge is not just coming back from the accident but also the fact that this will be her first aquathlon race in her life.
"I only learned how to swim when I started training to be a triathlete. The swim leg is the most challenging for me and is my weakest out of the three disciplines. That's why I've never tried joining aquathlon races until now."
Currently, Zamudio's therapy involves a lot of swimming and running exercises. She admits that her training sessions haven't been as smooth as she wants but believes that it's all part of the process of getting to where she wants to be.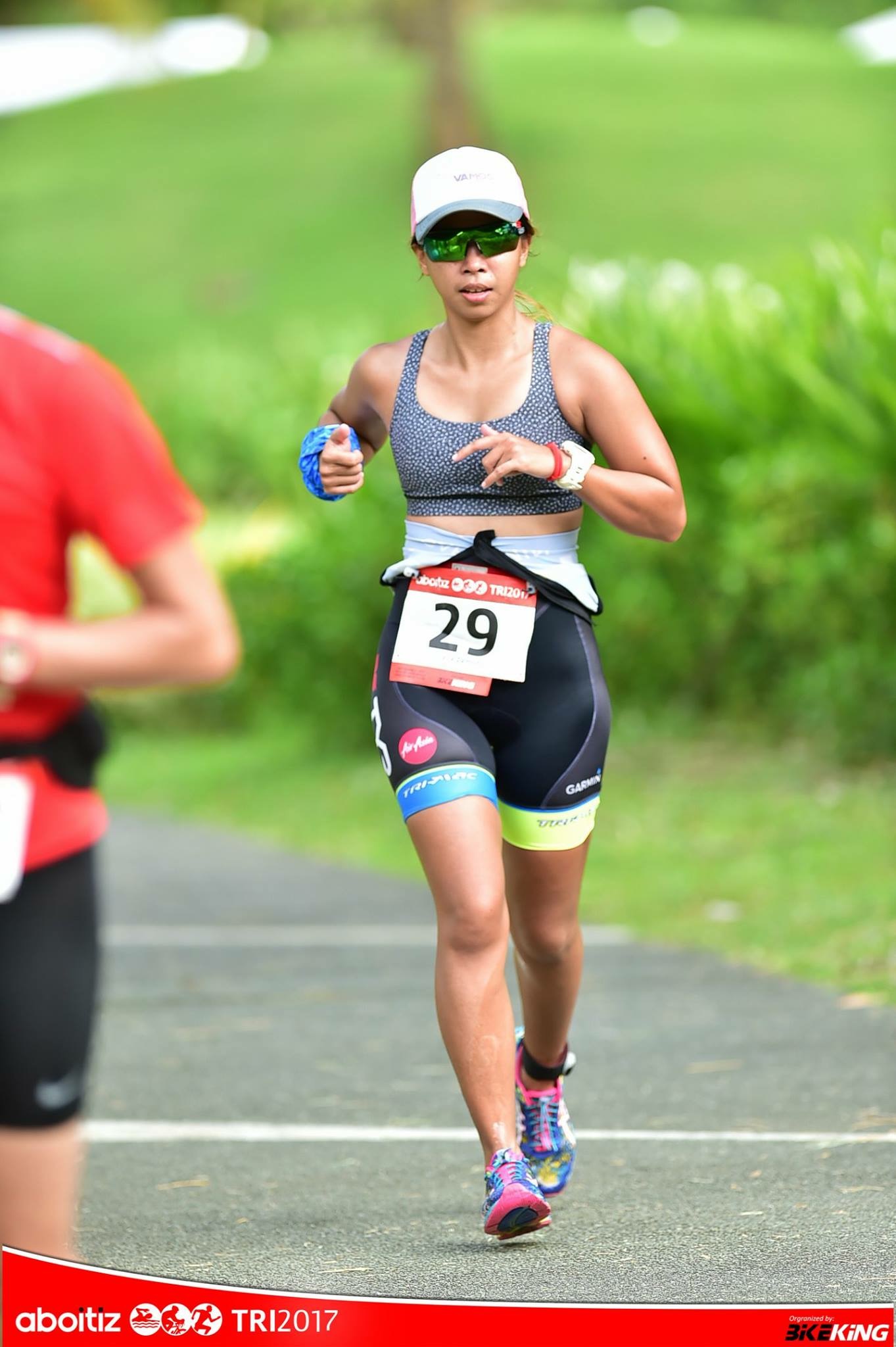 "To date, training is still a struggle. My injured arm and leg had intensive muscle loss from being immobile, so they're still weak even during training. There are days when my knee feels good and I would be able to run smoothly. But sometimes it can be bothersome and I can't even run a kilometer. Some days, my arm feels weak that trying to swim for more than 700 meters of freestyle is already an effort."
Zamudio's reward to herself for all the patience, time, and effort spent in rehab is to conquer the aquathlon challenge that lies ahead of her. She's also dedicating the tournament to all those who have supported her in her comeback journey.
"I'm crossing my fingers for March 10. I'm hoping that the months of rehab and weeks of training will help me survive my first aquathlon. I'm also praying that my body will cooperate and will let me race smoothly. Hopefully I'll cross the finish line in one piece—that's what I would consider a a huge win," Zamudio adds. 
An accident is one of the most devastating things one can experience. Zamudio could've just given up but instead, she fought not only for her life but also her love for her sport. That's one of the most beautiful things about sports—it pushes one to overcome such brutal incidents only to come back stronger than ever.