"I have always advocated living life to the fullest. This experience is no different," says Kevin Lapeña
Photos courtesy of Kevin Lapena
From 27-year-old Kevin Lapeña's disastrous crash last year emerged a better appreciation for life.
Not that this travel professional and TV and events host, writer, and producer wasn't already doing so before the incident, but the ordeal was a reminder not only to himself but also to family, friends, and everyone who has seen or heard his story of life's frailty.
"It was around this time last year, a week or two prior to Ironman 70.3 Cebu. It happened on a Saturday morning in Nuvali where we'd regularly have long bike rides," he says. "We had just started our first round of cycling when I reached a long downhill road where I always make it a point to hammer on the pedals to practice speeding up."
At this point, Lapeña, already in aero position, could never have anticipated the series of events that unfolded in a seemingly deserted road.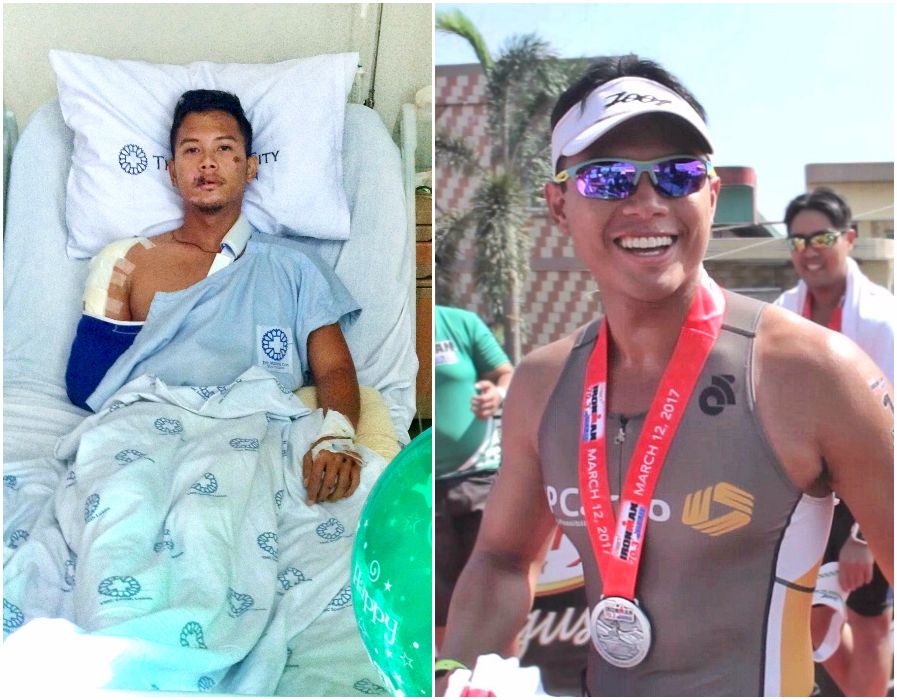 "As I was speeding downhill, a truck had suddenly turned in from a blind intersection. In order not to ram into the truck, I immediately had to remove my arms off the aero bars and place my hands onto the handlebars to make an abrupt turn. My bike lost control, and the force threw me off my bike. That is the last thing I could remember."
Despite the horrific accident that left him with a fractured arm and jaw, a dislocated shoulder, and temporary memory loss, Lapeña's physical energy and contagious positivity eventually lifted him out of a life-threatening situation. In true fashion, he takes everything in stride, with a charming smile always at the ready.
"What I am absolutely thankful for throughout this experience was hearing about how many people I have actually inspired," he says. "My recovery and journey to redeem myself was all for personal purposes. But if, in the process, I could touch at least one person because of this then all of it would have been worth it"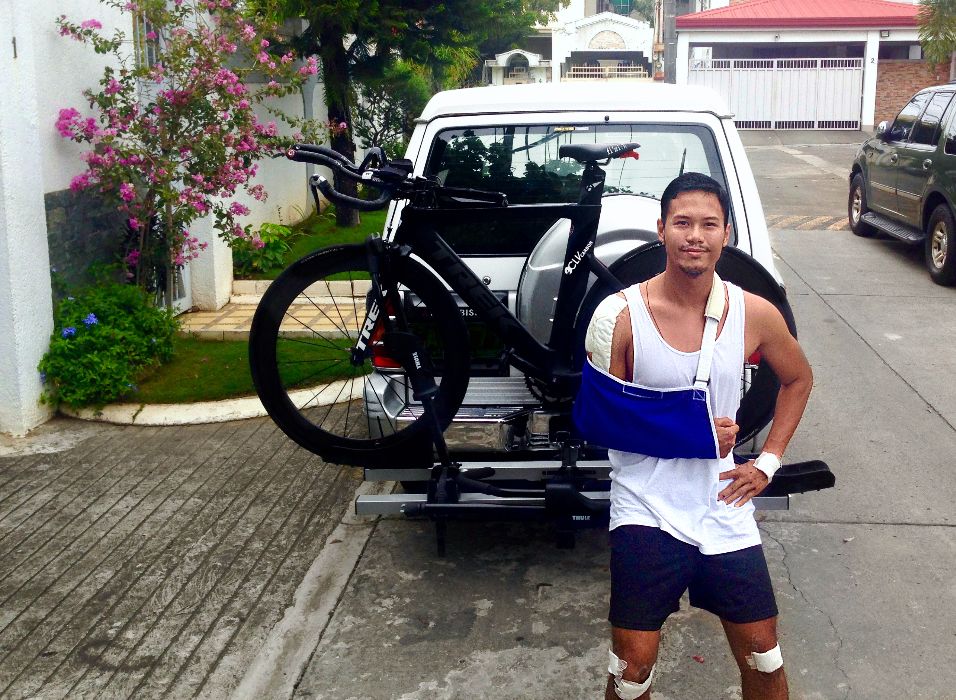 What happened to the truck that hit you?
The funny thing was, the truck wasn't even aware of what happened. The truck was already in the middle of a turn when it had revealed itself to me, so I was already away from the driver's view. I always mention it to everyone that it wasn't anyone's fault.
What were your initial feelings when the whole thing sunk in?
I was absolutely frustrated. It was only about two weeks away from Ironman 70.3 Cebu and all my hard work and preparation, I felt, were for nothing. There was definitely a bitter taste in my mouth, but it was that precise feeling that motivated me to heal as fast as I could and get back into the sport.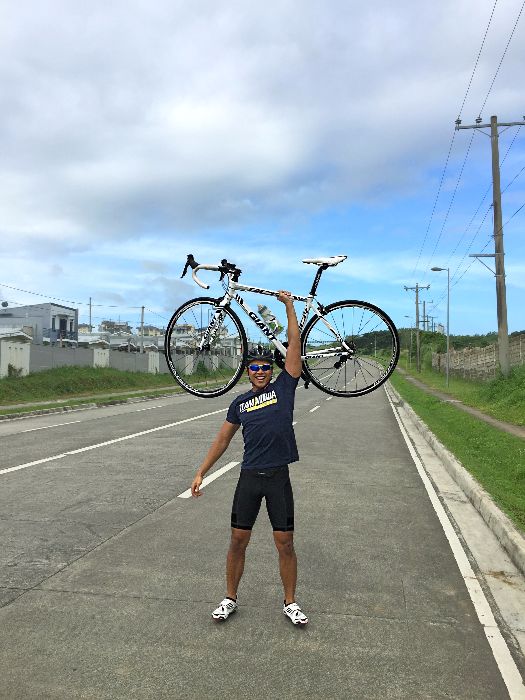 Were there times when you struggled to come to terms with your injuries?
The acceptance was not a problem at all. In fact, when I woke up, my attention was all about moving forward. The most uneasy feeling I would say would just be my frustration of being put on the shelf.
What injuries required surgeries?
The first surgery was on my fractured jaw. The second surgery was to reposition my dislocated shoulder and to attach a metal plate onto my fractured arm.
Can you give me an idea of your recovery process?
During my whole hospital stay, I was almost completely motionless and I relied on IV for food since I couldn't open my mouth. After being discharged, I was bedridden for two weeks and would only get up when I need to go to the clinic to have my wounds dressed or if I needed to go to the bathroom. Immobilization was key during this phase.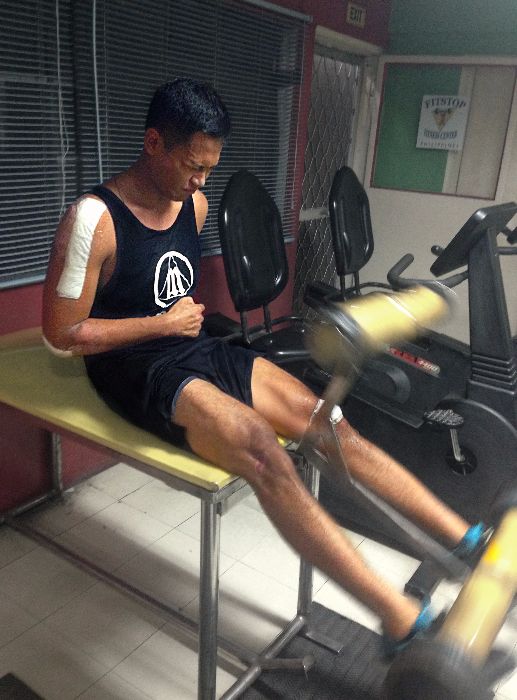 After the second week, staples of my arm surgery were finally taken out, and the surgeon gave his thumbs up to start with rehab. It was slow in the beginning. It focused on regaining strength in my hands and worked my way to regaining movement and strength all throughout the arm.
This then progressed to exercise that dealt with a range of motion and strength, which I endured for two months. However, during this time, I was already running five kilometers a day and would ride on the stationary bike for 60 minutes at a time.
Two months after rehab began, I was already swimming, biking, and running. I did have to undergo testing and checking by a neurologist. Fortunately, nothing serious came out from the scans and the memory loss was just a temporary effect of the head trauma—something that, apparently, is not uncommon for American football and rugby athletes.
In two months, you were back to regular training. Were you a little more gentle at the beginning?
As soon as I started rehab, my fitness level was not completely gone as I could already regularly run at least five kilometers, with 10K distances every other run, and doing 60 minutes of indoor cycling. As far as getting reinjured from my movements, I wasn't worried at all. I was very much confident in how my shoulder had already healed and strengthened.
However, for another possible crash, that would always be at the back of my head. I have become much more careful. I don't speed as fast as I used to, especially going downhill. It also took a while to get back into going on the aero position.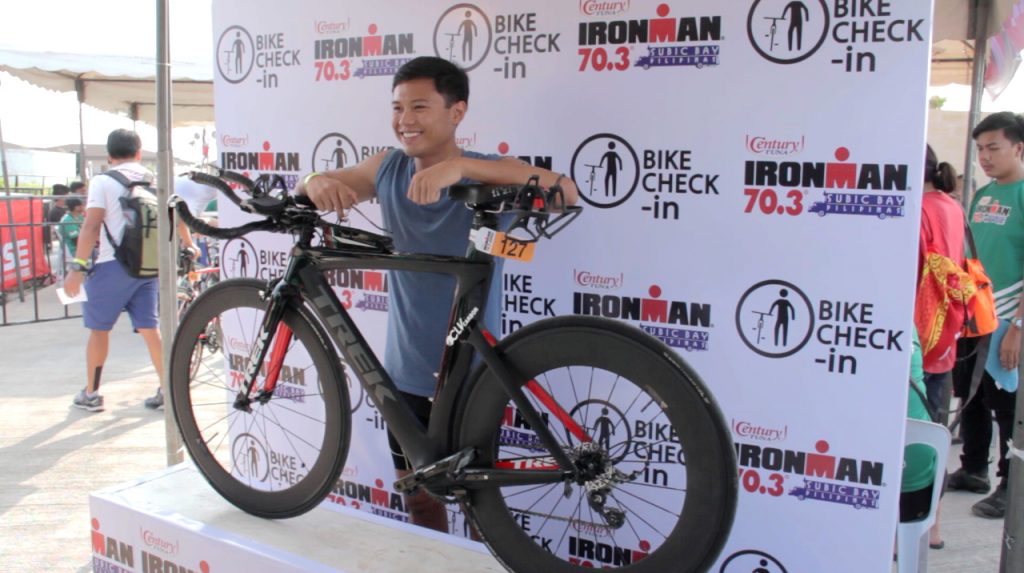 Can you remember the first time you were back on the bike since the accident?
It was a 20K ride in and I was real excited because I had been itching to ride already. Funny thing was, I was immediately reminded of being real careful this time around. After the ride, my friend (who was biking with me) and I were already on the way home. It had been raining so the roads were wet. He was right in front of me when his bike skidded, causing me to crash into him and fall off my bike. Just had scratches, but it woke me up to being twice as careful this time.
You competed in NAGT in February and then you did Century Tuna Ironman 70.3 in Subic. How was that experience?
To me, this was almost a year in the making so it was more of a relief that I was already there as opposed to being nervous. Not to mention that I had so much support during the event; it definitely made me more excited to cross the finish line. Although I didn't expect the race to be as difficult as it was, the swim was absolutely wonderful, but the bike and run legs were excruciating. I don't think I've ever felt as worn out by the heat as I had at that time. I could honestly say the last four kilometers of the run was all heart on my end.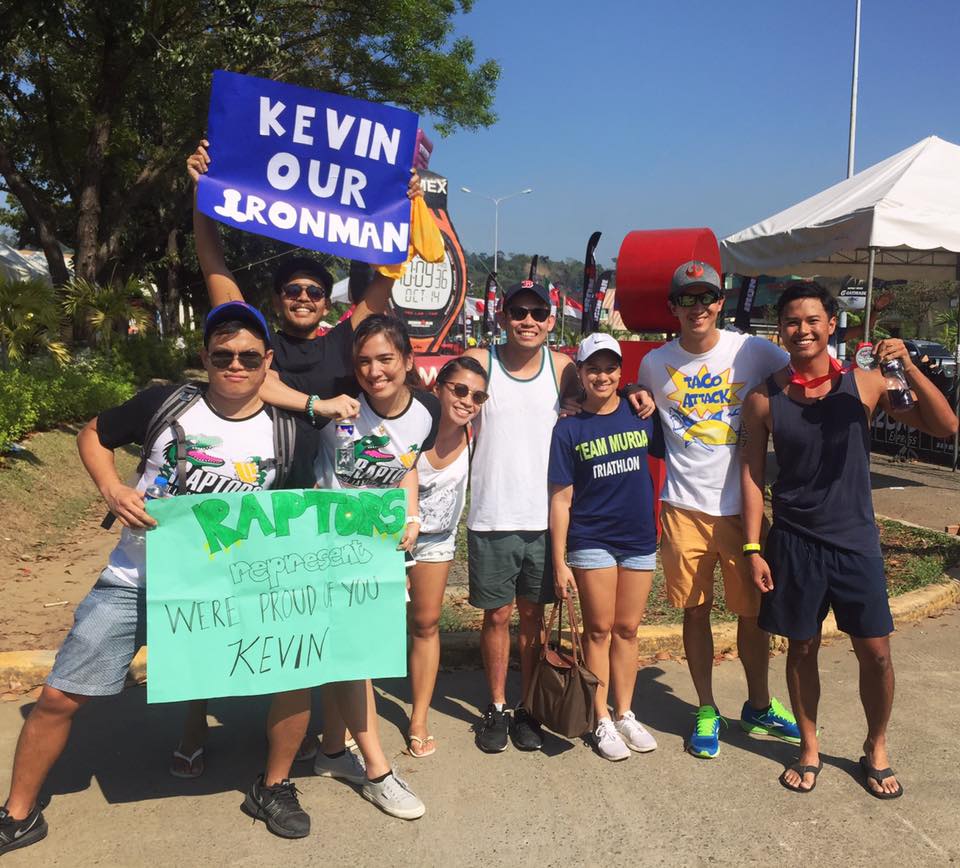 I'm sure there are life lessons and realizations learned from this ordeal. Could you share some of your most important lessons?
I have always advocated living life to the fullest. This experience is no different. Although it may not be necessary to endure such a physical ordeal as I have, what's important is to live without fear. Allowing yourself to be free from the confines of doubt and comfort is the only way we could truly make the most out of life. Sometimes, we may fall down or get hurt, but it is simply the way of life. And it is during these times that we get stronger and that we learn about the world and, more importantly, about ourselves.
What else can we do to prevent accidents like this from happening?
First, attend to the stuff that can be controlled. Make sure that your bike is the right size and is fitted to your measurements. You have to be conscious about brakes working properly as well as your wheels properly installed, and your tires well-inflated. Because no matter how careful you are on a ride, if your hardware doesn't work well with you, you are at a higher risk of getting into an accident.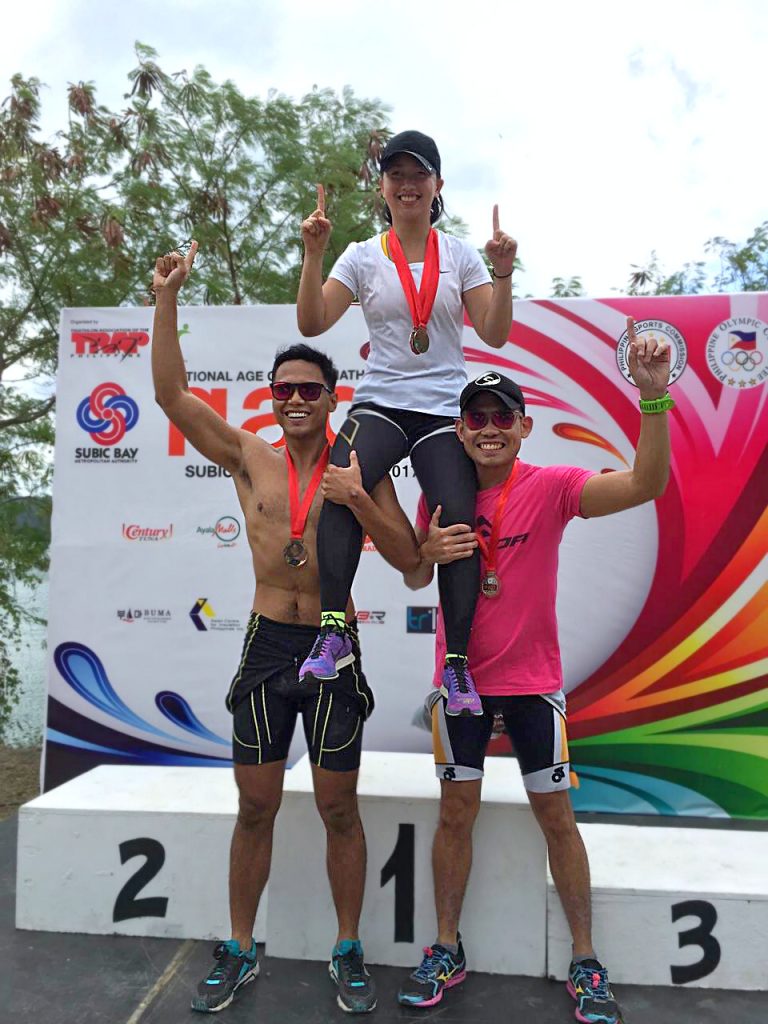 Second is to ride according to your skills. This is where practice comes in. It may be as simple as familiarizing yourself with how to maneuver a road or triathlon bike or being able to comfortably steer through high speeds. If you aren't comfortable with steering or riding fast, it's best not to risk trying to keep up with experienced riders.
Lastly, just be careful. Be conscious of your surroundings, the terrain, the course, and the other cyclists and motorists that share the road with you. Always be focused because it is during times that cyclists are distracted that they are put in unfavorable circumstances.