Nothing depicts your love for food more than repping it with your footwear
Photos from Saucony, Nike, Adidas, Vans, and sneakernews.com
Footwear will always be a fashion statement wherever you go. It's the reason why there are hundreds of sneaker brands out there that constantly release distinctive designs and styles that set them apart. Imagine wearing a pizza-themed shoe while running laps on the treadmill or sprinting up and down the basketball court rocking a Krispy Kreme-inspired shoe? Crazy to think but it's shockingly true. Over the past years, a number of shoe brands have all released the most creative foodie footwear you never thought you would ever see. Here are our favorites:
Saucony Dunkin' Donut Kinvara (2019)
In line with this year's Boston Marathon, Saucony has released a Dunkin' Donut sneaker. The Dunkin' Kinvara is designed with the brand's signature pink-and-orange motif along with a sprinkled-donut medallion on the laces. As if this doughnut-themed shoe cannot get any more fresh, it's believed to be an excellent trainer for marathons as well as short runs.
Adidas Pizza Ultraboost X (2017)
The Ultraboost x Refinery29 collaboration has released 50 pairs of shoes representing each state in the United States. This cheesy pizza pair is from New Jersey—dubbed the greatest place that houses the best pizza in the world. Besides the pepperoni colors, the pair is made more appetizing with a 3D slice hanging off the side of the shoe. If you're a huge pepperoni pizza fan, this shoe will speak to you on another level.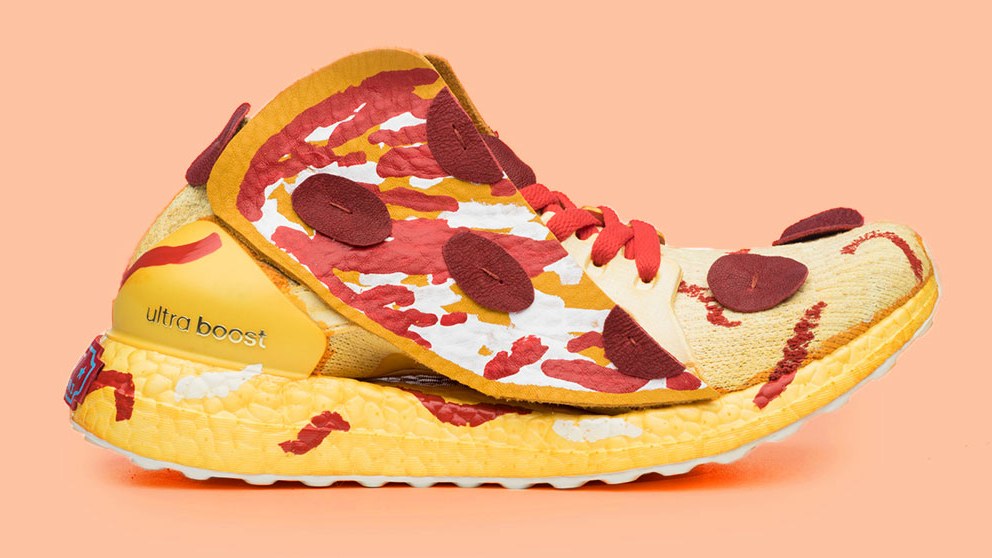 Nike Krispy Kreme Kyrie 2 (2016)
Kyrie Irving's Kyrie 2s were once released with Krispy Kreme's food truck colors. The limited-edition sneakers were packed into doughnut boxes and sported the colors, you guessed it, red and green.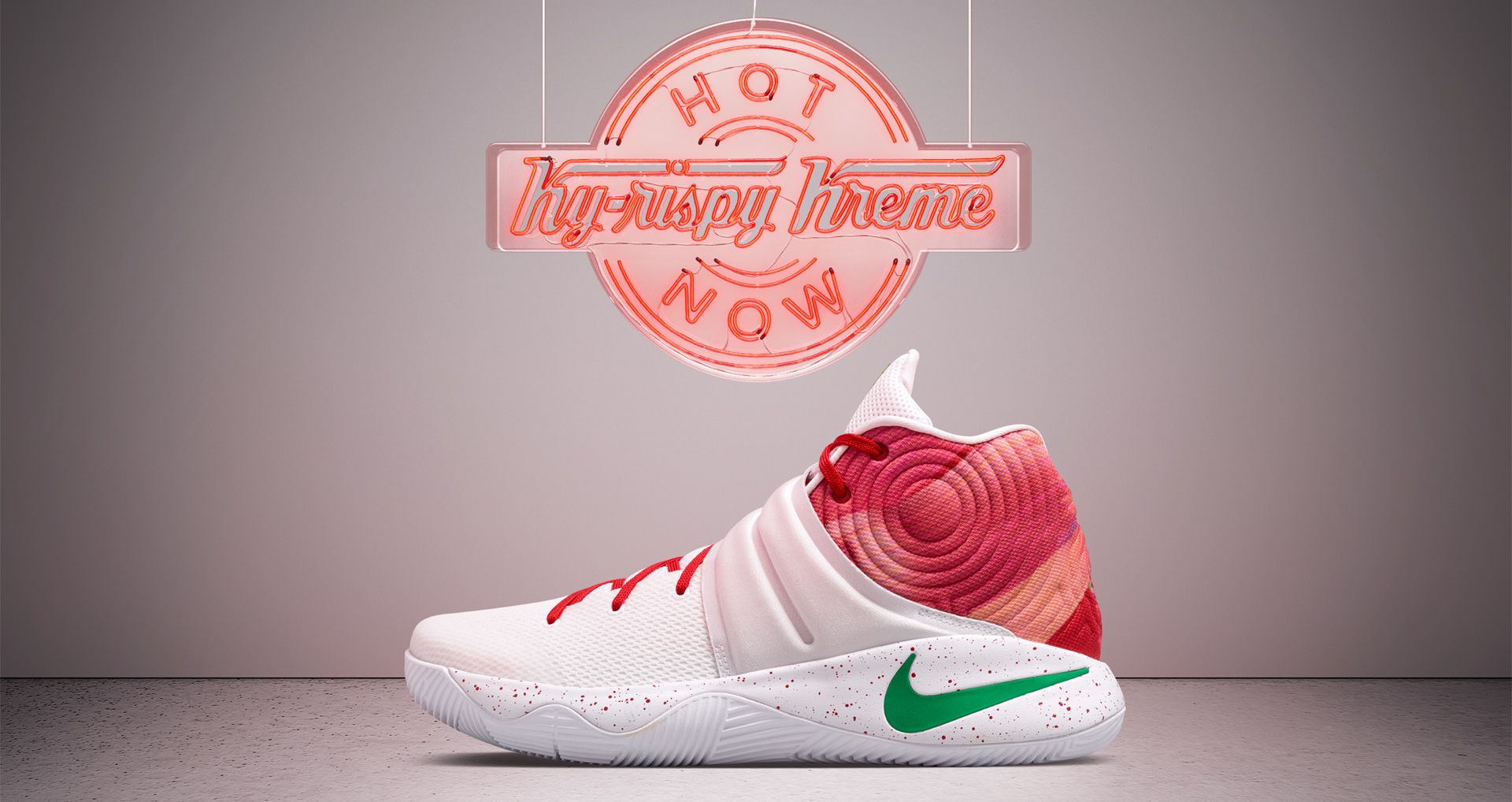 Vans Taco Late Night Authentic (2016)
The Vans late-night pack will represent all those midnight cravings. The brand's taco-themed shoe was inspired from a line of junk food designs specifically pizza, hamburgers, French fries, and cupcakes.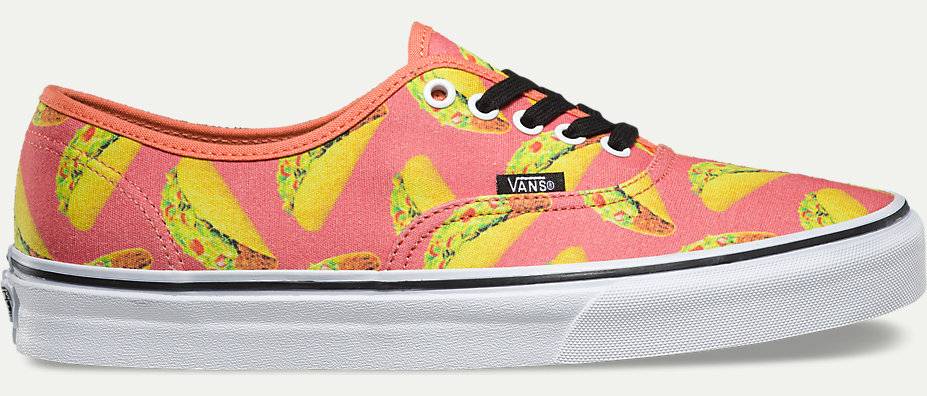 Nike Chicken and Waffle Dunk High (2016)
Breakfast looks more appetizing on a shoe. The dunks has their own version of a waffle-and-chicken-themed shoe with a maple syrup drizzle detail.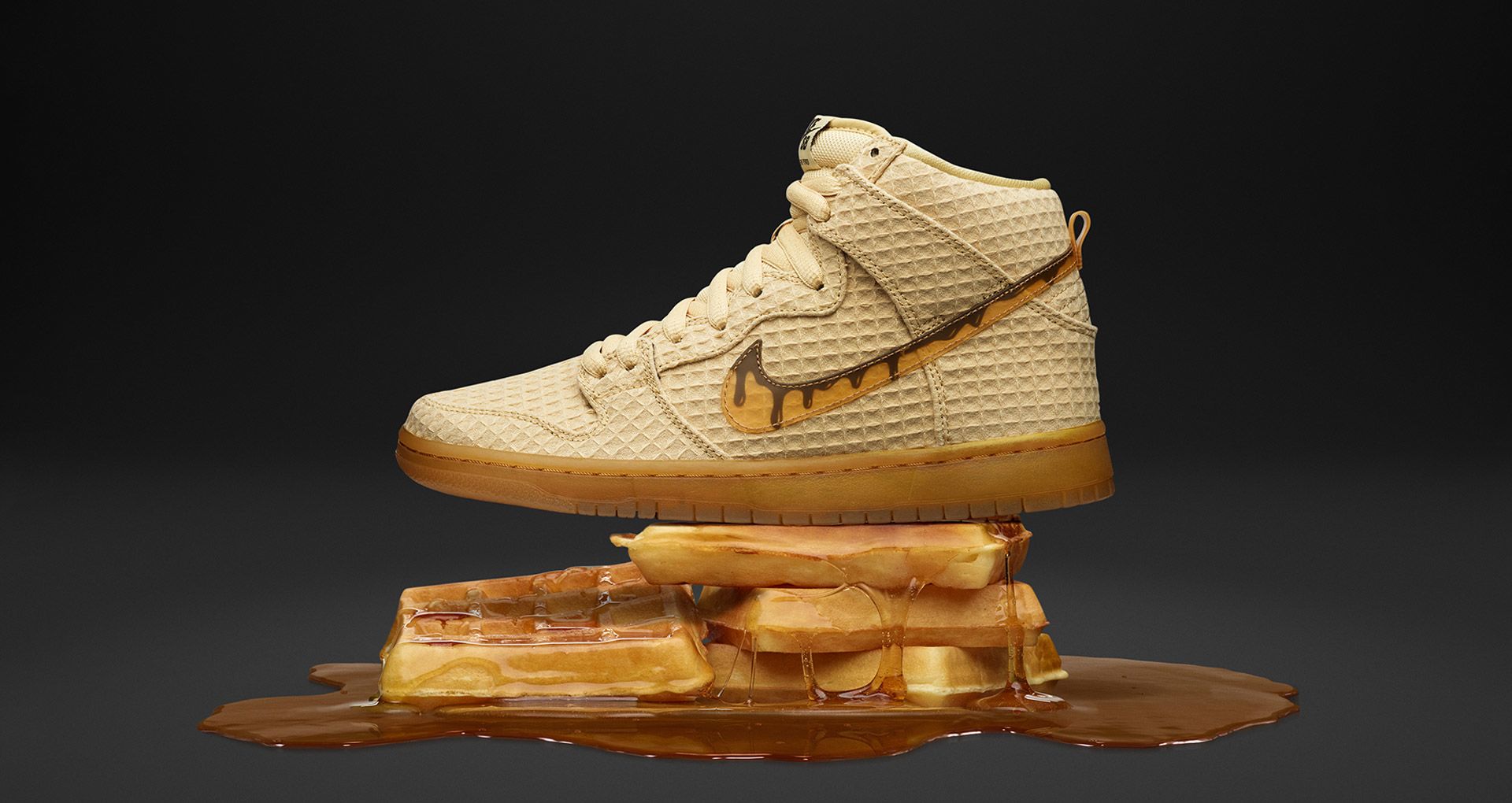 Adidas Shrimp and Lobster Ultraboost X (2017)
For seafood lovers, the Ultraboost also released its own shrimp and lobster-themed shoes inspired by South Carolina and Maine respectively.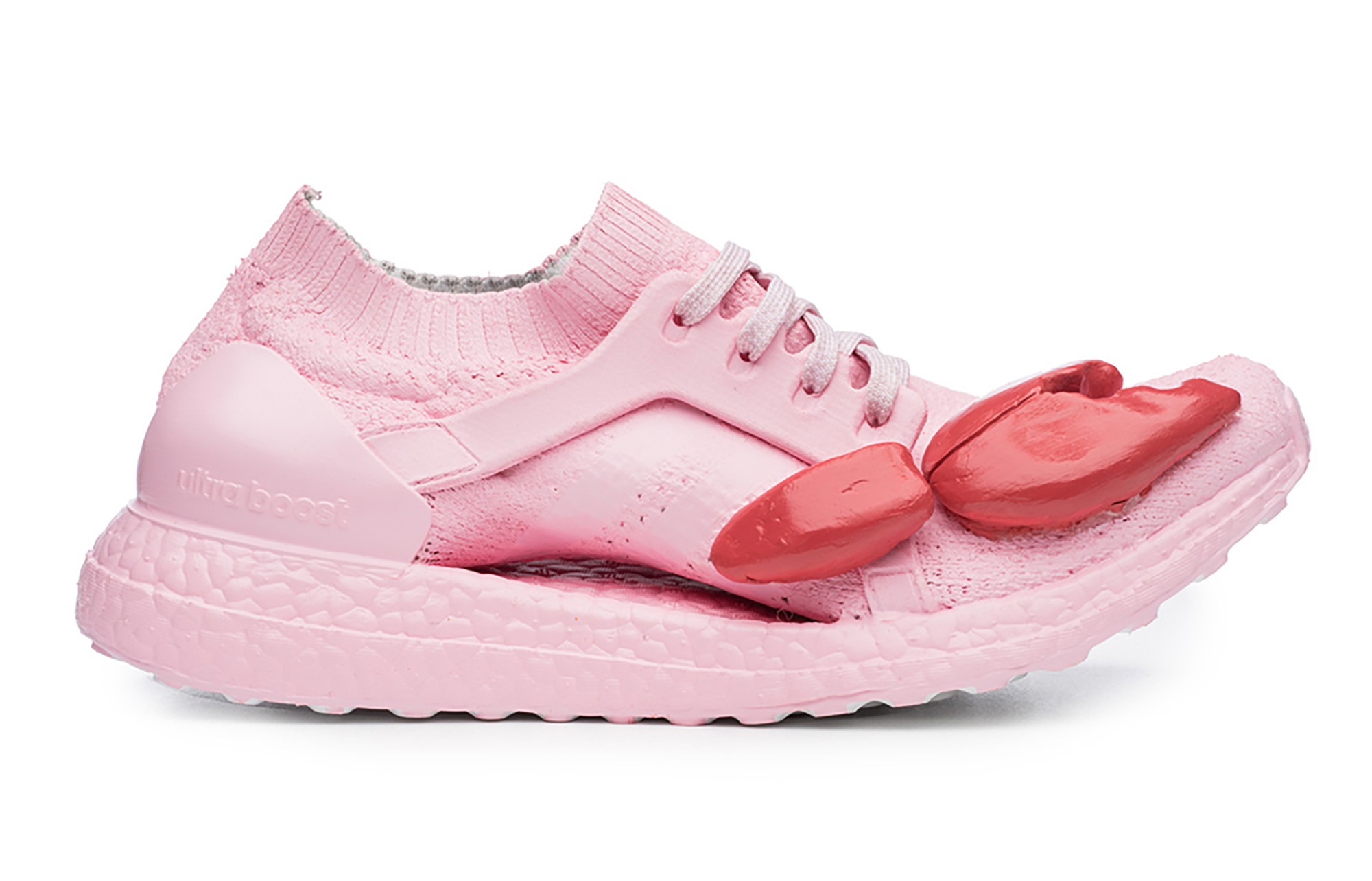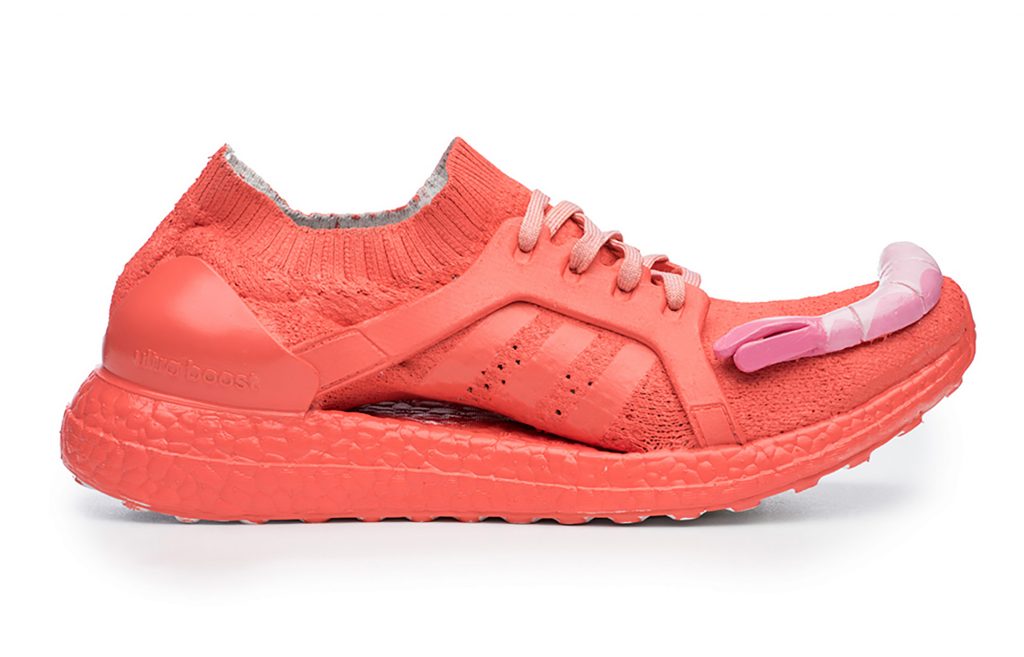 Nike Cookie Monster Dunk High (2011)
This is every cookie monster's dream pair, especially with the character's colors on the shoe. It's a pair you can rock with any style, thanks to the vibrant blue detail