Edd Vicente is living proof that fitness can indeed change your life
By Nicole Ganglani | Photos by Niel Ong and Mac DeMesa
Fitness may just be a hobby for many, but for Edd Vicente, it's something that was life-changing. It's his vocation and passion—the very reason why he got through the toughest time of his life. Dance was once just an extracurricular activity for Vicente but eventually it became a way for him to fund his education at the De La Salle College of Saint Benilde.
"Dance saved me. I only paid 200 pesos per term instead of 70,000. In return, I had to be an active member of the Saint Benilde Romancon Dance Troupe (SBRC). I had to maintain good grades and my GPA couldn't go below 2.5."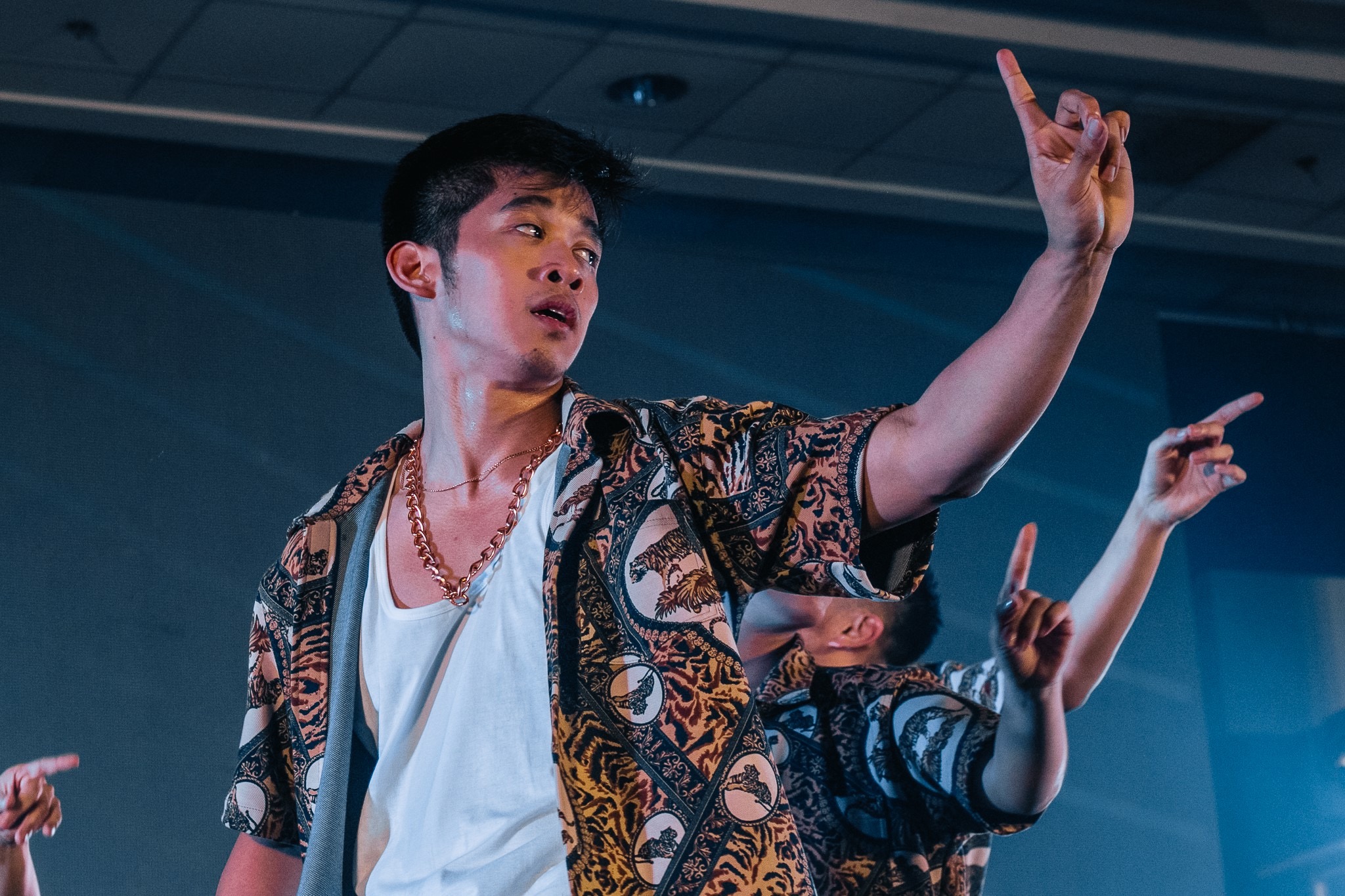 Vicente is one of the co-founders of A-Team Philippines
In high school, Vicente was already considered a standout among his batch mates. At the time, he was recruited by A-Team Philippines  and went on to become a founding member of the varsity. Since his involvement with the dance troupe, Vicente has represented the Philippines around the world and has gone on to win multiple awards in the World Hip Hop Dance Championships. By the time he was in college, Vincente's stint in the SBRC became the main reason why he got to complete his education.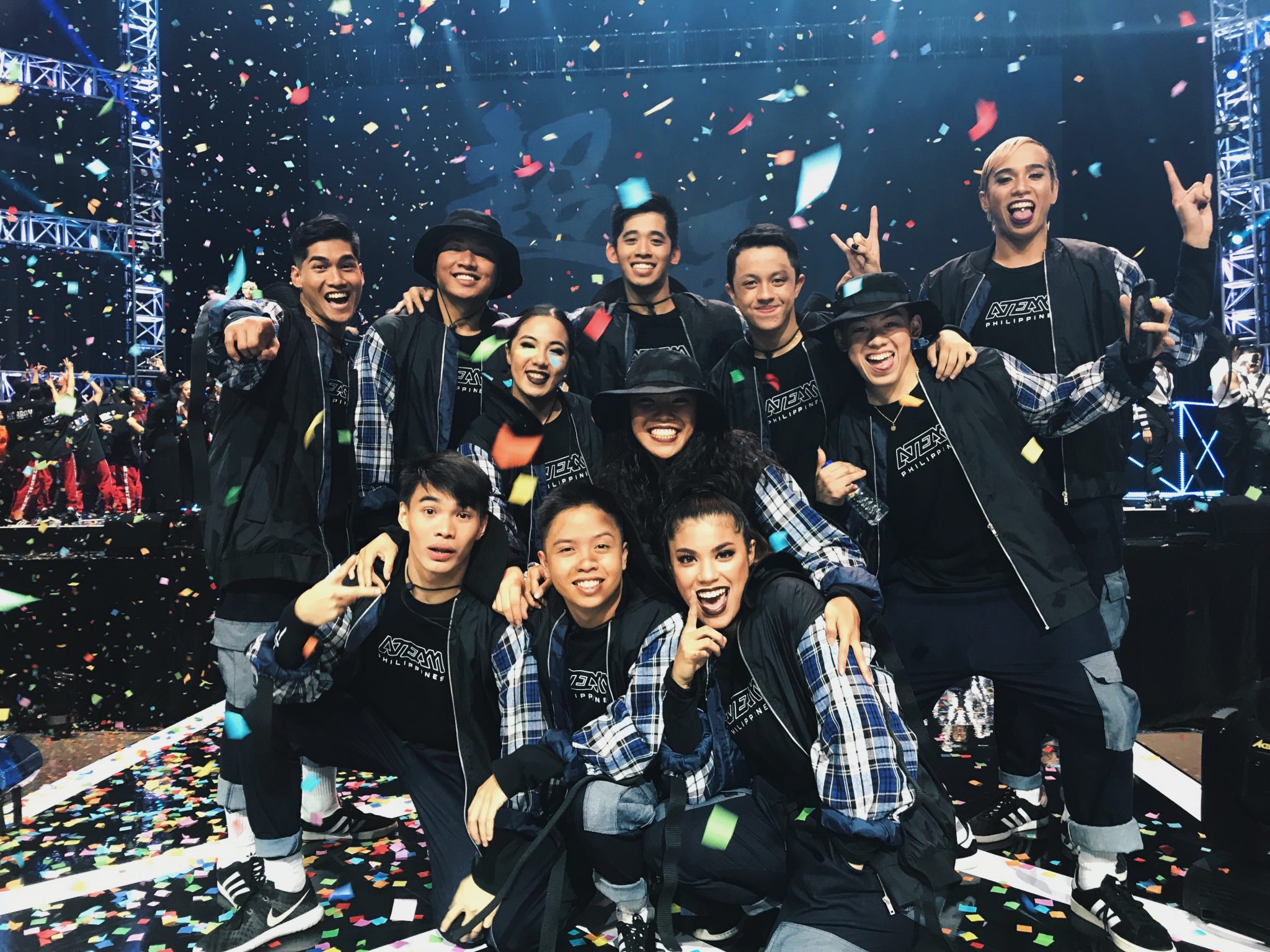 Vicente and A-Team Philippines dance troupe
Today, Vicente is easily one of the most well-known dancers, choreographers, and indoor cycling instructors out there. But how did he manage to get this far? It's pretty simple: He lives and breathes fitness classes and activities.
When and how did you get into fitness?
I started with swimming. I was a competitive swimmer back in grade school. I represented Colegio de San Agustín (CSA) before so I've always been active in sports. I was even in the volleyball varsity. And then I found dance, which is where I invested my time during high school. It's funny—what really pushed me to dance was High School Musical. I remember I was in grade five and we were all dancing 'We're all in this together.' I remember learning the choreography then. I ended up actually joining the intrams where I would have my own solos. When I get into something, I get really enthusiastic about it and I dive right into it.
"Dance saved me. I only paid 200 pesos per term instead of 70,000. In return, I had to be an active member of the Saint Benilde Romancon Dance Troupe (SBRC). I had to maintain good grades and my GPA couldn't go below 2.5."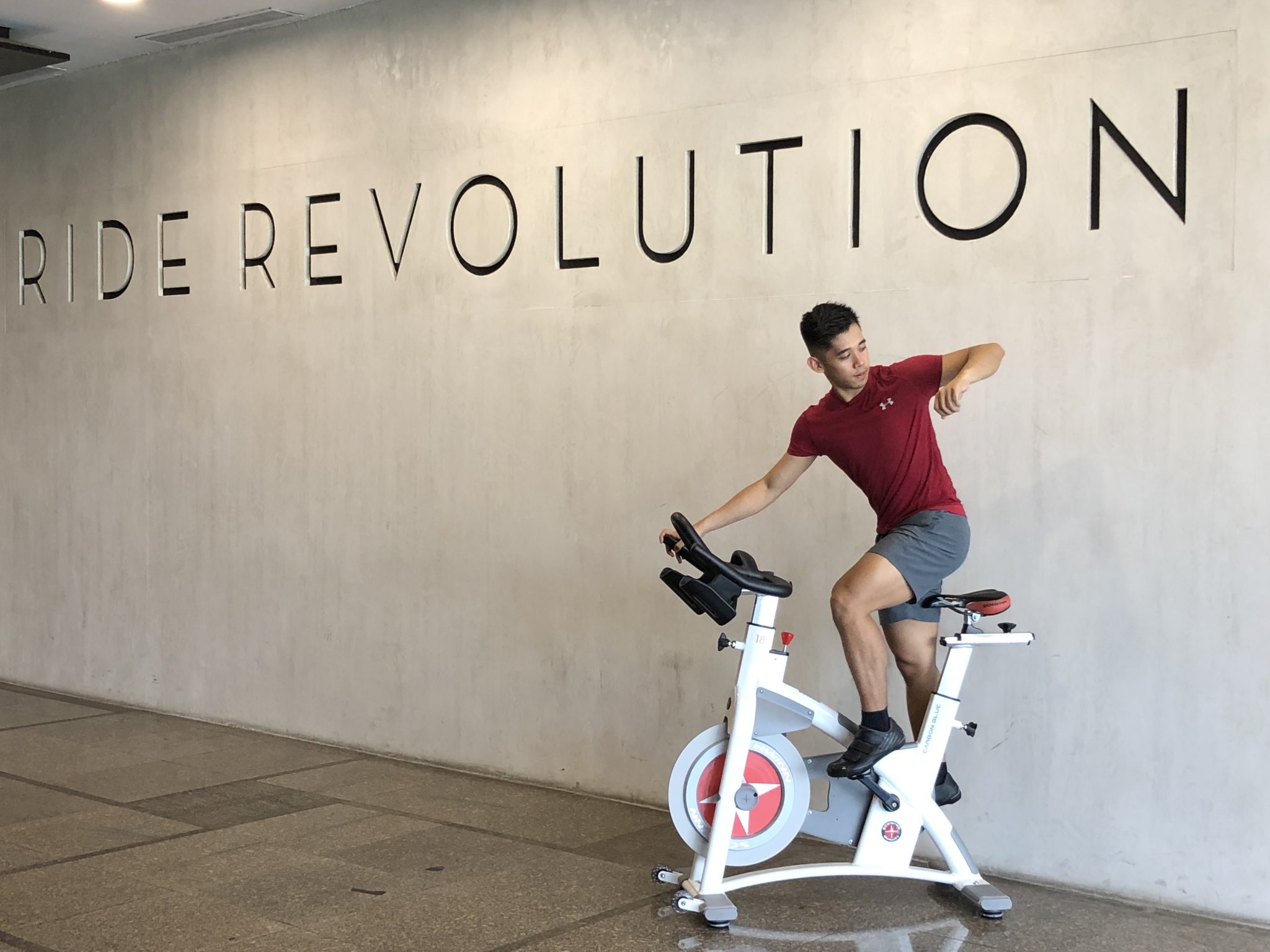 Vicente started his career as a cycling instructor just last year
How did you develop a liking for indoor cycling?
I was once the worst rider in the room but I always had good energy because I was always just enjoying it. Spin is so dependent on music and it's similar to dancing. I spin because it makes me feel good and it's very natural to me. I don't do it because it'll make me sweat or it'll make me toned. I like feeling good more than looking good, so it's always been about the activity and skill building for me.
What made you want to become an indoor cycling instructor?
After my first ever cycling session under Lexi, I told her that I want to be an instructor not because it's cool, but because what happens inside the studio is very similar to what I do when I dance. The feeling I felt after that cycling class was what I felt when I would dance. I continued to take more classes to the point that I rode twice or thrice a day, even during Christmas and New Years' Eve. Then in January, after taking Ida's class, I asked if she was looking for more instructors and if I could apply.
https://www.instagram.com/p/BwgBiP8F-Yf/
What's the best part about being both a dance and spin instructor?
In spin, I get to change people's lives and I get to inspire. It's the best feeling. After class, when a first-timer goes up to me and tells me the class was fun, I find it to be very fulfilling as an instructor. That's actually my goal now: For spin, I want to motivate and encourage people; for dance, I want to educate and make people feel good about themselves.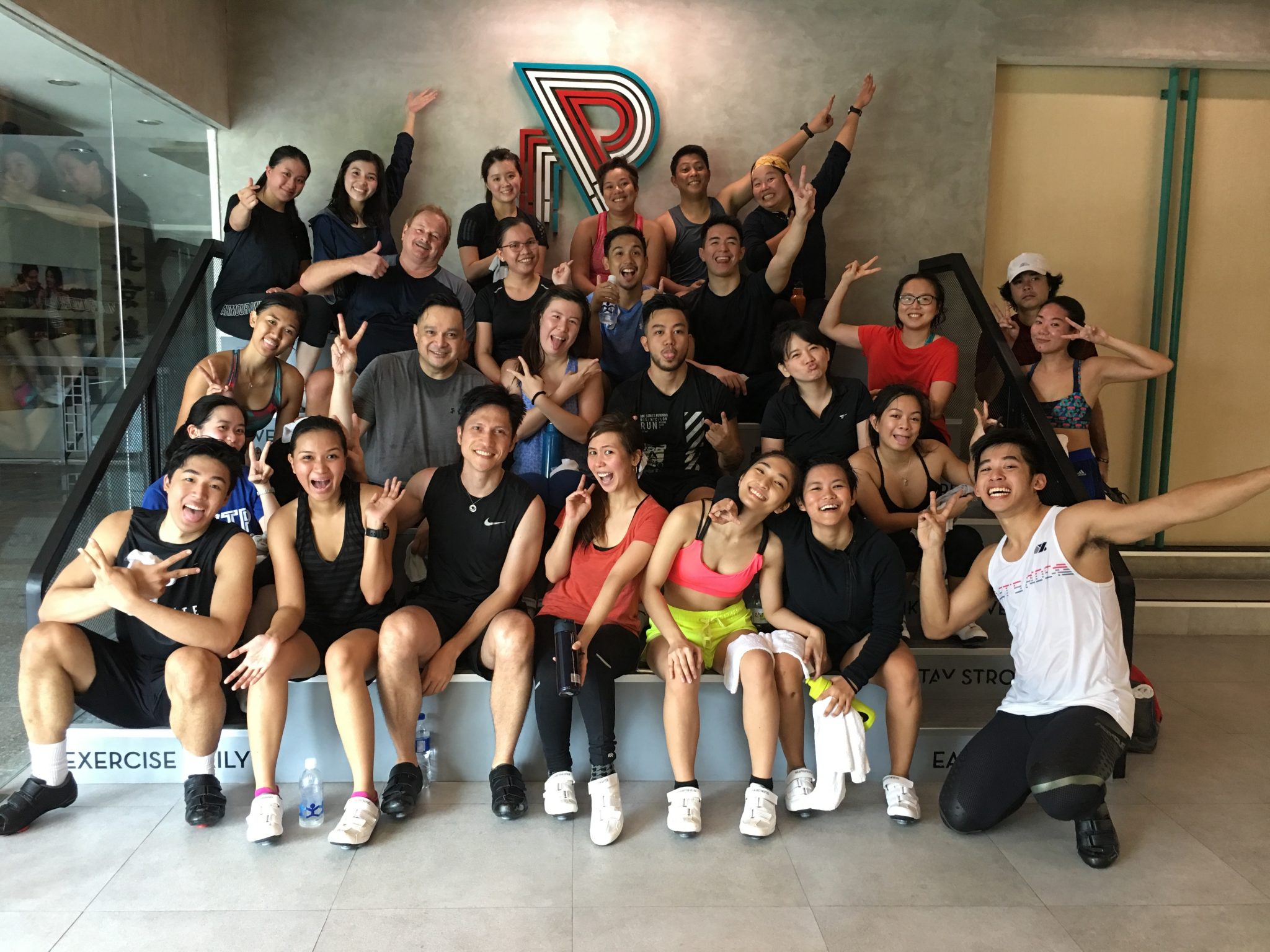 Vicente and one of his classes in Ride Revolution
 What's the number one lesson you always teach in class?
When you try something new, always empty your cup and have an open mind. You'll eventually get it and learn if you keep doing it. A lot of people get scared they might not do well. Well, you're not expected to do well on your first few attempts because you're new to it. I always tell the trainees in Ride Revolution that there's no shortcut to being great. You have to keep riding to be able to be good at it. I think this applies to all aspects of life.
 What advice would you give to someone trying to meet their fitness goals?
Be fearless in pursuit of a goal. The only person that's stopping you is yourself. Once you set yourself free from self-doubt, you'll be surprised to discover how strong or good you can be. You won't lose anything just by trying. So take your pride out of the door and enter with an open heart and mind.
Subscribe to our newsletter to receive the latest sports news and active lifestyle and fitness features you need