While the future is still uncertain, there is no doubt that home fitness will demand a closer look—including stationary bikes
Art by Saii Shah | Photo by Element5 Digital/Pexels
Aside from bicycles, stationary bikes have surely been in demand these days.
It's the ideal low-intensity exercise equipment, especially for people fond of attending (now virtual) cycling workouts. These exercise bikes also address the challenges of outdoor workouts given the flip-flopping policies in place across Metro Manila.
Stationary bikes come in different forms and sizes so it's important to know what you want to invest in, especially since nobody really knows when gyms or fitness studios will reopen or, when they do, if people will go back to their trusty neighborhood center.
While the future is still uncertain, there is no doubt that home fitness will continue to demand a closer look—including stationary bikes. If you're keen on investing in a stationary bike, below are sports retail stores and fitness studios selling and renting out one you can picture in your living room.
Ride Revolution
Ride Revolution has since transitioned to Zoom classes. Because of this, the indoor cycling studio is now selling its Schwinn AC Performance Plus indoor bikes—the same bikes found in its Kerry Sports Manila branch. People who purchase their bikes are also entitled to freebies like a pair of bike shoes, a month's subscription to their online classes, and a pair of weights.
Toby's Sports
Toby's Sports is selling different types of exercise bikes (from spinning to upright stationary versions). Its Core SPO708 spinning bike has a digital interface that displays time, distance, pulse, and calories burned. It's also similar to stationary bikes found in gyms, which, according to Toby's Sports, is less stressful on the joints.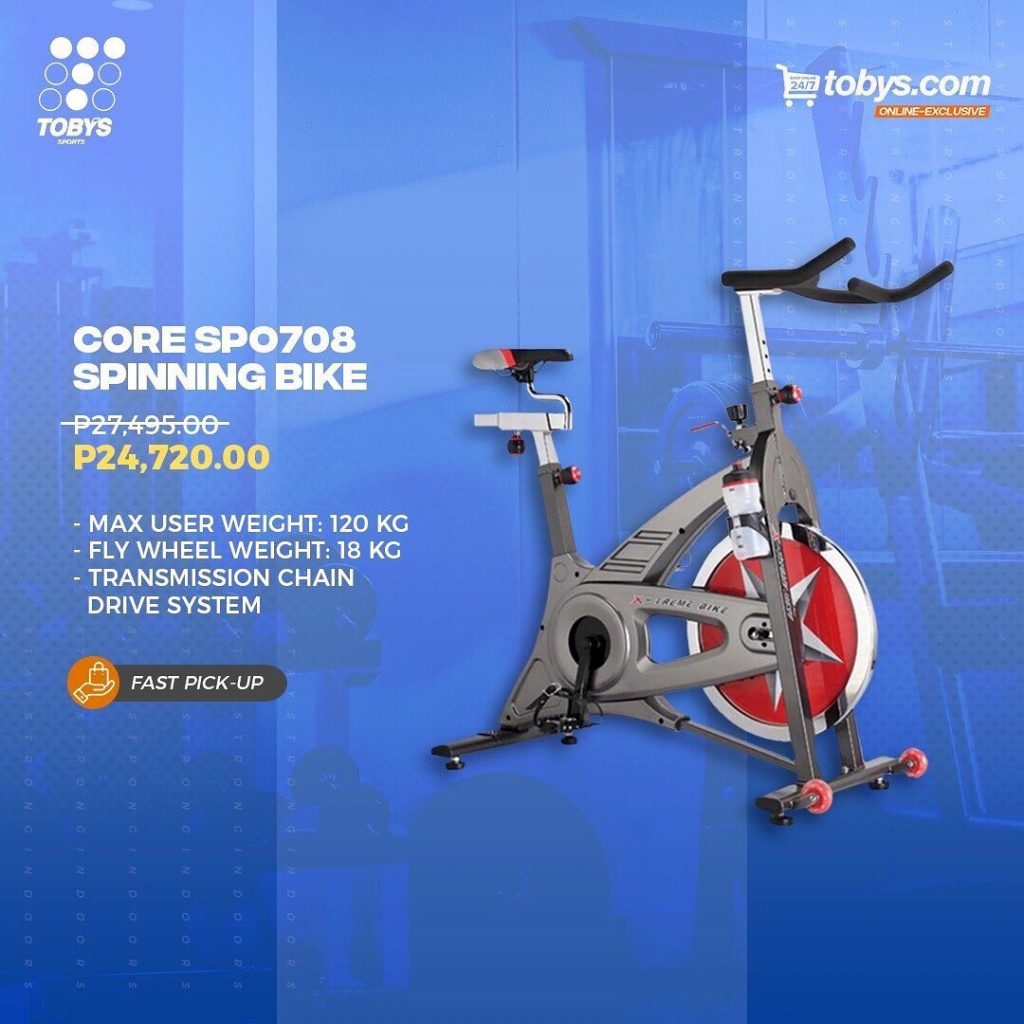 Chris Sports
Chris Sports offers different types of stationary bikes. The BH AirMag indoor bike, which can withstand prolonged endurance workouts, is currently the top choice—though it remains sold out. Meanwhile, the Trax Attack bike, which features an electromagnetic control system and front-mounted wheels, is another popular choice.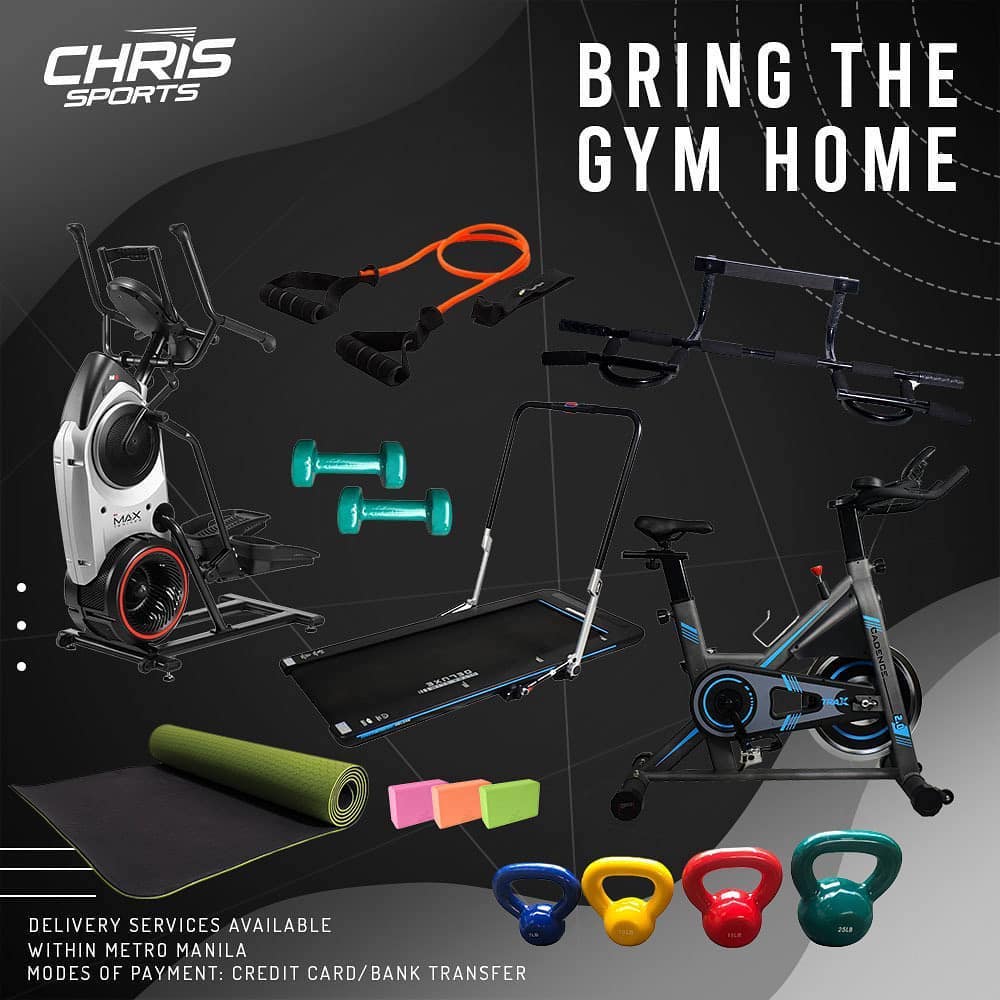 Electric Studio
In line with its virtual classes, Electric Studio is now renting out bikes. There are three packages to choose from: P20,000 for 30 days, P35,000 for 60 days, and P40,000 for 90 days. Customers who rent bikes will also be granted unlimited Zoom classes (up to five times daily), cycling shoes, and weights.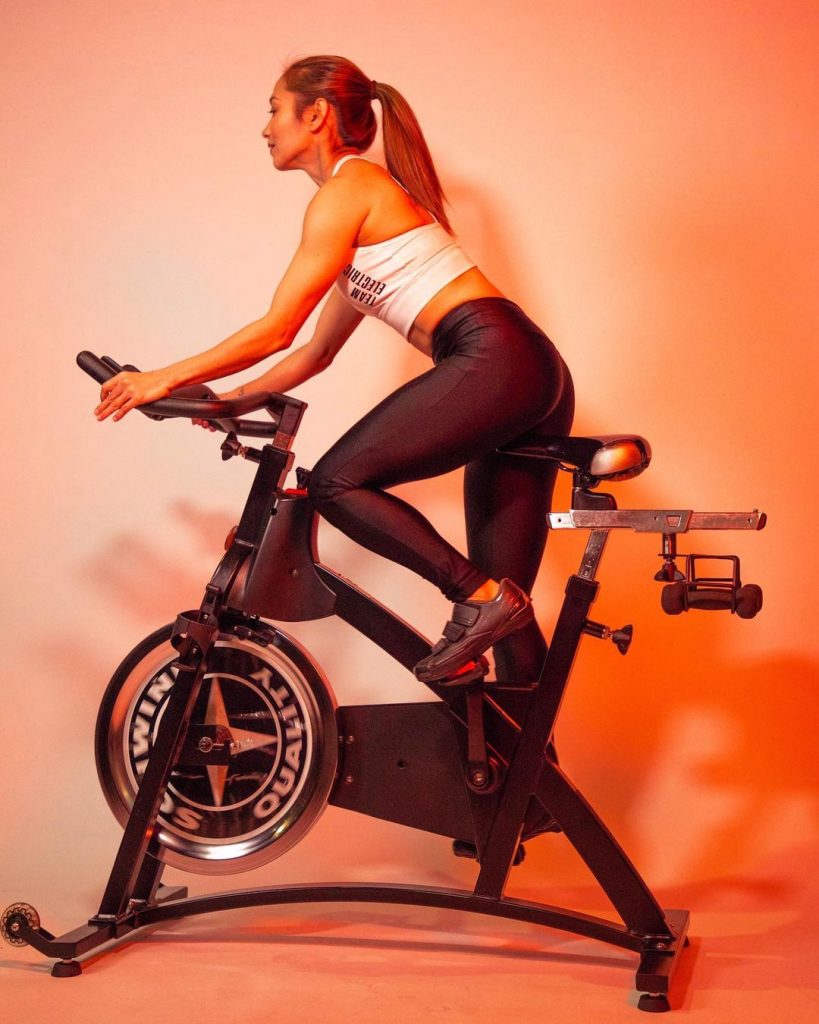 JB Sports Philippines
JB Sports' Bodycraft Magnetic Indoor Cycle is made of heavy-duty steel and powder-coated paint. The bike also has a Hutchinson V-ribbed automotive belt and aluminum pedals and toe straps. This bike is one of the most expensive choices in the brand's exercise bike roster but JB Sports also has an array of affordable stationary bikes.