Martivo recognizes the strength that being openly gay and living his best life can provide him and his fellow LGBTQIA+ cohorts
Photos by Hub Pacheco
When one pictures an athlete, they almost always conjure images hard-coded into the term itself: sinewy, rock-hard, strongly built men who perform incredible feats in front of throngs of adoring fans.
For many, many generations that's been the way it was: an athlete was, first and foremost, a man—nothing more, nothing less. Anyone else would simply be thought of as hobbyists, dabblers who couldn't possibly be as serious as the Adonises who give their all for the sport.
It was only relatively recently that anyone who wasn't a man was allowed the same glory. Women first competed in the Olympics for the first time in 1900, and even then they weren't well-represented. Progression crept slowly, in inches and yards, over the course of the century. The idea of a strong female athlete only truly came into vogue with the rise of icons like Serena Williams and Ronda Rousey to name a couple.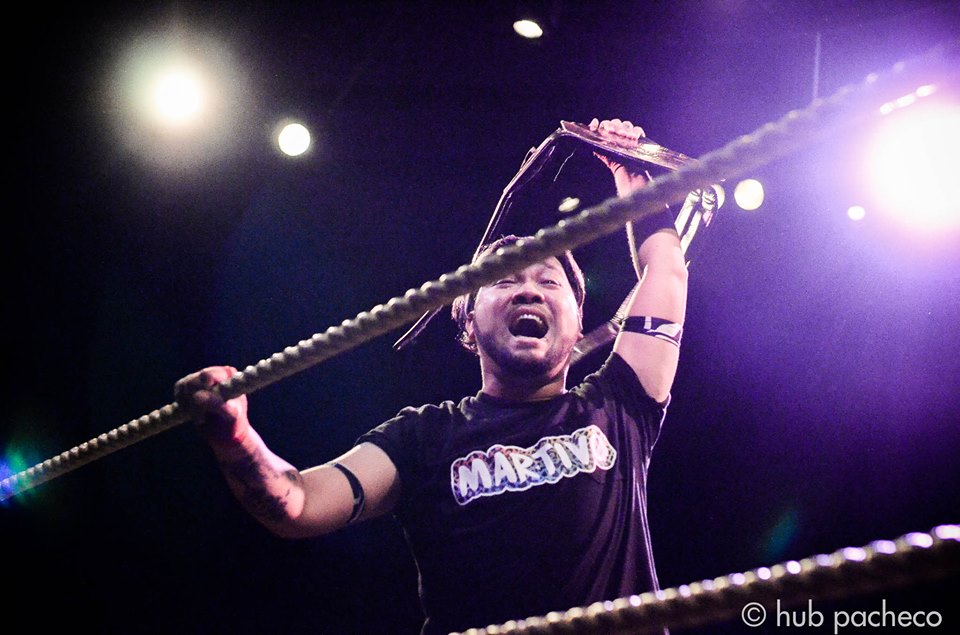 Despite that, the idea that you had to be a man's man to be considered a true athlete still persists, even if the notion is slowly being shed the further we go. The idea that you were anything less than masculine carried the weight of an insult in the sports world. You could see how that would alienate sectors like women and the LGBTQIA+ community.
In 2013, NBA player Jason Collins came out as gay, being—as many would tell it—the first player from any of the four major North American sports leagues to come out. And whether or not the many qualifiers attached to Collins's decision to come out were there, his status would help revolutionize the way the LGBTQIA+ community were perceived in sports.
Small but impactful changes like this would go far in paving the way for athletes such as Philippine Wrestling Revolution (PWR)'s Martivo, the self-styled Man-Doll and one of its current champions. Martivo, an openly gay pro wrestler competing in a sport that's slowly becoming inclusive—and in a country that's still largely toxic masculine—is far more than just a token minority; he represents the ideal of LGBTQIA+ success many in his community would like to have normalized.
Martivo achieved success by staying true to who he is (and to PWR's credit, the company allowed him to be exactly who he is). Here, he recognizes the strength that being openly gay and living his best life can provide him and his fellow LGBTQIA+ cohorts.
How easy was it for you, personally, to portray an openly gay character in pro wrestling?
It's surprisingly easy. At first, I thought it was going to be challenging because people might not be open to the idea of a gay wrestler. By people I mean everyone from the PWR roster to the audience. I was wrong, it was the other way around. Not everyone may have accepted it yet but the majority definitely has, which I am really grateful for.
I think you'd agree that local sports are dominated by males. Did you prepare yourself to train with people who might not have been sensitive to you as a gay person? How did you deal with it?
When I started out in the industry, I had my own world. I didn't talk to a lot of people. But when I did, it was because I had to, not because I wanted to. I was very cautious and I made sure I was prepared mentally. I kept telling myself: Just do your thang. Mind your own business. Do what you think is right and as long as you're not stepping on anyone's toes, you should be fine.
You said you thought people might not be open to the idea of a gay wrestler. What were the reactions you were expecting from people before you debuted?
I thought people wouldn't take me seriously. I thought they would just simply think of me as an inferior athlete compared with the rest of the roster because I was gay. Not that I have experienced it myself, but it's what you see on TV and social media almost every single day.
Do you look up to any other openly gay athletes?
No one in particular, but I do admire the exóticos (cross-dressing Mexican wrestlers). I love their confidence! They're sassy, powerful, beautiful, and definitely sexy in their own way. And, oh, we all have the same advocacy. So, yeah, I love 'em.
Do you think of pro wrestling as a safe space? What is it doing right for you?
Yes, as long as everyone's treated with respect and there's a harmonious relationship between athletes, crew members, and the audience. Pro wrestling has given me the platform to share my advocacy for LGBTQIA+ rights and share my story that can hopefully inspire others to come out, be true to themselves, and be proud of who they really are.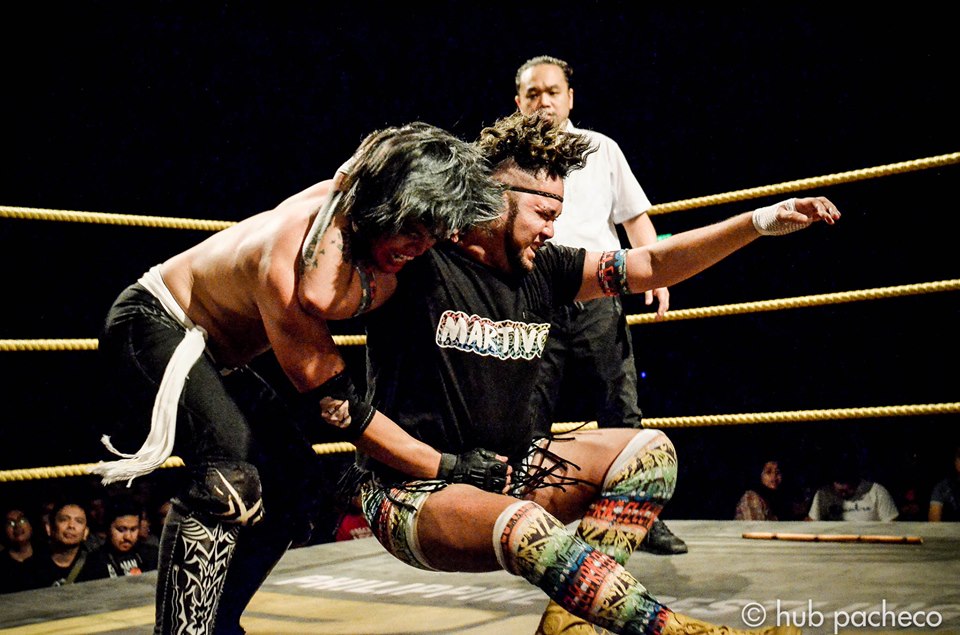 Do you think it would've been easy for another athlete in another sport to be openly gay?
It depends on a few factors such as their upbringing, the environment they live in, their support system, and their own perception. If these factors have already resulted in a negative impression or impact on a gay person, then it might be difficult for them to be openly gay in pretty much anything. However, if their will and faith are strong enough to withstand all the adversities in life, they should be able to power through it all and live life the way they truly want to.
Do you think being open about one's sexuality matters in sports? Do you believe it makes any difference for LGBTQIA+ athletes?
Yes, it does matter because it's a sign of respect and equality, and it makes a huge difference in our profession whether as an athlete or as a police officer or as a government official. There's nothing more we want than to be accepted and be treated as equals.
How would you rate Philippine society when it comes to accepting the LGBTQIA+ community?
Our society is still not as accepting of the LGBTQIA+ community as some Western countries are. The fight for gay rights is still on. However, I can say that we have already gone a long way. We now have a transgender congresswoman, transgender police officers, gay TV hosts/actors, bisexual government officials, and the list goes on. We didn't have them in the past, but now we do and they are all making headlines in their respective field of expertise.
How do you deal with discrimination?
I defend myself as much as I can, especially when I know I'm right. I don't let anyone look down on me and while I'm at it, I also try to make the other party understand where I'm coming from and the impact of discrimination in our society.
What do you think sports, whether local or international, still needs to do in order to be more inclusive?
They have to be more open to cultural, gender, and sexual diversity, promote equality, and cultivate healthy competition.
What do you think fans still need to do in order to be more inclusive?
They also have to be open to cultural, gender, and sexual diversity.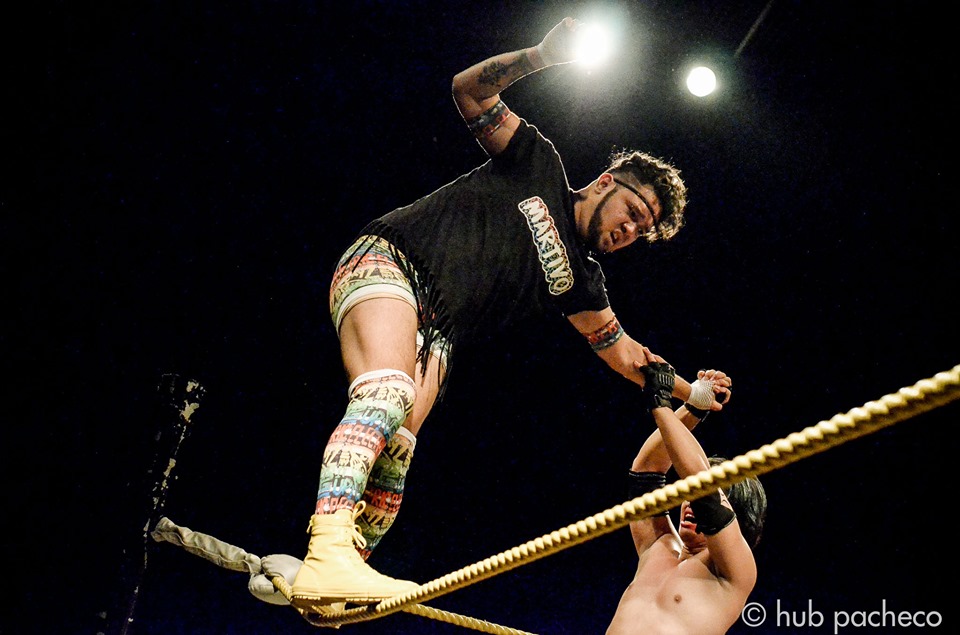 How do you think people should concretely support an LGBTQIA+ athlete?
Just respect and appreciate what an LGBTQIA+ athlete can really do. Give them a chance and I'm sure you'll be surprised by their capabilities. We are just like the rest—athletic human beings.
What would you tell your fellow gay athletes going through any struggles?
Be true to yourself. Love yourself. Dream big and work smart. Use your struggles to fuel your success and sprinkle it with passion and enthusiasm. Pay it forward.