Ryan Jacolo is the first ever athlete in NCAA history to win five straight championships and MVPs
By Nicole Ganglani | Photos by JP Talapian
When I met Ryan Jacolo for the first time in 2015, he was a 17-year-old freshman taking up computer applications at De La Salle-College of Saint Benilde (DLS-CSB). At the time, I was a student-journalist writing for our college's campus publication. I was given the task to interview Jacolo for his successful rookie season after he led the DLS-CSB Green Paddlers to a championship. I remember asking him what his goals were back then and his answer was pretty simple: to win as many championships as he can for the school.
Five years later, I interview Jacolo once again but this time, he's a 21-year-old five-time National Collegiate Athletic Association (NCAA) champion and MVP. It's surreal to think that throughout Jacolo's five-year stay in Benilde, he bagged all the MVPs and championships every single season. Only two teams in NCAA men's table tennis history have won five straight championships—the Colegio de San Juan de Letrán Knights and now, the Paddlers all thanks to Jacolo's heroics.
"Up until now, it still feels surreal. I never thought that I would have this one-of-a-kind achievement. Benilde gave me the opportunity to showcase my skills and talents. Even though I was crowned the MVP in every NCAA season that I played, I always told my teammates that we all worked hard for this. I was just the one who represented us all and received that MVP award," says Jacolo.
Jacolo spent his childhood watching his father play the sport. He eventually picked up the skills and mastered the art of table tennis during his teenage years. While other teenagers would spend days outside playing basketball, for him it was always about table tennis.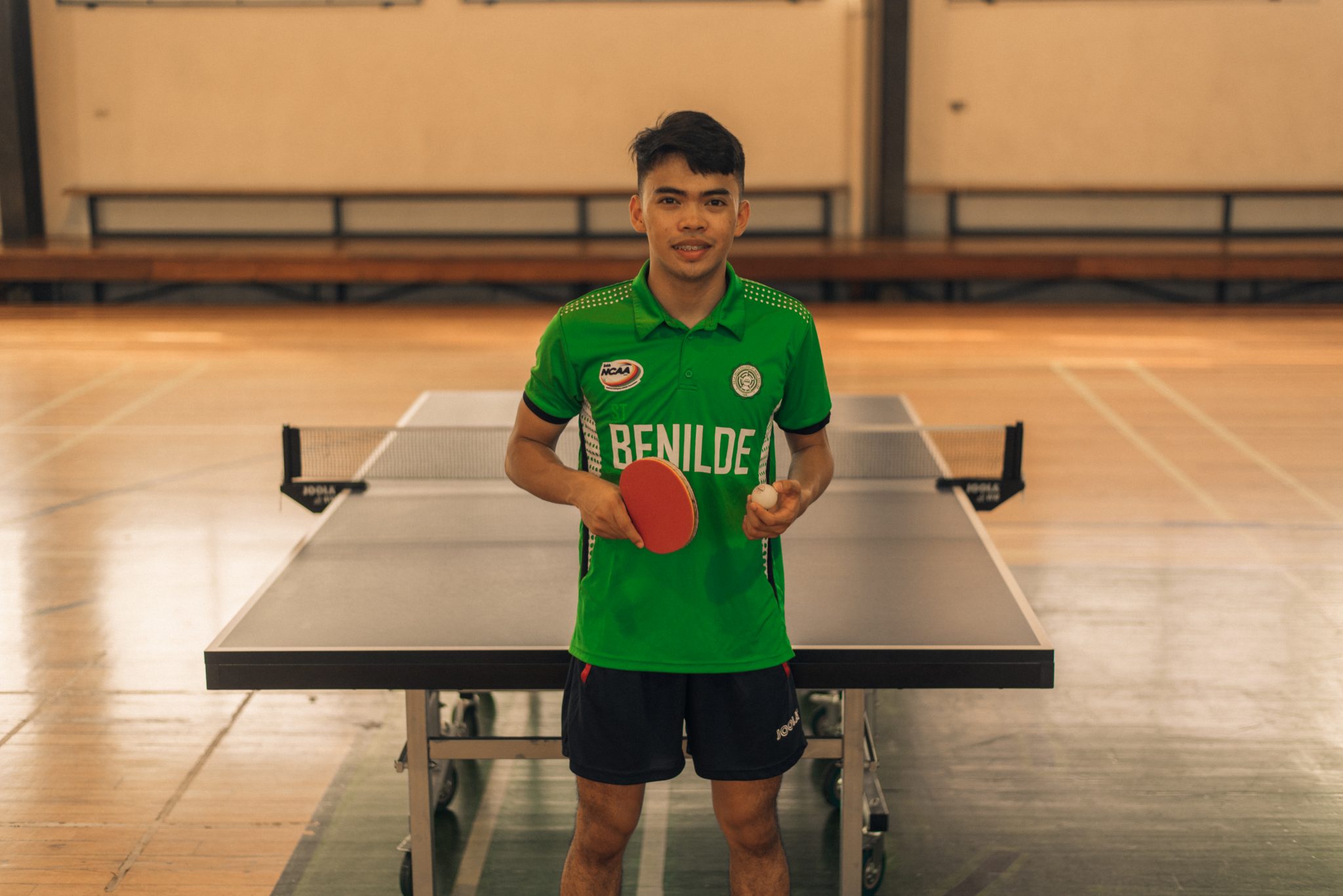 Jacolo's dream growing up was to suit up for a De La Salle school
His childhood dream was to suit up and play for a De La Salle school. It didn't really matter which La Salle institution for as long as he wears the green and white jersey.
"I really had dreams about graduating from a De La Salle school. That time Benilde contacted me and recruited me for the team, I said yes with no hesitation," Jacolo says.
Recruiting Jacolo was probably the best decision Benilde's table tennis team had done. Since his freshman year, the Paddlers already saw a gem in their rookie and was certain he would strive under the mentorship of coach Bong Palermo. Among the many achievements in his collegiate career, Jacolo considers his latest and last championship the most special.
"As a graduating student, all I wanted was a victorious exit to give glory to the school. This season was the most intense yet memorable because I did that."
Representing the Flag
To get the chance to wear the Philippine jersey in the Southeast Asian (SEA) Games is one of, if not, the greatest achievement any Filipino athlete could dream of. In fact, representing the Philippines seemed too farfetched for Jacolo that it never even crossed his mind before. His performance during his first three years in the NCAA was so impressive that he was called to represent the Philippines at the 2015 SEA Games held in Singapore and again in 2017 in Malaysia.
"The experience and confidence I learned in the NCAA is my biggest strength. I know I have what it takes to perform in the International games because of the confidence the NCAA has nurtured in me," said Jacolo.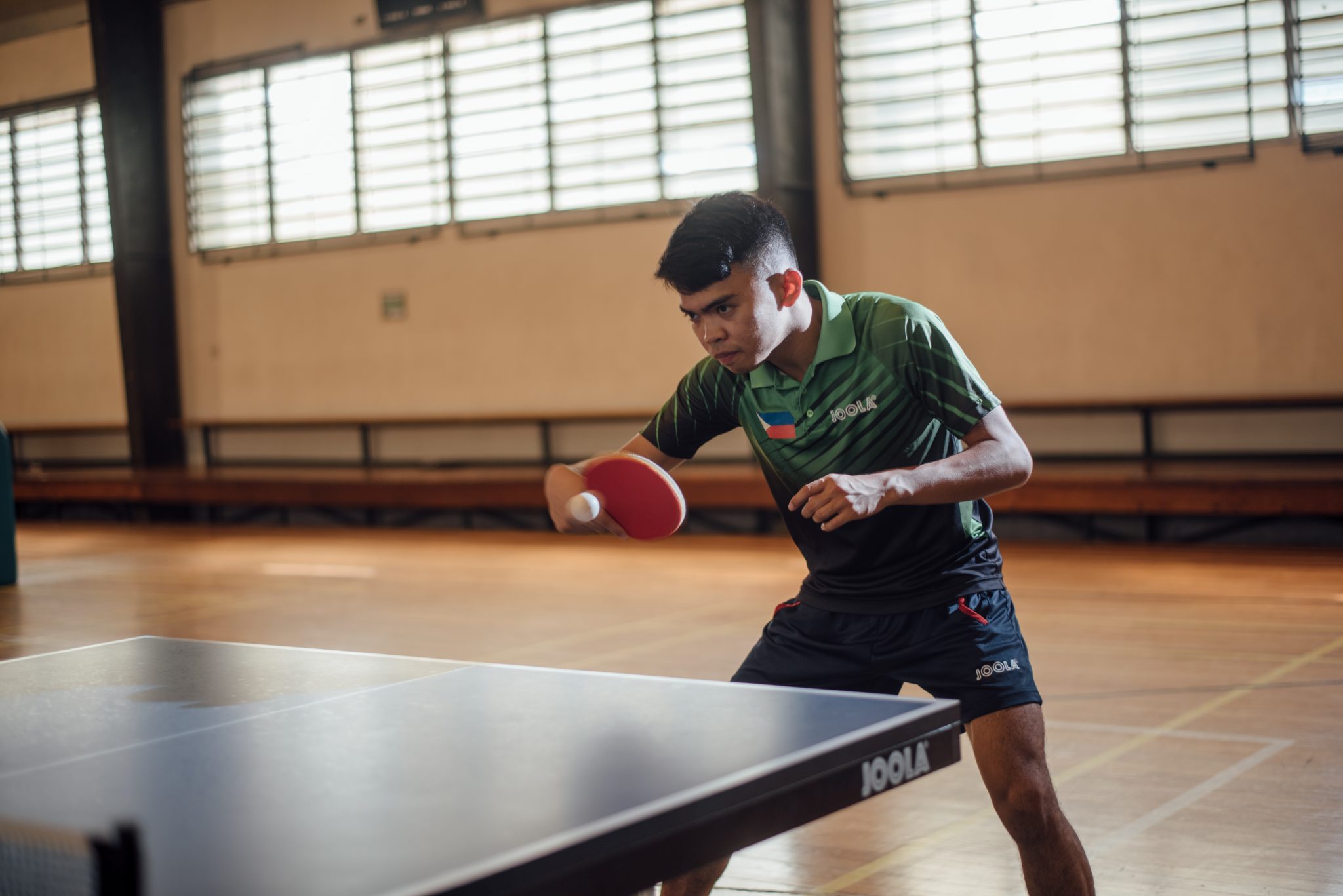 Jacolo will be competing in this year's SEA Games happening on November 
Despite failing to secure a podium finish in the past two SEA Games he has competed in, Jacolo is more determined than ever to nab gold this time around. He mentioned that the biggest strengths of the national table tennis team this year are the lessons they learned in the past SEA Games tournaments, their experience, and their determination to exceed everyone's expectations.
"I really want to win so badly. I want to get a medal because the SEA Games will be held in the Philippines so we're really aiming for a podium finish. Of course other countries are also preparing for it so we have to exceed their expectations to finally get that podium finish."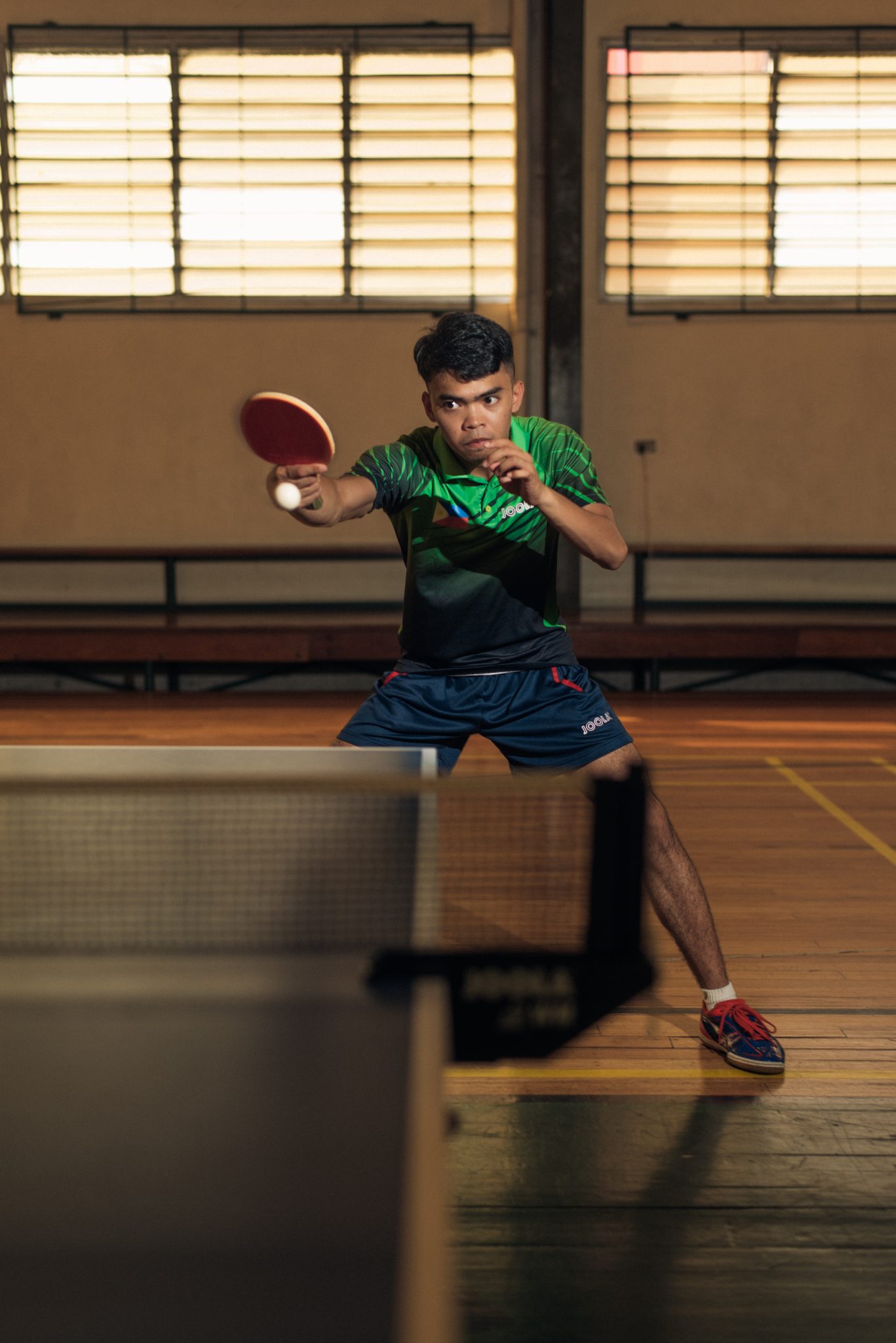 Jacolo will represent the Philippines in the SEA Games for the third straight year
Not long ago, Jacolo was just a 17-year-old gearing up to play for his dream school. He always had goals and ambitions and that's why he was always motivated to strive for greatness. Now that he's about to represent the Philippines for the third straight time in the SEA Games, there's no doubt that his dream to bring glory for the country is the biggest one yet.
Subscribe to our newsletter to receive the latest sports news and active lifestyle and fitness features you need