We talked to the 18-year-old Aidric Chan about the future of Philippine golf and what to expect from the national golf team at the upcoming SEA Games
Photos by JP Talapian | Shot at Valley Golf and Country Club
In 1986, Filipino golfer Carito Villaroman won first place in the elite boys division of the IMG Academy Junior World Championships. The competition is widely considered the world's most prestigious age-group golf tournament, and the division in which Villaroman ruled has been touted as the competition's centerpiece (Tiger Woods won the title in 1991).
It took a long time before the country was able to repeat the same feat: On July 13, 2019, 18-year-old Aidric Chan edged out New Zealand's Jimmy Zheng by pulling off a clutch birdie to break the 33-year drought. It also marks the end of a five-year period in which no Filipino golfer has won a Junior World Championship crown. It was a good day for Philippine golf, as other young Filipino golfers were also making headlines in different parts of the world.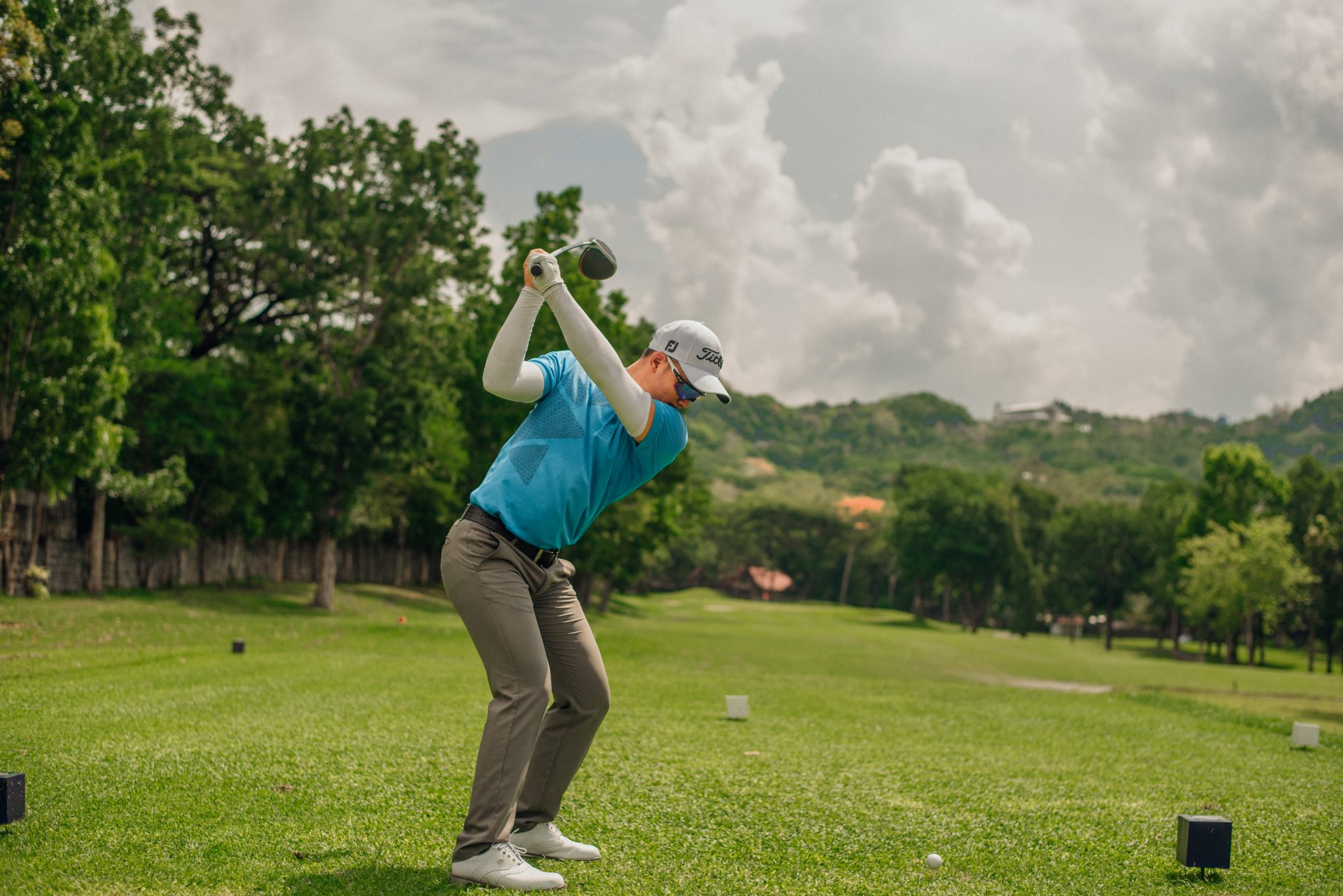 But back to Chan: Even prior to the IMG win, the Manila Southwoods-bred athlete has been leading a rather interesting year, having won the Philippine Junior Open and placing third at the Taiwan Amateur some months ago. These recent victories could be read as prologues to the historic win Chan pulled off a week ago—a glimpse into the kind of focused performance he's capable of staging.
They could be that or, because they happened successively and owing to their sheer scope and prestige, they could also be good reasons to ask the sensationalist question the media is bound to bring up soon enough: Is Chan the next great Filipino golfer?
A consistent presence in local golf for almost a decade now (he started playing when he was in third grade), the poised, soft-spoken Chan has long been a diligent fixture in sports. An athlete's athlete by way of speech and psyche, he recalled to us, with awkward precision, details of a day-to-day training routine and a philosophy that's stoic but also has a lot of heart.
Chan knows that the stakes of every game he plays are exceptionally high—in a figurative sense, sure, but grounded by an understanding of how the system, how athletic careers, work.
High stakes for him mean gaining or losing an international scholarship, or marginal progress that can mean the difference between sealing and compromising a spot in the Professional Golfers' Association (PGA). "If after college I'm still not able to get into the PGA, it's going to be much more difficult."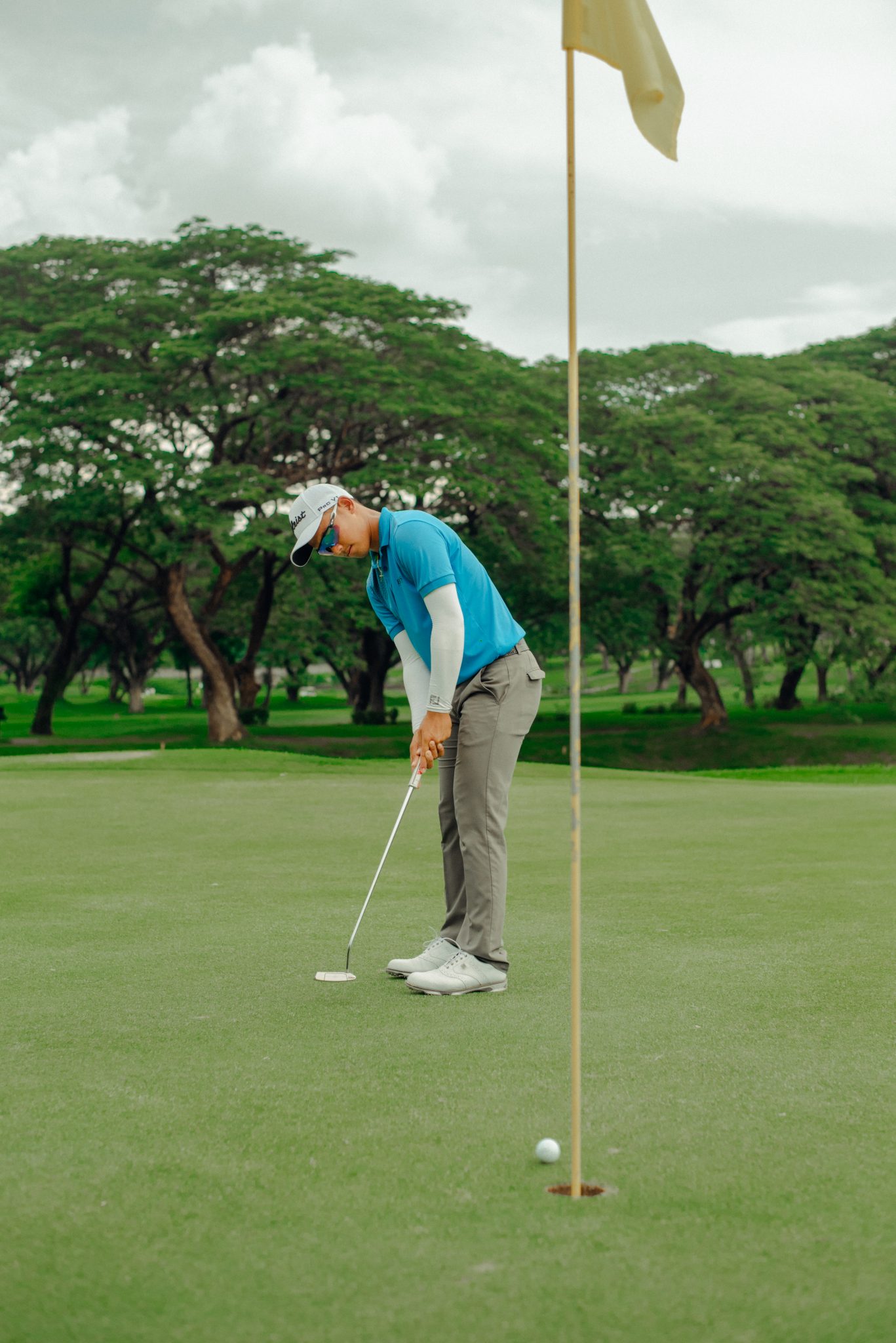 He's grown up with golf; he's studied the sport as well as its politics, and so his planned career path couldn't be any more linear and well-defined.
On the grass, it's clear that Chan thrives on a mix of confidence and conscientiousness. His movements are clean and assured; quick but not rushed. It's what we can expect in the upcoming SEA Games, where the incoming University of Arizona freshman will be spearheading the men's team. Here's our conversation with the young golfer:
Congratulations on your recent wins, especially on the IMG Academy Junior World Championships. The Philippines hasn't won in that division (Boys 15-18 years old) of IMG since 1986. What does your win mean for you?
Winning in the IMG Academy Junior World Championships is a dream come true. I've been playing this event since I was 10. I never thought winning it could make so many Filipinos proud, which makes me more confident to compete internationally. Also, I think winning that event is an opportunity for Filipinos to realize that there can also be success in other sports.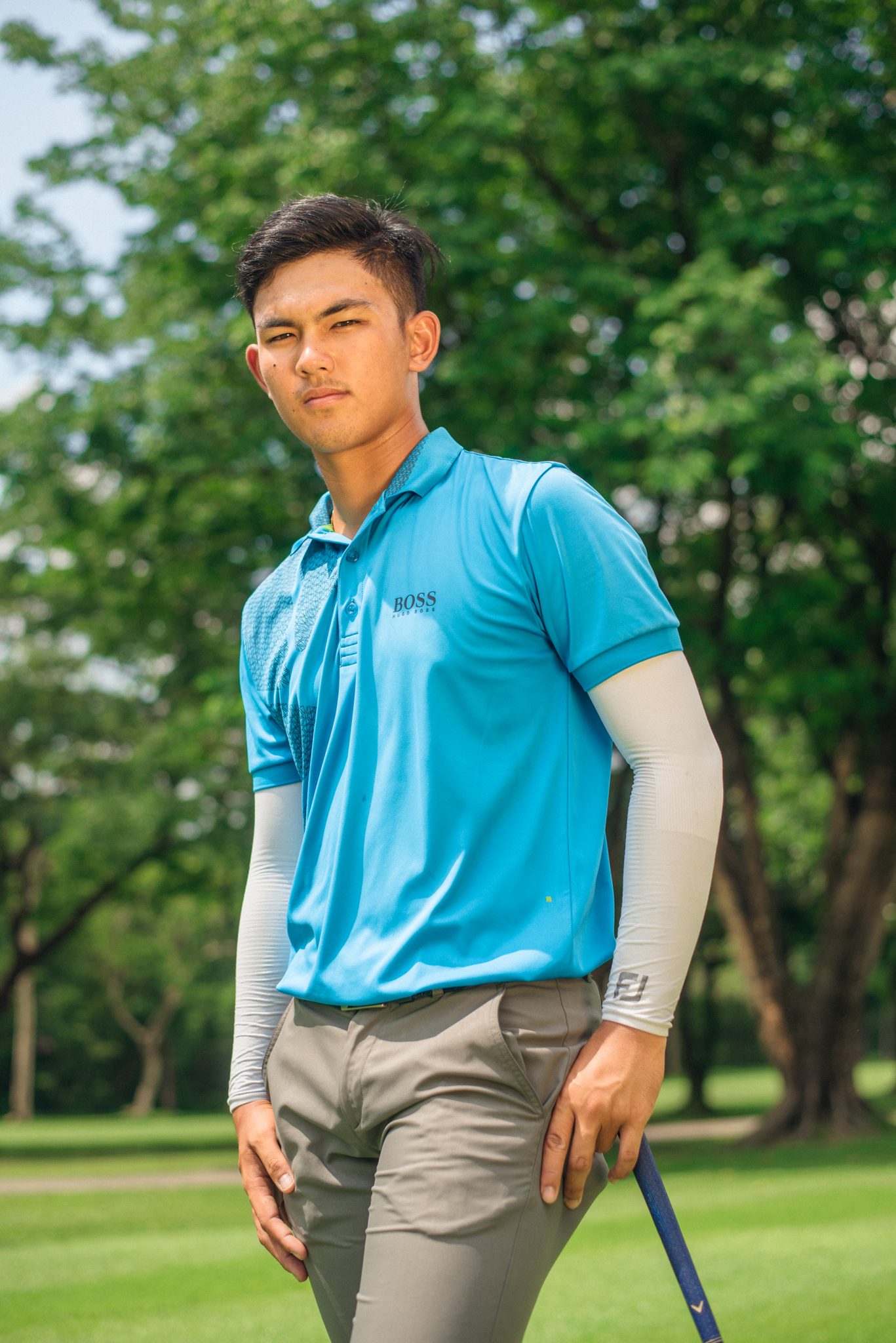 How did you prepare for that competition?
It took me months since my schedule from late May to July was packed with tournaments. I practiced with my coach back in [Manila] Southwoods for at least twice a week, then I would practice at Valley or Southwoods on my own or with friends, trying new things I learned. In total, I would spend about six to eight hours a day practicing.
You mentioned that Filipinos can find success in other sports. Do you think we focus too much on certain sports?
Yes, we're more focused on basketball. I mean, that's not necessarily a bad thing—it keeps us athletic. But I hope that we would also explore other sports. Golf could be one. Not a lot of people know that it [can present you with] opportunities not just locally but internationally as well.
What do you think Filipinos can gain from playing golf besides getting to play overseas?
From what I've experienced, golf helps a person develop [certain] characteristics. Like, during after a round, you have to shake hands with the people you're playing with—that's a way to practice [and develop] sportsmanship. It's [a way of] saying 'It was nice playing with you, thanks for the round.' In golf, you learn to become more sensitive around people.
Do you think the Philippines has a long way to go in terms of international representation and in realizing its potential in golf in general?
We do. I think everyone has the capability… it's just that we really have a long way to go. Right now, it's good that we have tournaments. We have the Pilipinas Golf Tournaments Association (PGTA), which is developing. [Part of why] international players compete in this event is because of the money—if the money pot gets bigger, if we get more sponsors, then that could really help the local golf community.
In terms of international representation, I see a lot of promising young golfers with a lot of potential, so that's a good thing. We just need more support to make sure that we use that potential to its maximum capacity.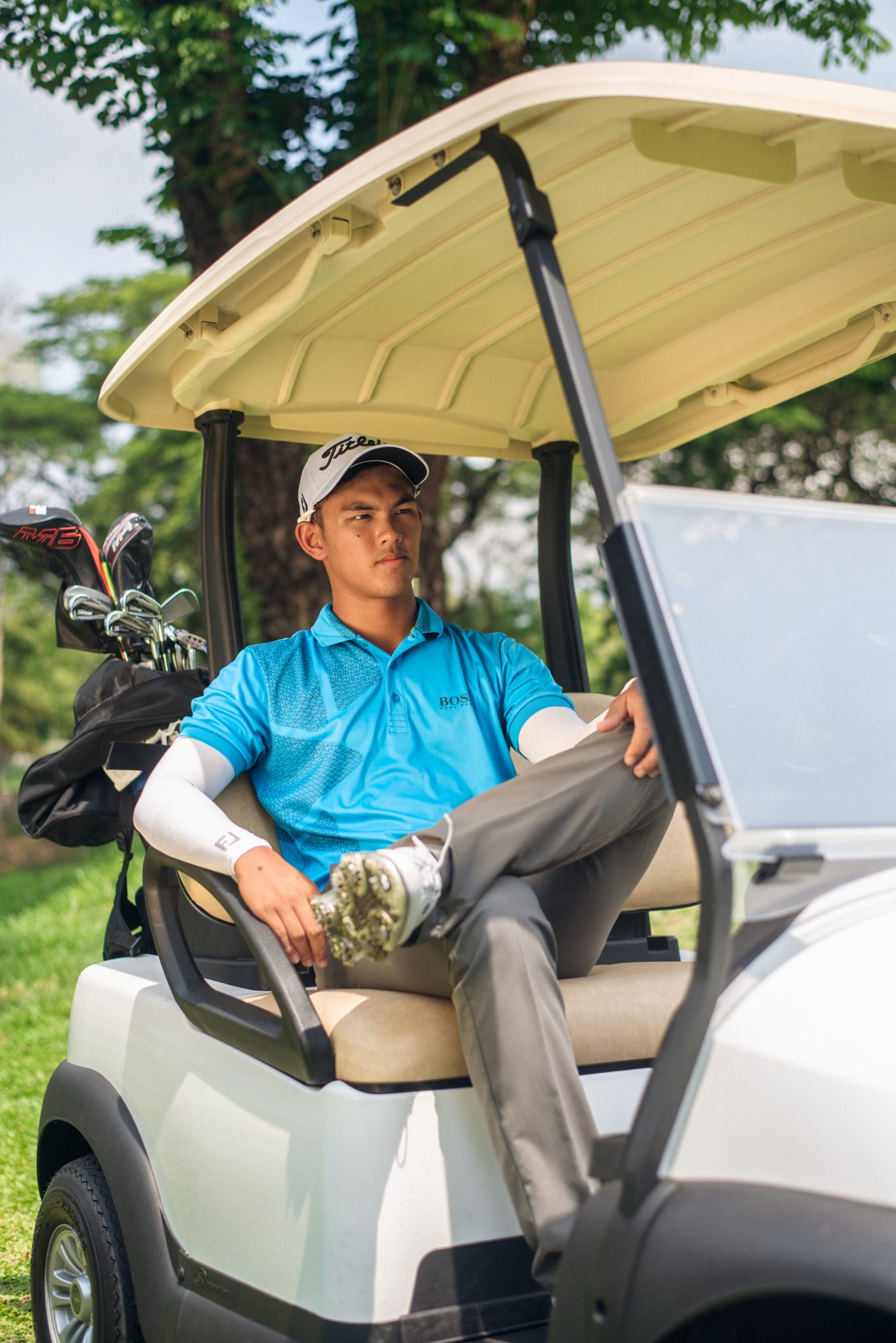 That potential is really going to be tested in the upcoming SEA Games where you're going to be leading the men's team. What are your thoughts on that? How are you preparing for that?
It's an amazing opportunity to be able to represent the country on such a large scale. I'll be training in the States since I'll be starting college in the University of Arizona this August. I'll be following the same routine I follow in the Philippines, but I'll be having more time to practice. That said, it's still going to be challenging because I have to travel back home a few days before the competition—that's going to be tough on my body clock.
How do you think the Philippine golf team will fare in the SEA Games?
I think we can bag one to four gold medals. We have a great advantage in course knowledge and we've put up two outstanding teams that could match or outmatch people's expectations.
Since your win in the IMG championship, it's safe to say that you're currently one of the young Filipino golfers to watch. How are you dealing with everyone's expectations? How do you cope with pressure in general?
I do feel some pressure in terms of people looking up to me, but it's a good kind of pressure because it's pushing me to keep getting better. When it comes to people's expectations, I try to just be myself and play the game with my own kind of fun.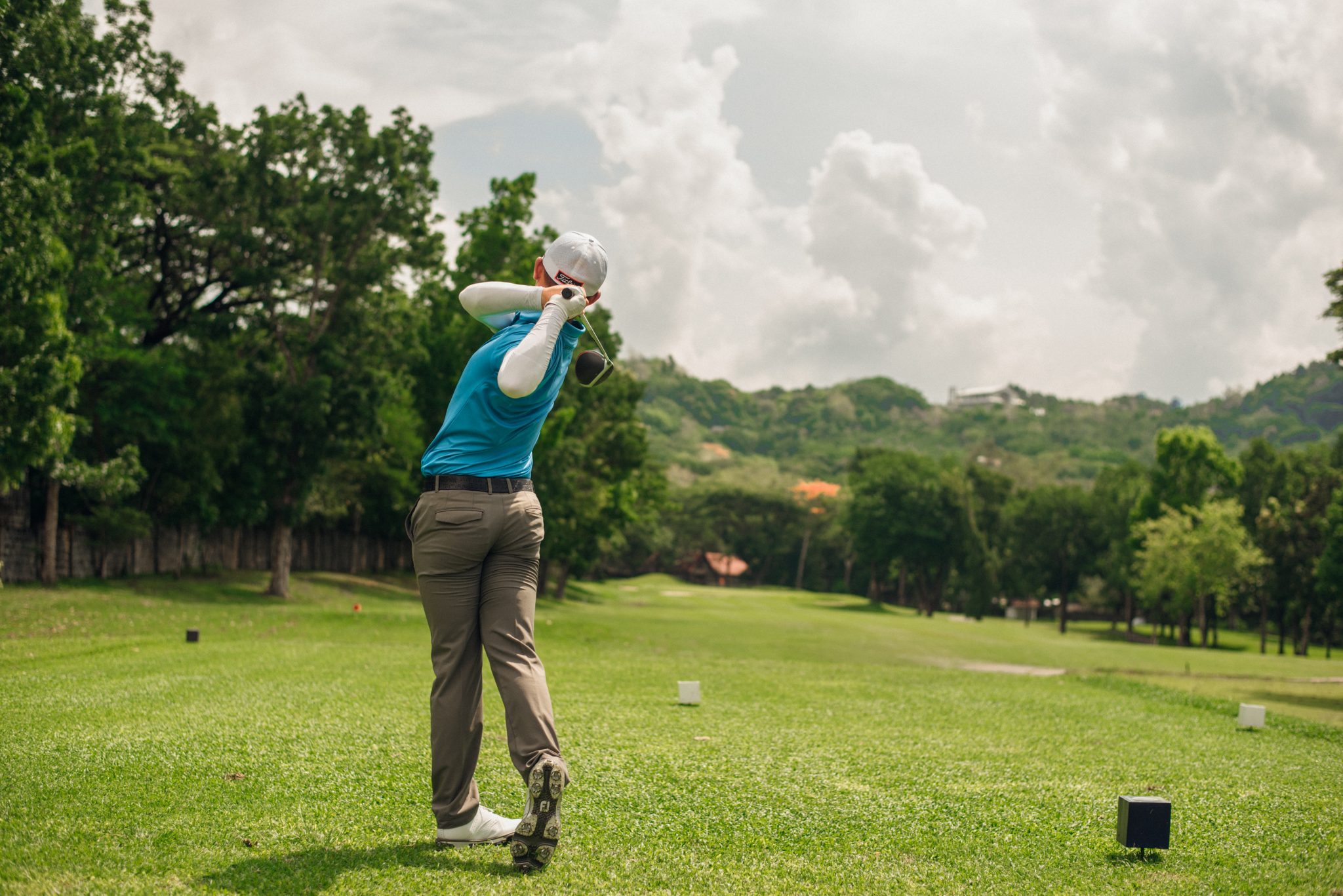 That's a challenge, right? Dealing with people's opinions of you.
Yes, if people have opinions about me, I'll listen to them and maybe work on some of them. But if I know that it won't do me any good, I just don't [mind them]. And there are other tougher challenges out there—like for example, when you work as hard as you possibly can and you don't get the outcome you want, that can be tough, mentally. It's discouraging. But if I try to be better than that, if I just focus on getting better, that's going to help me in the long run.
Do you see yourself playing golf for the rest of your life?
I do see myself playing golf in the future, but I think it's going to be a long way to go. I'm trying to follow Tiger Woods' timeline: High school and then three years into college, he got to play the PGA. So that's my goal.